Ready, set, read! Are you looking for a great event to encourage families and children to get involved with reading? Then get ready for International Children's Book Day (ICBD), held on April 2, the birthday of classic children's book author Hans Christian Andersen.
This worldwide celebration aims to promote literacy and inspire reading to—and with—young children. Every year, teachers celebrate this day to remind families and children of the importance of reading.
What is International Children's Book Day?
International Children's Book Day was first celebrated in 1966. It was organized by Jella Lepman, founder of the International Board on Books for Young People (IBBY), and it is designed to encourage families, teachers, and children around the world to participate in reading events in their local communities.
Every year, a different international section of IBBY hosts this children's books event on or around April 2. The host country picks a theme and invites a well-known author and illustrator to create a message to children around the world.
In 2023, Greece is hosting International Children's Book Day with this chosen theme : "I am a book: read me" (which is written in Greek as "Vagelis iliopoulos").
Using Windows and Mirrors to Plan Class Celebrations
As you celebrate International Children's Book Day in your classroom, the Windows and Mirrors framework can be a helpful tool for planning out reading activities that will resonate with your students and promote mindset skill growth.
What is the Windows and Mirrors framework ? Developed in 1988 by educator Emily Style, this framework proposes that children need two types of representation in their curriculum. They need stories in which they can see themselves and have their experiences reflected back (mirrors), and stories that introduce them to lives and viewpoints different from their own (windows).[1]
Using your classroom or school library , introduce students to a variety of stories with characters they can relate to as well as characters who are different from themselves. The first will help students feel a sense of belonging in your classroom, and the second will help strengthen their empathy skills.[2]
At Waterford.org, the Curriculum team designed the new Sing Around the World series with the Windows and Mirrors framework in mind. In addition to helping students practice phonological awareness skills through rhyme, they act as "a passport around the world for young children who are just beginning to learn about different cultures and languages," while also seeing their own cultures and languages reflected in the songs.
As a fun and interactive activity for celebrating International Children's Book Day, share the Sing Around the World songs with your students. The full playlist is available in Waterford educator accounts and on YouTube .
5 Classroom Reading Activities to Celebrate International Children's Book Day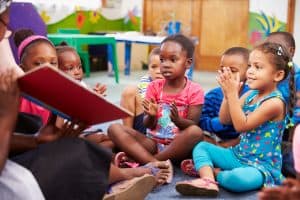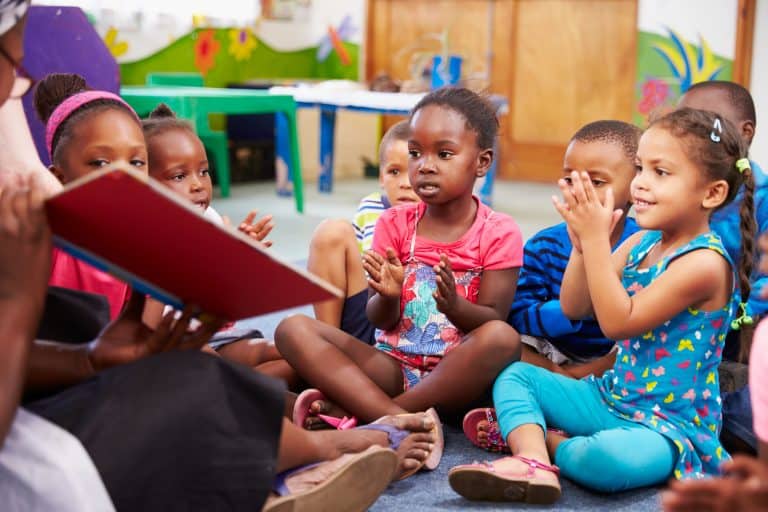 International Children's Book Day is a great way to encourage reading participation in the classroom. If you're looking for classroom activities to accompany your next classroom read-aloud, use one of these five free reading guides for popular children's books.
Many are award-winning, well-known books that you may be able to borrow from your school or local library. Every guide is full of activities that are a good fit for elementary school readers, with the suggested grade level listed on each one.
The One and Only Ivan by Katherine Applegate
This middle grade fiction book follows Ivan, a gorilla who lives in an exhibit where he isn't taken care of like he should be. When he meets a baby elephant named Ruby, he begins to think about the world outside for the first time.
Wonder by R.J. Palacio
August, a 5th grader born with Treacher Collins syndrome, is both nervous and excited for his first day at public school. Told from multiple perspectives, this novel follows August and his classmates as they learn about friendship, compassion, and why it matters to stand up against bullying.
One Thousand Paper Cranes by Takayuki Ishhii
This biography for younger readers shares the story of Sadako Sasaki, a young girl who suffered a serious illness as a result of Hiroshima's bombing. With this reading guide, your students can learn about Sadako Sasaki's legacy and the Children's Peace Statue in Japan.
One Crazy Summer by Rita Williams-Garcia
Over the summer of 1968, 11-year-old Delphine and her sisters are sent to live with their absent mother Cecile. Together, they search for the reasons that Cecile abandoned them years ago in this Newbery Honor book.
Inside Out and Back Again by Thanhha Lai
Following the Fall of Saigon in 1975, Hà and her family fled Vietnam and became refugees in the United States. In this novel written in verse, Hà mourns the friends and traditions she left behind while adjusting to her new life.
Looking for more free classroom activities to download and print? It's as easy as creating a Waterford account. Waterford has tons of games, songs, and activities designed using the science of reading as a guide to help PreK and early elementary students learn best.
Educators can join Waterford Reading Academy to get started.
Sources:
Style, E. "Curriculum As Window and Mirror." Listening for All Voices. 1988. https://nationalseedproject.org/Key-SEED-Texts/curriculum-as-window-and-mirror
Kawi, T. "The Importance of Windows and Mirrors in Stories." PBS Kids. November 5, 2020. https://www.pbs.org/education/blog/the-importance-of-windows-and-mirrors-in-stories.