Ready, set, read! Are you looking for a great event to encourage families and children to get involved with reading? Then get ready for International Children's Book Day (ICBD) coming April 2!
This worldwide celebration aims to promote literacy and inspire reading to—and with—young children. Every year, teachers celebrate this day to remind families and children of the importance of reading.
5 Ways to Celebrate International Children's Book Day in the Classroom
Celebrating International Children's Book Day is a great way to encourage reading participation in the classroom.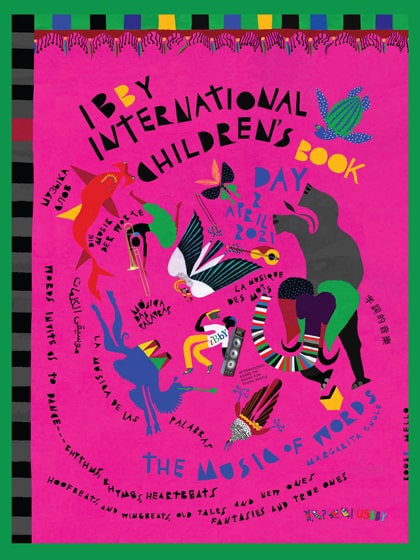 Print out the poster for ICBD
Download the ICBD message for this year's event and share it with your class
Encourage families to get involved with ICBD by helping their child choose a favorite story
Invite your students to read their favorite children's story on April 2
Invite families to participate in a classroom reading activity
The History of International Children's Book Day
International Children's Book Day was first celebrated in 1966. It was organized by Jella Lepman, founder of the International Board on Books for Young People (IBBY), and it is designed to encourage families, teachers, and children around the world to participate in reading events in their local communities.
Events are often organized in libraries, schools, and community centers, and families and children are invited to participate.
Every year, a different international section of IBBY hosts this children's books event on or around April 2, which is Hans Christian Andersen's Birthday. The host country picks a theme and invites a well-known author and illustrator to create a message to children around the world.
The United States is hosting ICBD this year. The message is "The Music of Words."
Margarita Engle wrote the messaging, and Roger Mello illustrated the poster.
For more information on International Children's Book Day on April 2, visit http://www.ibby.org/