Want more Phonological Awareness and the Science of Reading?
Check out Waterford's Science of Reading series. Discover how the brain learns to read and get tips for effective, researched-based classroom instruction from Director of Curriculum Julie Christensen.
In this article we'll first explore phonological awareness, the listening skills that help students understand the structure of spoken language. These skills are a foundational part of learning to read. Then, we'll share strategies you can use to help your students develop phonological awareness skills—with free rhyming books for classroom read-alouds!
What Is Phonological Awareness?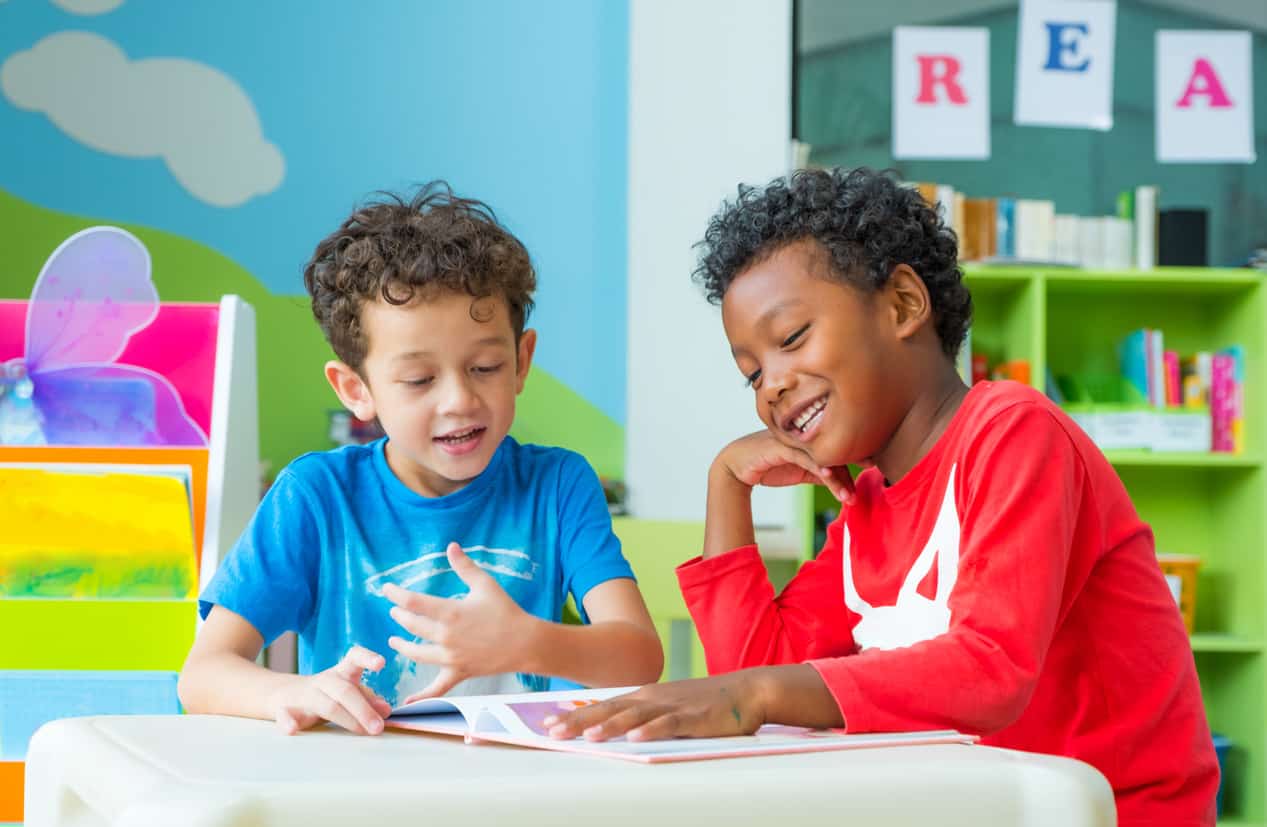 What is phonological awareness—and what part does it play in the process of learning to read? Phonological awareness is a student's ability to hear and manipulate the units of sound that make up spoken language.[1]
In an alphabetic system such as English, developing readers must be able to isolate the sounds within speech in order to associate those sounds with the letters that represent them. Connecting letters and sounds allows students to decode words. Over time, this process of linking letters and sounds allows students to build a large bank of sight words, which makes fluent reading possible.
"Because oral language is experienced as a continuous stream of speech," explains Julie Christensen in a recent video on phonological awareness, "breaking it into smaller units of sound is not intuitive—these skills must be taught explicitly."
Scarborough's Reading Rope learning theory outlines the skills children need to develop reading comprehension and divides them into two categories: word recognition and language comprehension. Phonological awareness as an essential part of the word recognition component, along with decoding/spelling and sight recognition. These word recognition skills enable automatic (or fluent) reading.
Strong phonological awareness skills are a powerful predictor of later reading success. Additionally, the reverse is true. Poor phonological awareness skills are linked to overall reading difficulties, including dyslexia.[3] This underscores the significance of phonological awareness as a foundational step in literacy development.
Phonological Awareness: Activity Ideas for Elementary Students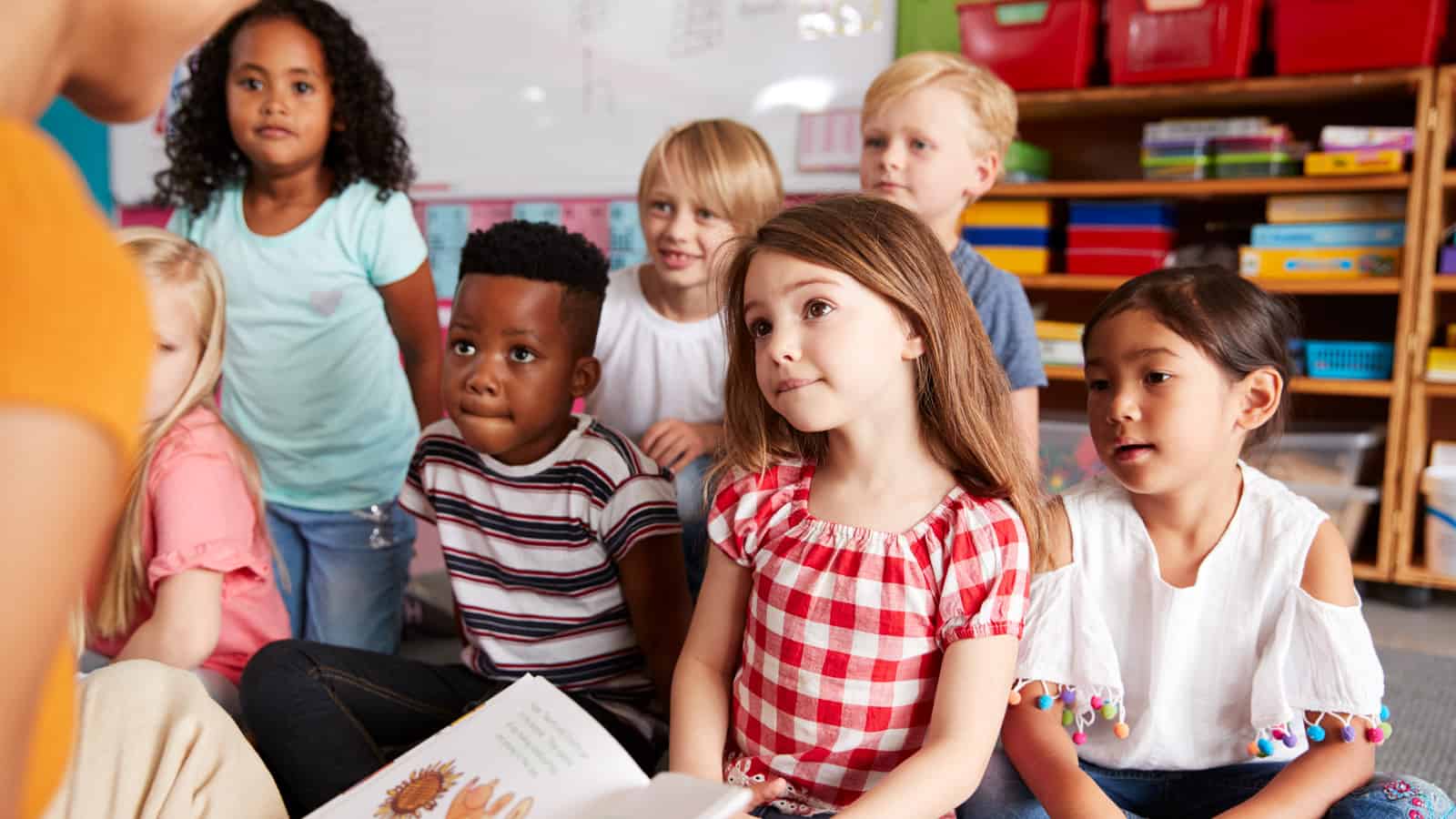 Rhyming is one of the simplest and most effective ways to practice phonological awareness skills in class because it teaches students to hear sound patterns within words.[1] Ask your students to call out real and nonsense words that rhyme with cat (hat, bat, mat, rat, zat, lat, gat, etc.). Say a group of words and ask students to listen for the one that does not rhyme with the others (cat, hat, pat, ran).[4]
Counting syllables is another way to help your students to hear groups of sounds within words.[5] If one of your classroom vocabulary words is "after," for example, you can practice breaking the word down into syllables by chanting and clapping "af-ter" as a class. To help students count the syllables in words, ask them to put their hand on their chin. They should feel their chin drop two times as they say the word "af-ter."
Rhyming and counting syllables both help students build their awareness of larger units of sounds, but it's important to begin early on with instruction that focuses on phonemes, the smallest units of sounds in words. It's easiest for students to isolate the first sounds in words. Begin here in your instruction. For example, you could ask "What is the first sound in the word cat?"
Because your students enter your classroom with differing skill levels, consider assessing phonological awareness skills to form small groups.[6] That way, students can practice the phonological awareness skills that are best suited to their needs.
10 Free Rhyming Books to Teach Phonological Awareness Skills
Rhyming books and games are simple and effective ways to develop phonological awareness skills! Print out these 10 free rhyming books from Waterford.org—with plenty of popular nursery rhymes and original stories to choose from—and share some engaging classroom read-alouds. As you read together, guide your students in finding rhyming words or words that begin with the same sound.
Each book is available to download in English and Spanish.
1. Little Rabbit (El Pequeño Conejo): Little Rabbit is hungry! Learn what kinds of delicious veggies this rabbit likes to eat.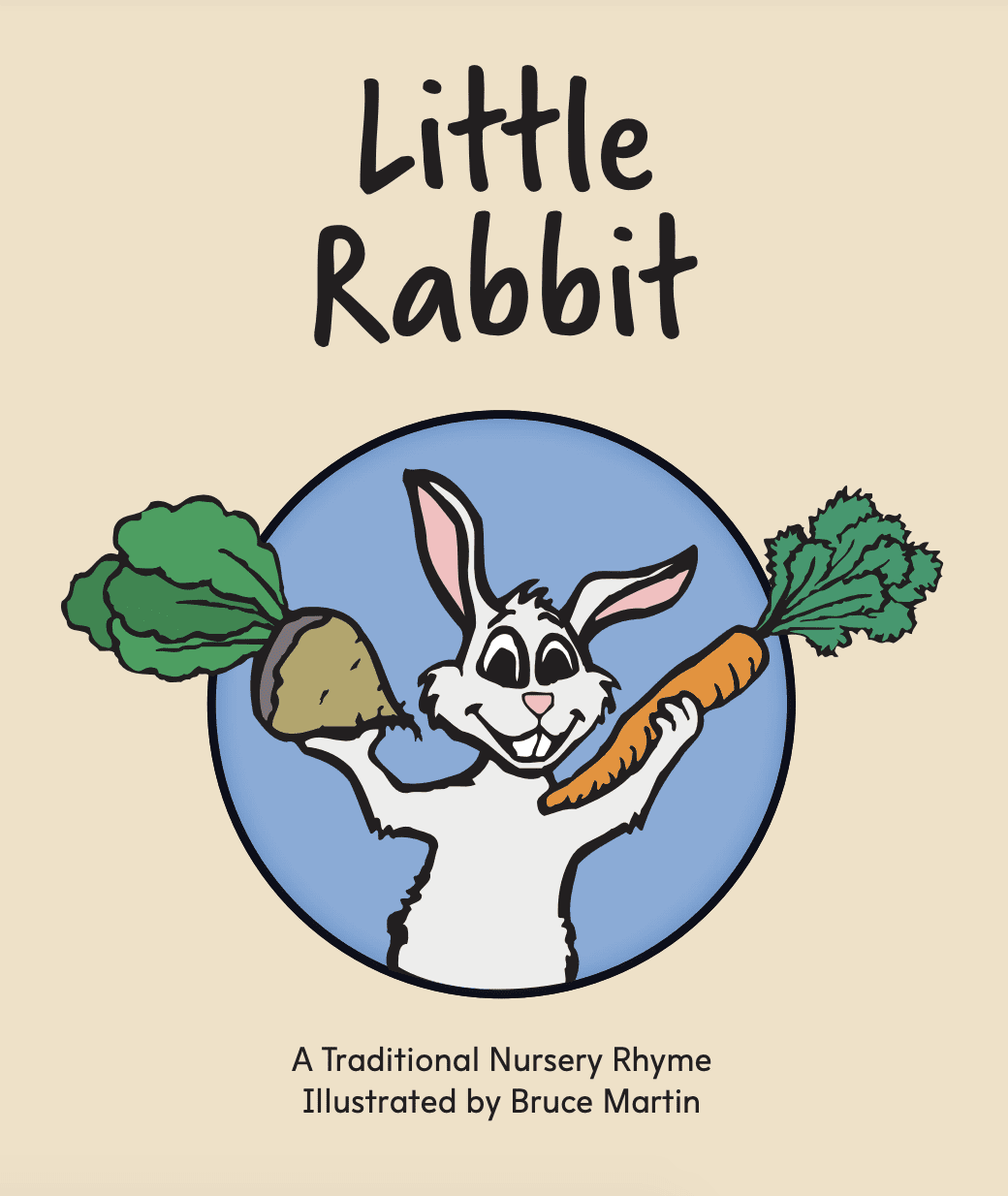 2. Quack, Quack, Quack (Cua, Cua, Cua): These little ducks are as adorable and unique as the feathers on their backs. Count the ducks, then have fun singing along to this popular nursery rhyme.
3. All the Pretty Little Horses (Todos los Lindos Caballitos): Little Baby is having trouble going to sleep. Luckily, his mother has a special lullaby to help him drift off.
4. The Itsy Bitsy Spider (Pequeña Arañita): Your students likely already know and love this nursery rhyme! Sing along together to practice rhyming words with your class.
5. One Elephant Went Out to Play (Un Elefante Salió a Juga): This elephant is having a wonderful day outdoors! Can having a friend join in on the fun make it even better?
6. This Little Pig (Este Cochinito): Five little pigs are spending their day in different ways. Can your students guess what they will be doing?
7. Twinkle, Twinkle, Little Star (Destella, Destella Pequeña Estrella): Isn't the night sky beautiful? Sing this nursery rhyme along with this printable book, then see if your students can pair the words that rhyme.
8. The Apple Tree (El Árbol de Manzanas): What does this farmer spy growing from the tree? Two delicious apples to enjoy!
9. Three Little Kittens (Tres Gatitos): Oh, no! When these three little kittens have lost their mittens, what is their mother to do?
10. Mary Had a Little Lamb (Mary Tenía un Borreguito): Mary and her little lamb are inseparable. But what happens when it's time for Mary to go to school?
Sources:
Christensen, J. The Science of Reading: From Research to Instruction. Waterford.org, April 2021.
Christensen, J., & Esser, L. Phonological Awareness: The Structure of Spoken Language. Video from Waterford.org. Nov. 2021.
Massachusett Department of Elementary and Secondary Education. Phonological Awareness. https://www.doe.mass.edu/massliteracy/skilled-reading/fluent-word-reading/phonological-awareness.html.
Johnson, K. 9 ways to build phonological awareness in pre-K and kindergarten. Understood. https://www.understood.org/articles/en/9-ways-to-build-phonological-awareness-in-pre-k-and-kindergarten.
Shirk, L. How to Teach Phonemic Awareness: Where to Begin and Why. A Teachable Teacher. June 29, 2021. https://www.ateachableteacher.com/how-to-teach-phonemic-awareness/.
Reading Rockets Staff. Phonological and Phonemic Awareness. https://www.readingrockets.org/helping/target/phonologicalphonemic.