Take a Deep Dive into the Science of Reading
Over the next few months, in connection with our Foundations of the Science of Reading series, Waterford will post articles exploring the science behind how students learn to read and what administrators can do to guide their teachers' classroom strategies.
Sign up for the full series to learn school and classroom strategies from early education experts including Julie Christensen, Vice President of Curriculum at Waterford.org. Plus, find upcoming and on-demand video series led by early education experts through the Webinar Library, featuring topics chosen with administrators in mind, like:
Impactful Family Engagement Made Easy
Understanding the Six Literacy Strands
Improving Student Outcomes with Professional Services
Learn about phonological awareness, the ability to hear and manipulate units of sound within words. Then, discover strategies to share with teachers as they help students in your schools develop phonological awareness skills—with ten free rhyming books for read-aloud experiences at school and at home!
What Is Phonological Awareness and Why Is It Important?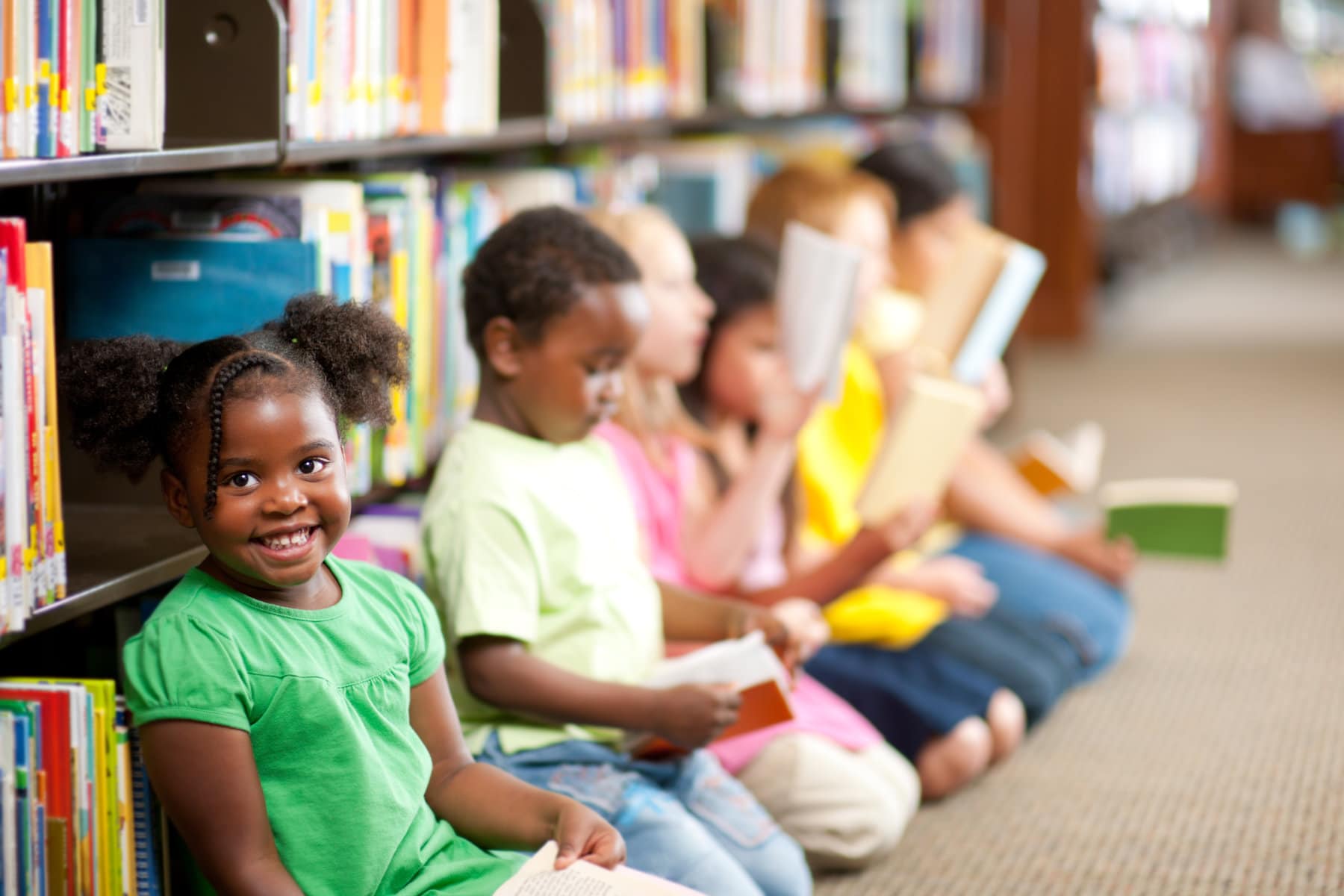 Phonological awareness skills help students break the reading code. To decode words, students must be able to hear and manipulate sounds within words so they can connect those sounds with the letters that represent them. Students need explicit, systematic phonological awareness instruction.
"Because oral language is experienced as a continuous stream of speech," explains Julie Christensen in a recent Waterford webinar on phonological awareness, "breaking it into smaller units of sound is not intuitive—these skills must be taught explicitly." Scarborough's Reading Rope identifies phonological awareness as an essential subskill that contributes to proficient word recognition skills and reading success.
The opposite is also true. A lack of phonological awareness skills can lead to reading difficulties. Many older students who struggle with reading do not have foundational phonological awareness skills.
Phonological awareness skills, in combination with phonic skills, help students break the reading code to decode words. With plenty of practice decoding words by linking letters and sounds, students build a large bank of words that they recognize automatically. This large bank of sight words makes fluent reading possible. And in turn, fluent reading supports comprehension by allowing students to focus their attention on the meaning of what they read rather than using their cognitive energy to decode many of the words. These are the puzzle pieces of reading, and phonological awareness is key.
Phonological Awareness Activity Ideas for Elementary Students
But what does phonological awareness instruction look like? Here are some lessons you might see in the classroom.
Rhyming wordplay in books, songs, and games, is one of the most engaging and effective ways to practice phonological awareness skills in class. Teachers will help students identify rhyming pairs. "Listen. Cat, hat. Do they rhyme? What about these words? Cat, pan." Students can be asked to produce rhyming words. "What rhymes with cat?" Or as a quick phonological awareness check, teachers may share a list of words and ask their students to find the one that does not rhyme with the others, such as, "cat, sat, map, rat."
Teachers will also help students segment words into syllables. Through syllable-splitting activities, students can concentrate on the sounds in different words by hearing each syllable spoken aloud. Teachers may guide their students in breaking words down by saying, "after, af – ter." They might ask students to clap their hands as they say each syllable or to hold their hand against their chin to feel their chin move with each syllable .
To meet the differing needs of their students, you may see teachers delivering phonological awareness instruction in small groups.
10 Free Rhyming Books to Teach Phonological Awareness Skills
Rhyming books and games are simple ways to help children practice phonological awareness skills. Share these ten free rhyming books with teachers for engaging read-aloud experiences.
Each one is available to download in English and Spanish and can also be shared with families for developing phonological awareness at home.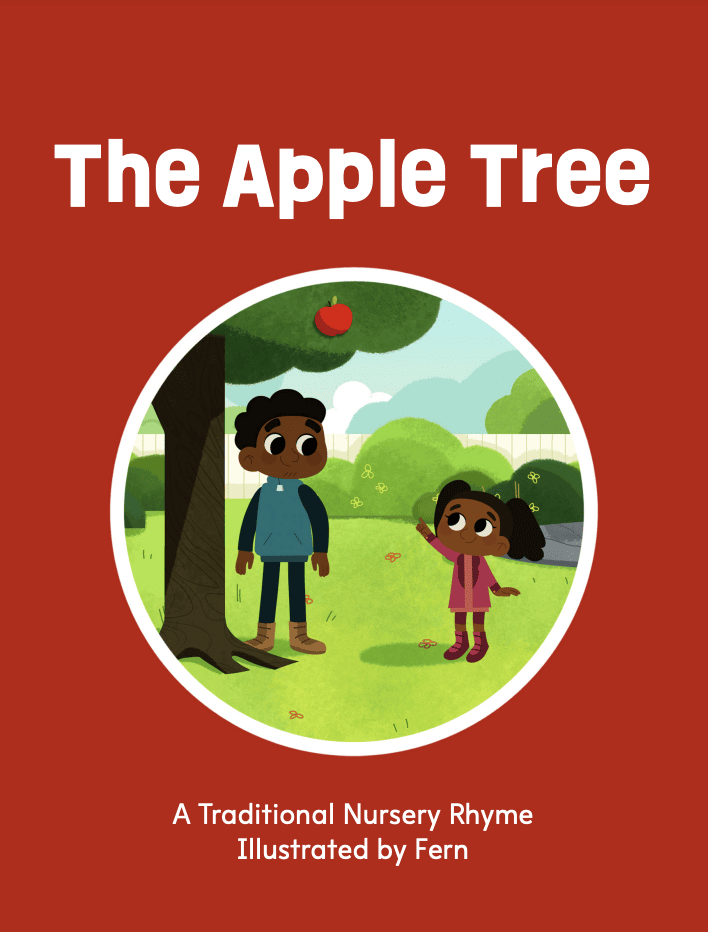 1. The Apple Tree (El Árbol de Manzanas): What does this farmer spy growing from the tree? Two delicious apples to enjoy!
2. Ox Kissing a Fox (El buey dándole un beso a la zorra): Sing along to the classic nursery rhyme "Down By the Bay" while practicing different letter sounds.
3. Little Rabbit (El pequeño conejo): Little Rabbit is hungry! Learn what kinds of delicious veggies this rabbit likes to eat.
4. Quack, Quack, Quack (Cua, Cua, Cua): These little ducks are as adorable and unique as the feathers on their backs. Count the ducks, then have fun singing along to this popular nursery rhyme.
5. The Itsy Bitsy Spider (Pequeña Arañita): Your students likely already know and love this nursery rhyme! Sing along together to practice rhyming words with your class.
6. One Elephant Went Out to Play (Un elefante salió a juga): This elephant is having a wonderful day outdoors! Can having a friend join in on the fun make it even better?
7. This Little Pig (Este Cochinito): Five little pigs are spending their day in different ways. Can your students guess what they will be doing?
8. Twinkle, Twinkle, Little Star (Destella, destella pequeña estrella): Isn't the night sky beautiful? Sing this nursery rhyme along with this printable book, then see if your students can pair the words that rhyme.
9. One, Two, Buckle My Shoe (Uno, dos, amarra mi zapato): Early elementary students can practice counting and rhyming with this engaging picture book.
10. Mary Had a Little Lamb (Mary Tenía un Borreguito): Mary and her little lamb are inseparable. But what happens when it's time for Mary to go to school?
Read Waterford's full Science of Reading article series and learn how to guide your teachers with research-driven strategies as they design their instruction. Continue learning with the next three in the series: