Parents, register your child for UPSTART at
REGISTER AT
waterfordupstart.org
How it works
NEED
Community needs high-quality, affordable program to reach and prepare children before they enter kindergarten
SOLUTION
State, school or partner funds UPSTART program
Children enroll in UPSTART the year before they enter kindergarten at no cost to families
Computer and internet provided to qualifying homes without them
Children get high-quality curriculum at home
15 minutes a day, 5 days a week
Lessons focus on reading, with additional math and science activities
UPSTART partners with families
Provide dual-language support and instruction
Children graduate UPSTART, on average, at kindergarten-advanced level
RESULTS
More children enter school kindergarten-ready

Saves long-term intervention costs

Involves families in their child's education
Reach any community
UPSTART gives states, school districts or community partners a cost-effective, turnkey solution to help prepare children for kindergarten.
Rural areas with transportation challenges or few educational options
Families that cannot afford to send children to center-based preschool
Families that do not want to send very young children to school
Children who speak English as a second language or need extra practice
Success with all demographics
Data shows all UPSTART children make important cognitive gains – regardless of ethnicity, socioeconomic status, geographic locale and whether or not they had additional preschool.
Personalize instruction
Adaptive learning software gives each student a unique learning experience focused on his or her exact strengths, knowledge, and needs. A remedial program helps children who are struggling.
Engage students
The easy-to-use program makes it possible for children to work independently and gets them excited about learning with engaging books, songs, and activities.
Involve and support caregivers
Each family is partnered with a support team member who maintains frequent contact, providing data on their child's usage and performance as well as motivational tips and support in English or Spanish.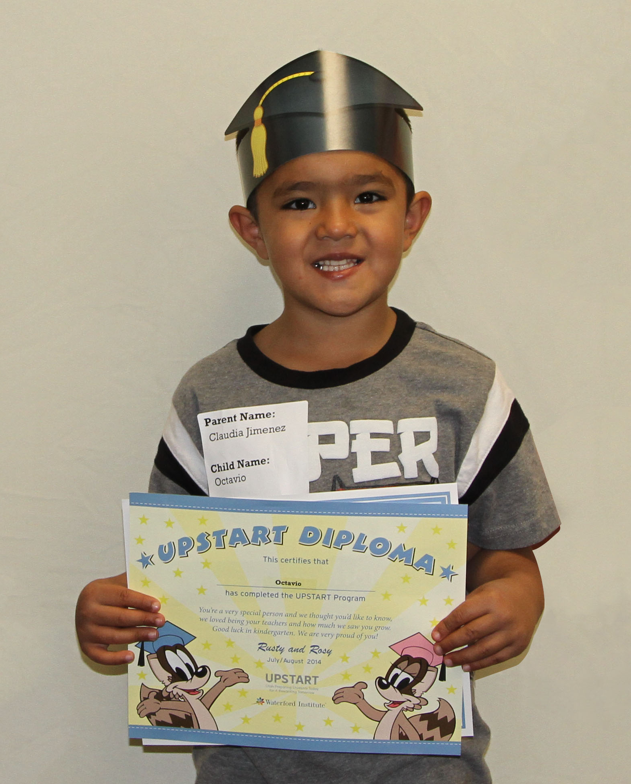 WHAT PARENTS
AND CAREGIVERS SAY
99.3%
Felt UPSTART helped prepare their children for kindergarten
99.4%
Would recommend UPSTART to family and friends
98.2%
Felt their children enjoyed the software
Results
EXTERNAL EVALUATIONSAnnual external evaluations consistently find that UPSTART children have significantly stronger learning rates on two well-known tests than children in a control group.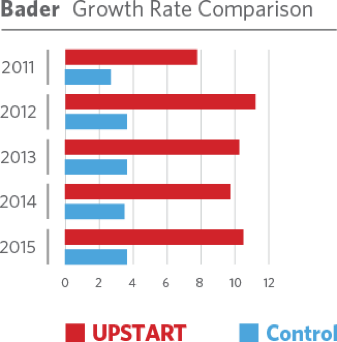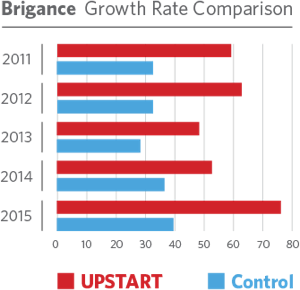 LONG-TERM EFFECTSExternal evaluators also found that UPSTART participants still outperformed state averages on standardized tests from kindergarten through fourth grade.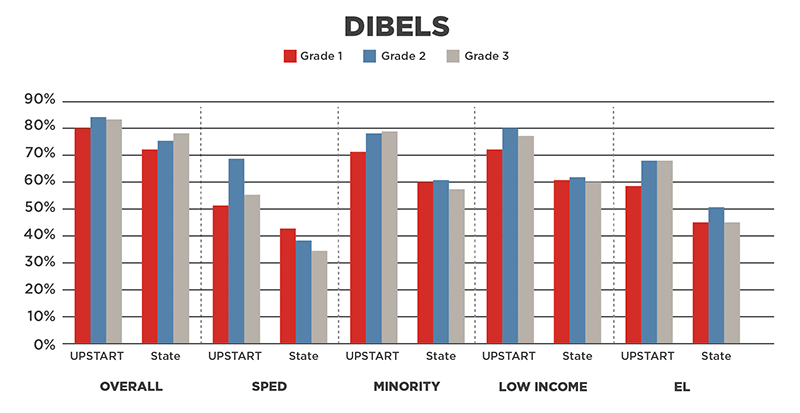 READ THE REPORTS
i3 Grant Winner
Waterford was awarded an $11.5 million Investing in Innovation (i3) grant by the U.S. Dept. of Education to expand UPSTART to rural children in Utah.
The i3 grant is highly competitive and designed to expand innovative educational practices proven to improve student achievement. Waterford was one of just 25 grant winners selected, and the only early childhood program to receive an i3 award in 2013.
<! -- FORM -->