Fall is here, and nothing's better during these chilly autumn months than curling up with a good book. No wonder October is International School Library Month! In addition to the resources of your school library, your own classroom library can play a key role in teaching students to read for its intrinsic value and not just for a grade.
Time and time again, studies show that students who learn to love reading are more likely to develop strong reading skills—not the other way around. We know it's important to not just teach children how to read but how to enjoy and value reading.[2]
So, between the math activities, Halloween parties, social studies lessons, and costume contests in October, use this month to build up your classroom library and encourage students learn to love reading.
Read on to learn about the benefits of classroom libraries and how to build your own in a way that engages your students. Then, discover a few library program ideas to do during October for International School Library Month.
Why Build Your Own Classroom Library?
When students have access to books in the classroom, they are more likely to develop the following academic skills:[1]
Positive mindset towards reading
Higher literacy achievement
Better reading comprehension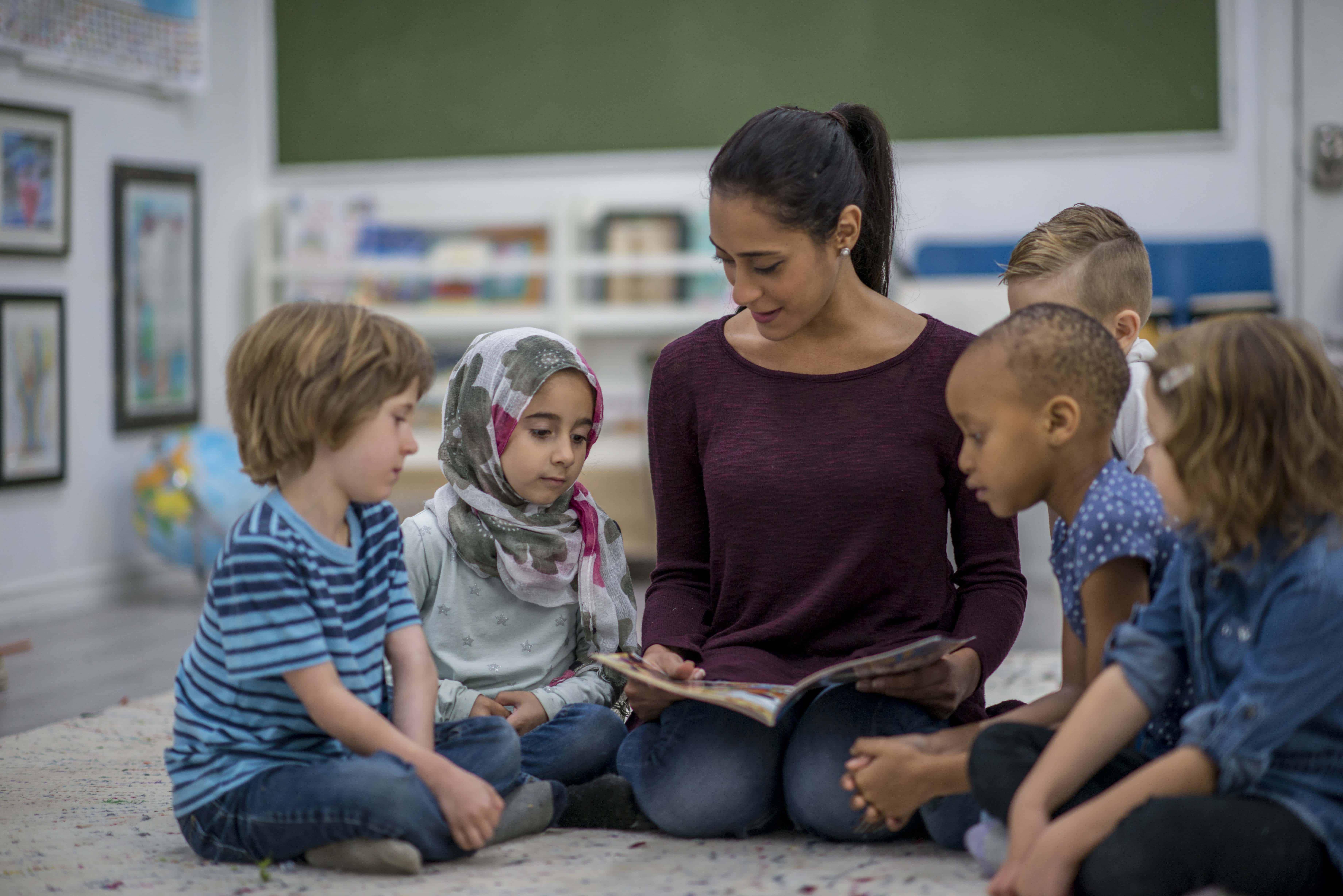 Often, class libraries are neglected and often not given a second thought.[3] However, your library can be one of the most life-changing elements of your classroom. Having a well-stocked library and teaching your students to love reading has been shown to improve every measure of literacy development.[5] Especially in early elementary grades, your library can significantly impact your students' long-term literacy skills.
But elementary school libraries can affect so much more than just academics. They can also influence social-emotional development, or the ability to understand and manage emotions, thoughts, and actions. Students who have regular access to books and acquire a love of reading are more likely to develop empathy, avoid peer pressure, reflect on their own belief systems, understand social issues, and make independent decisions.[9] In that way, classroom libraries can influence not just a child's school career but their entire lives.
How to Build and Organize a Classroom Library
When putting together your classroom library, choose books on topics that interest young students to encourage independent reading. Stock your library with a variety of books, including those that might catch the attention of emerging or reluctant readers.
According to a survey involving thousands of fifth graders across the country, these were the most popular genres for students regardless of gender, income, reading attitude, or academic achievement:[10]
Comic books or cartoons
Books about sports or pop culture
Books about cars or trucks
Funny or spooky books
Books about animals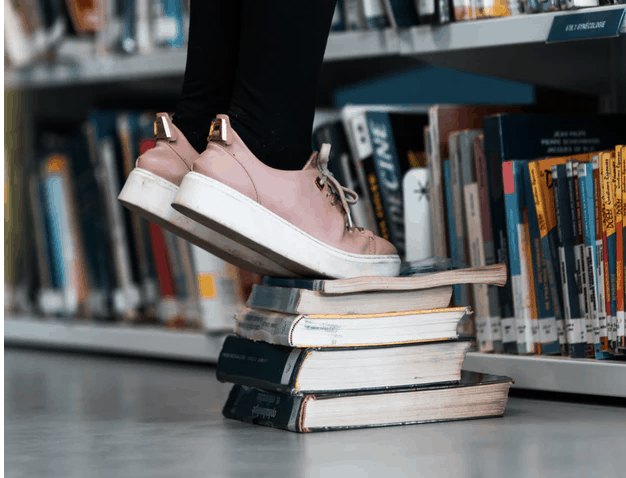 One of the biggest reading barriers for English language learning (ELL) students is that they may still be learning to read in their native language, let alone English.[6] However, research suggests that bilingual students can have an advantage in literacy development once they have a firm grasp of both languages.[18] Try to include a few books in your students' native language(s) to nurture their biliteracy. Be mindful of these and other students who may feel marginalized in class, and when building your own library curriculum, include books that portray a variety of different cultures and lived experiences.[4]
Books can be pricey, so it can be difficult to put together a library, especially if your school doesn't have much funding for it. Before you spend a lot of money out-of-pocket at a bookstore, consider cheaper alternatives like thrift stores or yard sales. Additionally, consider holding a classroom book donation drive. Some nonprofit organizations, like Kids Need to Read or Read Conmigo, also donate books to underfunded schools.
Once you've gathered books, the next step is library decoration and organization. Try to make your library warm and inviting so that your students will want to spend time there.[12] Put a few bean bags or comfy chairs by the shelves to entice readers to spend their free time there. Let students know that they're welcome to read these books outside of school instruction so they feel comfortable perusing the shelves.
Using Class Libraries to Engage Students in Reading
Just cultivating a classroom library itself is an excellent way to help students find an intrinsic love of reading. If they have a variety of books to choose from, they're more likely to discover books that they enjoy. One study even found that students in classrooms with libraries read 50% more than their peers without access to class libraries.[3]
Considering that on average, older elementary students only spend around 5% of their time reading and 22% do not read at all during their free time, classroom libraries really do make a difference.[2] Familiarize your students with your classroom and school library, and put together an elementary library activity to teach them tips and terms that will help them navigate it.[8]
A few library terms you might educate your students on include:
Dewey decimal system
Bibliography
Copyright
Author and illustrator
ISBN number
When it comes to how to manage your class library, use books from it as much as possible in class. This will help familiarize your students with your library. Try to read aloud from a book every day with your class. For younger elementary students, choose a picture book that will grab their attention and teach early reading skills. Older elementary students might pay more attention to a chapter book read over a longer period of time. By reading aloud, you help students fall in love with stories they can seek out during their free reading time.[7]
Also, consider allowing students to check out books from your class library.[15] Not all children have access to books at home, and providing them at school can make a big difference to students from under-resourced homes. If you have a limited number of books in class, then introduce your students to the school or community library and help them apply for a library card.
5 Guided Reading Activities for International School Library Month
October is International School Library Month, a perfect time to play reading games and activities with your students to engage them with your library. Here are a few great program ideas for class or school libraries to use during the month of October:
Play a book trivia game using picture or chapter books you've already read in class this year.[14]
Put together a classroom competition to see who can read the most books during October. Reward the winner (or your whole class) with their very own book to take home for their hard work.
Classroom library ideas that teach diversity and inclusion are especially important for nurturing a lifelong appreciation of reading. Plan read-aloud activities that portray a variety of different cultures, viewpoints, and experience.[13]
Plan an after-school book swap library activity for kids to trade and share books with each other. Bring a few extra copies for students who may not have access to books at home.[17]
Have a Halloween party at your school library during October with spooky read-alouds, treats, and plenty of reading games.
Sources:
Young, T.A., and Moss, B. Nonfiction in the Classroom Library: A Literacy Necessity. Childhood Education, 2006, 82(4), pp. 207-212.
Fractor, J.S., Woodruff, M.C., Martinez, M.G., and Teale, W.H. Let's Not Miss Opportunities to Promote Voluntary Reading: Classroom Libraries in the Elementary School. The Reading Teacher, March 1993, 46(6), pp. 476-484.
Catapano, S., Fleming, J., and Elias, M. Building an Effective Classroom Library. Journal of Language and Literacy Education, 2009, 5(1), pp. 59-73.
Brassell, D. Creating a Culturally Sensitive Classroom Library. The Reading Teacher, March 1999, 52(6), pp. 651-653.
McGill-Franzen, A., Allington, R.L., Yokoi, L., and Brooks, G. Putting Books in the Classroom Seems Necessary But Not Sufficient. The Journal of Educational Research, 1999, 93(2), pp. 67-74.
Armsberry, D. Talking the Talk: Library Classroom Communication and International Students. The Journal of Academic Librarianship, July 2008, 34(4), pp. 354-357.
Teale, W.H., and Martinez, M.G. Getting on the Right Road to Reading: Bringing Books and Young Children Together in the Classroom. Young Children, November 1988, 44(1), pp. 10-15.
Hutchinson, N.B. Library Jargon: Student Recognition of Terms and Concepts Commonly Used by Librarians in the Classroom. College and Research Libraries, 2004, 65(4), pp. 349-354.
Pytash, K.E. Ain't Nothing Wrong with Reading Books: Creating a Classroom Library at an Alternative School. Young Adult Library Services, 2012, 10(4), pp. 31-35.
Worthy, J., Moorman, M., and Turner, M. What Johnny Likes to Read Is Hard to Find in School. Reading Research Quarterly, 1999, 34(1), pp. 12-27.
Neuman, S.B. The Importance of the Classroom Library. Retrieved from scholastic.com: http://teacher.scholastic.com/products/paperbacks/downloads/library.pdf.
Seger, W. Setting Up A Classroom Library. Retrieved from mtoliveboe.org: https://www.mtoliveboe.org/cmsAdmin/uploads/setting-up-a-classroom-library.pdf.
The American Library Association. School Library Month 2019: Everyone Belongs @ Your School Library. Retrieved from ala.org: http://www.ala.org/aasl/sites/ala.org.aasl/files/content/advocacy/events/SLM19_Activity_Ideas2.pdf.
Farrar, C.S. Event Ideas for Your School Library or Classroom. Retrieved from everychildareader.net: https://everychildareader.net/pdfs/Event-ideas_SCHOOL.pdf.
Weiss, H.B., Caspe, M., Lopez, M.E., and McWilliams, L. IdeaBook: Libraries for Families. Retrieved from globalfrp.org: https://globalfrp.org/content/download/73/436/file/IdeaBook.pdf.
Winner, M. 3 Powerful Library Activities for the New School Year. Retrieved from demco.com: https://ideas.demco.com/blog/3-new-school-year-library-activities/.
EBSCO Staff. Top 10 Ways to Celebrate School Library Month. Retrieved from ebsco.com: https://www.ebsco.com/blog/article/top-10-ways-to-celebrate-school-library-month.
Marian, V., and Shook, A. The Cognitive Benefits of Being Bilingual. Cerebrum Magazine, October 2012, 13.
Whitten, C., Labby, S., and Sullivan, S.L. The Impact of Pleasure Reading on Academic Success. The Journal of Multidisciplinary Graduate Research, 2016, 2(4), pp. 48-64.