Books are an excellent way to help children connect more deeply to science, technology, engineering, and math (or STEM) concepts they are learning in class. Plus, they practice reading skills as they strengthen STEM connections!
These STEM books make great read-alouds and independent reading book choices for children at home or in the classroom. Educators can also add these books to classroom and school libraries.
Titles marked with an asterisk(*) are free books from Waterford.org that teach STEM concepts. All are available in English and Spanish, with links provided below. You can download or print them to share with young learners. You can find the other books at your local library or bookstore.
For more free downloadable and printable picture books, it's as easy as creating a Waterford account. Waterford has tons of games, songs, and activities for PreK and early elementary learners.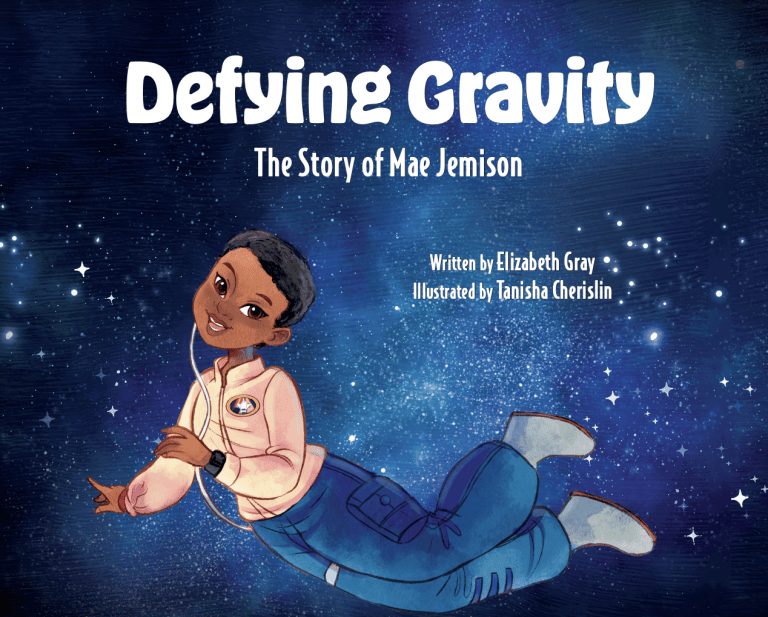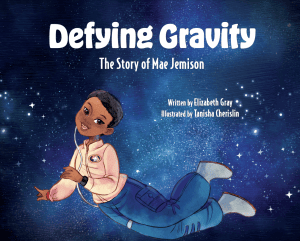 1. Defying Gravity: The Story of Mae Jemison* by Elizabeth Grey (also available in Spanish: Desafiando la gravedad: La historia de Mae Jemison, translated by Daisy Bratcher)
Learn how Mae Jemison followed her love of art and science to become the first Black woman to travel into space in this biography picture book.
2. STEAM Stories: The Backyard Build by Jonathan Litton
This nonfiction picture book teaches STEAM concepts, which adds Arts to the STEM skills mix!
3. George and Jack* by Elisa Black (also available in Spanish: George y Jack, translated by Daisy Bratcher)
George learns about animal traits while teaching tricks to his dog Jack. Readers will learn how animal behavior is influenced by their unique instincts.
4. Queen of Physics: How Wu Chien Shiung Helped Unlock the Secrets of the Atom by Teresa Robeson
To inspire a young scientist in your life, learn about the life of Wu Chien Shiung, a leading physicist of the twentieth century.
5. A Seed Grows* by Susan Oliver (also available in Spanish: Crece una semilla, translated by Daisy Bratcher)
What does a sunflower need to grow big and strong? Share A Seed Grows with your young learner and learn all about plants together.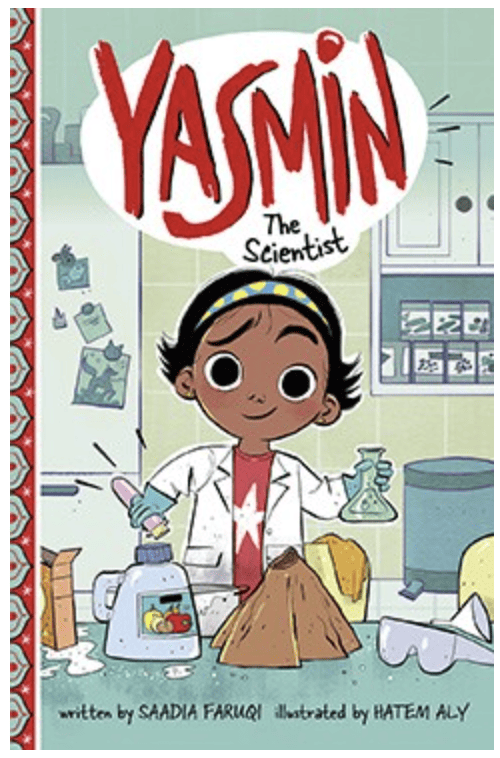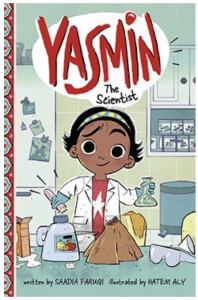 6. Yasmin the Scientist by Saadia Faruqi
Looking for an early chapter book about STEM? Read this story about second-grader Yasmin as she plans an experiment for the upcoming science fair.
7. Thank You, Dr. Salk!: The Scientist Who Beat Polio and Healed the World by Dean Robbins
When Dr. Jonas Salk was a child, he saw many people around him get sick with the polio virus and made it his life's work to prevent its spread. This biography for kids explores Dr. Salk's life as he reaches his goal of creating the polio vaccine.
8. Bracelets For Bina's Brothers by Rajani LaRocca
This picture book uses a fun story about Bina making bracelets for her brothers to teach children about counting and patterns.
9. Mr. Mario's Neighborhood* by Galo Ramirez (also available in Spanish: El vecindario del Sr. Mario, translated by Daisy Bratcher)
To introduce young learners to engineering concepts, read this STEM book about a man named Mr. Mario who teaches about everyday inventions that push and pull.
10. Rafa Counts on Papá by Joe Cepeda
As Rafa and his papá measure everything from how high their dog can jump to how far they can run, Rafa discovers that the one thing too big to measure is the love his family has for each other.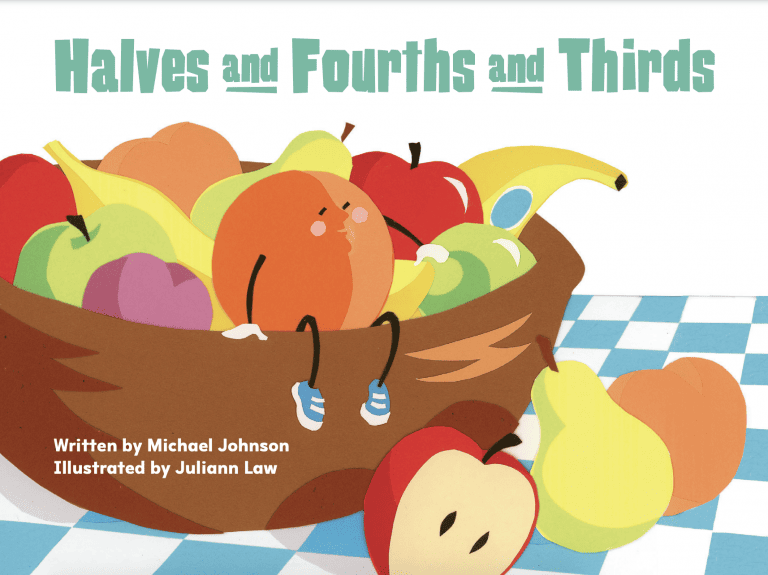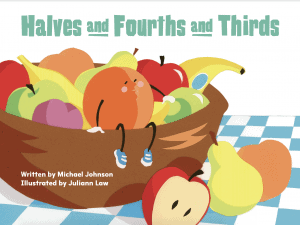 11. Halves and Fourths and Thirds* by Michael Johnson (also available in Spanish: Mitades y cuartos y tercios, translated by Daisy Bratcher)
An orange, a tomato, and a chunk of cheese look for their missing pieces in this yummy STEM book about fractions.
12. We Are Water Protectors by Carole Lindstrom
This Caldecott award-winning picture book encourages children to protect and care for our planet.
13. The 50 Bug Ball* by Patrick Campbell (also available in Spanish: El baile de 50 insectos, translated by Daisy Bratcher)
To practice counting in groups of five, follow along with this picture book about bugs getting ready for the big ball.
14. Luminous: Living Things That Light Up the Night by Julia Kuo
With a poetic narrative accompanied by vibrant illustrations, this biology picture book introduces children to the world of bioluminescent creatures—living things that can create their own light. Perfect for children who love picture books about animals!
15. Birds at my House* by Cynthia Belnap (also available in Spanish: Pájaros en mi casa, translated by Daisy Bratcher)
This math picture book about a child making a birdhouse is perfect for teaching young learners how to measure objects.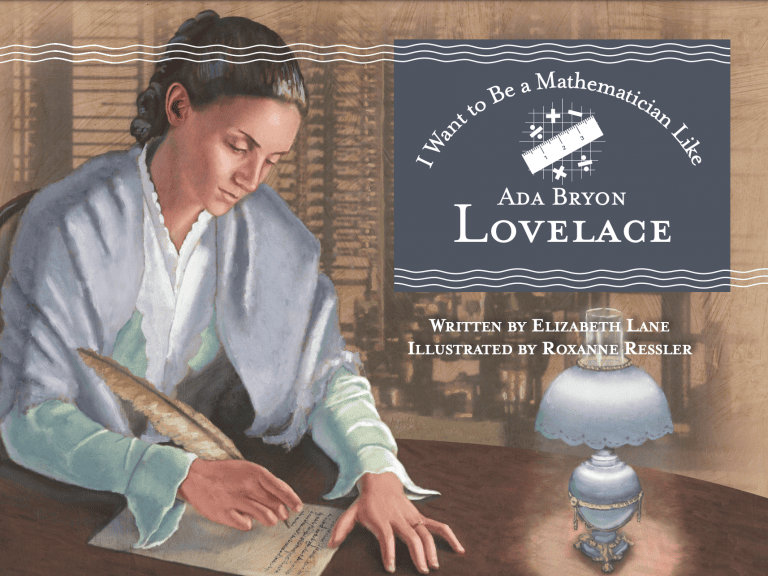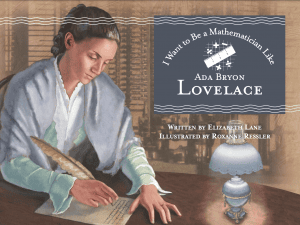 16. Nano: the Spectacular Science of the Very (Very) Small by Jess Wade
Written by a physicist, this picture book introduces the basics of nanoscience on a level that's easy for young learners to understand.
17. I Want to Be a Mathematician Like Ada Byron Lovelace* by Elizabeth Lane (also available in Spanish: Quiero ser un matemático como Ada Byron Lovelace, translated by Daisy Bratcher)
Math and history come together as you read about the accomplishments of Ada Byron Lovelace, whose scientific contributions and imagination led to the invention of computer programs–over a hundred years before the first computer was even built!
18. Nature's Wonders By Alejandro Algarra and Gustavo Mazali
For children who love the great outdoors, this nature picture book will help them ponder questions like:
What is thunder?
How do crickets chirp?
Why do some animals sleep all winter?
19. Molly and the Mathematical Mysteries: 10 Interactive Adventures in Mathematical Wonderland by Eugenia Cheng
In this STEM picture book, Molly finds herself in a magical world of mathematical riddles. Learn math skills as you solve the riddles alongside Molly.
20. Inventions All Around* by Annie Somers (also available in Spanish: Invenciones por todas partes, translated by Daisy Bratcher)
Join Clara in this picture book about science and creativity as she shares her invention at the science fair.
Interested in more free educational books for kids? Learn about these eight organizations, including Waterford.org, where you can find free books for families. Here you can also find organizations that give free books to schools.