"Necessity," as the English proverb goes, "is the mother of invention." Solving social issues has always been the motivation behind scientific advancements. Everything that makes us human–our compassion, curiosity, and intelligence–drives us to strengthen our communities. Over the past century, tech innovations that improve our quality of life have developed at an increasingly fast pace.
Social innovation is a way for organizations of all kinds to involve themselves in this collaborative process. It brings nonprofits, investors, and technological researchers together to identify local or global needs and create solutions. Each person uses their skills and resources to advance the social enterprise in any way they can.
Want to bring your talents or funds to the table for a social cause that you're passionate about? Learn what social innovation is and how you can be a part of it.
What is Social Innovation?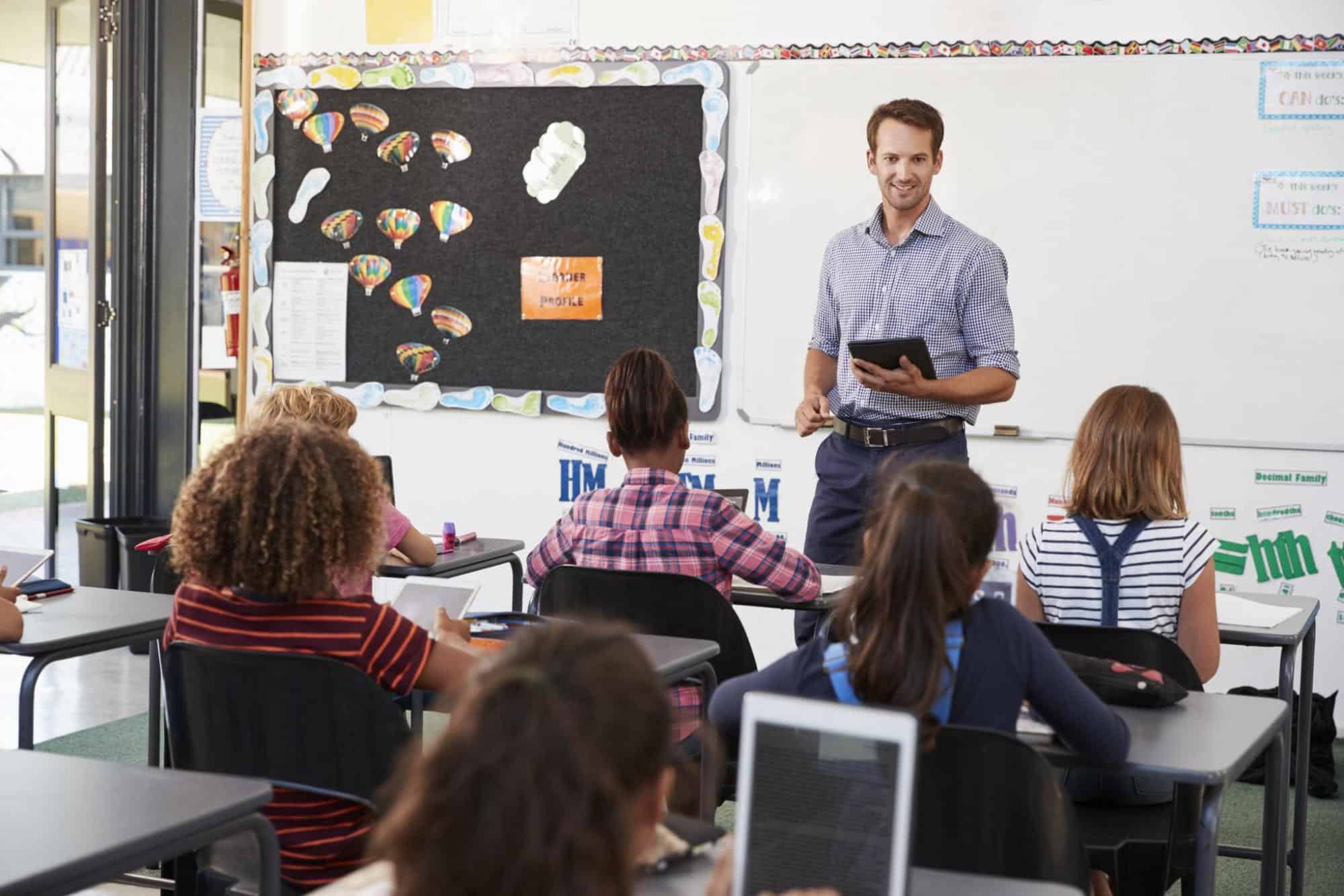 Although social innovation has become an economic buzzword, few provide an exact term.[1] One definition is the process of improving civilization with the latest scientific research. Its goal could be anything from supporting underprivileged communities to protecting the environment or anything in-between.
A few popular examples of social innovation programs include:
Homeless shelters
Charter schools
Fair trade organizations
Poverty assistance programs
Farm-to-table movements
No matter the cause, collaboration is a key component of social innovation. Public, private, and government groups all have their own skills that encourage social change. Collaborative innovation uses all these skills to create the greatest social impact. A nonprofit, for example, might have an effective plan for social change but limited funds. By working with government or social investment organizations, they can form a group with both the vision and means to reach their goal.
It's important to understand the difference between social innovation vs social entrepreneurship. These terms are often thrown around as interchangeable in the business field, but there is a distinction. While social innovation involves strategies to improve the community, social entrepreneurship focuses on funding. For this reason, social entrepreneurship is an important part of collaborative innovation but not identical to it.
The Social Impact of Technological Innovation
It's important not to underestimate the importance of social innovation. Social progress and advancements in technology have always been closely intertwined. New technology in society can promote a higher quality of life, which in turn creates a community free to pursue scientific advancements. On a socioeconomic level, the impact of innovation is far-reaching and essential for growth.
Technological advancements, for example, allow social change groups to think big. With the right equipment, social programs can tackle global and local issues with improved efficiency. Productivity improves as these organizations spend less time dealing with outdated technology and more time focused on social progress. Plus, social groups can spend their money furthering their cause instead of constantly repairing old and faulty equipment.
Using the latest technology to solve social issues also has a strong economic impact.[2] As more people have a high quality of life, societies become more prosperous. Not only does the efficiency of nonprofits improve with new technology, but these organizations provide more employment opportunities that strengthen the economy. In this way, social innovation strategies give back as much as they receive and then some.
Recent Trends in Educational Innovations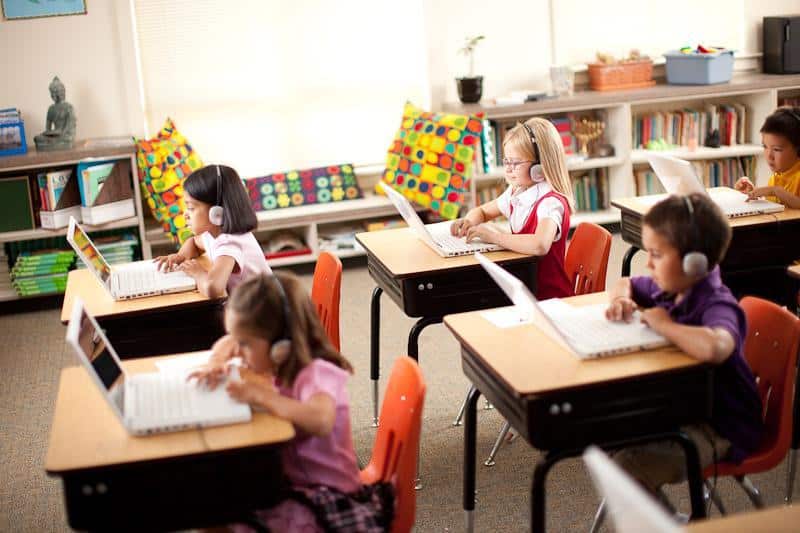 Innovative technology creates a school environment that promotes increased success. According to one study, students can score up to 23% higher on tests when given technological resources.[3] But despite the growing research supporting technology in the classroom, advocates of brick-and-mortar learning still shy away from educational innovation.
The benefits of using educational technology in your classroom, however, is backed by extensive educational research. Teachers who who use technology in their lessons often notice that with regular use, their students develop stronger communication skills and engage more often in class.[5, 13] It also provides more self-directed activities and opportunities for personalized or differentiated education for students who need it.[14, 15] And best of all, studies suggest that a student's retention rate is highest when lessons or study sessions incorporate educational technology.
Schoolwide technological trends primarily involve solving social issues in education. Parent engagement in schools, for example, is often limited due to scheduling or transportation issues. Thanks to parent-teacher communication apps, websites, and texting programs, however, teachers have been able to bridge this gap. And because most parents prefer online communication, collaboration between families and teachers often increase with tech-based innovations.[17]
Because the vast majority of jobs require technological skills, teaching students digital literacy skills is another innovative trend in education.[6] While the two are interconnected, digital literacy does not refer to traditional reading skills. Digital literacy is the ability to access digital media and absorb it efficiently. Through innovations like typing skills software, interactive digital activities, and adaptive learning algorithms, educators can simultaneously teach their students academic and digital literacy skills.
By pairing their curriculum with social innovation, schools can make an impactful investment in child education. Use technology regularly and responsibly in class to make the most of these trends in education.
Waterford's Commitment to Innovative Technology
Waterford is one of the leading nonprofits committed to innovation in education. We create educational software that allows students to succeed using the latest research and technology. Through Waterford's programs, parents and educators can support their student's education from PreK to high school.
We believe in providing students with the right educational tools from PreK to high school. Our Waterford Early Learning curriculum teaches K-2nd grade students math, reading, and science skills through individualized learning. For 3-12th grade, our Curriculet software allows teachers to create digital lessons for any book with questions, writing prompts, and other activities. But our greatest contribution to social innovation is our online kindergarten readiness program, Waterford UPSTART.
Waterford UPSTART provides young students with over 2,500 adaptive reading, math, and science lessons as a supplement to traditional preschool programs. It also includes a parent support model that coaches parents to teach students academic and digital literacy skills. In the eleven years since its inception, Waterford UPSTART has expanded beyond Utah and into school districts all over the nation.[12]
Research suggests that Waterford's programs have the following positive effects:
Closes achievement gap[7]
Promotes kindergarten readiness[7]
Supports English language learner (ELL) students[8]
Sustains long-term academic gains above their peers[12]
Helps disadvantaged and minority students[11]
The more students use Waterford software, the stronger and longer-lasting their academic gains.[8] When organizations donate to Waterford, their social return on investments is innovative curriculum that provides the tools for student success.
How Corporate Philanthropy Leads to Innovation
Waterford could not develop educational technology at such a large scale without social donations. As a nonprofit, we are primarily sustained by grants and philanthropic support. The United States Department of Education recently awarded Waterford with a $14.2 million dollar grant to expand our Waterford UPSTART program into the midwestern United States.
Socially responsible investing is more than just a one-way support system: it's a partnership that benefits everyone involved. Investors who engage in corporate philanthropy reap the following benefits for themselves and their companies:
Promising financial return[9]
Positive social impact
Rewarding investment
Improved employee morale[10]
Tax deductions
Philanthropic donations allow nonprofits to access the funds they need to create social change. Whether you have research, ideas, or investments to contribute, everyone has a place in social innovation. Once you've discovered how you can use your talents or resources, it's time to change your local and global communities for the better.
Sources:
Pol, E., & Ville, S. (2009, December). Social innovation: Buzz word or enduring term? Academic Medicine, 38(6), pp. 878-85.[1]
Mulgan, G. (2006, June 6). The Process of Social Innovation. MIT Press Journal, pp. 145-62.[2]
University of California, Irvine. (2013, February 11). UCI's iMedEd Initiative named a 2012-13 Apple Distinguished Program. Retrieved from news.uci.edu: http://healthyselfesteem.org/about-self-esteem/social-and-emotional-learning/.[3]
Nah, F.F., Zeng, Q., Telaprolu, V.R., Ayyapa, A.P., & Eschenbrenner, B. (2009, December). Gamification of Education: A Review of Literature. HCI in Business, 38(6), pp. 878-85.[4]
Lynch, M. (2017, March 23). 25 Ways That EdTech Benefits Teachers and Students. Retrieved from thetechedvocate.org: https://www.thetechedvocate.org/25-ways-that-edtech-benefits-teachers-and-students/.[5]
Eshet, Y. (2004, January). Digital Literacy: A Conceptual Framework for Survival Skills in the Digital Era. Journal of Educational Multimedia and Hypermedia, 13(1), pp. 893-106.[6]
Shamir, H. Every Student Succeeds Act: Evidence-Based Research. Retrieved from hubspot.net: https://cdn2.hubspot.net/hubfs/2042494/Research/ESSA-Evidence-based-research-report.pdf/.[7]
Waterford Institute. Early Education Research. Retrieved from waterford.org: https://www.waterford.org/research/.[8]
Emerson, J. (2003, July 1). The Blended Value Proposition: Integrating Social and Financial Returns. California Management Review, 45(4).[9]
Porter, M.E., & Kramer, M.R. (2002, December). The Competitive Advantage of Corporate Philanthropy. Harvard Business Review, pp. 5-16.[10]
Shamir, H. (2015) Characterizing the Effectiveness of the Waterford Early Learning Programs. Retrieved from amazonaws.com: https://s3.amazonaws.com/wordpressupload-redbird/wp-content/uploads/2016/01/20193713/WI_Research_WEL_Whitepaper_2015-1.pdf/.[11]
Shamir, H. (2013, March) Utah UPSTART Program Evaluation Program Impacts on Early Literacy. Retrieved from amazonaws.com: https://s3.amazonaws.com/www.waterford.org-uploads/wp-content/uploads/2016/05/11224720/UPSTART-External-Evaluation-2013.pdf/.[12]
Martyn, M. (2007). Clickers in the Classroom: An Active Learning Approach. EduCause Quarterly, 2, 71-74.[13]
Public Broadcasting System (PBS). (2012, January 22) National PBS Survey Finds Teachers Want More Access to Classroom Tech. Retrieved from pbs.org: http://www.pbs.org/about/blogs/news/national-pbs-survey-finds-teachers-want-more-access-to-classroom-tech/.[14]
Hill, E. (2017, February 22). Building lifelong learning, with the help of technology. Retrieved from washington.edu: https://www.washington.edu/trends/building-life-long-learning-with-the-help-of-technology/. [15]
Lau, L.K. (2003). Institutional Factors Affecting Student Retention. EBSCO Publishing, pp. 124-36.[16]
Thompson, B.C., Mazer, J.P., & Grady, E.F. (2015, February 23). The Changing Nature of Parent–Teacher Communication: Mode Selection in the Smartphone Era. Communication Education Journal, 64 (2).[17]