The number of billion-dollar companies is increasing, and more than 70% are interested in philanthropy.[1] Because of this, large and small organizations have revived their interest in corporate social responsibility. Successful companies are asking themselves not whether charity donations would build their reputation but how they can make a lasting difference in the world.
That's where collaborative philanthropy comes in. This subset of corporate philanthropy helps nonprofits by giving them more than just funds or resources. It also encourages nonprofits and their donors to create an actionable plan to maximize their social impact. When nonprofits and donors collaborate, both learn and benefit from the partnership.
Interested in discovering more about collaborative philanthropy and how you can be involved? Learn what collaborative philanthropy is and the many ways nonprofits and corporations grow when they team up for a cause.
What Does Collaborative Philanthropy Mean?
Collaborative philanthropy, also known as impact philanthropy, is defined as investors and nonprofits working together towards a social cause.[9] Nonprofits involved in collaborative philanthropy tend to outperform other social innovation ventures by a wide margin and have more successful results.[12] It's the best way to merge the strengths of nonprofits and corporations while solving some of their respective weaknesses.
Not sure what a collaborative nonprofit partnership would look like? Here's an example: suppose that there's a nonprofit who provides books to Title I schools. A literacy corporation approaches them and promises that for every dollar that the nonprofit earns, they will match the amount up to three million dollars. Then, both organizations create a plan to maximize their funds and outcomes over the next year. The nonprofit receives more funds to purchase books and the foundation sees actionable improvement in a cause that they care about.
In that way, they both have motivation to contribute in their common goal. Collaborative philanthropy isn't about getting a tax write-off or throwing money at a charity, then walking away. It's about organizations teaming up and investing their time, knowledge, and resources in a social enterprise for lasting change.
How Nonprofits and Corporations Benefit from Strategic Partnerships
On a surface level, nonprofits receive the funding or supplies they need for social innovation, as well as useful networking opportunities. If they partner with a for-profit business, it also gives them the opportunity to create a nonprofit marketing plan and build their reputation. Plus, involving business-minded groups can help nonprofits become more organized and actionable about their mission.
The greatest benefit for corporations is that employee engagement and morale significantly increases with nonprofit partnerships.[3] Once they feel like they're working towards a meaningful goal, employees tend to be happier and more efficient at their jobs. Partnerships also increase brand loyalty for similar reasons since customers feel like they're supporting a noble cause. Executives often face pressure to engage in social ventures and collaborative philanthropy can make this duty both profitable and fulfilling.[10]
In short, benefits for corporations engaged in social investing include:
Fulfilling mission and community improvement
More employee engagement, higher morale
Greater company reach
Possible tax incentives[13]
Customer/brand loyalty
High social and financial return
For an organization to make the most out of philanthropic partnerships, however, it needs to be collaborative. Simple cash donations do not provide the same effects, especially in employee morale and brand loyalty.[10] Nonprofits and their partners should work together to find a balance between low, ineffective engagement and so much collaboration that it diverts attention from their main responsibilities.[15]
Strategic Funding Options for Collaborative Philanthropy
Fundraising for nonprofits usually falls into two categories: money or in-kind donations. The second category, in-kind donations, refers to contributions of resources or services. From there, nonprofits and corporations can enter a variety of collaborative strategies.
Consider these philanthropic collaboration options to decide which best match your organization's interests. Depending on your needs and overall goals, you might find any of these strategies a good fit for your social venture.
Grants
Generally, nonprofits receive grants from either the government or philanthropic foundations. Social government branches often have money allotted for programs they feel have a positive impact. One example is the Institute of Educational Science, a federal program that provides grants to conduct educational research. If your organization fits the requirements for a government grant, the branch will usually require you to submit an application for review.
Grants awarded by foundations usually come from a family or charity group dedicated a certain cause. The Huntsman Foundation, for example, is a charity that provides grants to further cancer treatment. Foundation grants may require you to submit an application, while others may personally select nonprofits they're interested in supporting.
Major Donors
Individual philanthropic donors contribute 70% of all nonprofit donations, making it the most popular funding option.[4] Donors who give a large amount of money, either all at once or over a period of several years, offer the greatest potential for collaboration. You can find major donors by networking with other groups, holding fundraisers, or by directly contacting people interested in your cause.
Bequests also fall under the category of major donations. These refer to donations left in someone's will for a nonprofit. However, because the nature of bequests means that you cannot work directly with the funder, its potential for collaboration is limited.
Corporate Sponsorships
Corporate sponsorships have a high potential for collaboration because they benefit everyone involved.[2] In exchange for promotion or partnership, businesses provide a nonprofit with services or donations.[9] In the name of social responsibility, many companies have corporate giving programs specifically for this purpose.
To encourage collaboration between businesses and nonprofits, make sure to partner with an organization that aligns with your mission. Not only will this spread your organization's message to a receptive audience, but it ensures that everyone's invested in the program.
Crowdfunding Programs
Crowdfunding, or peer-to-peer fundraising, encourages people to donate a small amount for a specific cause or outcome. It was popularized through social platforms like GoFundMe and Kickstarter as a way for anyone to get involved in philanthropy. Because donors are usually given rewards or online updates, it is a very grassroots way for nonprofits to collaborate with others.
Impact Investors
All of the above methods are types of investments, but this is the most direct option. Usually, nonprofits grow slower than corporations. Impact investment has the potential to help nonprofits grow more like a startup.[8] The return on investment (ROI) for this option could come in the form of money or a specific social outcome.
A unique form of impact investment could also involve donor matching. For this option, the investor offers an amount equal to however much the nonprofit can raise on their own. Either form of impact investing motivates everyone involved to collaborate on their goal.
Waterford's Partnership with Social Organizations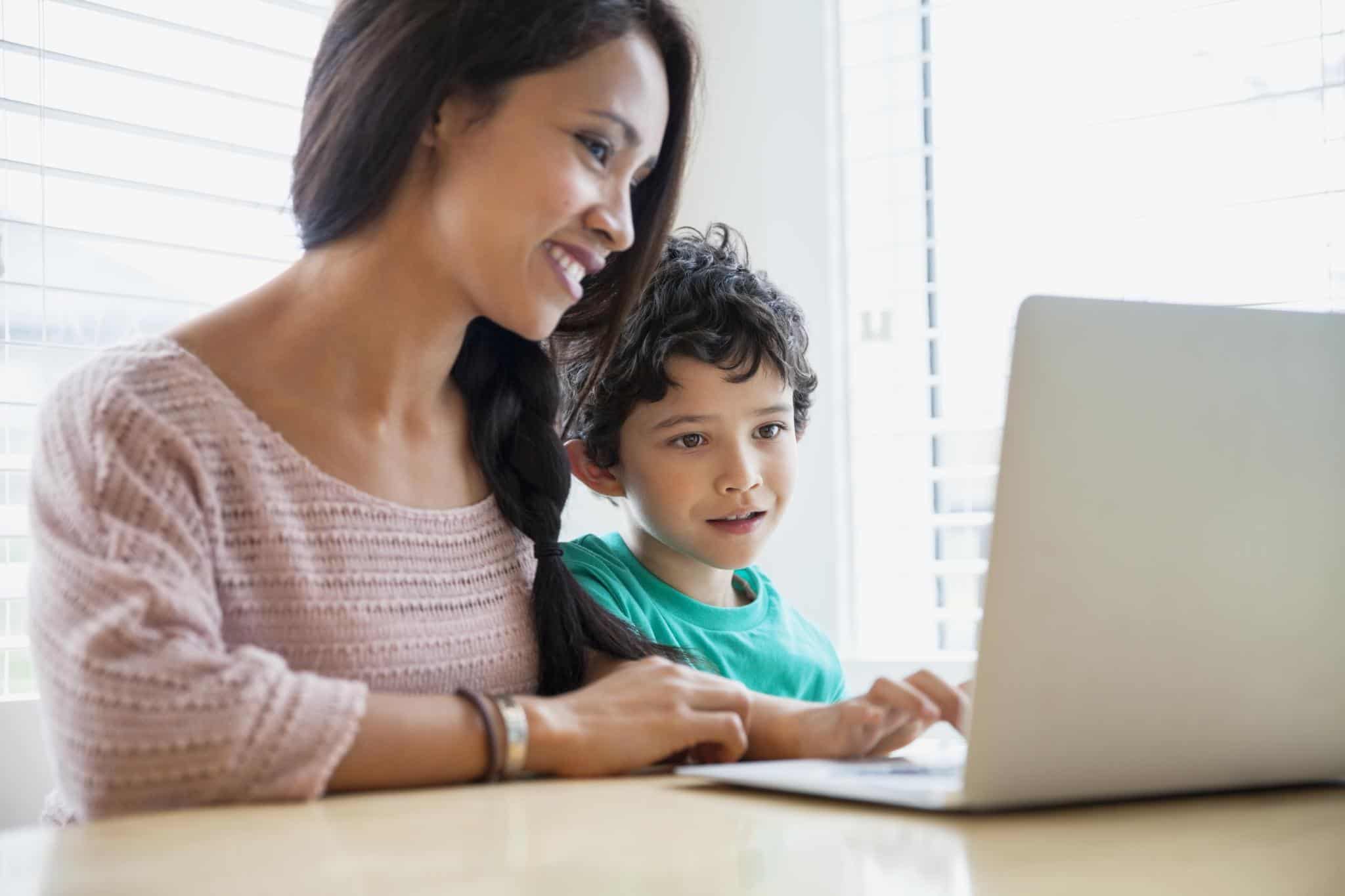 Longitudinal research has shown that Waterford not only prepares children for kindergarten but academic gains that last throughout their school career.[6] One study conducted by Ball State University revealed that Waterford Early Learning helps struggling students catch up to their peers and can even close the achievement gap.[7] And according to a statewide Idaho study, the more a student uses Waterford Early Learning, the greater their overall gains become.[17]
Philanthropic support allows us to provide our programs to the children who need it most. Donations allow us to fund programs that help students from rural, under-resourced, English language learning (ELL), and refugee communities succeed in school. We recently received a $14.2 million EIR grant to expand our kindergarten readiness program, Waterford UPSTART into five new midwestern states, and we have previously won a $11.5 million i3 (Invest in Innovation) grant to provide Waterford UPSTART to rural communities in Utah.
Waterford is also proud to partner with the following groups to further innovation in education:
Fred Rogers Center for Early Learning and Children's Media
U.S. Department of Education
Raspberry Pi Foundation
Foundation for Rural Education and Development
Intel
Read by 4th Philadelphia
Hands in Outreach
Google Chromebook
Investments in learning are most effective in social innovation when done earlier in life rather than later. Not only do educational investments reduce intervention costs, they increase the likelihood that students succeed in school, graduate, and live a healthy lifestyle. When you support Waterford, you're investing in high financial and social returns for your community.
How Your Socially Responsible Investing Can Make an Impact
Collaborative philanthropy has the potential for a big social return on investments when done in the right way. You can take steps to model your partnership in ways that promote a higher impact. Here are a few takeaways to help both nonprofits and donors get the most out of collaborative philanthropy:
Organize a plan and a specific goal for what the entrepreneurial resources will be used for to make your collaboration more actionable[8]
Invest in an organization that aligns with your organization's cause or customer demographic[5]
Try to think long-term with your investment and collaborative goals. That way, you can choose a cause that will have a serious and lasting commitment in your community[11]
For companies, offering services in addition to money or gifts tends to boost brand reputation when partnering with nonprofits[10]
Try to keep your organization's other responsibilities balanced with this collaboration, as investing may distract you from your core mission[14]
Sources:
Leland, O. (2017, November 15). A New Model of Collaborative Philanthropy. Stanford Social Innovation Review.[1]
Hager, M., Rooney, P., and Pollak, T. (2006, July 12). How fundraising is carried out in US nonprofit organisations. Nonprofit and Voluntary Sector Marketing, 7 (4), pp. 311-324.[2]
Porter, M.E., and Kramer, M.R. (2002, December). The Competitive Advantage of Corporate Philanthropy. Harvard Business Review.[3]
Giving USA (2018, June 13). Americans Gave $410.02 Billion to Charity in 2017, Crossing the $400 Billion Mark for the First Time. Retrieved from givingusa.org: https://givingusa.org/giving-usa-2018-americans-gave-410-02-billion-to-charity-in-2017-crossing-the-400-billion-mark-for-the-first-time/.[4]
Foster, W.L., Kim, P., and Christiansen, B. (2009). Ten Nonprofit Funding Models. Stanford Social Innovation Review, 7(2), 32-39.[5]
Shamir, H. (2017). Every Student Succeeds Act: Evidence-Based Research. Retrieved from hubspot.net: https://cdn2.hubspot.net/hubfs/2042494/Research/ESSA-Evidence-based-research-report.pdf.[6]
Cassady, J.C., and Smith, L.L. (2003, December). The Impact of a Reading-Focused Integrated Learning System on Phonological Awareness in Kindergarten. Journal of Literacy Research, 35(4), pp.947-64.[7]
James, D., Kane, D., and Ravenscroft, C. (2016, April 12). Understanding the capacity and need to take on investment within the social sector. National Council for Voluntary Organizations, 32-39.[8]
Wymer Jr., W.W., and Samu, S. (2008, September 8). Dimensions of Business and Nonprofit Collaborative Relationships. Journal of Nonprofit & Public Sector Marketing, 11(3), pp. 3-22.[9]
Pearce, J.A., and Doh, J.P. (2005). The High Impact of Collaborative Social Initiatives. MITSloan Management Review, 46(3), pp. 30-39.[10]
Alsop, R. (2004). The 18 Immutable Laws of Corporate Reputation: Creating, Protecting and Repairing Your Most Valuable Asset. New York Free Press.[11]
See Pearce, J.A., and Hatfield, L. (2002, July). Performance Effects of Alternative Joint Venture Resource Responsibility Structures. Journal of Business Venturing, 17(4), pp. 343-364.[12]
Arulampalam, W., and Stoneman, P. (1995). An Investigation Into the Givings by Large Corporation Donors to UK Charities, 1979-1986. Applied Economics, 27, pp. 935-945.[13]
Smith, N.C. (2003). Corporate Social Responsibility: Whether or How? California Management Review, 45(4), pp. 52-76.[14]
Hess, D., Rogovsky, N., and Dunfee, T.W. (2002) The Next Wave of Corporate Community Involvement. California Management Review, 44(2), pp. 110-125.[15]
Mulgan, G. (2002) Social Innovation: What It Is, Why It Matters, and How It Can Be Accelerated. Oxford Saïd Business School, pp. 1-51.[16]
Walberg, H.J. (2001) Final Evaluation of the Reading Initiative. Report to the J. A. & Kathryn Albertson Foundation. Retrieved from researchgate.net: https://www.researchgate.net/profile/Herbert_Walberg/publication/252468203_Final_Evaluation_of_the_Reading_Initiative/links/542011d60cf241a65a1afdf7.pdf.[17]