Although nonprofits have the potential to promote significant social change, they tend to grow at a slower pace than for-profit groups.[16] The reasons for this are multi-faceted but are mostly rooted in funding. Donors, especially corporations or investors, don't always understand the importance of philanthropy. It's much simpler to invest in a for-profit business and see a financial return than to measure social change.
But the entire world benefits from philanthropy, donors included. Not only does it maximize resources available to nonprofits, but it also encourages social innovation and strengthens the economy. Even at a corporate level, philanthropy helps executives fulfill social responsibilities while improving employee morale and brand loyalty.
Read on to discover the social, economic, and corporate benefits of philanthropy. Then, learn how you can do your part to support social causes in your community.
What Is Corporate Social Responsibility?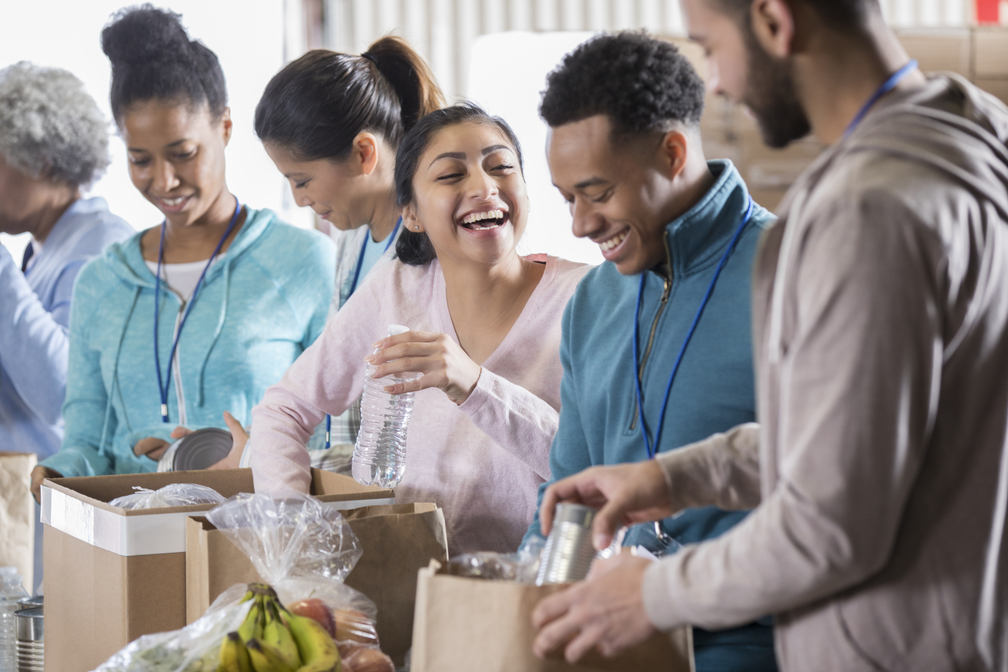 As the lines between business and nonprofit fields blur, more corporations are discovering cost-effective solutions to social issues.[11] Companies who haven't yet entered the social sector face pressure to help make the world a better place.[6] Both of these factors have lead to a rise in this buzzword: corporate social responsibility.
The definition of corporate social responsibility (CSR) is a company's duty to integrate venture philanthropy into their overall mission.[9] It helps businesses give back to the community and often involves collaboration with nonprofits. How corporations engage in CSR can range from donations to providing services to corporate giving programs.
Economists initially thought corporate social responsibility stemmed from self-serving reasons like financial gain. But contemporary researchers believe companies have altruistic motivations, too.[4] Most companies choose issues that help their local community or relate to their primary mission. A pet store, for example, might donate dog food to their city's animal shelter. Investing in relevant causes helps companies feel more engaged and feel as though any time or money spent is worthwhile.
That being said, businesses have plenty of financial reasons to put CSR on their radar. Companies who engage in philanthropy often see the following benefits of corporate social responsibility:
Increased employee morale and engagement[1]
Customer/brand loyalty[9]
Higher company visibility[5]
Tax incentives[2]
Potential for financial return[9]
Regardless of motivation, philanthropy is most effective when it's collaborative. Simple cash donations don't have the same positive effects for companies, nor do they result in as much social change.[11,16] For greater social and financial returns, businesses should team up with nonprofits for CSR-related projects.
The Social Impact of Corporate Philanthropy
Philanthropists generally measure success in terms of impact, either on a local or global level, and the social return on investment can be further reaching than you think.[11] One of the key benefits of philanthropy, for example, is that it promotes social innovation.[10] Social innovation, or the use of new technology to solve social issues, is linked to thriving communities, strong social cohesion, and reduced inequality. Collaborative philanthropy helps donors improve their community as a whole in addition to a certain cause.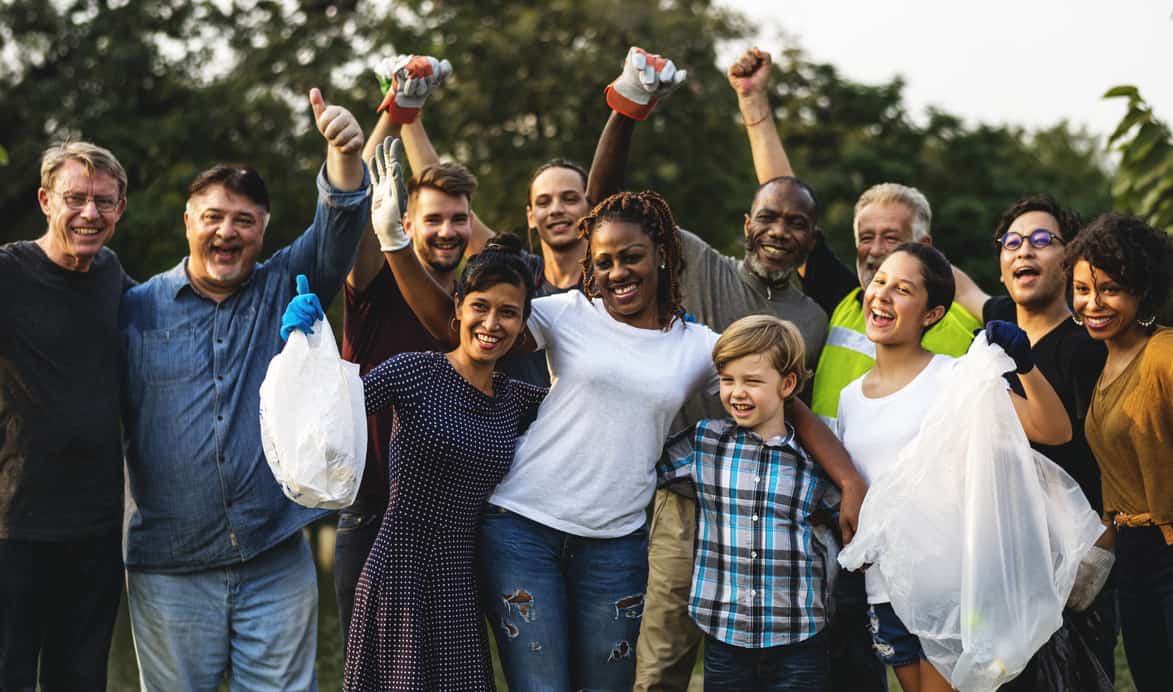 It can also significantly improve a nonprofit's efficiency.[11] Nonprofits provide important services that for-profit companies either can't or don't produce.[10] Affording these resources, however, is often difficult because they don't always generate their own revenue. With more money available through impact philanthropy, nonprofits can distribute more necessities to those who need them.
And best of all, corporate philanthropy can create a community grounded in civic engagement. The more prosperous a community is, the more its citizens feel committed to trust and collaboration.[12] In that way, your philanthropic donation can start a chain reaction of social progress that transcends the cause that you've supported.
The Economic Impact of Corporate Philanthropy
Strategic philanthropy can lead to financial gain for not only companies but the community, too. Economists have found a connection between social impact investing and financial prosperity.[10] The reason why is fairly intuitive. Philanthropy gives struggling communities the resources they need to thrive. This means that more people are able to support themselves and even contribute to the economy. The more that previously disadvantaged people thrive, the higher the economy rises.[12]
Plus, corporate philanthropy maximizes the impact of every dollar spent on nonprofits.[11] That way, donations can lead to a stronger social and financial return. Bolster your return on investments given to social causes by working with an organization that can use your donation to strengthen your community.
An investment in human capital is an investment in the economy and vice versa. For that reason, corporations should treat collaborative philanthropy as seriously as for-profit investments. The benefits of donating to nonprofits bring about financial gains on the individual and societal level.
How Corporate Philanthropy Supports Waterford's Mission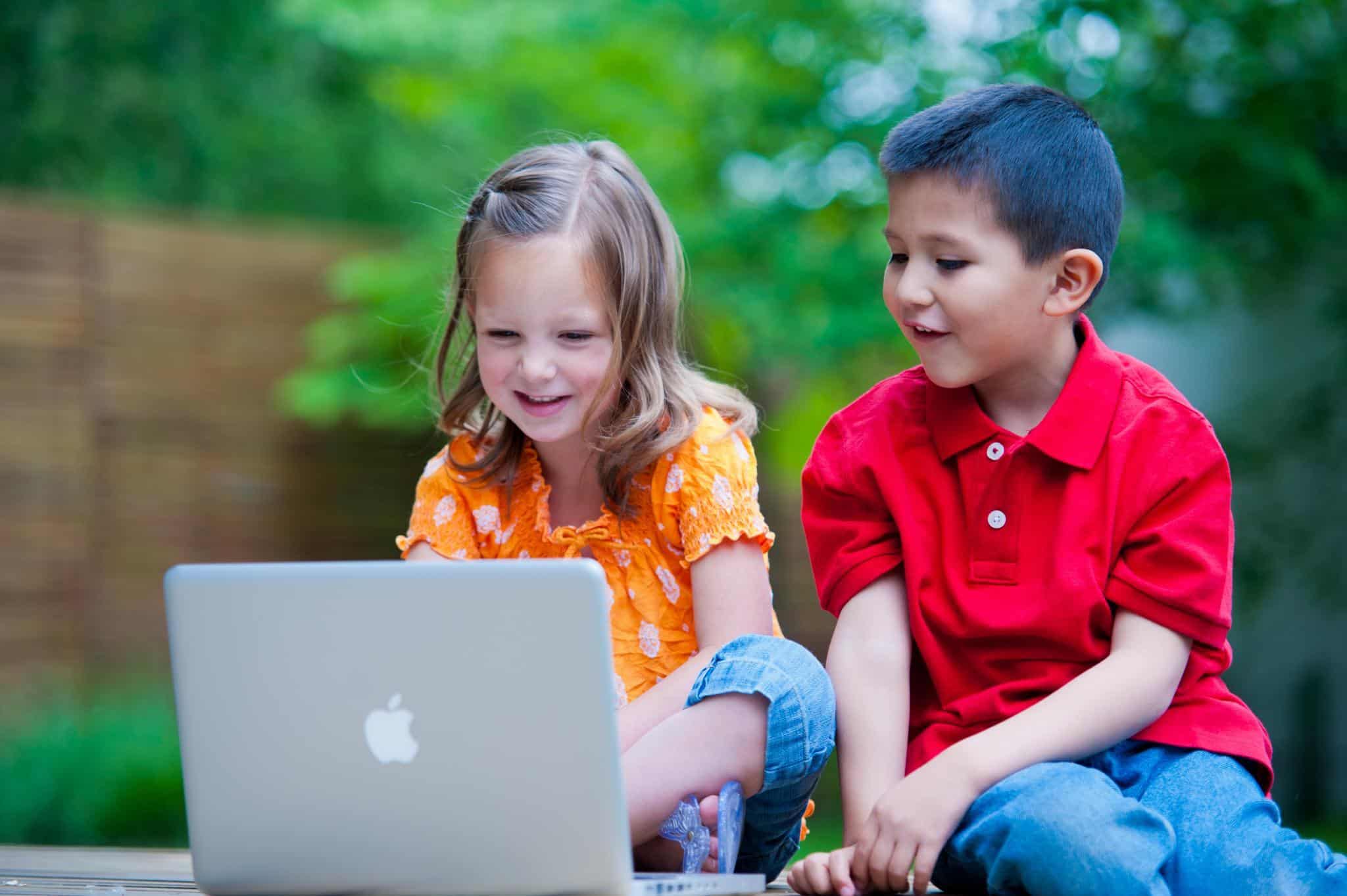 Why participate in educational philanthropy? Investments in learning are most effective when targeting PreK and early elementary school students. Resources provided to young students have the greatest and longest-lasting impact. Not only do they reduce intervention costs later on, but they also promote student success and higher graduation rates. When you support early education, you're investing in high financial and social returns for your community.
The impact of Waterford's learning programs speak for themselves. Participants in Waterford UPSTART develop academic gains that prepare them not only for kindergarten but a successful school career.[13] Our mission is to support them every step of the way. Waterford Early Learning helps struggling or ELL students catch up with their peers and can help close the achievement gap.[13,14] And the more students use the program, the greater their overall gains.[14]
Like many tech nonprofits, Waterford relies on the support of donors, investors, grant makers, and other groups to expand our programs. We're proud to partner with these philanthropic groups to develop our innovative education software:
Fred Rogers Center for Early Learning and Children's Media
U.S. Department of Education
Raspberry Pi Foundation
Foundation for Rural Education and Development
Intel
Read by 4th Philadelphia
Hands in Outreach
Google Chromebook
After winning an $11.3 million i3 grant, we provided our kindergarten readiness program Waterford UPSTART to rural Utah families in need. We also recently won an $14.2 million EIR grant to expand Waterford UPSTART into five midwestern states. Additional funding we receive goes to fund programs that help students from rural, under-resourced, English language learning (ELL), and refugee communities achieve academic success.
How to Maximize the Impact of Your Charitable Donations
Philanthropic donations can go a long way in supporting nonprofits and furthering social progress. But how you participate in philanthropy is just as important as why you should.
Here are a few tips on how to get involved in philanthropic ventures that make a lasting impact:
Choose an organization that aligns with your mission to encourage cooperation. A plant nursery, for example, could donate to a wildlife conservation nonprofit or national park[7]
Form a collaborative partnership with a nonprofit instead of just offering donations. Collaborative philanthropy projects tend to outperform non-collaborative donations[8]
To make your support more actionable, organize a plan and specific goal for your donation. If you're donating to a Montessori school, for example, you could ask them to use the funds for 100 new books[6]
Consider funding social capital for a nonprofit, or resources that enhance employee productivity. Social capital is shown to improve the efficiency of nonprofit ventures[12]
Later on, follow-up with the nonprofit to measure the impact of your donation and identify what went right or wrong[11]
Sources:
Porter, M.E., and Kramer, M.R. (2002, December). The Competitive Advantage of Corporate Philanthropy. Harvard Business Review.[1]
Arulampalam, W., and Stoneman, P. (1995) An Investigation Into the Givings by Large Corporation Donors to UK Charities, 1979-1986. Applied Economics, 27, pp. 935-945.[2]
McWilliams, A., Siegel, D.S., and Wright, P.M. (2006, January 10) Corporate Social Responsibility: Strategic Implications. Journal of Management Studies, 43(1), pp. 1-18.[3]
Carroll, A.B., and Shabana, K.M. (2010, March) The Business Case for Corporate Social Responsibility: A Review of Concepts, Research and Practice. An Official Journal of the British Academy of Management, 12(1), pp. 85-105.[4]
Burke, L., and Logsdon, J.M. (1996, August) How corporate social responsibility pays off. Long Range Planning, 29(4), pp. 495-502.[5]
Pearce, J.A., and Doh, J.P. (2005). The High Impact of Collaborative Social Initiatives. MITSloan Management Review, 46(3), pp. 30-39.[6]
Smith, N.C. (2003). Corporate Social Responsibility: Whether or How? California Management Review, 45(4), pp. 52-76.[7]
Pearce, J.A., and Hatfield, L. (2002, July). Performance Effects of Alternative Joint Venture Resource Responsibility Structures. Journal of Business Venturing, 17(4), pp. 343-364.[8]
Sprinkle, G.B., and Maines, L.A. (2010). The benefits and costs of corporate social responsibility. Business Horizons, 53, pp. 445-53.[9]
Sivesind, K., Baturina, D., and Bežovan, G. (2010). (Social) Innovation Impact – Review of Research. Retrieved from thirdsectorimpact.eu: https://thirdsectorimpact.eu/site/assets/uploads/documentations/tsi-working-paper-no-9-social-innovation-impact-review-of-research/TSI_WP9_Social-Innovation-Final.pdf.[10]
Dees, J.G., and Anderson, B.B. (2003). For-profit Social Ventures. Social Entrepreneurship, pp. 1-26.[11]
Putnam, R.D. (2003). The Prosperous Community: Social Capital and Public Life. The American Prospect, 4(13), pp. 1-11.[12]
Shamir, H. (2017). Every Student Succeeds Act: Evidence-Based Research. Retrieved from hubspot.net: https://cdn2.hubspot.net/hubfs/2042494/Research/ESSA-Evidence-based-research-report.pdf/.[13]
Cassady, J.C., and Smith, L.L. (2003, December). The Impact of a Reading-Focused Integrated Learning System on Phonological Awareness in Kindergarten. Journal of Literacy Research, 35(4), pp.947-64.[14]
Walberg, H.J. (2001) Final Evaluation of the Reading Initiative. Report to the J. A. & Kathryn Albertson Foundation. Retrieved from researchgate.net: https://www.researchgate.net/profile/Herbert_Walberg/publication/252468203_Final_Evaluation_of_the_Reading_Initiative/links/542011d60cf241a65a1afdf7.pdf.[15]
McLaughlan, T. (2012, November 1). Why It's Hard to Grow. Retrieved from thenonprofittimes.com http://www.thenonprofittimes.com/news-articles/why-it-s-hard-to-grow/.[16]