Understanding the science of how children learn to read is a necessary component for creating well-rounded classroom instruction. Cognitive psychologists, neuroscientists, and education experts have studied literacy development for decades, creating a wealth of data for educators. One of the most well-known, concise, and grounded literacy models is the Simple View of Reading, a framework that divides core reading proficiencies into two major categories.
Read on to learn more about the Simple View of Reading and how it can inform your classroom instruction—along with ten free activities to boost fundamental literacy skills for your students.
For more in-depth information from the experts on the science behind how children learn to read, download our Science of Reading webinar series.
What is the Simple View of Reading?
The Simple View, developed by Philip B. Gough and William E. Tunmer in the 1980s, identifies two key areas of proficiency for literacy development: word recognition and language comprehension.[1] When these two factors come together, successful reading comprehension is the result.[2]
Word recognition skills allow students to identify words, first through the decoding process and later automatically. Mastery of word recognition is required for automatic, fluent reading. A student's language comprehension represents their ability to understand spoken language. This is largely dependent on the student's breadth and depth of both vocabulary and background knowledge. When brought together, strong word recognition and language comprehension leads to proficient reading comprehension.


The Simple View of Reading is notable because it recognizes that word recognition and language comprehension work together and not in isolation, as previously thought. For decades researchers debated this point during the so-called "Reading Wars"" as they sought to determine where instructional effort should be focused.[3] Today, educators understand that automatic and strategic reading are equally crucial and that explicit instruction is required for the development of both word recognition and language comprehension abilities.
Simple View of Reading vs. Scarborough's Reading Rope
Scarborough's Reading Rope is another literacy acquisition model that identifies the skills necessary for learning how to read. Developed by Hollis Scarborough in 2001, it extends the Simple View by identifying subskills in both language comprehension and word recognition.
Language comprehension includes the following subskills:
Background knowledge
Vocabulary knowledge
Verbal reasoning
Literacy knowledge
Word recognition also features this set of subskills:
Decoding and spelling
Sight recognition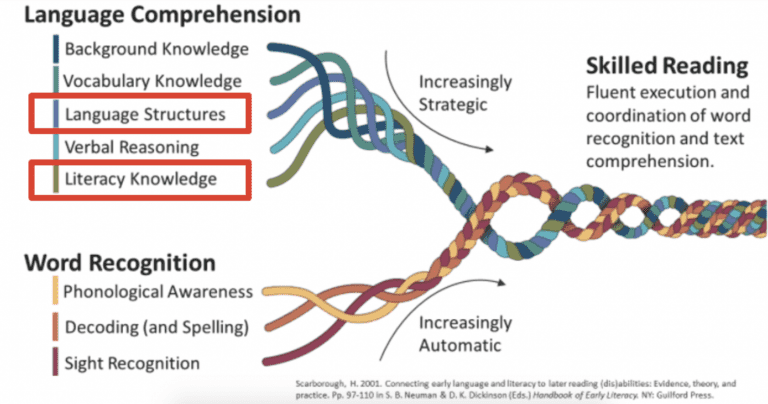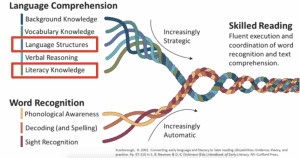 These two models work in tandem to improve your reading instruction. Think of the Simple View of Reading as an introductory literacy model. It is a helpful tool to identify what broader aspects your classroom's reading and writing curriculum should focus on. Then you can use Scarborough's Reading Rope model to pinpoint specific strategies for teaching students to read and for tracking their progress more effectively.
6 Decoding Activities for Building Word Identification Skills
1. Use these capital letter and lowercase letter cards to help beginning readers build letter recognition skills.
2. This activity Where's the Sound? (Spanish: Donde esta el sonido?) can be used to help students identify the placement of sounds in words.
3. Singing this Tongue Twister ABCs song together is an engaging way to teach letter sounds.
4. Try these word pattern cards (Spanish: Tarjetas de patrón de palabras) to teach students to decode words with common patterns.
5. Put together this foldable book Opposites (Spanish: Opuestos) with your class to teach early elementary students print awareness skills.
6. Watch this reading fluency model video as a class, then have your students watch it again and see if they can follow along with the narrator.
4 Activities for Building Language Comprehension Skills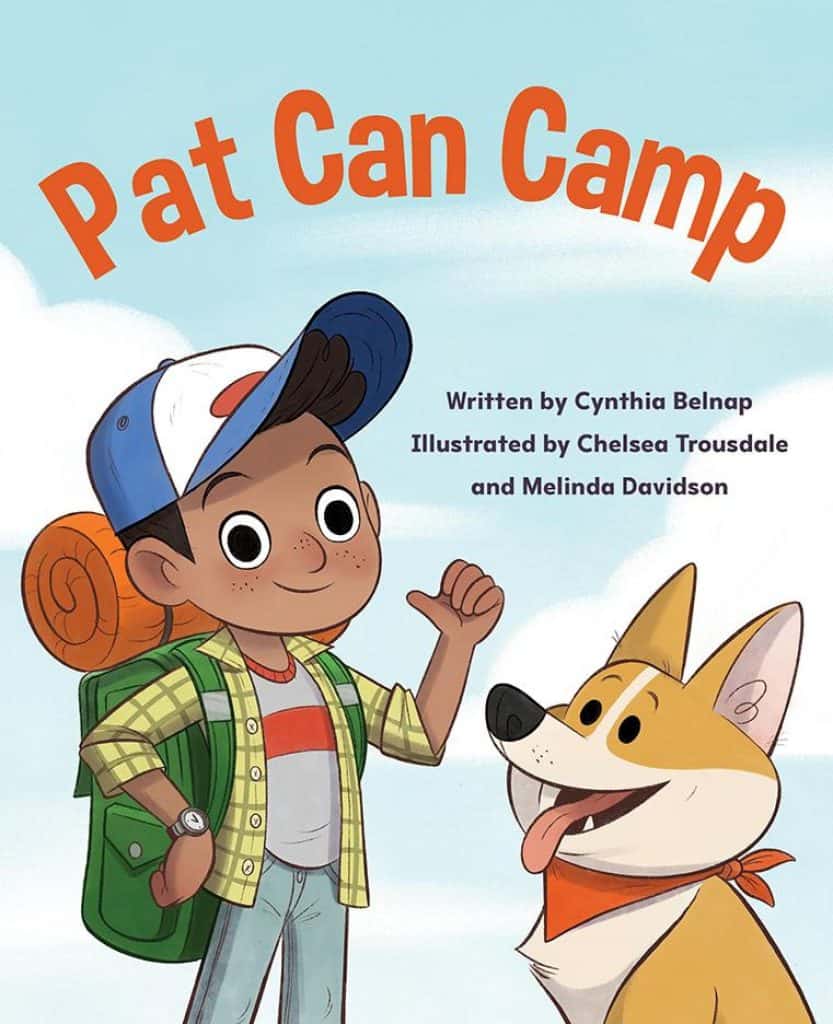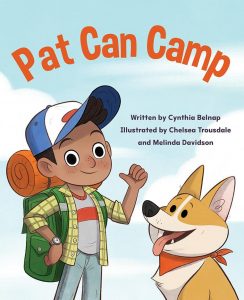 1. Encourage your students to read Pat Can Camp (Spanish: Pat puede acampar) to practice independent reading and learn new vocabulary words.
2. Beginning writers can use this name writing practice page (Spanish: Escritura de nombre).
3. This activity on sentence starters (Spanish: ​​Inicio de oraciones) is perfect for teaching elementary students how to share their ideas through writing.
4. For students who are ready to try chapter books, print and share Violeta (available in Spanish here), an early reader story about a shy student who discovers the worth of sharing her voice.
Sources:
1. Christensen, J. "The Science of Reading: From Research to Instruction." Waterford.org, April 2021. Waterford.org/webinars
2. Farrell, L., Hunter, M., Davidson, M., and Osenga, T. "The Simple View of Reading." Reading Rockets. May 30, 2022. https://www.readingrockets.org/article/simple-view-reading.
3. Castles, A., Rastle, K., and Nation, K. "Ending the reading wars: Reading acquisition from novice to expert." Psychological Science in the Public Interest, 2018, vol. 19, 5–51. https://journals.sagepub.com/doi/full/10.1177/1529100618772271