Want More Science of Reading?
Check out Waterford's Science of Reading series. Discover how the brain learns to read and get tips for effective, researched-based classroom instruction from Director of Curriculum Julie Christensen.
In this article, we will examine the building blocks of reading comprehension. Then, you'll learn several practical and research-based strategies to help your students build reading comprehension skills. Plus, get four free easy reader chapter books available in English and Spanish!
What Is Reading Comprehension?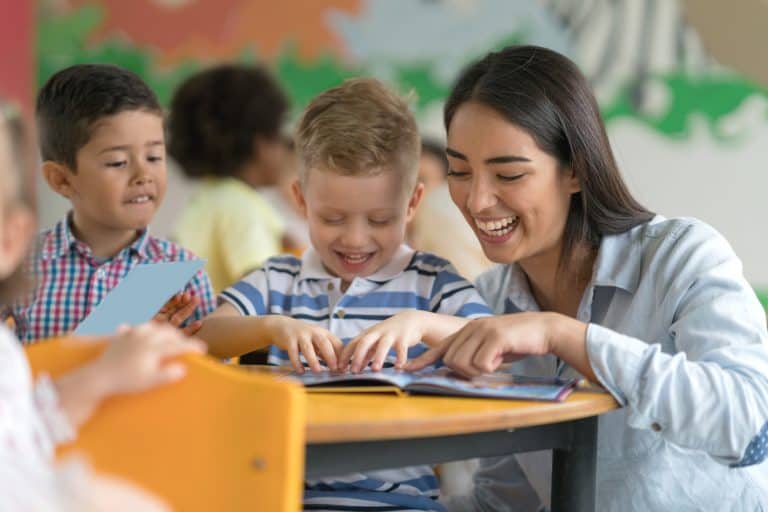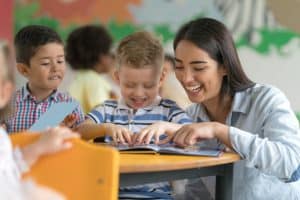 Reading comprehension refers to the ability to understand and interpret what you read.[1] With strong reading comprehension, reading becomes a lifelong tool for learning. The development of this skill is closely linked with other instructional strands for literacy.For example, phonological awareness skills and phonics skills support students' ability to decode words and to eventually recognize a large bank of words with automaticity. This makes reading fluency possible.
In turn, reading fluently means readers need less cognitive bandwidth for word identification. That cognitive energy can instead be used to focus on meaning. Although fluency makes strong reading comprehension possible, it does not ensure that students will understand what they read.
The Role of Speaking and Listening in Reading Comprehension
Early oral language development plays a significant role in a student's reading comprehension in subsequent years. Children who are engaged in frequent, rich conversations early in their language development build large vocabulary banks. Thus, they are at an advantage when learning to read over those who do not hear as many words during the early years of life.[5]
This difference in vocabulary between young children who do and do not experience language-rich environments is often referred to as the word gap.[2] Because the breadth and depth of a child's vocabulary can be an indicator of their understanding of larger ideas and information, the word gap also represents a knowledge gap. The early years are vital to a child's long-term achievement in reading, so teaching vocabulary and content knowledge in preschool and in the elementary grades is essential.
In particular, reading comprehension is strongly linked to listening comprehension skills. Students cannot read and understand a particular passage if they aren't able to hear and understand that same passage when it is read aloud to them. As beginning readers, students typically work with texts that use simple language. At this early stage, if students can identify the words with automaticity, they can probably understand the meaning of the words. But the language in texts becomes more complex as students move through the grade levels. This is why, according to Waterford Director of Curriculum Julie Christensen, listening comprehension and reading comprehension are even more closely correlated in upper elementary grades than they are for younger students.[2]
How to Boost Your Students' Reading Comprehension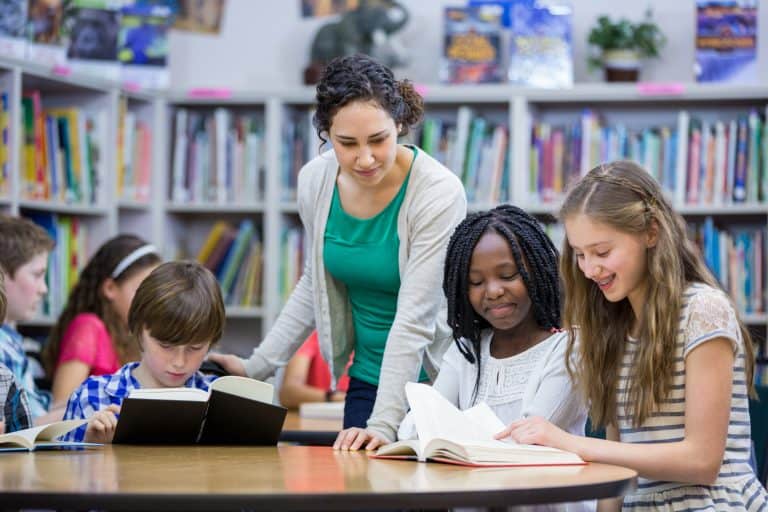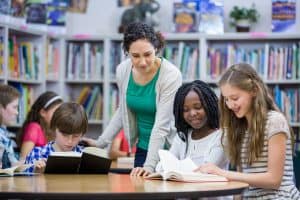 To build better reading comprehension, build content knowledge. They go hand in hand. Students with relevant content knowledge can make the inferences they need to fully comprehend the text, an ability which other key literacy skills like phonics and decoding cannot offer them.[8]
For that reason, it is crucial to include content learning as a part of teaching students to read—particularly in core curriculum areas like science, math, social studies, and art.[2]
Engage your students in rich conversations about new ideas, and teach key vocabulary words that will boost their understanding of the topic at hand. Whenever possible, expose students to both narrative and informational texts related to the areas of study in your classroom.
Because reading comprehension is supported by reading fluency, it can also be helpful to have students read aloud frequently. This makes it possible for you to help students maintain understanding by guiding them as they work to identify challenging words. When reading aloud, students can process information through both visual and auditory pathways. Plus, with your support, reading aloud encourages students to go slower and process the meaning behind what they are reading.[3]
It is also helpful to teach students to use comprehension strategies, like how to ask questions about a text, make predictions, summarize, interpret text features, and analyze text structure. [6,7] But, as educational researcher David A. Kilpatrick writes in his book Essentials of Assessing, Preventing, and Overcoming Reading Difficulties, comprehension strategies cannot be a substitute for vocabulary knowledge and content knowledge.[7] General comprehension strategies can only complement these more essential building blocks.
4 Free Downloadable Chapter Books for Elementary Students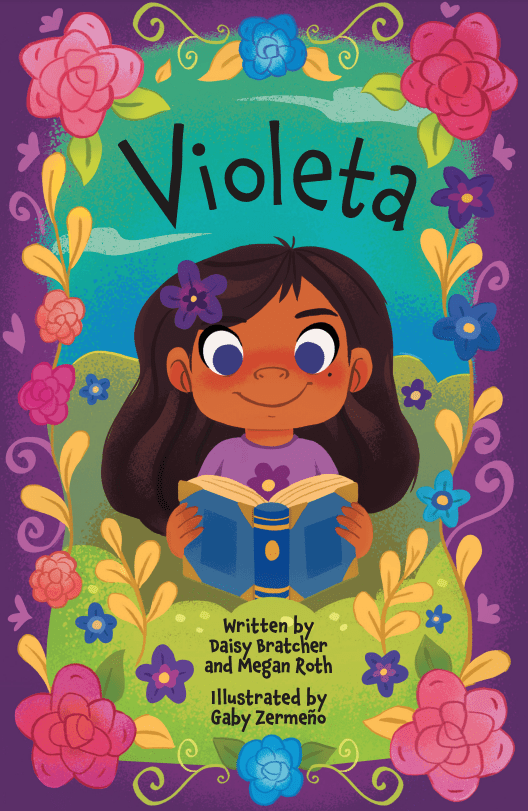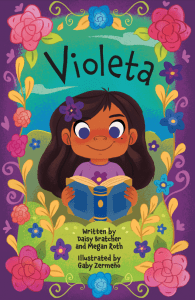 Reading aloud is an excellent way to build your students' listening comprehension and reading fluency, both of which support the development of strong reading comprehension. These free easy reader books from Waterford.org can help your students make the transition from picture books to chapter books. The books are written to be accessible to K–2 students and feature relatable topics for young readers.
Each chapter book is available in English and Spanish, and they're easy to download, print, or share with students and families.
1. Violeta (Spanish: Violeta): Violeta likes to read, but sometimes she feels a little shy. With the help of her family and her love of books, can she gain newfound confidence?
2. A Place for Shad (Spanish: Un Lugar para Shad) When his dog Gus goes missing, Shad does not know what to do. Can Shad's friends and family help him find Gus?
3. Making the Team (Spanish: Elegido al Equipo): When a lion costume goes missing, Shad and his friends are on the case. Can their mystery-solving team—the Eureka Kids—locate the costume in time for the Lunar New Year festival?
4. The Case of the Missing Jewel (Spanish: El Caso de la Joya Perdida): In this easy reader book, the Eureka Kids investigate the disappearance of a jewel from an exhibit. Who took the missing jewel, and why? Find out the surprising answer to this mystery.
Sources:
1. Christensen, J., Persch, K., & Esser, L. Phonics: Breaking the Reading Code. Video from Waterford.org. Nov. 2021
2. Christensen, J. The Science of Reading: From Research to Instruction. Waterford.org, April 2021.
3. Scholastic Parents Staff. 6 Strategies to Improve Reading Comprehension. January 21, 2022. https://www.scholastic.com/parents/books-and-reading/reading-resources/developing-reading-skills/improve-reading-comprehension.html
4. Cervetti, G.N., Pearon, P.D., Palincsar, A.S., Afflerbach, P., Kendeou, P., Biancaroa, J.H., Fitzgerald, M.S., and Berman, A.I. How the Reading for Understanding Initiative's Research Complicates the Simple View of Reading Invoked in the Science of Reading. Reading Research Quarterly, September 2020, 55(1), pp. 161-172
5. Rapaport, A. Closing the Vocabulary Gap. Language Magazine. https://www.languagemagazine.com/closing-the-vocabulary-gap/
6. Castle, A., Rastle, K., and Nation, K. Psychological Science in the Public Interest. 2018. 18,1. https://journals.sagepub.com/doi/10.1177/1529100618772271
7.Kilpatrick, D.A. Essentials of Assessing, Preventing, and Overcoming Reading Difficulties. September 2015. John Wiley & Sons
8. Cabell, S.Q., and Hwang, H. Building Content Knowledge to Boost Comprehension in the Primary Grades. Reading Research Quarterly, September 2020, 55(1), pp. 99-107.