Sometimes it can feel like pulling teeth trying to teach reluctant readers to develop their literacy skills. The key to teaching these children is, as with many academic subjects, to inspire a love of learning and get their families involved in their literacy development.
Read on to discover strategies for engaging your classroom's reluctant readers and getting them excited about stories—along with seven book recommendations to help you diversify your classroom library options!
How to Motivate Reluctant Readers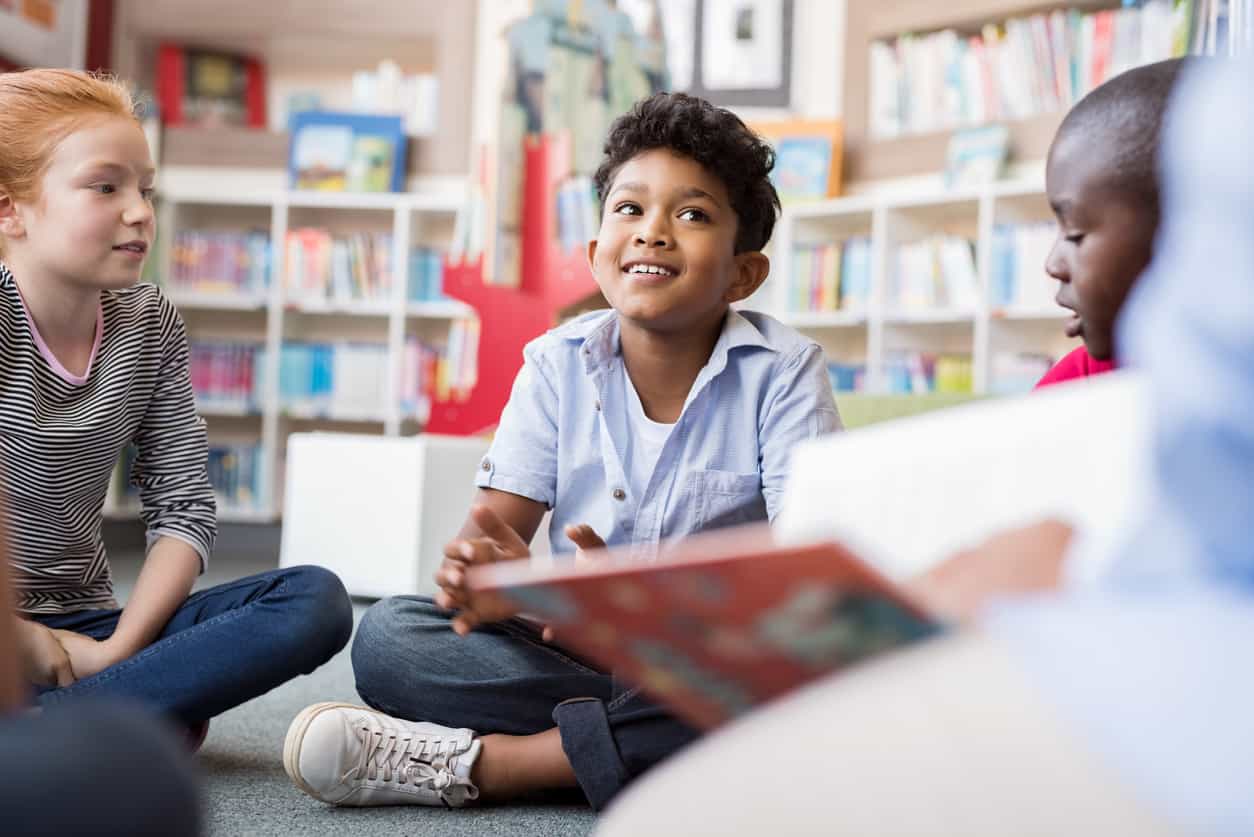 With the right strategies, motivating reluctant readers can become much easier. Here are four tips that will help students read not just because they have to but also because they enjoy it.
Find Books About a Student's Interests
According to Jeff Kinney—author of the Diary of a Wimpy Kid series, which is a popular recommendation for reluctant readers—the best way to motivate children to read is to find books about their personal interests.[1] If your student loves dogs, for example, they may enjoy books that are told from a dog's perspective or share tons of animal facts.
Introduce Students to "Hi-Lo" Books and Graphic Novels
Sometimes students are reluctant readers because they have difficulty developing the same literacy skills as their peers. As you work with them to improve their literacy skills, you can suggest books that match where their skills are now or have helpful illustrations.
"Hi-lo" books are specifically written with high engagement but low readability (thus the name "hi-lo"). l. These books can be especially useful for encouraging your struggling readers to practice reading by giving them a book they can successfully read and enjoy.
In an article with Resilient Educator, Virginia Commonwealth University professor Kara Wyman suggests educators check out the following hi-lo authors:[2]
Jerry Spinelli
Sandra Cisneros
Megan McDonald
Because graphic novels are engaging and fast-paced while still introducing new vocabulary words, reluctant readers may have fun practicing their literacy skills with them.[3]
Talk to Your School Librarian
Because school librarians are up-to-date on publishing trends and specialize in children's literacy, they can be a great resource for engaging reluctant readers.[4] Set up a meeting with your school librarian to discuss your student's struggles and brainstorm books or strategies that might help. Many will be happy to help and chat books!
Get Families Engaged
By reading aloud together at home, families can turn reading into a fun and meaningful bonding experience.[5] Plus, studies suggest that reading together teaches children how to read and builds their vocabulary even more than talking does.[6] Encourage families to read together and use local libraries as a resource for free books.
7 Classroom Book Recommendations for Reluctant Readers
Often, introducing a reluctant reader to engaging and fun books is the first step in making them an avid reader and helping them improve their literacy skills. These seven book recommendations, in addition to the authors mentioned above, are perfect for encouraging children who dislike reading. It all starts with a love of relatable characters and compelling stories.
1. The First Rule of Punk By Celia C. Pérez
Twelve-year-old punk rock lover Malú is nervous about her first day at a new school. When she has a bad run-in with the most popular girl in school and breaks the school dress code, she creates a rag-tag punk rock band with new friends who also feel left out. But after the school administration tries to shut down her band, she must stand up for her right to express herself.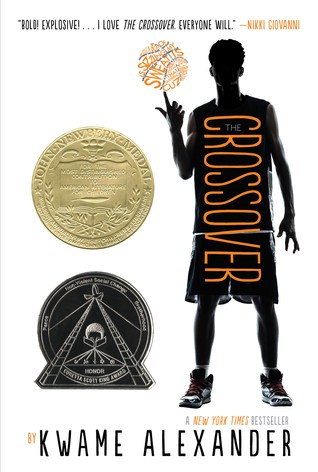 2. Dragons in a Bag by Zetta Elliot
When Jason's grumpy old neighbor reveals that she is a witch, she asks him to guard a bag of baby dragons and deliver them to a magical realm. As he does, he must follow two rules: don't let them out of the bag, and don't give them any sweets. Surely nothing will happen, though, if he bends the rules a little… right?
3. The Giver by Lois Lowry
The world Jonas lives in seems utopian, without pain or sadness but also no joy or meaning. When he becomes the apprentice of the Giver—a person who is entrusted to hold all of their society's memories and secrets—he discovers the horrors hidden beneath the surface of his community.
4. The Crossover by Kwame Alexander
For reluctant readers who love sports, this chapter book is a great recommendation. Twin brothers Josh and JB are talented basketball players, and in this novel told in verse, they learn important truths about brotherhood and growing up without growing apart.
5. The Magic Tree House: Dinosaurs Before Dark by Mary Pope Osborne
Jack and Annie can go anywhere—and anywhen—with the help of a magical treehouse. In their first book, they accidentally travel to the prehistoric era and must find their way back home to avoid becoming dinosaur food. Many of the Magic Tree House books also have nonfiction companion novels with fun facts about the time periods Jack and Annie visit.
6. Stargazing by Jen Wang
Even though Moon and Christine are very different, they're inseparable friends. When Moon is hospitalized following a seizure, Christine struggles to cope with worries about the future.
7. Big Nate: In a Class by Himself by Lincoln Peirce
This book is a "hi-lo" read about a middle schooler named Nate with a knack for getting into trouble. It features fun illustrations that follow Nate's mischievous adventures at school.
Sources:
McMahon, R. Wimpy Kid Author's 6 Tips to Hook Reluctant Readers. Common Sense Media. https://www.commonsensemedia.org/blog/wimpy-kid-authors-6-tips-to-hook-reluctant-readers
Wyman, K. 6 Effective Strategies to Motivate Reluctant Readers. Resilient Educator. https://resilienteducator.com/classroom-resources/how-to-motivate-reluctant-readers/.
Scholastic Parents Staff. 3 Ways Graphic Novels Benefit Reading Skills. Scholastic. October 12, 2020. https://www.scholastic.com/parents/books-and-reading/raise-a-reader-blog/3-reasons-graphic-novels-can-be-great-young-readers.html.
Leslie, C. 6 ways to encourage reluctant readers. Scottish Book Trust. September 12, 2021. https://www.scottishbooktrust.com/articles/6-ways-to-encourage-reluctant-readers
Australian Government: Learning Potential. Reluctant readers – how to help. https://www.learningpotential.gov.au/articles/reluctant-readers-how-to-help.
Frey, S. Study says reading aloud to children, more than talking, builds literacy. EdSource. July 8, 2015. https://edsource.org/2015/study-says-reading-aloud-to-children-more-than-talking-builds-literacy/82045.