Holidays, religious celebrations, and cultural festivities all come into play for students and teachers during the early winter months at school. December may be the most memorable and fun time of year for many students—with plenty of seasonal activities, holidays, and classroom parties during the days before winter break.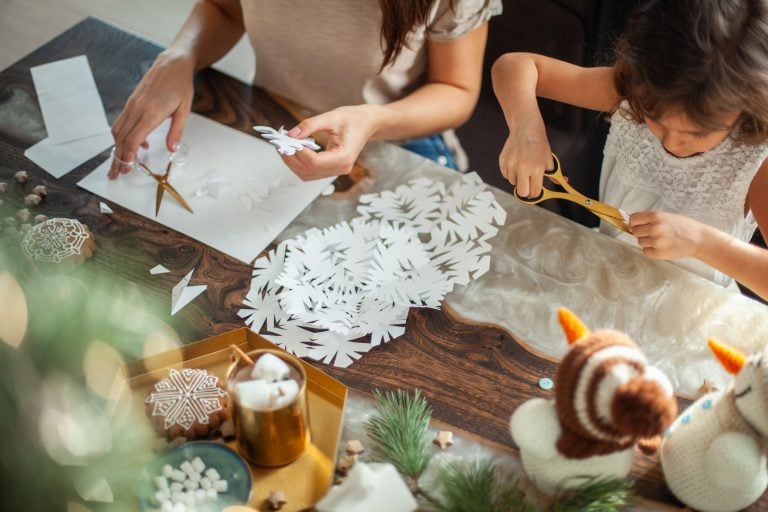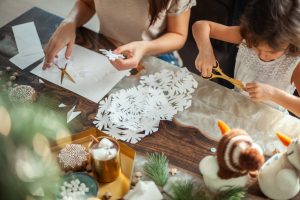 In the midst of all the activities, it can be easy to only focus on Christmas traditions. Even the most well-meaning teachers can show implicit bias when it comes to holiday events. Yet not every student celebrates Christmas. Some may celebrate holidays connected to their own cultural or faith backgrounds, and some may not celebrate any winter holidays.
We must remember that each student's religious expression is fully protected by the First Amendment of the US Constitution, and when it comes to religious holidays, the US Department of Education instructs: "Although public schools may teach about religious holidays, including their religious aspects, and may celebrate the secular aspects of holidays, schools may not observe holidays as religious events or promote such observance by students."[1]
Educators can still help students celebrate the holiday season in a way that is inclusive for all of them. By acknowledging the diversity in your students' experiences, you can also celebrate the special things your students love about this season.
Tips for planning inclusive holiday activities
Look for themes common to most holidays—things like sharing and togetherness, or the way lights are used for holidays like Hanukkah, Christmas, Kwanzaa, Diwali, and more—and emphasize these shared elements.[2]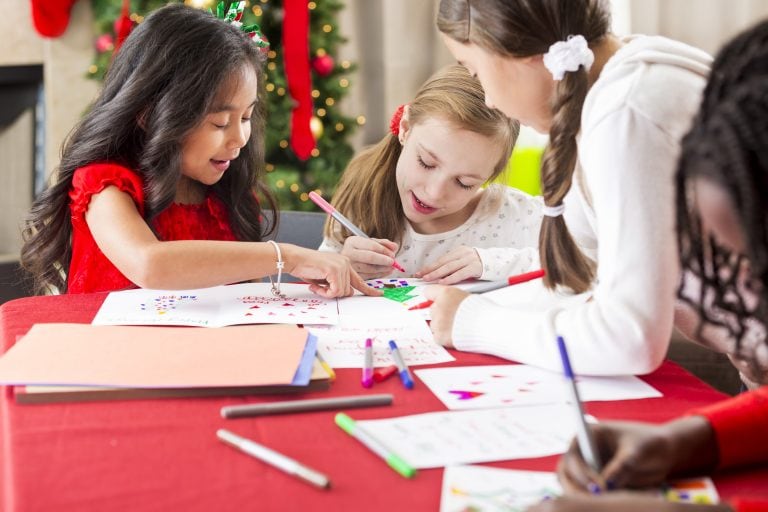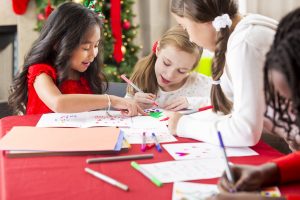 Creating an inclusive classroom is important for so many reasons, including fostering a sense of belonging in the school community. Honoring diverse holidays promotes equity in education for all. Exposing students to different cultures will also help them be comfortable with people from around the world.[3]
Rather than having students explain their traditions to the class, consider providing books and other media about holidays so your students can learn about a variety of celebrations. While it may seem helpful to ask children about their family's religious or cultural celebrations, the Anti-Defamation League points out that this can cause children to feel singled out or alienated.[3]
Sharing what we have and caring for others is a common theme during the holidays. Some classrooms hold food and supply drives for the community during this season. Consider the feelings of families in your school in case they may be unable to donate and have more than one way for everyone to participate.
Here are five more activities that promote inclusive holiday celebrations:
1. If the weather allows, go outside and have fun playing in the snow. Or, stay indoors and cut out paper snowflakes.
2. Try this fun snow globe writing prompt activity and let your students' creativity flurry!
3. Use props and a variety of holiday decorations from different traditions to make a selfie-friendly photo booth for your students to remember the day. A family volunteer can also act as the photographer.
4. Include books in your classroom library that feature different winter holiday celebrations from around the world.
5. Ask students to write about this prompt: "If you could give a gift to everyone in the world, what would it be?"
With activities like these, all of your students can enjoy the warmth of the holiday season together, however they celebrate it.
Sources:
U.S. Department of Education. "Guidance on Constitutionally Protected Prayer and Religious Expression in Public Elementary and Secondary Schools." January 2020. https://www2.ed.gov/policy/gen/guid/religionandschools/prayer_guidance.html
Anti Defamation League. "How Can I Plan Inclusive Holiday Celebrations?" https://www.adl.org/education/resources/tools-and-strategies/question-corner/plan-inclusive-holiday-celebrations
Teacher.org. "How to Teach Students About Holidays & History." https://www.teacher.org/resource/teaching-holidays/