Knowing a book's recommended grade level can help you find books that best fit children where they are in their literacy development.
Not all children in a classroom will read at the same level. But suggested grade levels can help you find books that will strengthen specific reading skills. Then, you can assign books that fit individual or group needs.
Teachers can use this recommended reading list of children's books organized by age to choose books for read-alouds or to stock your classroom library. Families can also use this list to choose library books for your children based on their grade level.
Books for Preschoolers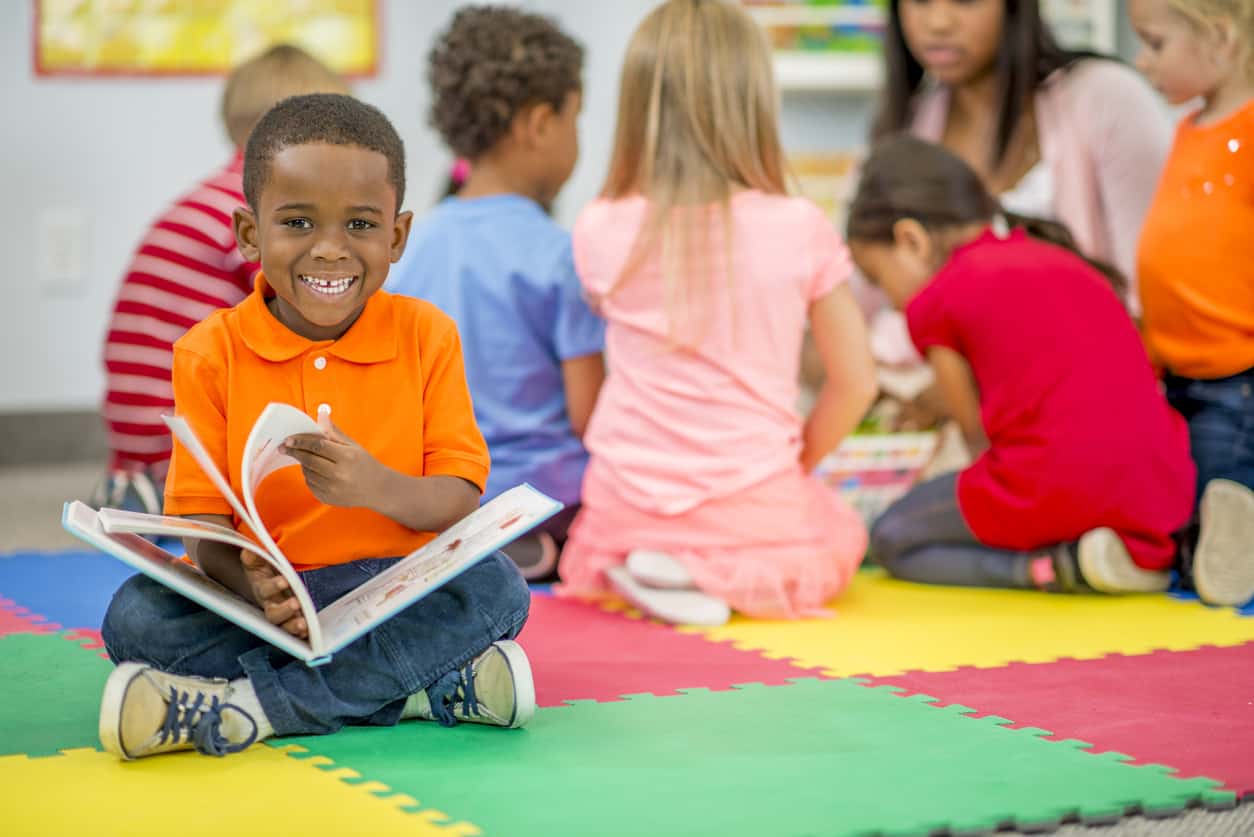 The Snowy Day by Ezra Jack Keats
When Peter wakes up to a snow day, he explores the winter wonderland outdoors. This award-winning wordless picture book is an excellent way to introduce children to holding and understanding the purpose of print books, which is essential for learning to read.
The Three Wishes, a folktale retold by Madge Tovey
When a woodcutter attempts to fell an enormous tree, a tiny magical man promises him three wishes if he leaves the tree alone. But as he and his wife try to use the wishes to change their lives, they learn that they should be more careful with their words.
Chicka Chicka Boom Boom by Bill Martin Jr. and John Archambault
All of the letters in the alphabet want to climb up a coconut tree. But is there enough room for all of them? You can teach children phonological awareness by using rhythm in this picture book to learn the alphabet.
Books for Kindergarteners
Bugs for Sale by Dusten MacDonald
Ben's bug collection is for sale! Can his little sister save up enough money to buy it? While reading along with children, help them practice counting the coins at the bottom of each page.
We All Play by Julie Flett
Everybody loves to play! Follow these children and animals as they play outside together in this bilingual children's book written in English and Cree.
I Want My Hat Back by Jon Klassen
Bear's hat has gone missing! But where could it be? Come with Bear as he asks animals for his hat using simple, repetitive phrases and a silly storyline.
Books for 1st Graders
Frog and Toad are Friends by Arnold Lobel
Frog and Toad are inseparable best friends. Wherever one is, the other is sure to be nearby! In this early reader story collection, they celebrate spring, find a missing button, and go swimming.
I Want to Be a Scientist Like George Washington Carver by Vickie Ahlstrom
George Washington Carver was a scientist and inventor who revolutionized the way farmers grow food. Learn all about his childhood and life accomplishments in this biographical picture book.
Alexander and the Terrible, Horrible, No Good, Very Bad Day by Judith Viorst
Alexander is having quite possibly the worst day of his entire life. Follow Alexander as he grumbles through each misadventure and convinces himself that he should move to Australia to escape it all. Can his mother help him turn it around and reassure him that everyone has terrible days?
Books for 2nd Graders
The Magic Treehouse: Dinosaurs Before Dark by Mary Pope Osborne
Jack and Annie can travel through time and space with the help of a magical treehouse and a mysterious wizard named Merlin. In their first book, they accidentally travel to the prehistoric era and must find a way to get back home.
Meet Yasmin! by Saadia Faruqi
Yasmin is a second-grader who is confident and eager to face whatever life throws at her. Together with her family, she has everyday adventures and learns all about her Pakistani-American heritage.
George and Jack by Elisa Black
George doesn't understand why his puppy Jack won't do as he is told—until George's dad explains how animal instincts work and why it can be hard to teach dogs new behaviors.
Books for 3rd Graders
At the Mountain's Base by Traci Sorell
This beautifully-illustrated picture book is based on the real-life stories of the Cherokee women who served in World War II. A family living at the base of a mountain misses a loved one who is serving abroad as a pilot. Through song, they get through the pain of being separated and look forward to when they will be together again.
My Father's Dragon by Ruth Stiles Gannett
Elmer is a young boy with a mission—to save a dragon being held captive at Wild Island. Can he rescue the dragon using the items in his trusty knapsack? Find out in this Newbery Honor children's book.
Miami Jackson Gets It Straight by Patricia and Fredrick McKissack
Third grader Miami can't wait for the school year to end. He's tired of dealing with his school nemesis Destinee Tate, and his best friend String doesn't seem to understand him. In this chapter book, Miami gets through the last few days of class.
Books for 4th Graders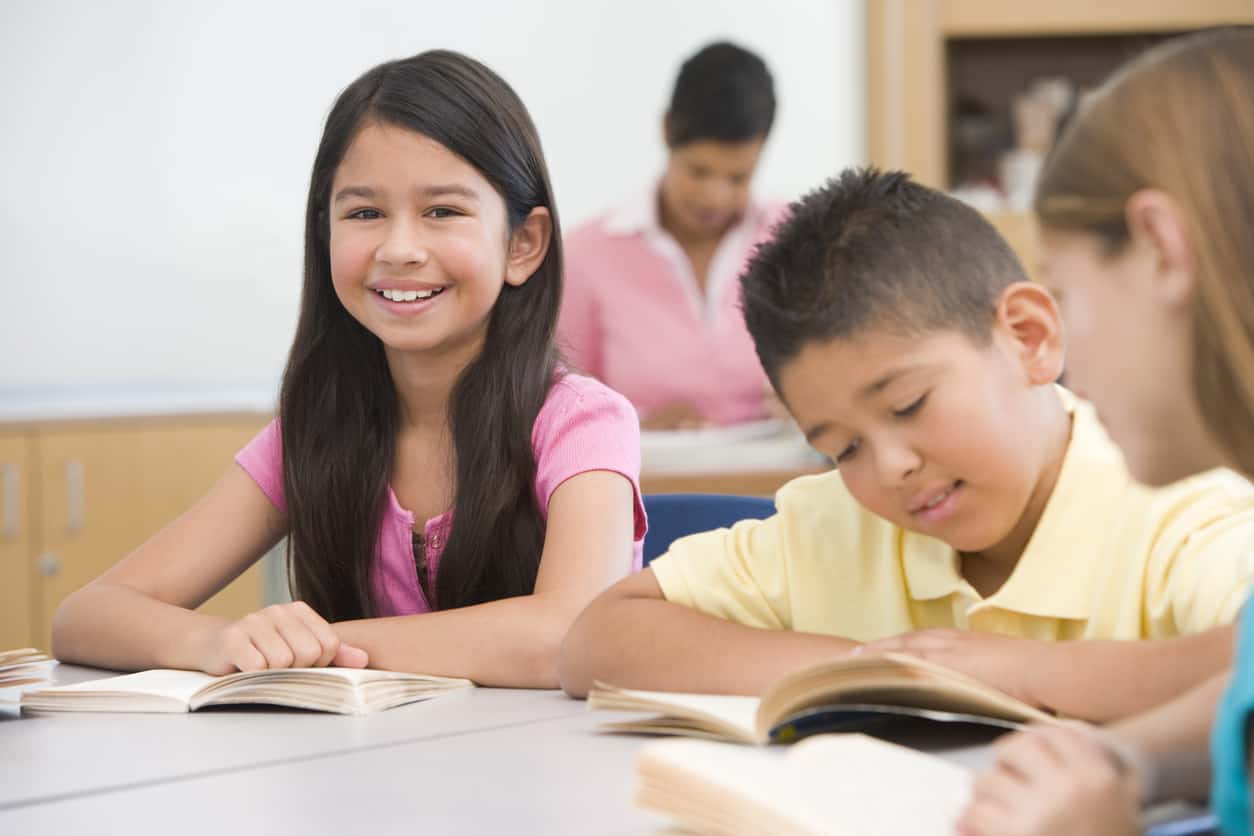 Wonder by R.J. Palacio
August, a 5th grader born with Treacher Collins syndrome, is both nervous and excited for his first day at public school. Told from multiple perspectives, this novel follows August and his classmates as they learn about friendship, compassion, and why it matters to stand up against bullying.
I Can Make This Promise by Christine Day
When Edie's mother was a baby, she was adopted by a white couple. Edie knows she has Native American heritage, but her parents discourage her from exploring her cultural identity. But when she finds a box of photographs showing a woman who looks a lot like Edie, she embarks on a journey to uncover who this woman is and why her mom and dad hid the photographs.
The Turtle of Oman by Naomi Shihab Nye
When Aref and his family decide to move to the United States, he is afraid to leave his home. Oman is the only place he had ever lived, and he does not want to leave his memories and extended family behind . But when he shares an unforgettable day with his grandfather, he realizes he is never far from the ones he loves.
Books for 5th Graders
Waiting for Normal by Leslie Connor
Addie's home life is turbulent and troubled because of her mother's mood swings caused by bipolar disorder. In this novel, Addie seeks help from trusted adults when her mother's mental health worsens.
Holes by Louis Sachar
Stanley Yelnats comes from a family that's supposedly cursed. Maybe that's why his bad luck leads him to juvenile detention center Camp Green Lake in the desert for a theft he never committed. But there are secrets behind the purpose of Camp Green Lake, secrets that have been mostly hidden for hundreds of years, and Stanley is determined to uncover them.
Inside Out and Back Again by Thanhha Lai
Following the Fall of Saigon in 1975, Hà and her family flee Vietnam and become refugees in the United States. In this novel written in verse, Hà mourns the friends and traditions she left behind while adjusting to her new life.
Books for 6th Graders
One Crazy Summer by Rita Williams-Garcia
Over the summer of 1968, 11-year-old Delphine and her sisters are sent to live with their absent mother Cecile. Together, they search for the reasons that Cecile abandoned them years ago in this Newbery Honor book.
Heat by Mike Lupica
After Michael and his brother Carlos are orphaned and the two struggle to fend for themselves, they both worry every day that Social Services will take custody of Michael. But Michael's passion for baseball leads him to make a seemingly impossible goal: pitch at the Little League World Series. Through his dedication and courage, Michael reaches greater achievements than he could have imagined.
Hatchet by Gary Paulsen
Brian Robison takes a plane trip to visit his father following his parents' divorce. But when the single-engine plane crashes and Brian is the only survivor, he must fight to survive 54 days in the wilderness with only the clothes on his back and a hatchet.
Books for 7th Graders
Marcelo in the Real World by Francisco X. Stork
Marcelo was born with autism, and he sometimes sees the world in ways that are different than those around him. Over the summer, he works at his father's law firm and meets Jasmine—a girl his age who becomes a close friend. When they come across a shocking photo that brings the story of a former client to light, they unravel a mystery that gives a voice to a silenced injustice.
The Giver by Lois Lowry
Twelve-year-old Jonas lives in a seemingly utopian society where nobody feels pain, sorrow, or any strong feeling. When he becomes the apprentice of the Giver—a person who is entrusted to hold all of their society's memories and secrets—he discovers that the world he lives in is stripped of all meaning.
Other Words for Home by Jasmine Warga
When Syrian refugee Jude and her mother are sent to live with relatives in Cincinnati, she misses her father and brother deeply. But in her new city, she discovers that anywhere can be home if you're surrounded by people who love you.
Books for 8th Graders

When I Was the Greatest by Jason Reynolds
Ali's life revolves around school, boxing, and trying to stay out of trouble. But his best friend Noodles seems to have a knack for getting into dangerous situations. When Noodles and his brother find themselves entangled in an unforgiving circumstance, Ali does everything he can to get them out of it.
Monsoon Summer by Mitali Perkins
Jasmine is angry with her mother for making her volunteer at the Indian orphanage where she was born. But when she meets Damita, a girl her age who cooks for the orphanage, she realizes it's more important to help others in ways that she can than to stick to what is comfortable.
Girl in Translation by Jean Kwok
After immigrating to the United States, Kimberly Chang works in a sweatshop to make ends meet. Between this and the challenges of learning a new language, she feels alienated from her high school peers. As she grows closer to her classmates and other workers, she must learn to straddle the divides between the different worlds and cultures she inhabits.
5 More Resources for Finding Children's Book Recommendations
Looking for more book recommendations organized by age group? Check out these resources that are written and maintained by educational experts: