Parents, we know getting kids to read over the summer can be a struggle. And with many libraries closed through the quarantine, you may not be able to access story times or other fun reading events for children.
Still, it's so important to keep your child reading to prevent them from losing important reading skills over the summer. According to Scholastic, children who read just six books during the summer are less likely to have lost reading skills when they return to school. This means that if your children can make a little bit of time for books each day, they'll be much more prepared to start the next school year strong and ready to learn.
To help make reading exciting for your little ones, we've put together a summer reading challenges checklist which you can download by clicking on the image below. Not only will they be challenged to read in all sorts of places—like in a pillow fort or outdoors—but they'll also get to explore a ton of different genres, from poetry to fantasy, and many other kinds in between.
We've also made each challenge quarantine-friendly because circumstances for families may be different this year than previous summers. That way, you can safely complete it while social distancing. Additionally, feel free to adapt this checklist to your personal needs. Anything you do get your child reading will be great!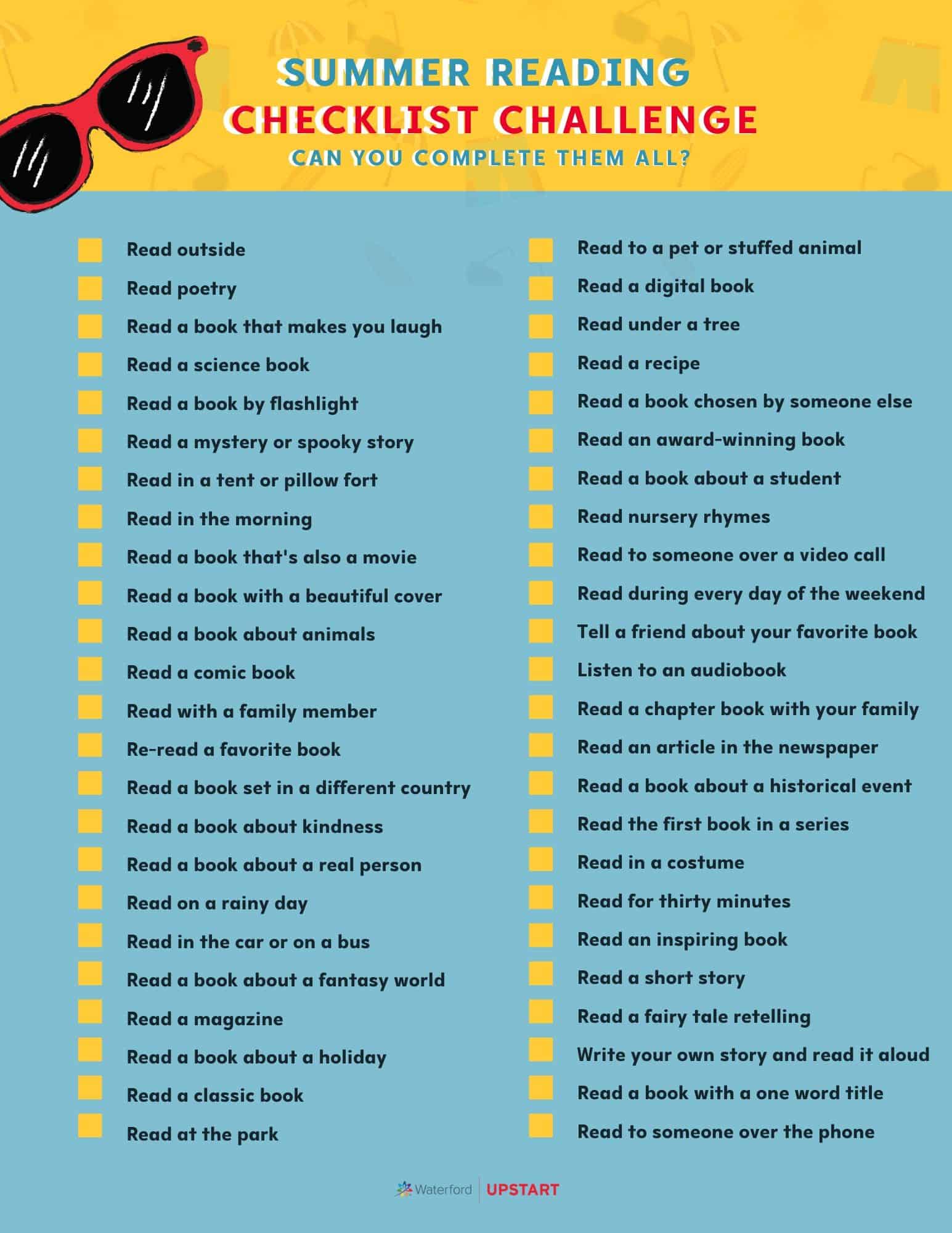 If your child doesn't complete all of the challenges by the end of the summer, that's okay! Every day spent reading and trying something new is a success—and will help them keep their literacy skills sharp. Plus, they can always get a second change and spend next summer reading their way through the challenges again.