While early reading is important to young childhood development, only 48 percent of young children are read to on a daily basis. In an effort to share the importance of reading and help encourage lifelong readers, the National Education Association holds a nationwide event, Read Across America, each year on March 2, Dr. Seuss's birthday.
Now in its 20th year, Read Across America focuses on motivating children, teens, and adults to enjoy a reading day. From schools and libraries to community centers, Read Across America Day gives children a chance to celebrate a love for reading. Resources are available through Seussville.com to help young children and adults everywhere enjoy this annual event. Check it out to see how you can participate in your school or classroom!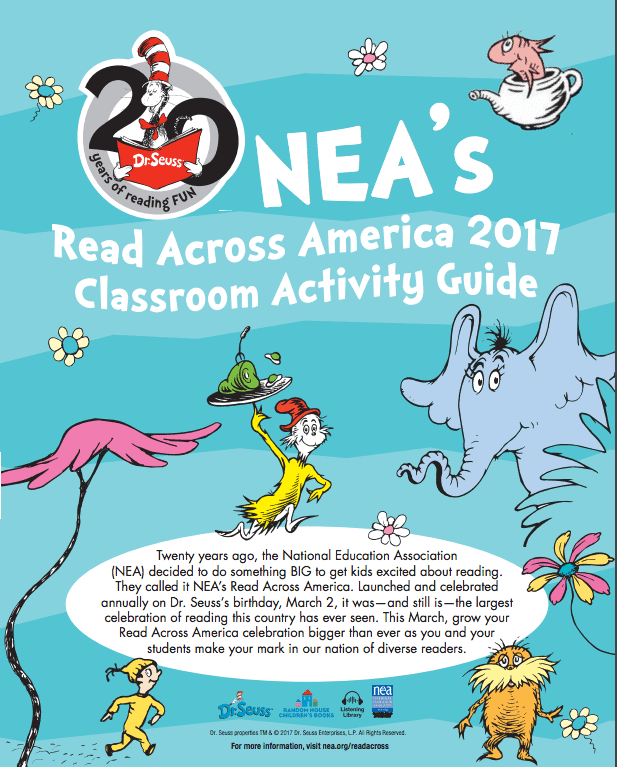 How does reading to a child prepare them for the future?
Reading is one of the most memorable experiences many of us to enjoy with young children. The excitement in their eyes and keen focus on the story you share is a joy to observe. This experience not only builds a stronger bond between a parent, caregiver or mentor and a young child, but it also shapes a child's attitude towards reading and learning. Here are just a few of the ways reading benefits young children:
1. More prepared for academic learning
Reading to a child is considered one of the most important activities to help prepare a child for learning and reading in school. From math and science to art history, all curriculum requires reading and comprehension. Children who develop critical thinking from the stories read to them can have an increased capacity to learn and apply coursework.
A study at the Melbourne Institute of Applied Economic and Social Research recruited 4,000 children between 4 and 11 years old to study the benefits of early reading and academic performance. Children ages 4 to 5 who read three to five times a week had a six-month advantage when compared to other children. Children who were involved in reading six to seven days a week were a year ahead with reading and numeracy skills.
2. Better communication
Not only do young children gain a better grasp of new words and ideas through reading, but as they listen and observe the interaction between characters in a book, they are able to strengthen their own communication skills.
Children have an amazing capacity for language development and reading can add to this as young children hear and emulate the enunciation of words and basic sounds being shared by the reader. Young children also gain a greater ability to express their ideas and ask questions to learn more about the story. Children's interaction and experiences with reading will improve their ability to know how to express themselves in the future.
3. Develops logical thinking and focus
Children develop an understanding of abstract concepts and recognize good judgment as they listen to different scenarios in a story. They start to connect the scenarios with what goes on in the world around them. As the child approaches different experiences in life, they'll be able to think more logically through a situation by hearing a story that deals with a similar experience. Plus, reading to young children develops greater self-discipline and focus. By concentrating on a story, they can learn how to pay attention to topics being discussed in school.
4. Boosts creativity
We all love to get lost in a good story and think about the possible outcomes. Reading stories to a child can help boost creativity and imagination. Children learn to explore possibilities, draw conclusions, and develop critical thinking skills through stories.
5. It's super fun!
Early reading teaches young children that it can be a blast to read and learn something new. A parent or mentor's example of reading can help instill in young children the same joy for reading. A child who is read to is more likely to choose reading in the future as a fun activity outside of school.