International Literacy Day (ILD) is Sept. 8. What better way to celebrate than by reading some great books with your child?
ILD is an annual event held by the United Nations Educational, Scientific, and Cultural Organization. It's meant to encourage literacy and promote the value of teaching children to read. Literacy is a skill that can transform a child's life by bringing them not only academic success, but lifelong learning and lasting fulfillment.
We've gathered a list of early reader books to help you celebrate. You and your child can find these picture and chapter books at your local library (and some are free on Waterford Mentor) to read together. Depending on your child's reading skills, they may even be able to read it to you!
10 Early Children's Picture Books
If your child is an early elementary or preschool-aged student, these easy-to-read children's books make for great practice reading aloud.
1. Frog and Toad are Friends by Arnold Lobel
Frog and Toad are an inseparable duo. Join them as they celebrate spring, go swimming, and make a lot of memories together.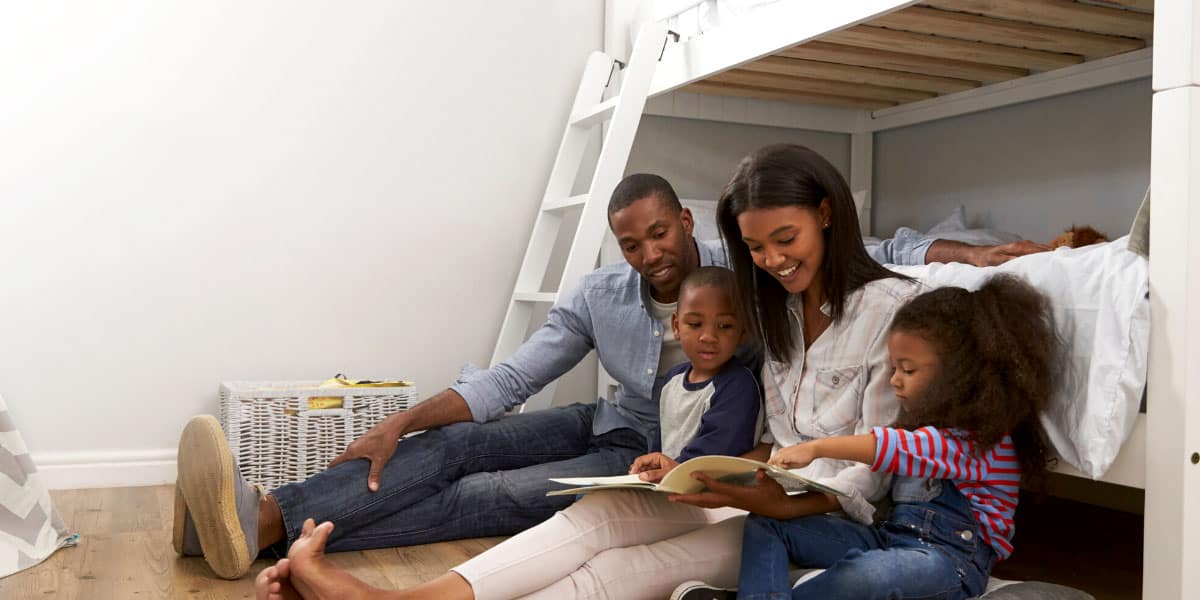 2. That's What I Like: Book About Seasons by Susan Oliver, illustrated by Juliann Luke
There's something to adore about every season! Learn what these children enjoy about spring, summer, winter, and fall.
3. Chicka Chicka Boom Boom by Bill Martin, Jr. and John Archambault, illustrated by Lois Ehlert
Practice the alphabet with a little rhythm and a lot of rhyme. This book pairs vibrant and bold illustration with a catchy way to learn the ABCs.
4. The Many Colors of Harpreet Singh by Supriya Kelkar
Harpreet loves to match colors with days, feelings, and special occasions. But when his family moves away, all of Harpreet's colors fade away. How will he get his colors back?
5. Imagination Shapes by James Wilding, illustrated by Jim Madsen
If your child is learning about different shapes, this book makes for great practice. On a rainy day, one girl makes all kinds of sculptures out of shape blocks.
6. Baby Goes to Market by Atinuke, illustrated y Angela Brooksbank
Baby and his mama love to visit the market in their Nigerian town. But will Mama notice that Baby keeps adding food to her basket?
7. Pat-A-Cake: A Traditional Nursery Rhyme, illustrated by Tom Tolman
Odds are, your child is familiar with the tune of this rhyme. Sing and practice reading along with the accompanying illustrations.
8. I Want My Hat Back by Jon Klassen
Bear's hat has gone missing! But where could it be? Come with Bear as he asks animals for his hat using simple, repetitive phrases and a silly storyline.
9. Frederick by Leo Lionni
Frederick the mouse doesn't want to gather food to get ready for winter like his friends. But when winter comes and Fredrick has no food, will the other mice help Fredrick?
10. The Rice in the Pot Goes Round and Round by Wendy Wan-Long Shang, illustrated by Lorian Tu
This rhyming picture book also can be sung to the tune of a popular nursery rhyme, but with a twist. Read about the story of one family as they gather for dinner and enjoy delicious food in each others' company.
10 Chapter Books for Beginning Readers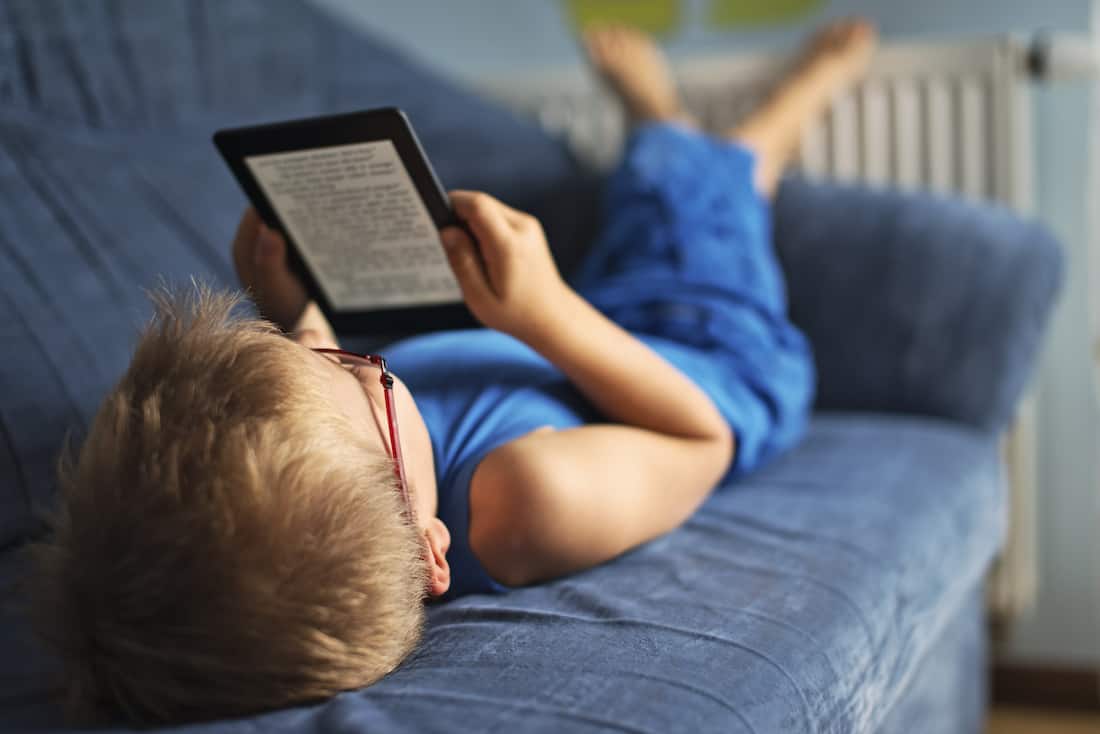 These early chapter and middle grade books are great for older elementary students who are ready to move on to longer books.
11. The Magic Tree House: Dinosaurs Before Dark by Mary Pope Osborne
Jack and Annie can go anywhere—and anywhen—in the world with the help of a magical treehouse. In their first book, they accidentally travel to the prehistoric era.
12. Amber Brown Is Not a Crayon by Paula Danziger
Amber and her classmate Justin are best buddies. But when Justin's family decides to move away, will they be able to save their friendship?
13. Meet Yasmin! by Saadia Faruqi
Yasmin is a second-grader who is ready to face any challenge with boldness and enthusiasm. Together with her family, she has everyday adventures and learns all about her Pakistani-American heritage.
14. My Father's Dragon by Ruth Stiles Gannett
Elmer is a young boy who's determined to save a dragon being held captive at Wild Island. Every time someone tries to get in his way, the items in his trusty knapsack helps him along his journey.
15. The Boxcar Children by Gertrude Chandler Warner
The Alden siblings—Henry, Jessie, Violet, and Benny—are orphans who are desperate to avoid being separated. When they find an abandoned boxcar in the woods, they decide to live inside so they can stay together.
16. Jasmine Toguchi, Mochi Queen by Debbi Michiko Florence
Jasmine is an eight-year-old who is tired of her older sister always doing more exciting things than her. In this first entry in Jasmine's chapter book series, she makes a plan to help her family make mochi rice for New Year's Day.
17. A Bear Called Paddington by Michael Bond
This classic children's novel is over sixty years old, yet it's still beloved by many. Paddington, a bear from Peru, travels to England to live with Mr. and Mrs. Brown. This series follows Paddington on his delightful adventures with the Brown family.
18. Junie B. Jones and the Stupid, Smelly Bus by Barbara Park
Junie B. Jones' first day of school is here, but she doesn't want to ride the bus. This chapter book uses plenty of sight words mixed with new vocabulary and engages new readers with a silly and fun storyline.
19. The Pinballs by Betsy Byars
Carlie, Harvey, and Thomas J are foster children that feel like pinballs because they keep being bounced from home to home. Together, can the three form a friendship that grants them some control and happiness in their lives?
20. Miami Jackson Gets It Straight by Patricia McKissack and Fredrick McKissack
Miami can't wait for school to end so he can say goodbye to his teacher and his school nemesis. Follow Miami as he tries to make it through the longest five days of his life with a strong sense of humor.