May is Mental Health Awareness Month in the United States. It's a month designed to raise awareness about the importance of mental health and wellness for people. Even children who aren't experiencing difficulties can be helped by understanding more about mental health.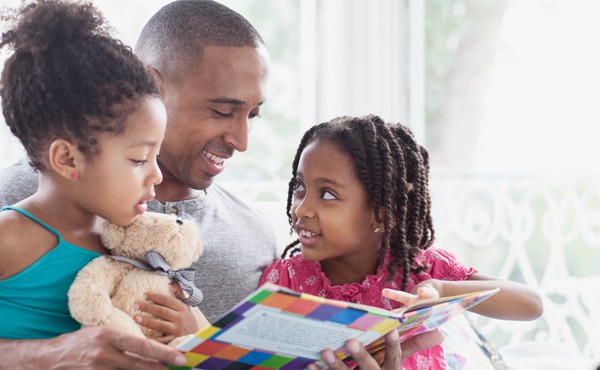 Sometimes it's hard to understand what's going on in our own minds and our own emotions. That's especially true for children. Plus, children may especially be feeling the trauma of COVID and quarantine.
Mental health isn't just the absence of mental disorders—it includes emotional and social well-being, too. Learning social-emotional skills is good for people of all ages and walks of life. Starting the conversation with age-appropriate books can help your children understand what's going on in their own mind—or with loved ones.
Mental Health and Feelings Books for Children and Families to Read
Reading books about other children dealing with feelings or emotions can be a great way to open conversations and help children realize they're not alone, strange, different, or wrong for thinking or feeling a certain way. Here are some recommended books:
Books About Emotions and Feelings
1. I Met a Monster, by Donna Lugg Pape, is a free book from Waterford.org. A boy meets rude and messy monsters before meeting a polite one.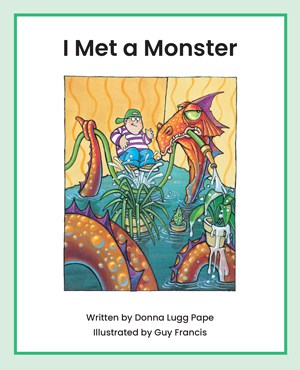 2. Conocí a un monstruo, translated by Daisy Bratcher, is the same book in Spanish.
3. Alexander and the Terrible, Horrible, No Good, Very Bad Day, by Judith Viorst, is a classic book. Alexander goes through a day that's terrible from start to finish. Readers learn that everyone has bad days, and that's OK.
4. B is for Breathe: The ABCs of Coping With Fussy and Frustrating Feelings, by Dr. Melissa Munro Boyd, explores the common feelings children may feel every day, and it teaches ways they can cope.
5. Writer and illustrator Todd Parr's The Feelings Book vividly illustrates the different feelings and emotions children experience. Parr's child-friendly writing and colorful pictures make this one a treat.
6. The Bad Seed, by Jory John, is about… a bad seed, literally. The bad seed is rude, cuts in line, doesn't wash his hands. But what happens when he wants to change and be good?
7. What Were You Thinking?, by Bryan Smith, is about something every child must learn to handle—controlling their own impulses.
8. Anger is a feeling that everyone deals with, but it can be a big emotion for young children to handle. In Roaring Mad Riley: An Anger Management Story for Kids, by Allison Szczecinski, some friendly dinosaurs help children discover healthy ways to handle their anger.
Books About Mental Health
9. In The Princess and the Fog: A Story for Children with Depression, by Lloyd Jones, we meet a young princess who has all she ever wants until a fog rolls in. This book can help young children cope with depression and difficult feelings.
10. Sometimes children have family members with mental health issues. In Why Are You So Sad: A Child's Book About Parental Depression, by Beth Andrews, children can learn about how people they love may struggle with depression.
11. The Memory String, by Eve Bunting, explores grief through a child's eyes. Young Laura keeps a "memory string" of her family's history, and many of her most treasured pieces belonged to her mother. Laura learns about memories when her string breaks and she struggles to find a missing piece.
12. A Little SPOT of Anxiety: A Story About Calming Your Worries, by Diane Alber, explores the topic of anxiety for children. Sometimes anxiety can become overwhelming. This book illustrates anxiety so children can recognize their emotions and learn tools for properly coping.
13. In Ruby's Worry, by Tom Percival, young Ruby discovers a worry. Soon the worry is everywhere! Worry and anxiety are explained in a child-friendly way, and Ruby learns that talking about her worries can help her deal with them in a healthy way.
14. The Red Tree, by Shaun Tan, is a beautifully illustrated picture book. We explore a child's complex feelings through the book's striking imagery, and we learn that things will get better.
Books About Trying New Things and Experiencing Change
15. In The Camping Trip, by Jennifer K. Mann, young Ernestine is excited for her first time camping in the woods. Until she starts to get scared. What will happen? This fun book shows the rewards of venturing outside your comfort zone.
16. Sometimes it's hard to be brave, but taking that leap is an important part of growing up. In Jabari Jumps, by Gaia Cornwall, young Jabari is almost ready for the big leap from the diving board. Will Jabari overcome his fears?
17. In The Koala Who Could, by Rachel Bright, we meet Kevin the Koala. Kevin loves when every day is the same. But what happens when things change and it's time to try something new?
18. In Keeping it Cool, by Dr Melissa Munro Boyd, we explore change—something many children have experienced a lot of over the past year. The book gives examples on how to cope with change and how it affects children's lives.
19. Friendship and parting are experiences most children will have. Moving Day, a free book from Waterford.org, explores these themes.
20. Read the same book in Spanish, Día de mudanza.
Books About Feeling Different and Feeling Included
21. Lizard and the Painted Rock, by Elizabeth Lane, is free from Waterford.org. In this story, Lizard doesn't feel important until he learns that he really is special.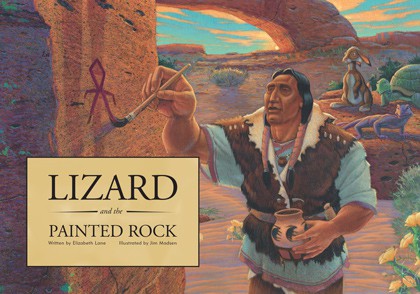 22. Read the same story in Spanish, Lagartija y la roca pintada.
23. The Invisible Boy, by Trudy Ludwig, is about Brian, a boy who feels invisible and excluded in class. This book shows how being kind can help children feel welcomed and included.
24. In Last Stop on Market Street, by Matt de la Peña, we meet CJ and his grandma. CJ enjoys his rides with his grandmother, but he begins to wonder why they don't own a car, or why he can't have an iPod like his friends.
25. Adjusting to a different culture can be difficult for children. In Home is in Between, by Mitali Perkins, Shanti gets used to her new home in America after leaving her village in India. What does home mean for a little girl living in a new country?
26. In Duc Tho Le's Birthday Present, which is free from Waterford.org, young Duc Tho Le has only been in America a year. He wants to be with his friends on his birthday, but he feels left out because he doesn't have a fishing pole. Then his grandfather surprises him with a handmade gift. This book explores feeling left out in a new place, as well as the universal power of a grandparent's love.
27. Here is the Spanish-language version of the above book: El regalo de cumpleaños de Duc Tho Le.