We've just returned from the NAEYC 2015 National Institute for Early Childhood Professional Development Conference held in New Orleans June 7-10, 2015. Waterford attended both as a sponsor and to take in the collective wisdom of NAEYC's early education community.
First, thank you to all who made time to gather in New Orleans to share these thoughts and ideas on "the early childhood profession we all want," this year's conference theme!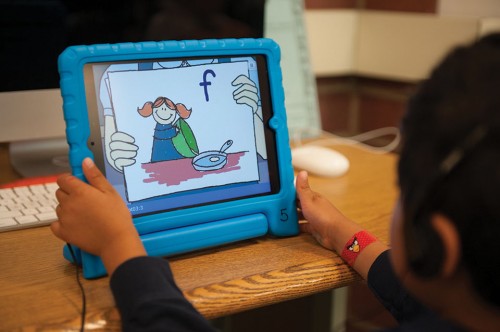 In Sunday's plenary, NAEYC Institute asked, "What will it take to get us there?" The sessions that followed compelled and challenged us with ideas for how to to do it. By Tuesday morning, over 200 individual sessions had been held, each pointing to new possibilities for enhancing the early education profession. Here are some of the trending topics that really hit home for us:
Technology gaps don't just apply to students. The early education workforce and administration is in need of coaching, individualized learning options, technology and digital media training, and high-quality technical assistance and professional support. These go hand-in-hand with compensation, because raising the bar in early education requires more professionally trained teachers, which demands higher compensation. Several fantastic approaches to these issues included technology-delivered and differentiated learning for teachers to achieve higher levels of professionalism at their own pace.
Making and tinkering in early childhood is hot! Many of the attendees we spoke with raved about several interactive sessions that focused on engineering, robotics, book authoring and other ways that teachers and childcare providers can create age-appropriate activities that encourage children to engage, explore and think creatively. What wonderful reminders that learning is fun and inspired!
Technology has a place in the PreK classroom. The main message of the session, "Technology and Digital Media in the Early Years," was that these tools are effective only when they are used appropriately, educationally sound, and developmentally appropriate. The session was co-presented by Carlow University, the Erikson Institute and The Fred Rogers Company, which are planning to release a report on technology and interactive media for young children in 2016. Several other sessions that focused on this topic agreed that educators must be digitally literate to integrate technology effectively. Without this, teachers risk using technology in ways that can negatively impact learning. Also agreed was that technology and digital media are here to stay and early education professionals need policy that encourages best practices rather than none at all. To do this, it is critical to understand the two important variables driving research around young children and screen time: the difference between interactive and passive media and the different types of screens that fall under the term "screen time."