One of the best ways to promote positive learning outcomes on an individual and school-wide level is involving families in their child's educational journey. The earlier in the school year educators begin to collaborate with families, the more likely their strategies are to be effective.[3]
From back-to-school nights to parent-teacher conferences, teachers and administrators have plenty of opportunities to boost family engagement during the first few months of school. Learn how to create a school environment that recognizes the importance of family engagement, along with opportunities for making families a key part of your school community.
Hosting Effective Back-to-School Nights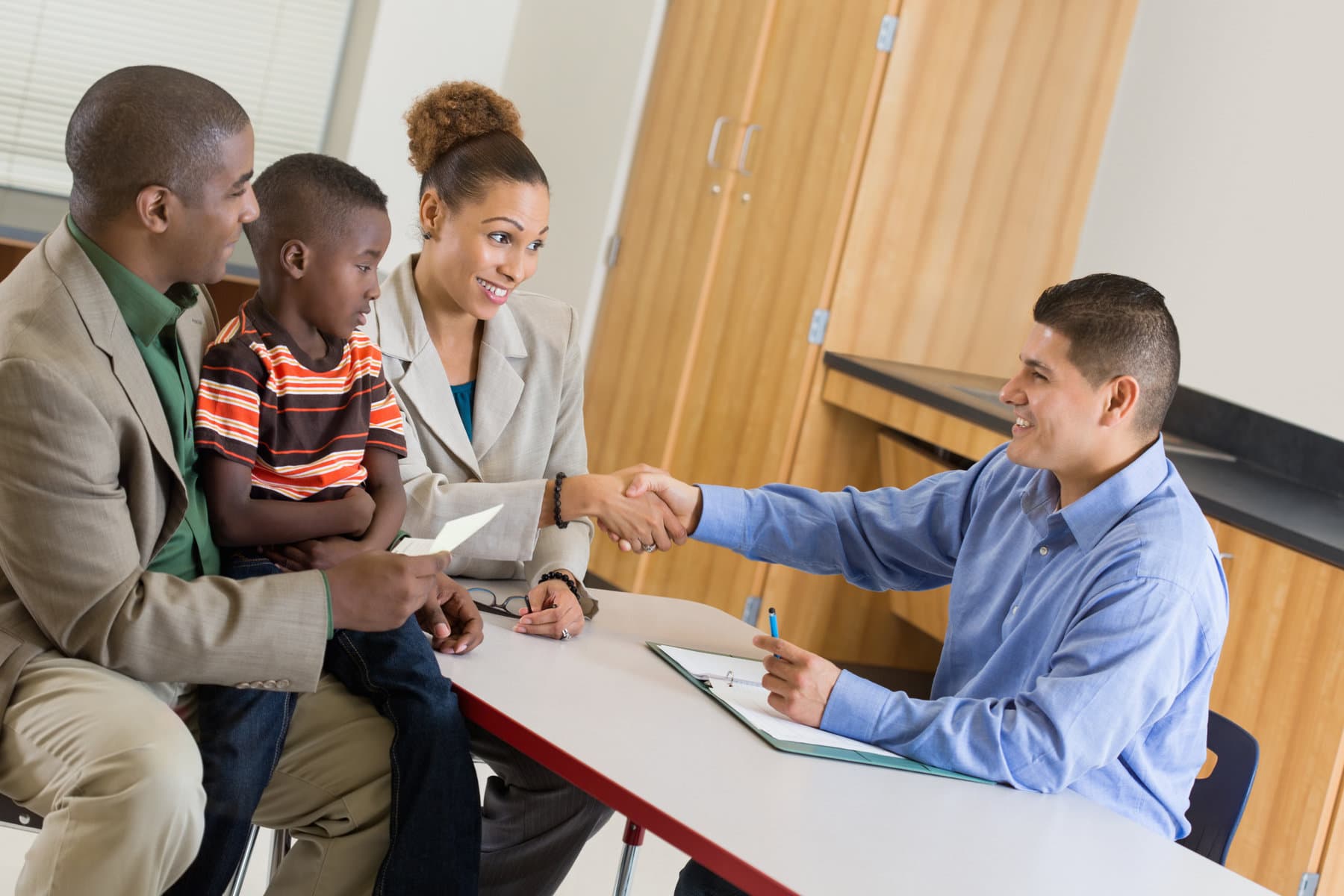 Back-to-school night is often the first chance for educators to connect with families in person. It's a great opportunity for teachers to introduce themselves, get to know the families in their classroom, and introduce them to the curriculum their children will be learning this year.
While administrators may not be able to connect with every family in their school or district at these times, it's important to make yourself available during these events. By opening your office door or spending time in the front lobby, you can help families feel welcomed and form relationships with them.
Back-to-school night is also another great opportunity for families to discover ways they can get involved with their school community. Put out a sign-up sheet for volunteers in classrooms or near the front office so educators have a list of people to contact as opportunities arise.[8]
Early Opportunities to Engage Families with Your School
Families value education and want to support their child however they can. As Dr. Jenni Torres, EVP and Chief Academic Officer at Waterford.org, emphasizes, "There is not a caregiver in the world that does not want their child to be successful."
The challenge is in offering opportunities that meet a family's unique needs, schedules, and makes them feel valued. Providing a variety of opportunities is important to ensure that educators meet families where they are when providing these opportunities.
Volunteer programs
Volunteer programs are a great way for families to engage in the school events or topics most important to them. These can range from classroom opportunities–like holding family-led read aloud sessions or calling for field trip chaperones–to schoolwide programs like service projects or fundraisers.
After holding a volunteer program, always make sure to thank families for their participation so they know they are valued. Encourage your teachers to do the same. As an example of a strategy that boosts family engagement, Candra Morris suggests that school administrators hang up photos from service projects at school to show appreciation and welcome interested families to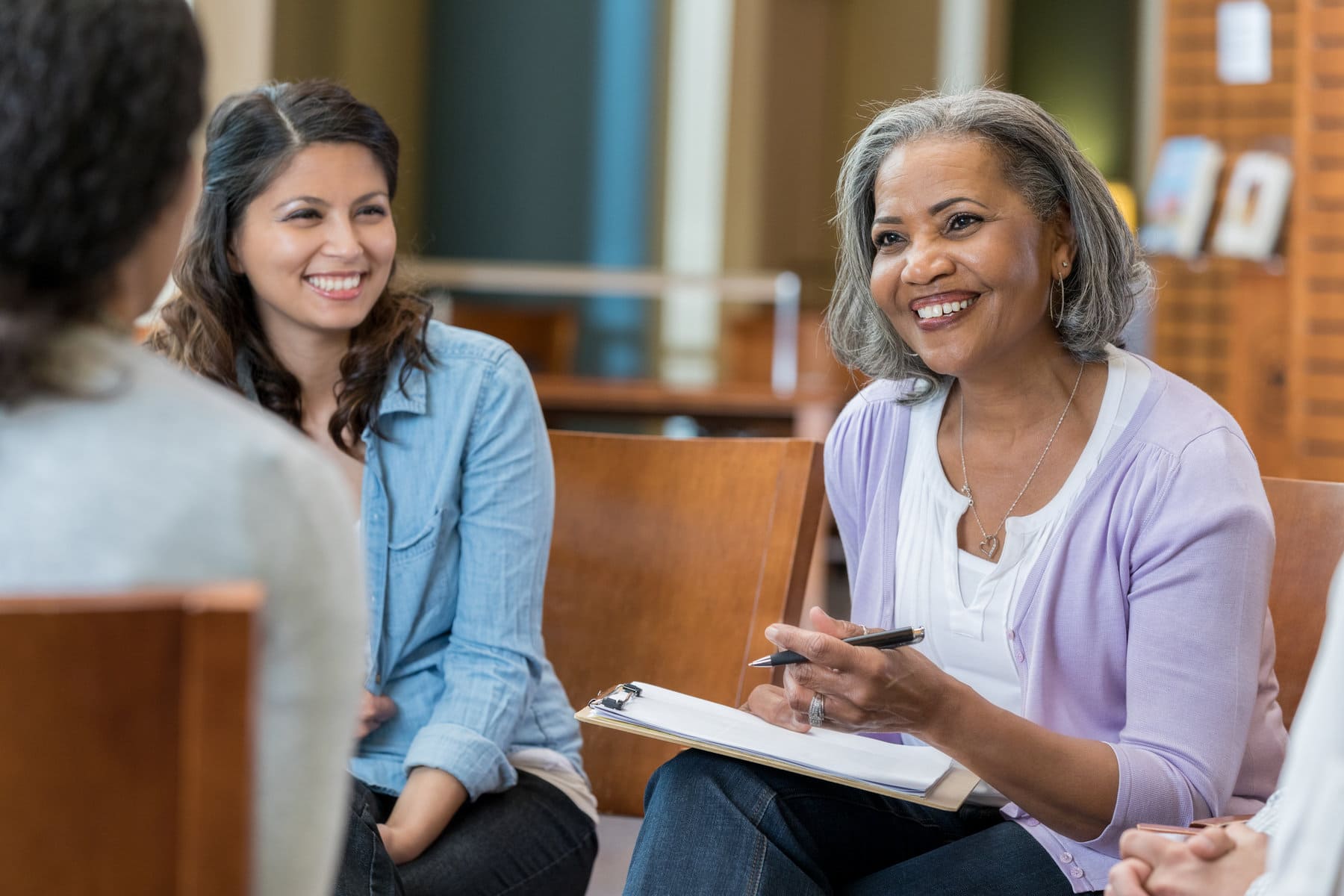 participate in the next event.
School events
Additionally, hold regular school events such as academic, activity, and sports nights, to connect families with resources and get them excited about visiting your school. To create events that directly address your families' needs, consider partnering with community organizations like your local library or a family-focused nonprofit on a school event.
Parent-teacher associations
Connect families that want to take an active role in shaping their school's community with your school or district's parent-teacher association. If one doesn't exist, gauge interest through surveys and work with interested families to create one. For families who can't meet in person but would like to share thoughts or suggestions, set up an anonymous feedback box on your website, near your front office, or offer both options.
Organizing the First Parent-Teacher Conferences
Parent-teacher conferences usually occur at the end of the school year's first quarter. By this point in the year, families often have more specific questions or concerns than they had at back-to-school night. For this reason, parent-teacher conferences need to be as accessible as possible, an essential aspect of successful family engagement.
Offer a flexible schedule for families to arrange meeting times. Some families may work long hours or have limited transportation options. In these cases, getting to school at a specific time may be difficult. If a family can't physically make it to school, provide alternatives like video or phone meetings. The extra effort you put in to connect with families will benefit your students.
In addition to topics specific to individual families, share with teachers questions they can ask at parent-teacher conferences to support the families in their classroom:
What is the best way for us to communicate so I can keep you updated on school events?
Is there anything I need to know about your child that would help me provide better instruction for them?
Do you have any questions about our class curriculum?
How can I better support your child's goals?
What questions or comments do you have for me?
For more in-depth family engagement strategies from Candra Morris, download the Waterford ebook Partnering for Student Success: Family Engagement Strategies for Early Education Leaders.