One of the best ways to set up students for lifelong success is by involving their families in their educational journey. When family involvement is a priority in class, student achievement, self-confidence, and motivation all improve.[1,2]
Family engagement is most effective when it's encouraged earlier in the year.[3] If you prioritize connecting with families during the back to school season, you'll be in a better position to create an engaged school.
From introduction letters to parent-teacher conferences, you have plenty of opportunities to boost family engagement during the first few months of school. Learn why family engagement matters and how to encourage it in your classroom from the first day of school onward.
Why Family Involvement Should Be a Priority in Your School
To understand the importance of family involvement in education, it's important to clarify what it means. Family involvement is defined as an ongoing, collaborative relationship between families and school faculty with a shared goal: to help students succeed. Instead of keeping families at a distance, teachers who value family engagement welcome their insights and strive to work together throughout the year.[4] The more support students have available to them, the better equipped they'll be to reach their potential.
When family engagement is prioritized, every student is better prepared for success. Research shows that as schools improve parent-teacher communication, classes see the following benefits:
Improved test scores, grades, and school attendance [1]
Higher levels of self-confidence and motivation in students [2]
Families have more positive opinions of their child's teacher
Increased performance of all students in class, not just specific children [5]
Heightened teacher morale
Because family engagement in schools can lead to a significantly better class environment, educators should prioritize it as early in the year as possible. In recent years, there has been a steep drop in families who believe school engagement matters. This means teachers may have to take initiative to build it.[4] But luckily, the earlier you start promoting family involvement, the more effective it will be in the long run.
What to Include in a Teacher Introduction Letter to Families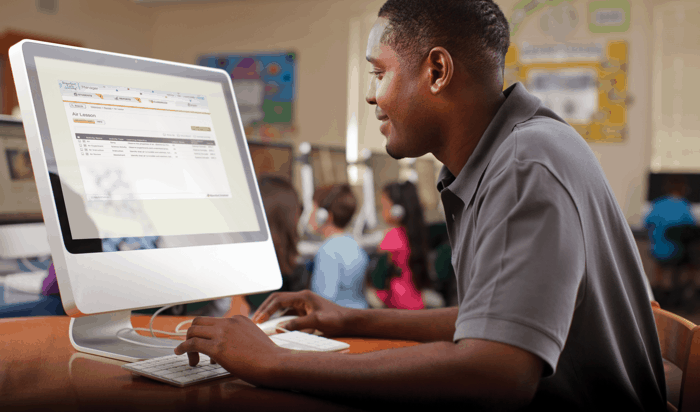 To encourage community involvement in your school, build a positive relationship with families as soon as you can. You may meet some on the first day of school, but others might not physically visit the classroom until back to school night. Emailing or sending home a letter of introduction as their child's new teacher can provide a framework for connection before you even meet these families.
First, start with a little information about yourself and your background as a teacher.[6] Not only will this help families see you as an equal, but it can also provide them with helpful information on your teaching style. Then, briefly explain your teaching philosophy and your goals for this school year.
If possible, add a class syllabus or list of classroom rules (depending on which grade you teach).[7] Families can refer to this information throughout the school year to stay informed. Include ways for families to engage in their child's education, like helping with homework, so that every student has as much support as possible.
And lastly, you don't have to let this letter be the last one. Keep writing teacher newsletters throughout the school year about upcoming class events and assignments. If families prefer a briefer, two-way form of communication, consider sending regular texts or emails instead.
How to Prepare for Back to School Night
In many cases, back to school night will be your first chance to connect with families in person. Every family is different, but you can keep a few ideas in mind for a productive back to school night.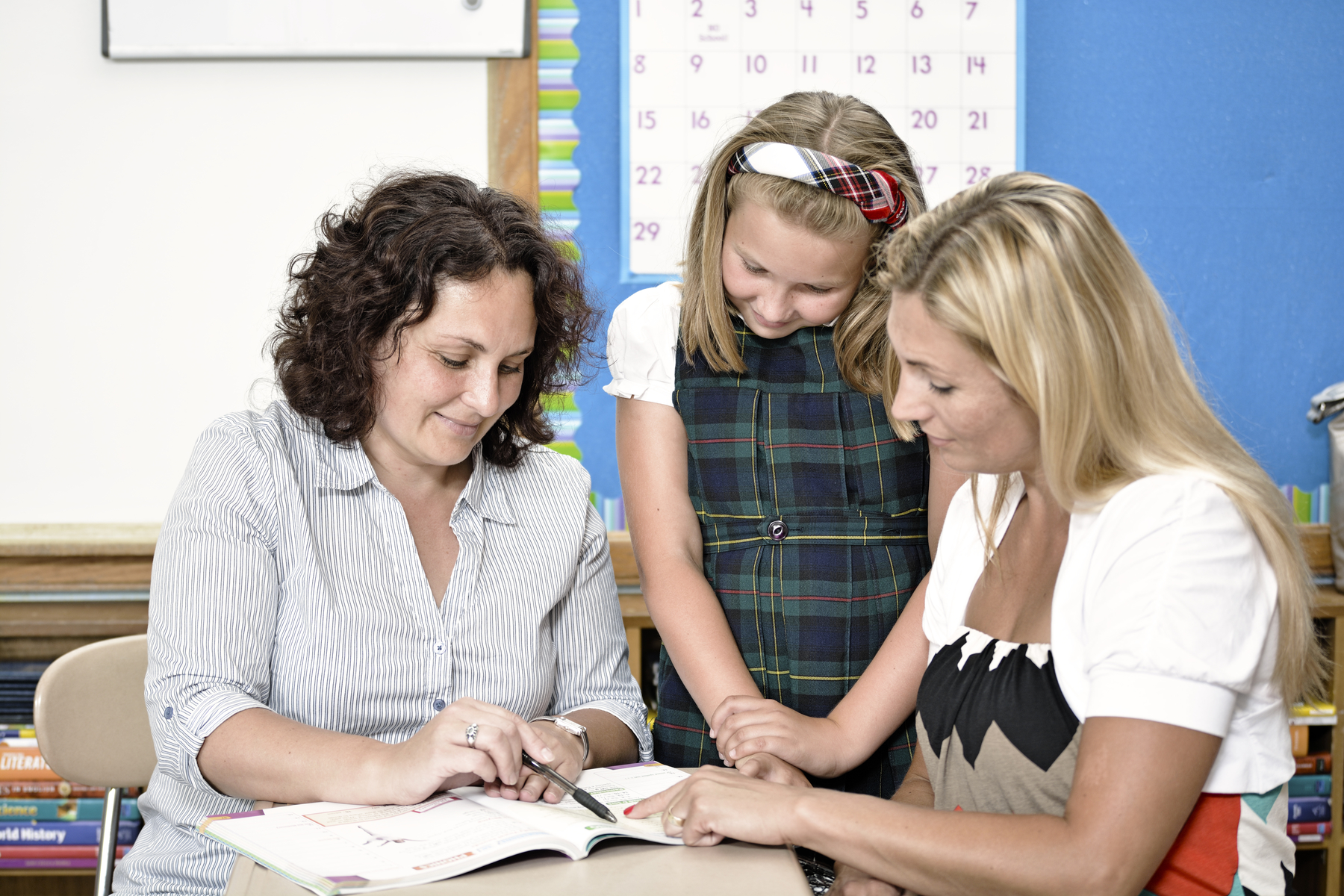 Even if you mostly focus on what your students will learn this year and getting to know families, try to include a little background about yourself during back to school events, too.[8] You might share, for example, how long you've been teaching or what drew you to the field.
Back to school night is also a great opportunity for families to discover ways they can get involved with school. Put out a sign-up sheet for volunteers so you have a list of people to contact.[8] Let families know that they're always welcome in class so they know that their help is appreciated.
Finally, don't just overload families with information on back to school night. Encourage them to ask you questions, too.[9] Sometimes, families don't know whether teachers are receptive to hearing their thoughts. When you give them time to stop and ask questions about your class and plans for the school year, you encourage their involvement.
Getting the Most Out of Parent-Teacher Conferences
Parent-teacher conferences usually occur during the end of the first quarter of the year. While the school year is far from over at this point, families may have more specific questions or concerns than they would at back to school night. For this reason, parent-teacher conferences that are as accessible as possible are essential for family engagement.
If possible, offer a flexible schedule for meeting times.[10] Some families may work long hours or have limited transportation options. In these cases, getting to school at a specific time may be difficult. Work with families to schedule a meeting time that works for them so they know you're interested in talking with them.[1] If they can't physically make it to school, consider offering alternatives like video or phone meetings.
A few questions you could ask at parent-teacher conferences to support families include:
What is the best way for me to keep you updated on school events?
Is there anything I need to know about your student's background that would help me provide better instruction for them?
Do you have any questions about our class curriculum?
How can I better support your student?
What questions or comments do you have for me?
5 Quick Tips for Encouraging Family Engagement Early in the Year
Taking steps to improve family involvement in school during the first few weeks can revolutionize your class environment. These five simple yet effective ideas can help youpromote family involvement:
One-on-one relationships with educators can be intimidating. Give families an "ally" like a school counselor to connect them with resources and provide support.[11]
Find ways to physically bring families into your school as much as possible through volunteering, school events, and other opportunities.
Try to learn as much as you can about a student's background and personal needs. That way, you can construct your interaction with their family in a way that meets their priorities.[12]
Families are more likely to get involved if they feel welcome and believe they have a voice.[5] Start a parent-teacher association or feedback box for families to feel empowered in your school's community.
In general, electronic engagement is one of the quickest ways to connect with parents. Consider using an email newsletter, private social media group, or school communication app to keep families updated.[3]
Sources:
1. American Psychological Association. "Parent Engagement in Schools." Retrieved from apa.org: https://www.apa.org/pi/lgbt/programs/safe-supportive/parental-engagement/default.aspx.
2. Wairimu, M.J., Macharia, S.M., Muiru, A. "Analysis of Parental Involvement and Self-Esteem on Secondary School Students in Kieni West Sub-County, Nyeri County, Kenya." Journal of Education and Practice, November 2016, 7, pp. 82-98.
3. Minero, E. "Parent Engagement in the Digital Age." Retrieved from edutopia.org: https://www.edutopia.org/article/parent-engagement-digital-age.
4.  Ferlazzo, J. "Involvement or Engagement?" Educational Leadership, May 2011, 68(8), pp. 10-14.
5. Henderson, A., & Berla, N. "A New Generation of Evidence: The Family Is Critical to Student Achievement." Washington, DC: National Committee for Citizens in Education, 1994.
6. 7. Cooney, M. "Advice for Creating Your First Teacher Introduction Letter." Retrieved from study.com: https://study.com/blog/advice-for-creating-your-first-teacher-introduction-letter.html.
7. Wisconsin Education Association Council. "Section 6: Sample Letters to Parents." Retrieved from weac.org: http://weac.org/articles/new-teacher-handbook/letters/.
8. Scholastic Teachers. "Clip and Save Checklist: Back-to-School Night." Retrieved from scholastic.com: https://www.scholastic.com/teachers/articles/teaching-content/clip-and-save-checklist-back-school-night/.
9. Gunn, J. "15 Tips for Leading Productive Parent-Teacher Conferences." Retrieved from cu-portland.edu: https://education.cu-portland.edu/blog/classroom-resources/parent-teacher-conferences/
10. California State PTA. "Tips for Parent-Teacher Conferences." Retrieved from capta.org: http://downloads.capta.org/fe/ParentTeacherConferences.pdf.
11. Henderson, W. "How to Solve the Parent-Engagement Problem." Retrieved from edweek.org: https://www.edweek.org/ew/articles/2018/01/10/how-to-solve-the-parent-engagement-problem.html.
12. State of Michigan. "Strategies for Strong Parent and Family Engagement." Retrieved from michigan.gov: https://www.michigan.gov/documents/mde/strategies_for_strong_parent_and_family_engagement_part_III_370143_7.pdf.