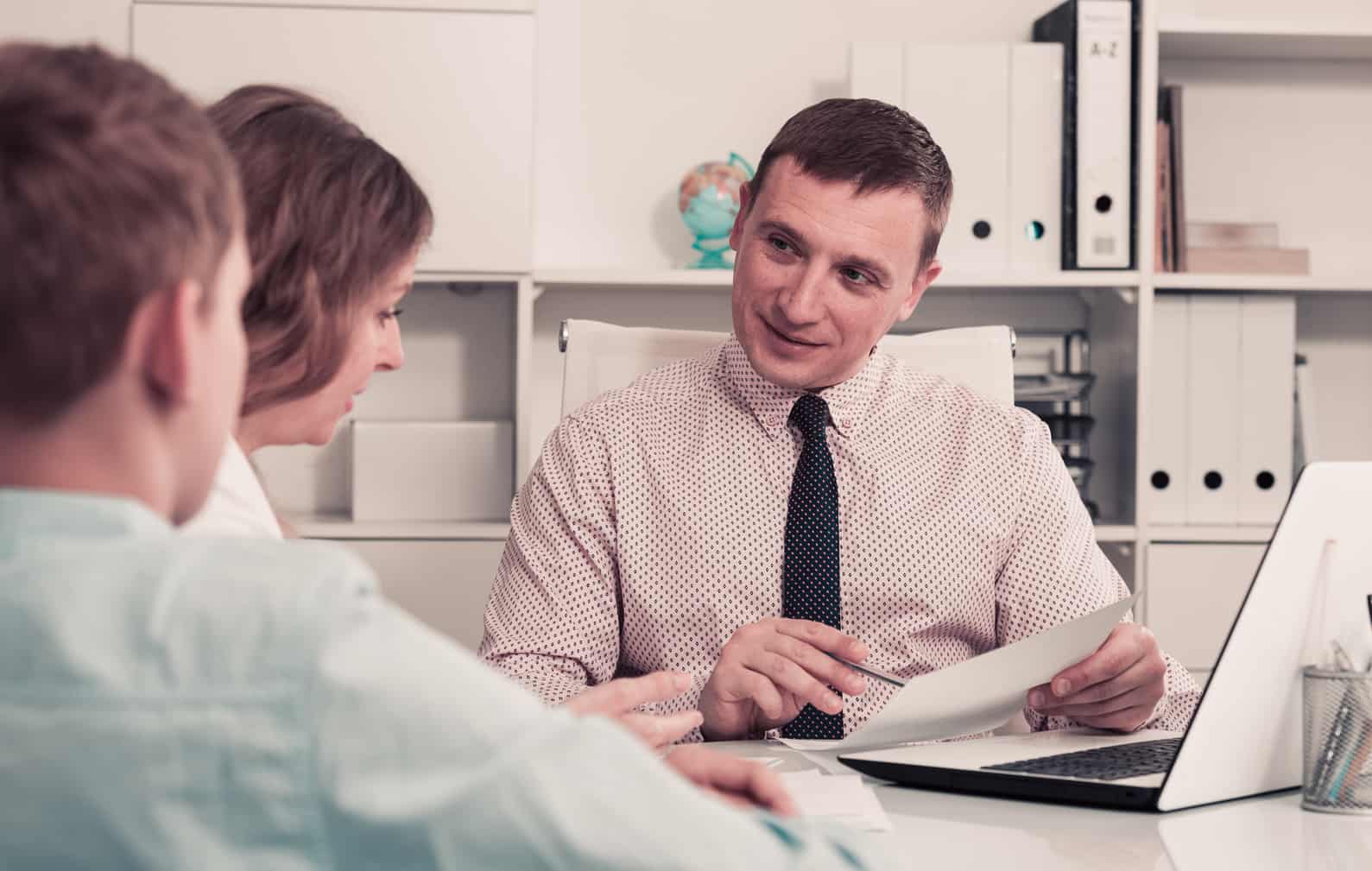 Creating a supportive school climate is the first step to developing long-term student achievement. When students feel like they have someone to turn to with questions or concerns, they're more likely to develop the confidence and motivation they need to succeed. And parental involvement is the most effective way to fostering that climate.[1]
Many parents would like to get involved with their child's school but don't know where to start. As an educator, it's up to you to connect families with opportunities for engagement and student support. The more you can connect with each family on a personal level, the higher the performance rate for your entire class will be.[2] Learn how to connect parents with the tools they need and how regular connection can revolutionize your school.
Offering Parental Involvement Opportunities in Schools
When teachers connect with parents using the same generic methods, parents tend to view them as authoritative and distant.[3] That's why varying the ways you reach out can significantly improve parent involvement in education. Try these strategies to connect with parents in the classroom and establish lasting relationships. And, if you're not sure which strategy would best fit a certain family, feel free to ask them!
After-School Activities
Other school activity ideas include:
Award ceremonies
Class parties
After-school clubs
Talent shows
Movie nights
Most schools schedule parent-teacher conference once or twice a semester, but you can get creative with how you bring parents into your classroom. Open houses, school festivals, and holiday celebrations are a few ways to connect parents with the school community. If you want, you can even involve parents in the planning process to invest them in classroom activities.
If you're worried about a specific student, you can also set up an individual parent teacher meeting anytime during the year. Discussing any academic or social-emotional concerns with parents can nip any issues in the bud before they become a problem. You can also make a plan for improvement that involve the family's values or goals.
Connection to School Resources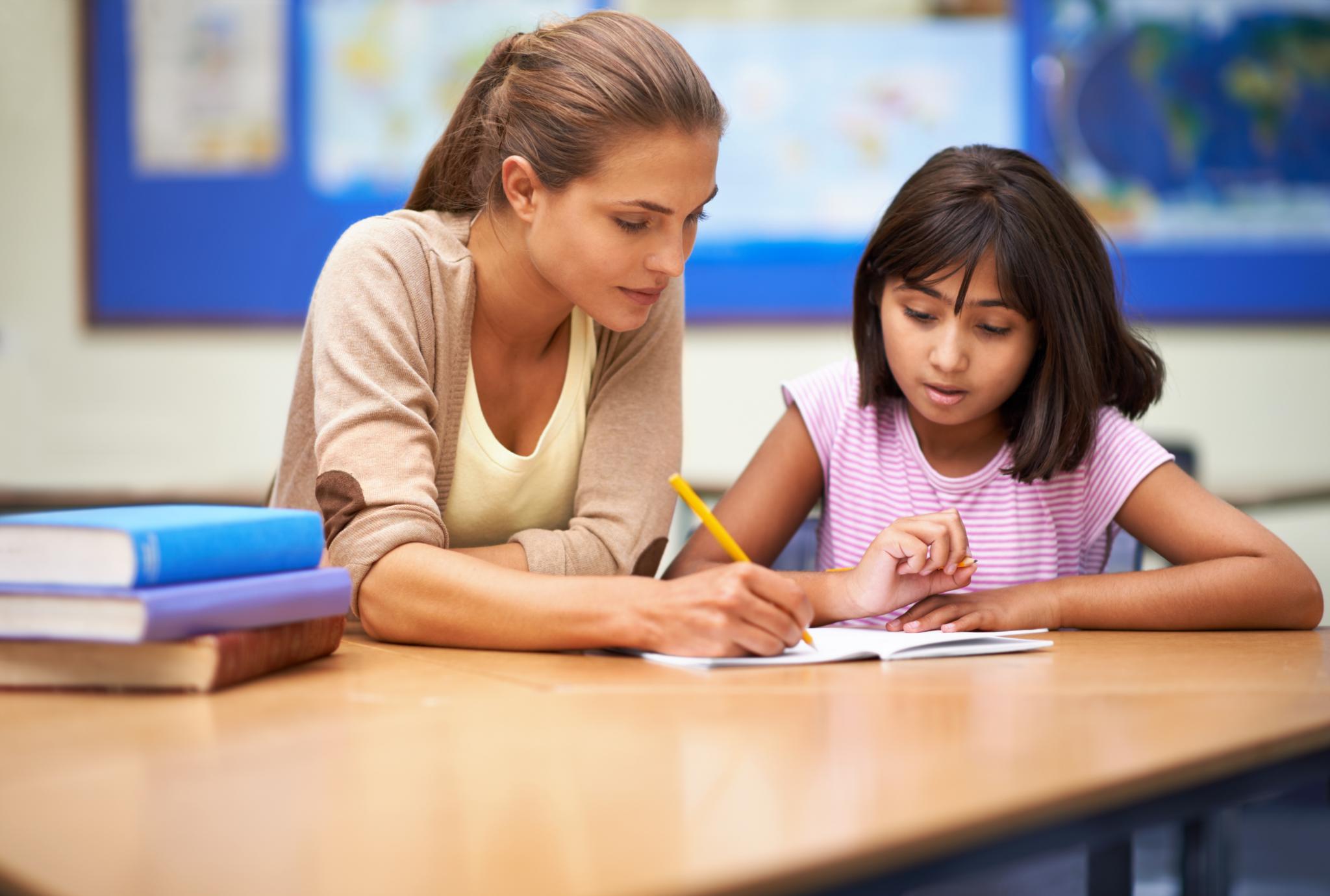 Putting parents in touch with school resources can make your connections with them meaningful and individualized. Keep an eye out for ways families or specific students are struggling and brainstorm ways your school could help. If a student's falling behind in math, for example, suggest to their parents that they attend an after-school math lab. Or, if a family is struggling financially, connect them to the school counselor to discuss free or reduced lunch programs.
This will help families realize how many resources are available to schools, which will encourage them to involve themselves and participate more often. It can also encourage parent teacher partnerships by showing parents that you care about their needs and are looking out for ways to help.
Parent Volunteering
Have a field trip coming up? Send out parent volunteering sheets to bring parents along! Families will feel more involved in the school community with hands-on involvement. Plus, taking parents along to special events can help them develop a positive perspective of teachers and their child's class.
Even if you don't have any activities coming up, having a parent volunteer for 1 to 2 hours a week can take some pressure off your shoulders if you don't have a teacher's aide. If you can work together with parents in class, they'll feel more comfortable coming to you with questions. And, the more time they spend at school, the better they can support their student's academic progress.
Parent Trainings or Workshops
Even parents who want to be involved in their child's academics might not know where to start. As an educator, you can facilitate parent trainings or workshops to teach them how.
Parent trainings, workshops, or classes can provide parents with the following information:
Promoting a learning environment at home
Monitoring a student's class progress
Watching for academic under-resourced signs
Encouraging positive homework or study habits
Teaching students how to create academic goals
If parents can't make it to training sessions, bring the workshop to them. Webinars can engage parents in a face-to-face way while also allowing for convenience and flexibility in location. And, unlike pre-recorded videos, you can still engage in face-to-face discussion on important topics.
Parent-Teacher Committees
When parents feel like they can make a difference in their child's education, they're much more likely to engage at school. If your school has a parent-teacher association, connect parents with sign-up information and meeting times during the first months of school. This will give parents an outlet to make their voice heard and keep them up-to-date with class events. If they involve themselves regularly with parent-teacher committees, they may even help you plan and implement these events.
Expanding Connection Beyond School Events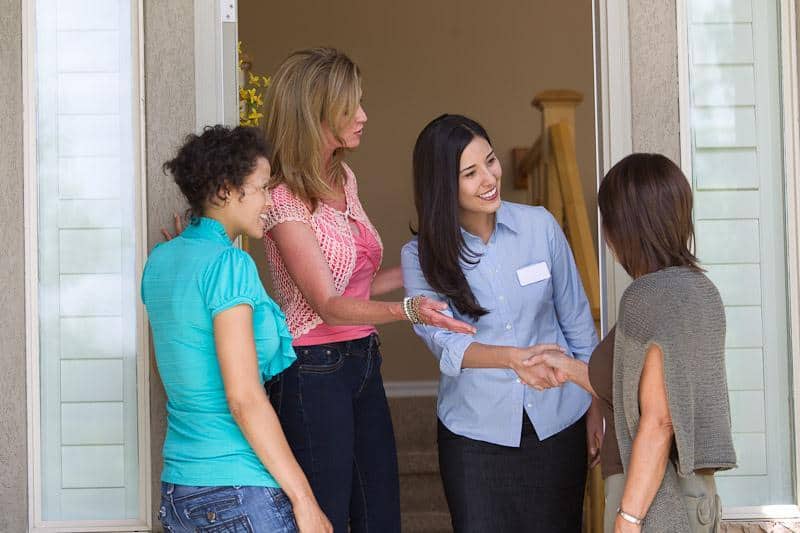 Parent teacher connection doesn't have to stop with the classroom. With the help of technology or transportation, you can connect with parents from the comfort of their homes. Use these strategies to facilitate parent teacher relationships in a setting that works best for them.
Apps and Websites
Parents appreciate when they can monitor their child's progress and connect with teachers when they have concerns. You can connect parents with this information through a variety of mediums. Online student portals, teacher parent communication apps, and emails are all easy ways to keep parents in touch.
While in-person connections are always ideal, online tracking systems can help parents and teachers connect if transportation or scheduling issues arise. If you can, choose a medium that allows parents and teachers to message or otherwise collaborate online. Include notes about their child's academic and social-emotional progress, and check your messages regularly for questions from parents.
Parent Surveys
Not sure what to put in a parent survey? Here are a few topics to start with:
Contact methods
Parent volunteer opportunities
School activity dates
Suggestions or concerns
Send out a parent survey at the beginning of the year and after each quarter or semester. Parent surveys encourage involvement by showing that you value their opinions.
As you incorporate their feedback, families may also feel more comfortable in your classroom. You may be surprised at how insightful parental feedback is for improving your school culture.
If possible, try to include a mix of both multiple-choice and free response questions. That way, you can take polls on simple questions while giving parents space to make their opinions heard.
Social Media
Young parents, particular digital natives, prefer and respond best to tech-based teacher connections.[4] Social media in particular is a helpful and often underused way to inform parents about upcoming events and encourage communication. You can also help foster connections between parents as you build an online community.
Facebook groups are the most popular way to encourage parent engagement, but you could also try Twitter, Tumblr, Instagram, or whatever outlet parents are most comfortable with in your class. If you're not sure which medium to use, send a survey to determine the most popular option.
Home Visits
Home visits are also shown to have the following benefits:[6]
Improve student behavior
Strengthen study habits
Promote higher academic progress
Build relationships between parents and teachers
If parents don't have the time to visit school, meet them in the middle and schedule a meeting at their home. A study conducted by John Hopkins University found that routine home visits can reduce chronic absenteeism by up to 24 percent fewer missed classes per year.[5]
Home visits can not only improve student, parent, and teacher relations, but give you a better idea of a student's home life. If parents are uncomfortable with meeting at home, be flexible. Meeting at a cafe or scheduling a "virtual home visit" via a web conference can provide similar benefits.
How Parent Teacher Connection Bridges the Achievement Gap
Teachers who prioritize parent engagement often notice the following student effects:
Better classroom behavior[9]
Higher grades[10] and standardized test scores[11]
Improved confidence and mental health[12]
Higher student motivation[13]
Reduced classroom discipline[14]
Why put in all the effort to connect individually with parents in- and outside of the classroom? Connection is so strongly tied to student success that it can predict how a student does in school.[7] The more parents and teachers connect, the lower your classroom's achievement gap becomes.[8] And, conversely, students are put at an academic disadvantage without parent teacher connection.
Parent connection is also a key stepping stone to creating parent partnerships. Connecting individually with each parent increases not just the level of parent involvement but also the quality.[10] Parents report trusting teachers more and understand the role schools play in their child's life.[3] They're also more likely to become advocates for education and seek leadership positions in parent-teacher associations or committees.[15] Ultimately, connection helps cultivate a school climate where students feel supported by an environment at home and in class that facilitates learning.
How to Improve Your School Climate with Connection
Parents and teachers form a support system for students throughout the school year. By taking simple steps every day to connect with parents, you can significantly improve your school climate.
Use these parent involvement ideas to build long-term partnerships through meaningful connections:
Provide plenty of opportunities for home-school connections through parent teacher meetings, open houses, classroom volunteers, and other activities
Connect with parents in-person as much as possible and collaborate with tech-based connection as a supplement
Encourage parents to use online school portals, class websites, or parent teacher apps to connect them with their student's academic progress
Connect with each family in some way at least twice a month to strengthen parent teacher relationships
Involve parents more in decision-making processes (such as teacher goals) through community meetings with a mix of parents and faculty
Sources:
Hong, S. (2011, March). A Cord of Three Strands: A New Approach to Parent Engagement in Schools.Harvard Education Press.[1]
Henderson, A., & Berla, N. (1995). A New Generation of Evidence: The Family Is Critical to Student Achievement. Washington, DC: Center for Law and Education, pp. 14-16.[2]
Gulosino, C.A., & Xu, Z. (1999). The parents' perspective on parent‐teacher roles and relationships. Educational. 41 (3). pp. 315-28.[3]
Thompson, B.C., Mazer, J.P., & Grady, E.F. (2015, February 23). The Changing Nature of Parent–Teacher Communication: Mode Selection in the Smartphone Era. Communication Education. 64 (2). pp. 187-207.[4]
Sheldon, S. B., & Jung, S. B. (2015). The Family Engagement Partnership Student Outcome Evaluation. Johns Hopkins University, School of Education.[5]
Stetson, R., Stetson, E., Sinclair, B., & Nix, K. (2012). Home Visits: Teacher Reflections about Relationships, Student Behavior, and Achievement.Issues in Teacher Education. 21 (1).  pp. 21-27.[6]
Gulosino, C.A., & Xu, Z. (2006, August 20). How Does Teacher Quality Matter? The Effect of Teacher–Parent Partnership on Early Childhood Performance in Public and Private Schools.Education Economics. 14 (3). pp. 345-67.[7]
Lawson, M.A., & Alameda-Lawson, T. (2012, August 1). A Case Study of School-Linked, Collective Parent Engagement.Binghampton University Department of Human Development. 49 (4). pp. 651-84.[8]
Sheridan, S.M., Boviard, J.A., Glover, T.A., Garbacz, S.A., Witte, A., & Kwon, K. (2012). A Randomized Trial Examining the Effects of Conjoint Behavioral Consultation and the Mediating Role of the Parent-Teacher Relationship.School Psychology Review. 41 (1). pp. 23-46.[9]
Sheridan, S.M., Knoche, L.L., Kupzyk, K.A., Edwards, C.P., & Marvin, C.A. (2011, June). A randomized trial examining the effects of parent engagement on early language and literacy. Journal of School Psychology. 49 (2). pp. 361-83.[10]
Redding, S., Langdon, J., Meyer, J., & Sheley, P. (2004, November). The Effects of Comprehensive Parent Engagement on Student Learning Outcomes.Harvard Family Research Project.[11]
King, G., Currie, M., & Petersen, P. (2014, February). Child and parent engagement in the mental health intervention process: a motivational framework.Child and Adolescent Mental Health. 19 (1). pp. 2-8.[12]
Pirchio, S., Tritrini, C., Ylenia, P., & Taeschner, T. (2013). The Role of the Relationship between Parents and Educators for Child Behaviour and Wellbeing.International Journal about Parents in Education. 7 (2). pp. 145-55.[13]
Webster-Stratton, C., Reid, M.J., & Hammond, M. (2010, June 7). Preventing Conduct Problems, Promoting Social Competence: A Parent and Teacher Training Partnership in Head Start.Journal of Clinical Child & Adolescent Psychology. 30 (3). pp. 283-302.[14]
Adams, K.S., & Christenson, S.L. (2000). Trust and the Family–School Relationship Examination of Parent–Teacher Differences in Elementary and Secondary Grades. Journal of School Psychology. 38 (5). pp. 477-97.[15]