November is National Native American Heritage Month! Declared a federal event in 1990, this awareness month is a great reminder to make sure your curriculum includes Indigenous history, current events, and culture.
We've rounded up a few of the best ways to celebrate Native American Heritage Month with your students. Plus, read on to the end for recommendations on the best books about Native American people and communities to read with elementary students.
How to Celebrate Native American Heritage Month in School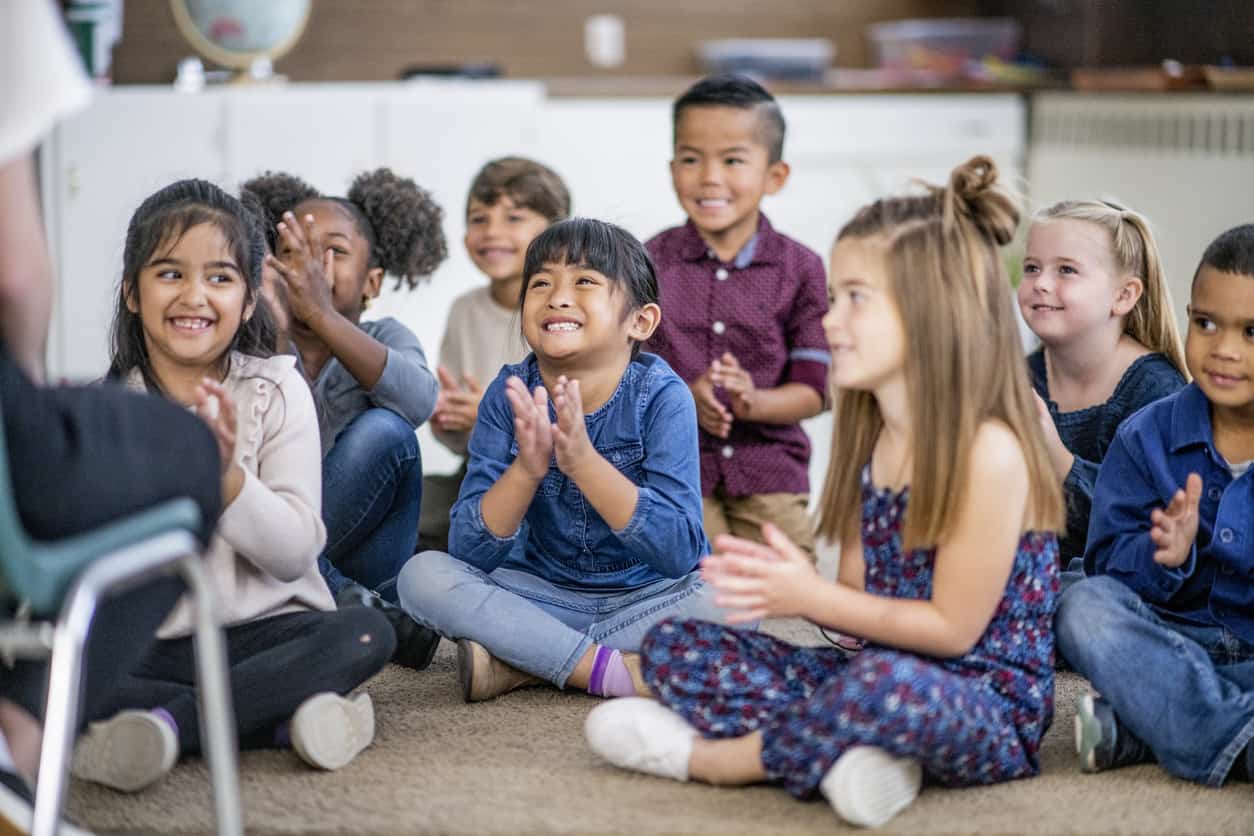 Looking for ways to celebrate Native American Heritage Month with your elementary school students? Keep these engaging activities about Native American history and heritage in mind.
Listen to Native American Music
For a social studies lesson that can easily engage young learners, listen to recordings of traditional Native American songs and discuss the feelings they inspire in your students. The Native American Music archive at the Smithsonian website is a great place to start, with videos of Indigenous people performing traditional and contemporary songs.
Discuss Historical and Current Events from Indigenous Perspectives
Because November is also Thanksgiving, now is a great time to learn how Indigenous people view and discuss this holiday. Use this resource from National Geographic to plan a lesson around studying and listening to Indigenous perspectives on Thanksgiving and the arrival of the Pilgrims.
For additional lesson ideas that aren't connected to one holiday, this American Indian History and Heritage resource from the National Endowment for the Humanities offers Indigenous-led conversations on both historical events and current issues, like language preservation and reconstructing Native American heritage lost due to colonization.
Learn About Native American People Who Are Changing the World Today
In addition to notable historical figures like Sequoyah—inventor of the written Cherokee language—teach your students about Native American people who are making a difference in today's communities. If possible, include lessons about young people making a difference to inspire
This list of seven Indigenous activists from Do Something is a great starting point, with mini-biographies on young trailblazers like mental health advocate Jaislyn Charger and educational reformer Charitie Ropati.
Read Books By and About Native American People
Reading is a profound way to teach students about different viewpoints and help all students feel like they belong in your classroom. Spend time reading books in class that share the stories, heritage, and current issues facing Native American people.
Read on for book recommendations that you can use as read-alouds with your elementary-aged students.
10 Native American Children's Books
We've rounded up 10 of the best Native American children's books to share with elementary students. Whether you need a picture book for a read-aloud or a chapter book for older students to discuss, these books all center Native American characters and communities.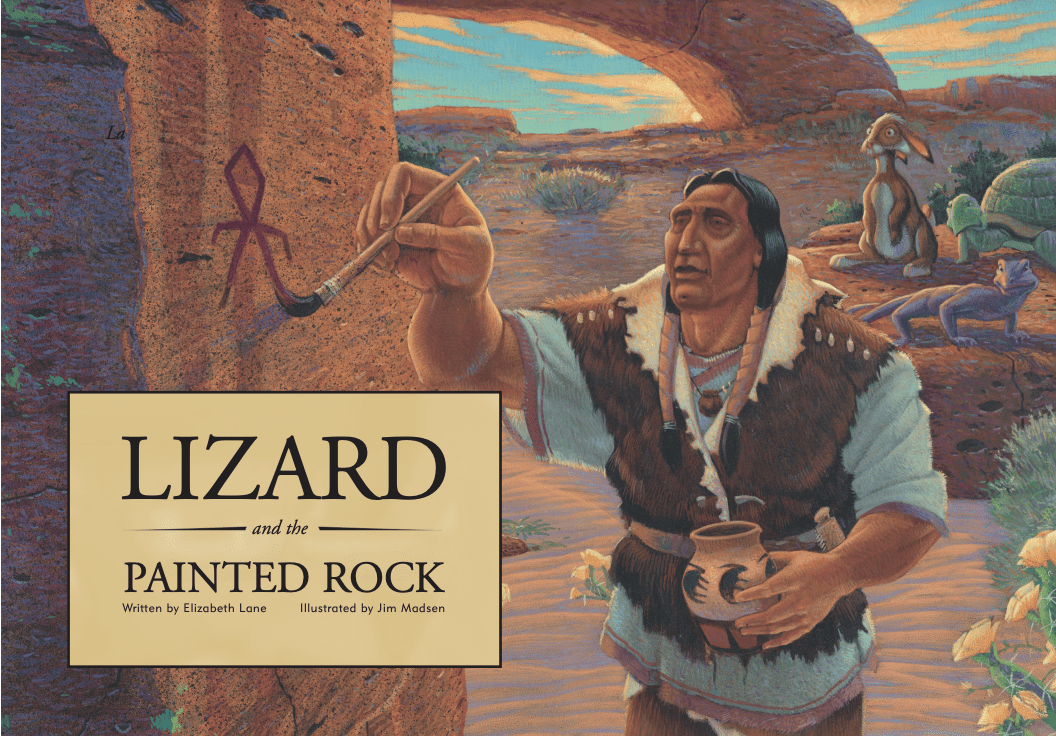 1. Fry Bread: A Native American Family Story by Kevin Noble Maillard
What does fry bread mean to Native American families? Fry bread is food, time, nation, history, and so much more. This book in verse follows a family as they make a meal that brings them together—along with a recipe in the back for sharing.
2. Buffalo Bird Girl: A Hidatsa Story by S.D. Nelson
If you're looking for a nonfiction read-aloud, consider this picture book about a famous 19th-century woman named Buffalo Bird Woman. Not only does it introduce students to her early life and accomplishments, but it also teaches what life was like for the Hidatsa Indian tribe in the 1800s.
Plus, use this free class activity sheet for Buffalo Bird Girl to lead a guided discussion with your students.
3. Lizard and the Painted Rock by Elizabeth Lane (also available in Spanish as Lagartija y la Roca Pintada, translated by Daisy Bratcher)
Lizard does not feel important like Turtle and Rabbit, both of whom the Artist painted on the wall. But when Lizard decides to paint himself on the wall, he learns an important lesson about belonging and creativity.
4. We Are Water Protectors by Carole Lindstrom
Inspired by environmental movements led by Indigenous North Americans, this picture book encourages children to take care of the world they live in. When an evil snake tries to poison the water, it's up to one child to save the planet.
5. We Are Still Here! Native American Truths Everyone Should Know by Traci Sorell
Compiled by author Traci Sorrell, this picture book showcases 12 presentations on Native American history, culture, and challenges by Indigenous students. Learn about topics like Native civil rights, language revival movements, and forced assimilation in a writing style that's accessible for younger students.
6. First Laugh—Welcome, Baby! by Rose Ann Tahe and Nancy Bo Flood
A Navajo (or Diné) First Laugh Ceremony celebrates a child's first laugh, welcoming them to the family and community when they are a few months old. Experience this beautiful ceremony through the eyes of a new family as they try to make Baby laugh for the first time.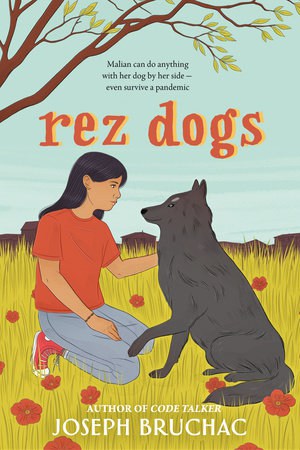 7. At the Mountain's Base by Traci Sorel
This beautifully-illustrated picture book shares a story about a Cherokee family who misses a loved one serving in the military. What makes this story special is that it's based on the lives of the many Cherokee women who served as pilots during World War II.
8. I Can Make This Promise by Christine Day
When Edie's mother was a baby, she was adopted by a white couple. Although Edie knows she is Native American, she has never had a chance to explore her heritage. But when she uncovers a box of photographs with a woman who bears a striking resemblance to her, she embarks on a journey to uncover who this woman is and how she is connected to Edie.
To get the most out of your discussion, be sure to use this free classroom activity sheet for I Can Make This Promise.
9. Rez Dogs by Joseph Bruchac
Malian is excited to visit her grandparents and their home on a Wabanaki reservation, but when the COVID-19 pandemic shuts down travel, she is unable to return home. Together with the help of a new furry friend, she and her parents navigate their uncertainties together. This novel is told in verse, inspired by the author's Native American heritage.
10. They Dance in the Sky: Native American Star Myths by Jean Guard Monroe and Ray A. Williamson
Each chapter in this book recounts the stories behind different constellations within Native American folklore. These star myths present a wonderful opportunity for students to learn more about Native American folklore as well as the stars in the night sky.