Children today are inundated with technology more than previous generations, but how much is too much? And is all technology created equal? From TV and movies to tablets and smartphones, children have a rich media diet that can have both a positive and negative effect on healthy development.
Not only does media play a huge role in a child's life at home, but technology has reshaped early education making it necessary for teachers to consider the balance and benefits of applying media into coursework.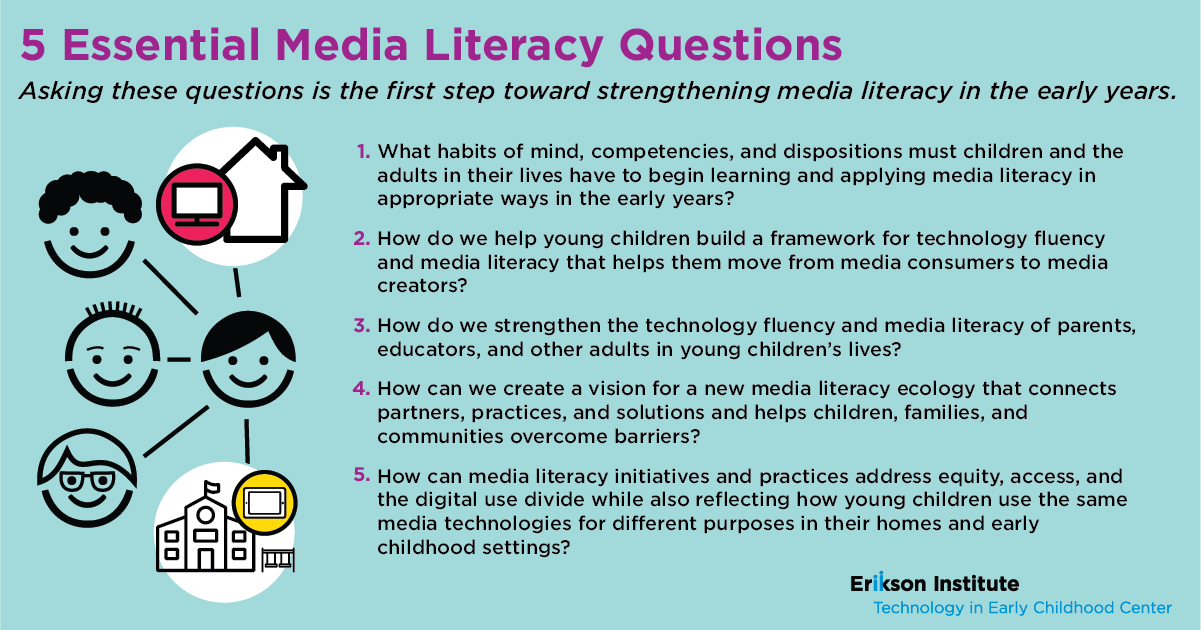 The need for media literacy education
As a nonprofit that produces computer-based curriculum, we obviously believe technology and interactive media can have many positive effects on furthering a child's education. But we also strongly believe that digital devices need to be used appropriately and intentionally to support learning.
It is important, then, for parents and mentors to know how they should apply media literacy into a child's life. This is particularly true of early learners making it necessary for guidelines to be set for young children to receive the most benefit from technology.
What is media literacy? The National Association for Media Literacy Education defines media literacy as a way to improve critical thinking, reading and writing and effective communication when used appropriately and intentionally for learning.
The American Academy of Pediatrics (AAP) and the National Association of Young Children (NAEYC) have published guidelines to more clearly offer recommendations for media literacy and how technology should be used among young children.
Why is media literacy important to early childhood?
Educating young children about media literacy requires the responsibility of parents and mentors. It is recommended that parents interact and talk to children as they use technology tools to teach young learners. Parents should join their children as they watch high-quality programming so that they can help their child understand what they are viewing.
NAEYC suggests the following guidelines for media use among young learners:
Allow children to explore digital materials with a mentor who will converse and help the child learn new vocabulary and recognize how to use the tool.
Avoid passive screen time. When toddlers are upset, they rely on the comfort of a parent, not the use of technology.
Technology should be used for active learning.
Utilize assistive technology when appropriate for children with special needs.
Developing media literacy education
To help meet the need for media literacy education, earlier this year the Erikson Institute conducted a symposium, Media Literacy in Early Childhood: A Critical Conversation. Policymakers, educators, and media developers attended the meeting to discuss how media literacy can be integrated into learning for children of all ages.
The symposium addressed how technology should be used as a platform for families and communities to learn together. Several downloadable resources became available for parents and educators to discuss within their families and local communities.
Chip Donohue, Director of Erikson Institute's Technology in Early Childhood Center stated, "When we talk about media literacy, we also need to talk about the adults in children's lives. Each one is a potential 'media mentor.'"