"Where are you from?"
"Here."
"OK, but where are you from?"
This short conversation is common, even in today's world, and it reinforces that some Americans don't consider Asian American or Pacific Islander (AAPI) children as completely American. Have you ever heard this line of questioning directed at children in your classroom or family, or have you heard it yourself? If so, it's clear why celebrating and observing Asian American and Pacific Islander Heritage Month is important.
With waves of anti-Asian racism in America filling headlines, celebration of the month has taken on more urgency than before. Asian American students deserve to feel as safe, comfortable, and included as students of any background. Celebrating AAPI Month is one way to boost inclusiveness and understanding in your classroom.
What Is Asian American and Pacific Islander Heritage Month?
Asian American and Pacific Islander Heritage Month (also known as Asian Pacific American Heritage Month) is held in May each year. It's a time to celebrate and learn about the vast contributions that people of Asian and Pacific Islander heritage have made to America. The Asian American and Pacific Islander Heritage Month theme this year is "Advancing Leaders Through Purpose-Driven Service."[2]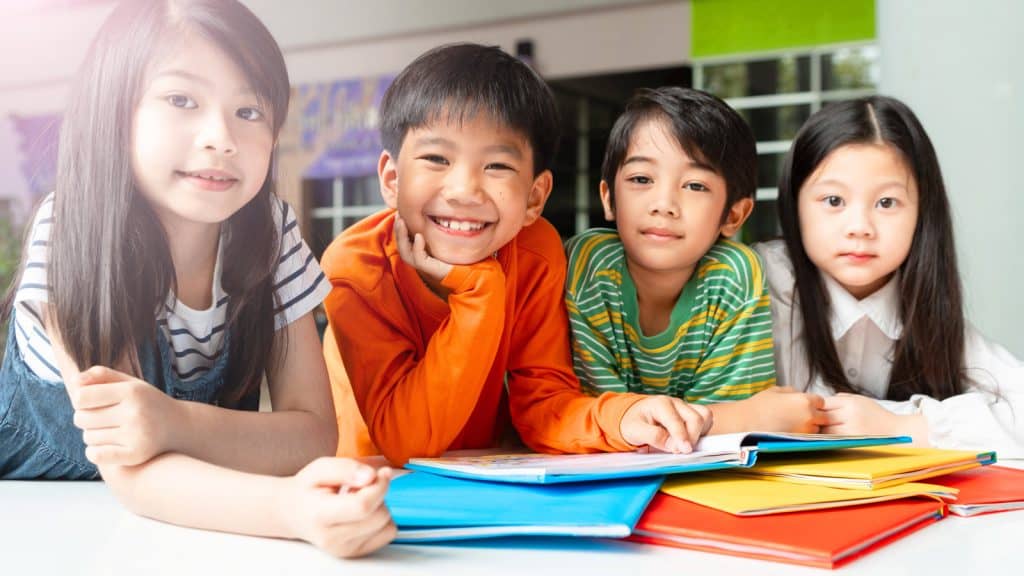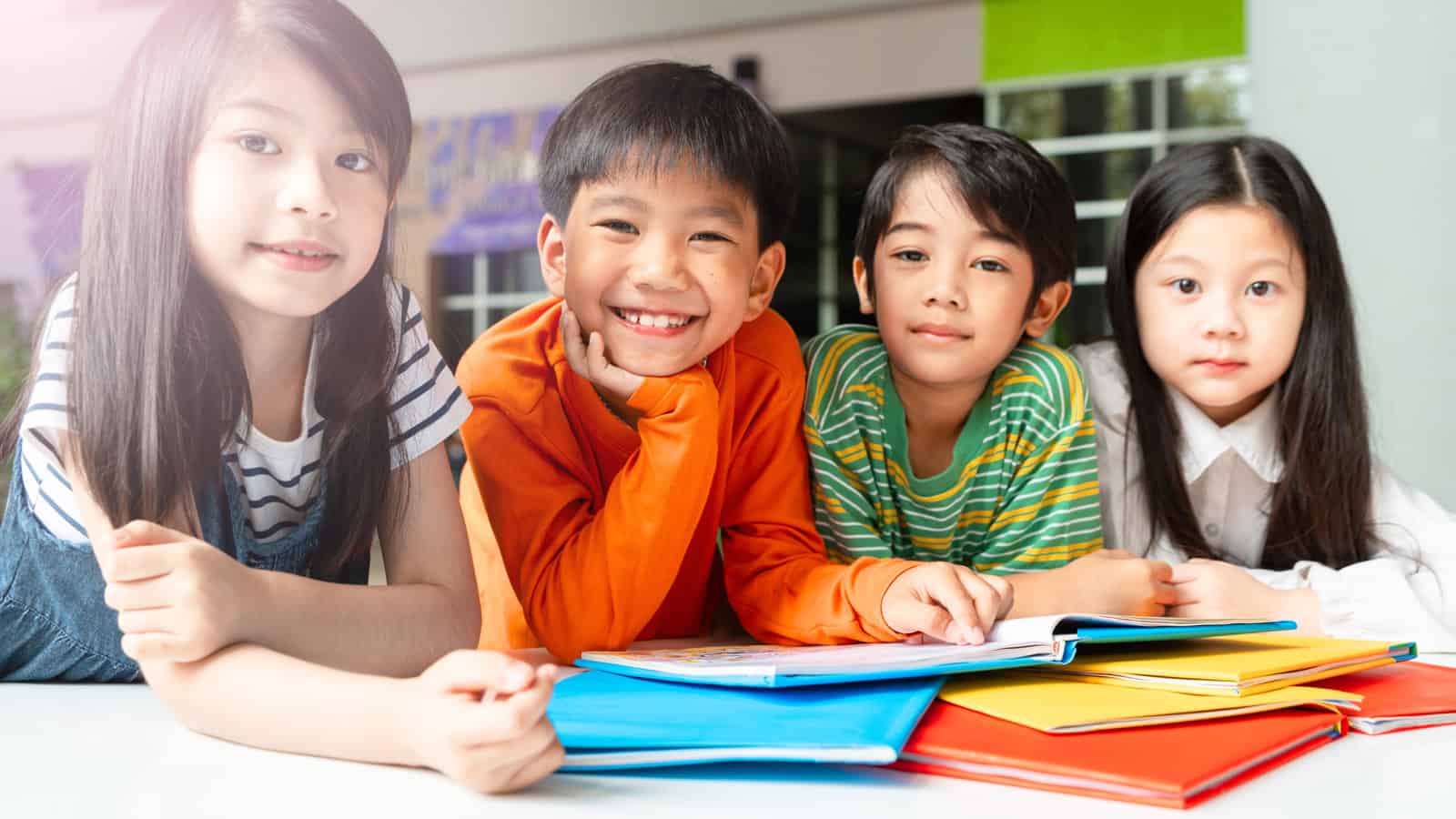 The commemoration first started in the late 1970s with joint resolutions by the U.S. Congress. In 1979, President Jimmy Carter issued a proclamation for Asian/Pacific American Heritage Week. In 1990, President George H.W. Bush expanded the celebration to a full month. The month has since been signed into law.[1]
Here are some activities, books, and resources you can use to celebrate Asian American and Pacific Islander Heritage Month with children in your classroom.
Classroom Activities for Asian American and Pacific Islander Heritage Month
Learn About the Countries in Asia
Using a globe, compare Asia to the North American continent. Note that Asia isn't a single country, but rather it's a vast region covering continents, oceans, and islands of all climate types.
The Asia Society of Texas hosts several "home adventures." This online resource lets teachers or families virtually explore different countries in Asia. Tours include online visits to:
Fold a Crane
According to the Japanese tradition of senbazuru, anyone who folds one thousand origami cranes will be granted their wish. Get step-by-step instructions via a printout or a video here, courtesy of the Asia Society of Texas.
Origami is a favorite of students of all ages. Keep your students' hands busy with some more origami projects from origami-fun.com.
Cook With STEAM
To incorporate Asian American and Pacific Islander Heritage Month activities into your STEAM (Science, Technology, Engineering, Arts, and Math) plans, try cooking with STEAM. Make some tasty Asian treats while learning how math, science, and arts all roll into cooking. New cooking techniques are being added frequently, but you can start with:
How boiling works
The sweet science of sugar
Why pickling and fermentation are used so often
Use the Asian Pacific American Heritage Month Website in Class
A joint site of several federal agencies, the Asian Pacific American Heritage Month website is your first stop for resources and activities.
Visit the For Teachers section for links to resources at the Library of Congress, National Archives, and more for you and your class to explore. Topics include immigration, the injustices of World War II internment, history, art, and more.
Explore Asian American and Pacific Islander History in America
America wouldn't be America without Asian immigrants and people of Asian heritage. Asian American and Pacific Islander history is American history. Every aspect of life, including arts, literature, culture, science, and more, has been positively impacted.
One piece of history that played an enormous part in American history is the Transcontinental Railroad. Chinese immigrant crews set records for lengths of track completed in a single day. Workers earned a reputation as effective, quality workers and community members. Despite their legendary work, they also faced racism, legal discrimination, and unfair labor practices. Learn more at the Golden Spike National Historic Park site.
Find Important Asian American and Pacific Islander Historical Sites Near You
The National Parks Service maintains historical sites all across America. It has collected some of the most notable Asian American and Pacific Islander historic locations on this website. Wherever you are, you can virtually explore these important locales. And odds are good that there's one close to you for an in-person field trip or visit.
One example is the Walnut Grove Historic District. For Chinese and Japanese immigrants, this spot in northern California offered a haven and sense of community. This National Parks Service site has a lesson plan that has students to explore obstacles, contributions, and daily lives of early Asian American immigrants.
Additionally, Chinatown and Little Italy Historic District in New York City was home to many Chinese immigrants, eventually becoming an important part of Chinese culture and American history.
Explore the site for many more locations to visit, whether online or in person.
10 Books to Read for Asian American and Pacific Islander Heritage Month
Here are some books for your class to read during Asian American and Pacific Islander Heritage Month—and all year round.
Young readers will enjoy The Snow Lion, a traditional Chinese tale. This is free from Waterford.org.
A Fish for Jimmy, by Katie Yamasaki, is about two brothers in a Japanese American internment camp during World War II. One brother seeks to find fresh fish for his brother to keep his spirits up.
In The Name Jar, by Yangsook Choi, Unhei is worried that American kids at her new school won't be able to pronounce her Korean name. She decides to pick an Americanized name out of a jar until her classmates discover the special meaning of Unhei's name and learn to pronounce it.
The Caldecott Medal-winning Yeh-Shen: A Cinderella Story from China, by Ai-Ling Louie, tells a Cinderella tale based in ancient China as Yeh-Shen finds her wish to attend the annual spring festival is granted.
Feather is a beautiful picture book from 2015 Hans Christian Andersen Award-winner Cao Wenxuan. It beautifully tells the story of a single feather's journey.
Bee-bim Bop!, by Linda Sue Park, touches on a universal theme: a child's favorite dish. This rhyming book for elementary age children follows a young child help her mother make Bee-bim bop.
For elementary age children, Henry's First-Moon Birthday, by Lenore Look, looks at a big celebration that's planned for little Henry's one-month birthday, his "First-Moon Birthday."
Where's Halmoni?, by Julie Kim, is a fun early grade story inspired by Korean folktales. Two children search for their missing grandmother in this fun and visually beautiful book.
Pashmina, by Nidhi Chanani, is a middle grade graphic novel about Priyanka, a teenage Indian-American girl who loves to draw and has many unanswered questions about her family's ancestral homeland.
Lakas and the Makibaka Hotel, by Anthony Robles, is a grade school level story that tells the story of Lakas as he and his friends rally to save their home. This colorful story is told in both English and Tagalog.
Sources:
Library of Congress. "Asian/Pacific American Heritage Month." https://www.loc.gov/law/help/commemorative-observations/asian.php
Federal Asian Pacific American Council. "AAPI Resource Center." https://www.fapac.org/AAPI-Resources