The month of March is dedicated to sharing the struggles and triumphs of women past and present – more formally known as Women's History Month. Women have played an essential role in shaping our country and we feel their stories should be celebrated in the classroom.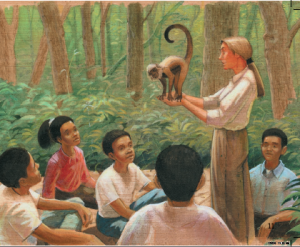 Waterford Early Learning has a wonderful pool of resources, which include books highlighting historical women like Bessie Coleman, Hellen Keller, Marie Curie, Sophie Germain and more.
For example, one of the books features Jane Goodall, a woman who changed scientific thinking about chimpanzees and human development. She is also the founder of Jane Goodall Institute, whose programs encourage conservation of the earth and have inspired millions of people to protect the wildlife.

These books are great to introduce to students during Women's History Month — or any month for that matter!