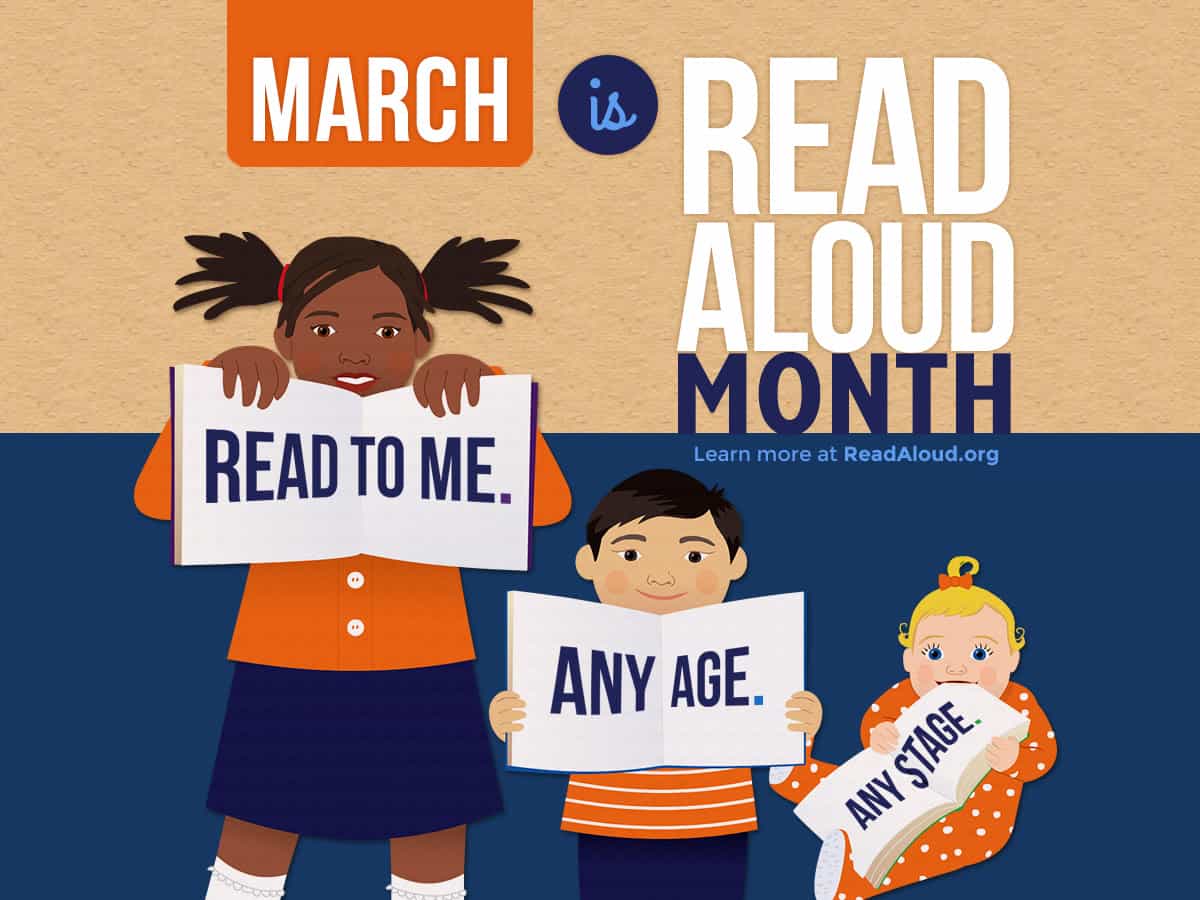 March is Read Aloud Month, and once again we're proud to take part in the national Read Aloud campaign to help promote the important message that every child should be read aloud to at least 15 minutes per day every day.
As an educator, you too can play a role in sharing this message! Here's how you might get involved:
Share on Social Media
The Read Aloud Campaign is asking all partners to post in social media on March 1 and throughout the month of March.  Here is a link to a "Read To Me, Any Age, Any Stage" graphic designed to work as either a Facebook cover page or as a social media post. Their daily messages – in English and Spanish – are also great for sharing on social media!
You can either develop your own copy to go with the graphic image or use their following suggested copy: "Help every parent understand how reading aloud 15 minutes every day from birth through 3rd grade builds a child's brain and lifelong learning capacity."
You can also follow Read Aloud or Waterford on Facebook to share the campaign's content as it comes out.
Become a Partner
Read Aloud relies on its 10,000-plus partners across all 50 states to get the word out. Becoming a partner is free and easy: Just sign up here and commit to sharing some of the messaging, through the communication channels you have available to you, to help reach more parents.
Once you sign up, you get access to all of the fun visual content, including bookmarks, posters and infographics in English and Spanish, that the Read Aloud Campaign creates to help remind parents of the importance of daily reading aloud starting at birth. These handouts are great for sharing with students, parents or displaying in your classroom!