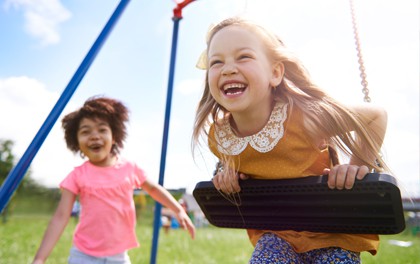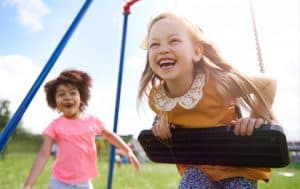 Struggling to find activities to keep your child active and engaged this summer? A break from school can be fun for kids but also difficult for parents, both in terms of time and cost. Finding activities for kids that are simple and inexpensive is a great way to make memories with your child this summer without breaking the bank. That's why we've compiled a list of on-the-go activities and Waterford.org resources for children during the summer break.
Finding Activities Near You
There are a ton of great apps and websites to help you find activities happening near you.
Tips for Traveling with Kids
A lot of families choose to go on special trips or outings during the summer months while school is out. However, traveling with children can be a daunting task! Here are some tips for traveling with children that can help make summer activities go smoothly:
Places to Explore
You don't have to travel far to have fun this summer. There are plenty of great places to explore near you that provide a fun adventure for the whole family. We've also included some Waterford.org activities to try:
Community Gardens
Find a community garden near you. These types of gardens are free for visitors to explore and can be a great way to learn more about growing plants. Many community gardens offer free or low-cost gardening classes. Most also offer options to purchase your own garden space or the fresh, local produce others have grown.
Try these Waterford.org activities while gardening:
Parks
Most state and national parks are inexpensive to explore. Some may require a fee, but include amenities like restrooms, picnic tables, and outdoor charcoal grills. Check with your local park service or recreation department to search the thousands of different sites available near you.
Try these Waterford.org activities as you spend time in nature:
Drive-in Movies
More affordable than the big screen, most drive-in theaters have a free movie night or a family movie night. Taking your family along for a drive-in movie is a fun way to create lasting memories!
Try these Waterford.org activities on your next trip to the movies:
Live Music Events
There are tons of free live music events available outdoors. Live music events are a great activity for the whole family. Pack some snacks and a picnic blanket, and enjoy the performance!
Try these Waterford.org activities while listening to music:
Farms
Many produce farms are free to enter and offer a fun way to explore life on the farm. Some families choose to purchase a basket or bag to fill with produce while others simply explore and check out the many sights to see.
Try these Waterford.org activities when visiting the farm:
Museums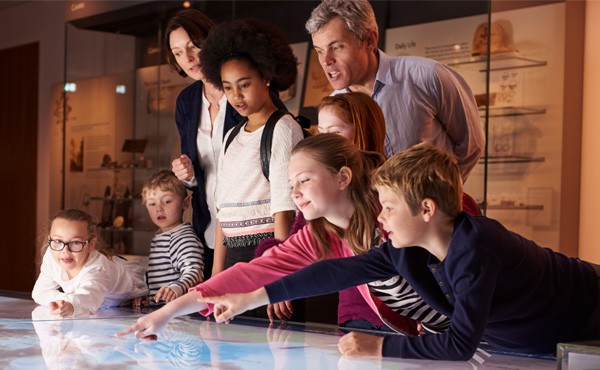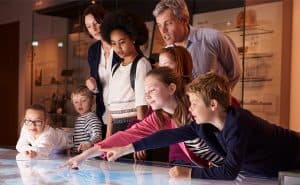 You don't have to spend a fortune when it comes to teaching your child about history. There are tons of free museums that don't charge any admission or that offer free family events on certain days and times. With a little planning, you can have a fun and educational experience!
Try these Waterford.org activities at the museum:
Fairs
Most outdoor fairs and festivals are free and centered around cultural themes. These are great opportunities to get outside, visit booths, and learn more about various topics. Pack a lunch, and your family can have a great time on a budget.
Try these Waterford.org activities before visiting the fair: