Earth Day offers tons of opportunities to experience nature with your family—whether you're exploring the outdoors, creating recycled crafts, or even starting a garden. Everyone can do their part to take care of and celebrate our planet. Plus, Earth Day is an important holiday to celebrate with your kids because you can teach them eco-friendly habits early on.
What is Earth Day?
Earth Day is a worldwide event that takes place each year on April 22nd! Earth Day not only celebrates the planet, but it marks the anniversary of the modern environmental movement. As a family, you can use Earth Day to teach children how to reduce, reuse, and recycle with hands-on activities!
Earth Day Activities for Kids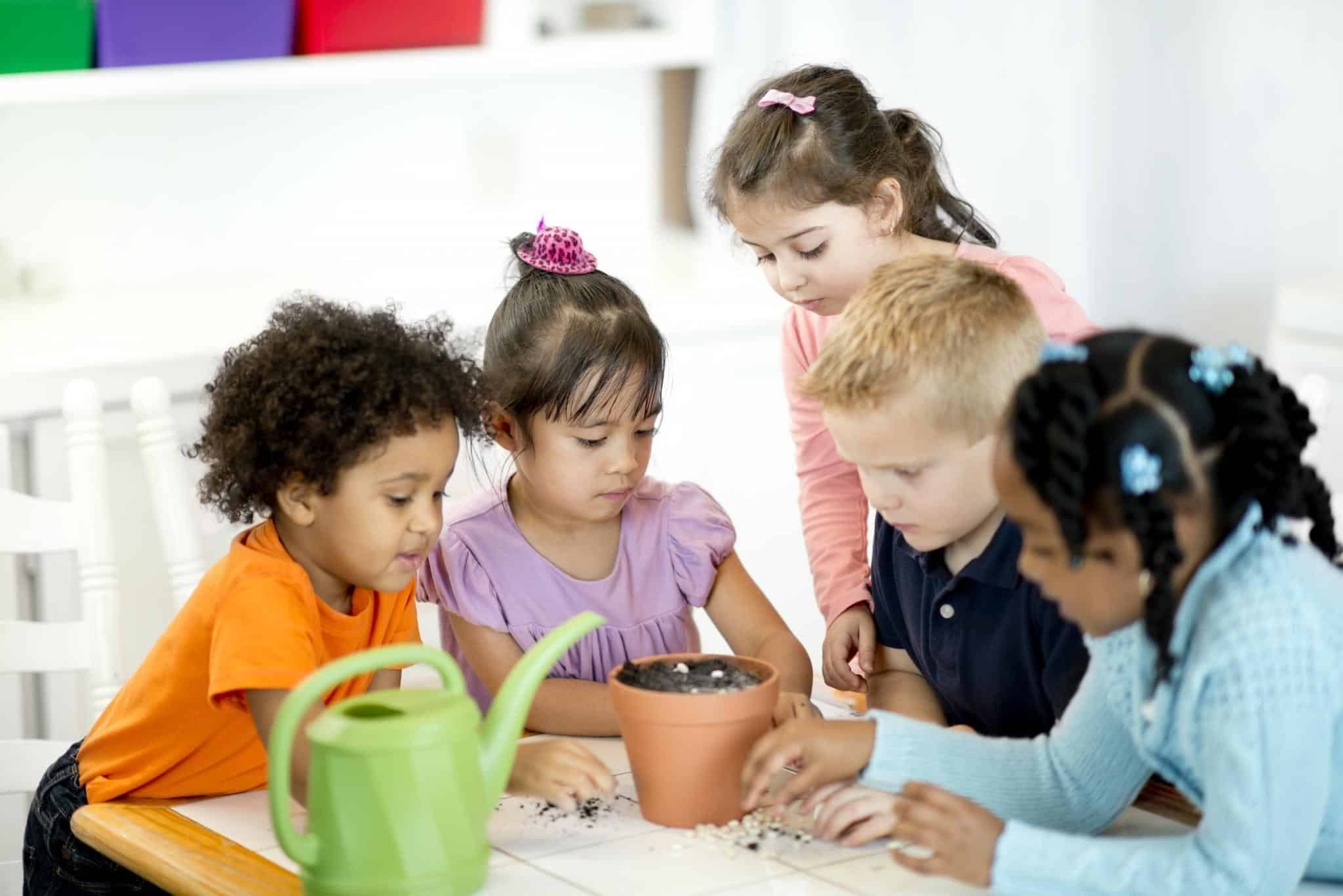 Crafts and activities are a fun way to practice sustainability with your little ones! Even spending a few minutes picking up trash or finding a way to reuse something can make a big difference for our planet. Check out these 9 ideas for celebrating Earth Day that your whole family can enjoy together:
1. Recycled Crafts: Let's turn trash into treasure! These upcycled crafts can teach your children how to reuse items like egg cartons or bottle caps instead of throwing them out.
2. DIY Compost Bin: Composting is not only an environmentally green activity, but it can help kids develop a green thumb in the garden. This sensory Earth Day activity uses trash, kitchen scraps, and other recyclables to make a compost pile.
3. Earth Day Pledge: April is the perfect time to commit to caring for the environment one day at a time. Children can make an Earth Day pledge to find ways they can do their part, like recycling or picking up litter.
4. Milk Carton Planters: This Earth Day activity for kids is a creative way to start an indoor garden. All you need is a milk carton and a few everyday items to grow succulents, herbs, or other small plants.
5. Solar Cookout: Make and experiment with a solar oven as an opportunity to spend time outdoors and learn about sustainable energy as a family.
6. Family Read-Alouds: Read these free Waterford picture books to learn about Earth science topics like seasons, wildlife around the world, and how plants grow together:
7. Virtual Tour of the Grand Canyon: Check out this virtual field trip from the National Parks Service to view the Grand Canyon in real time and learn more about its history from the comfort of your home.
8. PBS Earth Day Specials: Every year, PBS releases free videos about environmental topics for Earth Day. Watch these videos with your children to discover more about our planet and what we can do to protect it.
9. Celebrate Arbor Day Early: Arbor Day is when people all over the world celebrate how much trees enrich our planet and plant new seedlings. While this holiday may be on April 26th, you can always play fun Arbor Day activities (like having a tree planting party) anytime this month.