Martin Luther King, Jr. gave his "I Have a Dream" speech on August 28, 1963 – 51 years ago this week. While this speech is one that is often taught in junior high and high school, it's important to remember that it is also great to share with early learners. In any case, most educators typically watch the original speech with students and discuss what the words mean; MLK's profound message is wonderful to review at any given moment in the school year.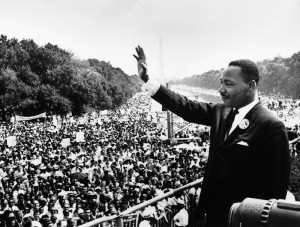 We've gathered a list of activities that you can do with early learners to introduce them to this significant moment in history:
Discuss why it is important to treat all people equally, then brainstorm words or phrases to sum up MLK.
Have students write a short poem or thought about their own dream. You can view some examples here.
Students can create their own MLK Speech with this free printable.
As a class, brainstorm a list of dreams for the future of the students. An example can be found here.
Cut apart these quotes from Dr. King's speech, and match them with inferences. This activity is a little more difficult and you may need to help students with it; however, it's a great way for them to learn to make connections.
This MLK egg experiment teaches young students to look on the inside of a person, rather than the outside — a topic MLK felt very passionate about!
Did you do anything with your students in honor of MLK's "I Have a Dream" speech?