March is Women's History Month, a time to honor the lives and accomplishments of women throughout history who have inspired future generations. This commemoration began in the 1980s as Women's History Week but has expanded into a month-long celebration.
Scientists like Marie Curie, artists like Frida Kahlo, and leaders like Sonia Sotomayor have changed history with their contributions. Activists like Rosa Parks and Malala Yousafzai have stood up for justice and equal access to education for all. Not to mention the billions of women all over the world who impact the lives and communities around them every day.
March is a great time to inspire girls in your classroom to use their own voice, and to teach every child how to show universal respect. Use these 20 activities and book recommendations to help educate children about women in history, and teach them they're never too young to make a difference. For more information about Women's History Month, please visit the official website.
10 Activities to Celebrate Women's History Month
Interview an Important Woman: One great way for kids to learn about the accomplishments of women in their life is to conduct an interview. This template helps kids organize an interview with a grandma, aunt, neighbor or other important woman in their life.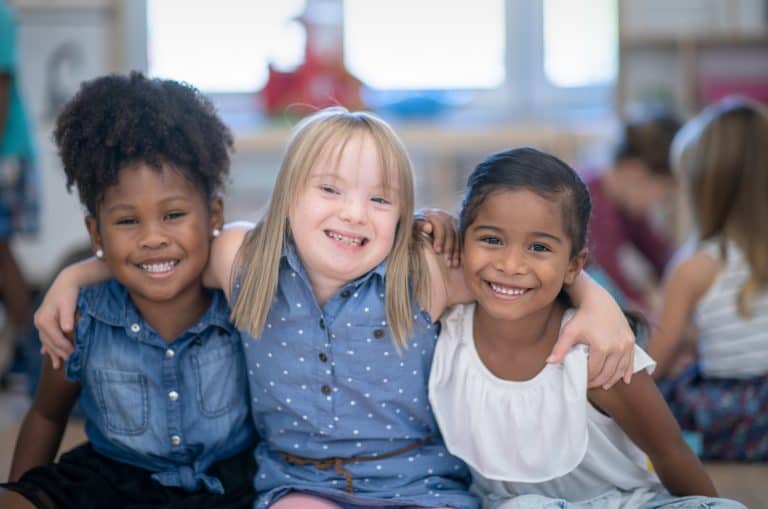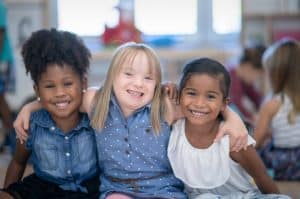 Teach About Women in Congress: Teach kids about the women who serve in Congress with this collection of books and articles. This resource will help children see politics as a space for both men and women.
Women's History Month Worksheets: These activities are a fun way to educate kids about Women's History Month in your classroom.
Learn About a Nonprofit: Teach your students about nonprofits run by women that are making a difference today, like the Malala Fund—an organization that helps girls all over the world pursue a safe, quality education. You can also see if you can get involved with any nonprofits located near you.
Write a Thank You Card: March is also a good month for students to express gratitude for the women who have changed their lives. You can share this free printable postcard from the National Women's History Alliance with your students so they can write a note to a woman who has inspired them.
Watch an Inspiring Speech: This speech delivered to the United Nations by Emma Watson is a powerful statement about gender equality that's sure to delight and inspire children and Harry Potter fans alike.
Marie Curie Coloring Page: Teach your students about Marie Curie—whose pioneering research on radioactivity led her be the first woman to win a Nobel Prize—with this fun coloring page.
Rosa Parks Lesson Plan: This lesson plan teaches preschool and elementary-aged kids the story of Rosa Parks and her role in the Civil Rights Movement.
Listen to a Podcast: Forever Ago is an educational podcast with one aim: to get kids excited about learning history. For Women's History Month, listen to an episode about a historical figure like Mary Shelley, the author of Frankenstein, considered to be the first science fiction novel.
Read Books By and About Women: As part of Women's History Month, celebrate the stories and accomplishments of women who changed the world for the better in class. Find a biographical picture book about women in history to share with your students using the book recommendations below.
10 Children's Picture Books for Women's History Month
These 10 biographical children's books about women in history make excellent classroom read-alouds. This list includes three downloadable books from Waterford.org that are available to download in both English and Spanish.
Children can be inspired by learning about young people changing the world, so many of these books focus on the early lives of notable women.
1. I Want to Be a Scientist like Marie Curie by Eva Michelle Hunter (also in Spanish: Quiero ser un científico como Marie Curie): Marie Curie was a Polish scientist who became the first woman awarded a Nobel Prize—and the only woman to have won it twice. Learn more about Marie Curie's accomplishments, including the discovery of radium.
2. Malala's Magic Pencil by Malala Yousafzai: When educational advocate Malala Yousafzai was a little girl, she dreamed of finding a magic pencil to solve the problems she saw around her and make lives better. In this biographical picture book, Malala reflects on how she learned that even without a magic pencil, she—and every child—can make a difference.
3. Hidden Figures: The True Story of Four Black Women and the Space Race by Margot Lee Shetterly: Katherine Johnson, Dorothy Vaughan, Mary Jackson, and Christine Darden were mathematicians who developed calculations for NASA's first space missions in the 1960s. As these women made history, they faced prejudice from their colleagues for being Black and female. In this picture book, you'll learn how they dealt with discrimination and changed the course of science.
4. The Courage to Learn: A Story About Helen Keller by Pamela Moody (also in Spanish: La valentía para aprender: La historia de Helen Keller): As a young child, Helen Keller contracted an illness that left her deaf and blind. With the help of her teacher, Anne Sullivan, Helen learned to communicate through Braille and with her hands. Learn about her early life and how she became an advocate for children with disabilities.
5. Sonia Sotomayor: A Judge Grows in the Bronx / La Juez que Crecio en el Bronx by Jonah Winter: Sonia Sotomayor, the first Latina person to be nominated to the Supreme Court, grew up determined to change the lives of those she met for the better. This bilingual children's book is great for teaching children vocabulary in English and Spanish.
6. Wilma Unlimited: How Wilma Rudolph Became the World's Fastest Woman by Kathleen Krull: Wilma Rudolph was told that she would never walk again after contracting polio as a child. But Wilma fought to achieve her dreams of becoming an athlete, and in 1960 she became the first American woman to win three gold medals at the Olympics.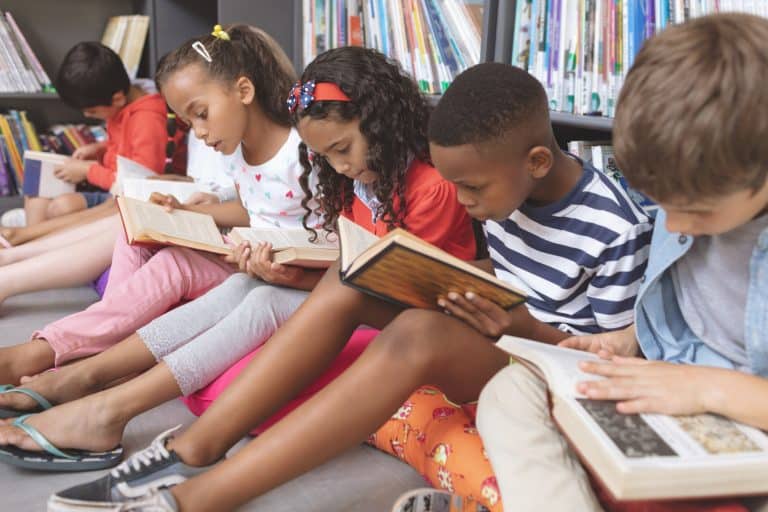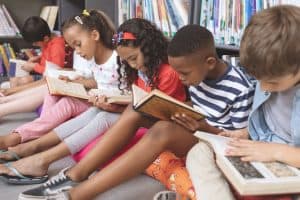 7. Amelia and Eleanor Go for a Ride by Pam Muñoz Ryan: Did you know that the aviator Amelia Earhart and former First Lady Eleanor Roosevelt were friends? This nonfiction picture book tells the story of one night in 1933 when they went on an airplane ride together.
8. I Want to Be a Scientist like Jane Goodall by Vickie Ahlstrom (also in Spanish: Quiero ser un científico como Jane Goodall): Jane Goodall is a wildlife scientist known for her groundbreaking research with primates. This picture book shows how Jane's curiosity about the world around her as a child led to her scientific achievements as an adult.
9. Frida Kahlo and Her Animalitos by Monica Brown: Frida Kahlo is best known for her surrealist paintings. Did you know that she loved animals and had three dogs, two monkeys, two turkeys, an eagle, a parrot, a fawn, and a cat? Find out how her pets inspired her work.
10. Miss Moore Thought Otherwise: How Anne Carroll Moore Created Libraries for Children by Jan Pinborough: It's hard to believe that just one hundred years ago, children were not allowed to borrow books from the library! Discover how all that changed when American librarian Anne Carroll Moore established the world's first children's section at the New York Public Library so young readers could borrow books.