March is Women's History Month, a time to honor the lives and achievements of incredible women throughout history, women who inspire future generations to make their own impact. From the Civil Rights Movement to the present day, women like Rosa Parks and Malala Yousafzai stand up not just for women, but for all people in the world. And thanks to women who fought for their right to vote and still fight against discrimination, women now have a much stronger voice.
If you are looking for an educational and impactful way to celebrate Women's History Month with your child, use these 8 activities to help educate children about women in history, and teach them they're never too young to make a difference. For each activity, you will also be introduced to incredible women that your child can look up to and to help map their own life experiences.
Celebrate Women's History Month

Teach your child that there is no limitation to what they can accomplish based on gender. Look to the women below and the activities to honor them as a special way to celebrate their legacy and impact on the world.
Georgia O' Keeffe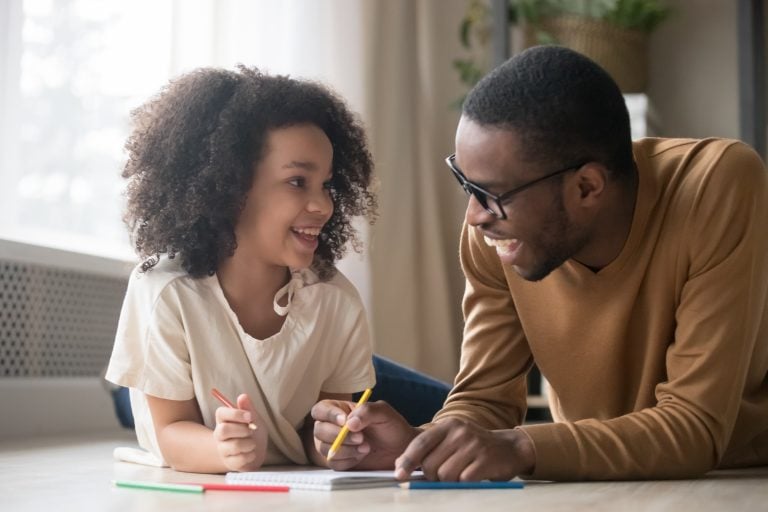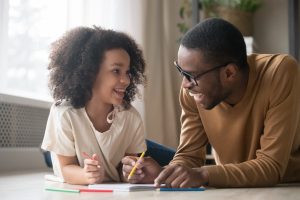 Georgia O'Keeffe is one of the most significant and intriguing artists of the 20th century, and she is known internationally for her boldly innovative art. She is best known for her paintings of enlarged flowers, New York skyscrapers, and New Mexico landscapes.

Together, write out some words you think of when looking at some of her art so that you can have a small discussion about who she was, when she lived, and what her style was all about.
After talking about her life and artwork, pack some painting supplies and find a local park where you can paint flowers you see. Painting from nature is always a nice change of scenery, and a park is a great place to get some playtime in after you create something beautiful! 
Sally Kristen Ride
Sally Kristen Ride was an American physicist and astronaut who became the first American woman in space in 1983. At the age of 32, Ride was considered the youngest American astronaut to have traveled to space.
Spring weather means warmer temperatures, so take a night to learn about star constellations! Helping your child understand that the stars create patterns in the sky is a great way to introduce how everything in nature is masterfully crafted to create chains, sequences, and living patterns.

Print simple constellation maps and try to find them as you lie down together in your yard or at a local park. Ask questions about outer space and how your child would feel about being an astronaut. Would they be afraid to travel in space? Why or why not?
Jane Goodall
Jane Goodall is a British primatologist and anthropologist who has dedicated her life to animal research while actively running a range of conservation programs to protect chimpanzees and the environment.
To celebrate those who are actively trying to protect and improve our environment and animal life, take a nature walk! As you walk, observe the beauty of nature and improve your local environment by collecting any trash you see along the way. If you find things you can recycle, take them to a recycling bin or local facility.
If your child loves animals, you can also take them to visit a local animal shelter where you can volunteer to read to dogs or take them on their daily walks.  
Amelia Earhart
Amelia Earhart was one of the first female pilots, and the first female pilot to fly across the Atlantic Ocean. Sadly, Earhart and her plane vanished during her attempt to fly around the entire world.
Take flight together by visiting an aeronautics museum in your area and see if you can find a plane like Amelia flew. Afterward, make a paper airplane and host a paper airplane contest. What design flew the farthest? What worked best? There are tons of online tutorials on making different types of paper airplanes, so make some mistakes and learn as you go!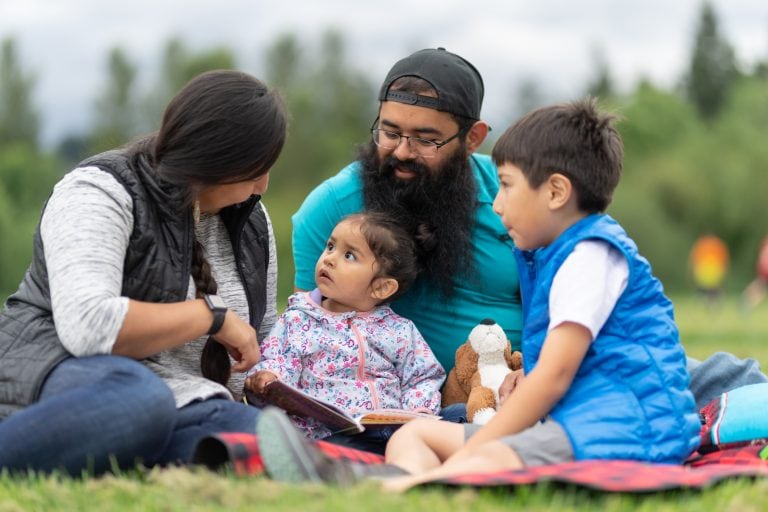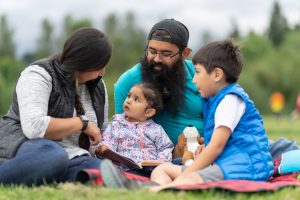 Malala Yousafzai
Malala Yousafzai is a Pakistani activist for female education and the youngest person to receive the Nobel Peace Prize. She defied the Taliban in Pakistan and demanded that girls be allowed to receive an education at the risk of her own life. Surviving an attack, she is a voice for female education everywhere and works across the world to ensure girls have the right and means to education.
Having an education is such a gift in today's modern world as it opens doors to a bright future. Unfortunately, not everyone has the ability and means to receive an education, so to celebrate and empower women in education: show gratitude! 
Make a thank you card or drawing for a teacher together to show gratitude. Then, talk to your child about what they love about school and their favorite subject.
Ruth Bader Ginsberg
Ruth Bader Ginsburg was an associate justice of the Supreme Court of the United States. She was the second woman appointed to serve on the Supreme Court and is famously known for her work to improve human equality and justice.
As a Supreme Court Justice, you need to know how to communicate, argue respectfully, and disagree kindly. It's important to teach a child how to state their needs and lay out a reasoned argument in a calm, measured way. It will be a skill that will help them the rest of their lives!

To do this, teach your child to:
Understand that arguments should not happen when they're angry. Let them know that discussions can only occur when they're calm.

State their goals or needs first, before talking about how they feel.

Lay out an argument that states why what they need is a good thing.

Actively listen to the other side of the argument.

Offer wins or compromises for calm and collective arguments.



By helping your child learn to disagree and argue respectfully, they will succeed and won't have to struggle to communicate what they want and need. 
During  Women's History Month, let's celebrate the achievements of women to inspire children who will one day help shape our future!