April is designated as the Month of the Military Child, recognizing the important role military children play in the armed forces community and the daily sacrifices they make and the challenges they overcome.
Throughout the month, the U.S. Department of Defense Education Activity encourages schools to plan special events to honor military children or incorporate the themes of the month into the classroom. "These efforts and special events will stress the importance of providing children with quality services and support to help them succeed in the mobile military lifestyle," the DoDEA writes.
Is your school or district doing anything to recognize your military students this month? Here are a few ideas from the DoDEA for how to celebrate: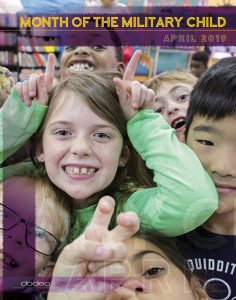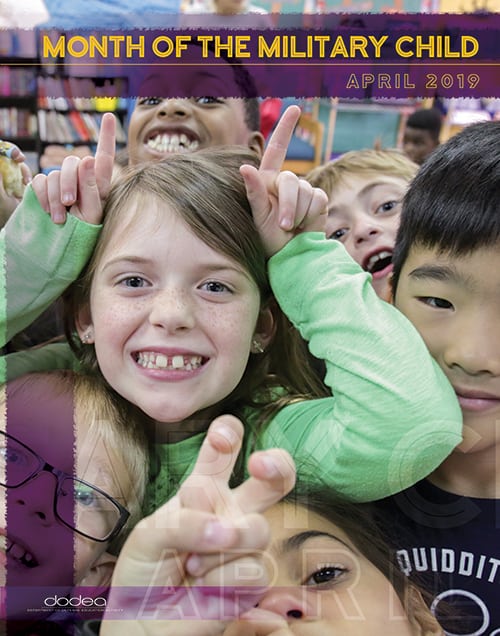 Participate in "Purple Up! For Military Kids" Day, April 10—This is a day for communities to wear purple to show support and thank military children for their strength and sacrifices. Purple symbolizes the combined colors of all branches of the military-Army green, Coast Guard blue, Air Force blue, Marine red, and Navy blue.
Feature the Month on Your Website and Social Media Channels—Schools can promote the Month of the Military Child on their websites or social media channels, or highlight resources for military families.
Publicize and Participate in Community Events—Publicize local Month of the Military Child events and activities and look for ways schools can contribute to these celebrations like setting up an information or activity booth or having teachers volunteer at events and activities.
Host an Assembly or Recognize Students at Sporting Events—Hold a school assembly honoring military children or make a special announcement before, during or after sporting events recognizing all military children. The DoDEA suggests having a performance by the band; having students write a poem about what it means to be a military child and selecting students to read their poems; or doing a special recitation of the pledge or national anthem.
Teachers Salute Military Children—Ask teachers at your school to make a special project with their classes that ties into the Month of the Military Child.
Month of the Military Child 2019 Resources
Here are some more resources for educators with ideas for how to meet the unique educational needs of military children:
Sesame Street for Military Families
AASA Toolkit: Supporting the Military Child
Military Benefits Month of the Military Child events and activities