One of the brightest stars in Alabama's field of education is the PreK program in the Mobile County Public School System (MCPSS). Located on the Gulf Coast, Mobile, Alabama, is home to the largest and first school district in the state, serving almost 60,000 students annually.
Mobile and Waterford.org
"The students absolutely love Waterford! From day one when they are introduced to Waterford, it becomes a part of their day to day! …  It is a joy to hear them interact with their headphones on as they don't realize we can hear them." –Paula Reese, PreK Program Manager
Prior to 2009, early childhood leaders in Mobile County were researching solutions to supplement PreK classrooms with high-quality and age-appropriate curriculum. In 2009, MCPSS began a partnership with Waterford, providing across-the-board solutions that delivered the consistency they were seeking.
Those solutions, Waterford Early Learning and Waterford Early Learning: SmartStart, align with both state and federal guidelines for preschool-aged children. These programs merge technology into the classroom and allow teachers in Mobile to supplement their regular instruction with an individualized learning plan for each student.
Now 10 years into the partnership, over 1,400 PreK children in 85 classrooms across 44 schools use Waterford each year. Plus even more K–2 students, particularly with the expansion of Waterford into new kindergarten classrooms in several schools over the past year.
Differentiated Instruction with Waterford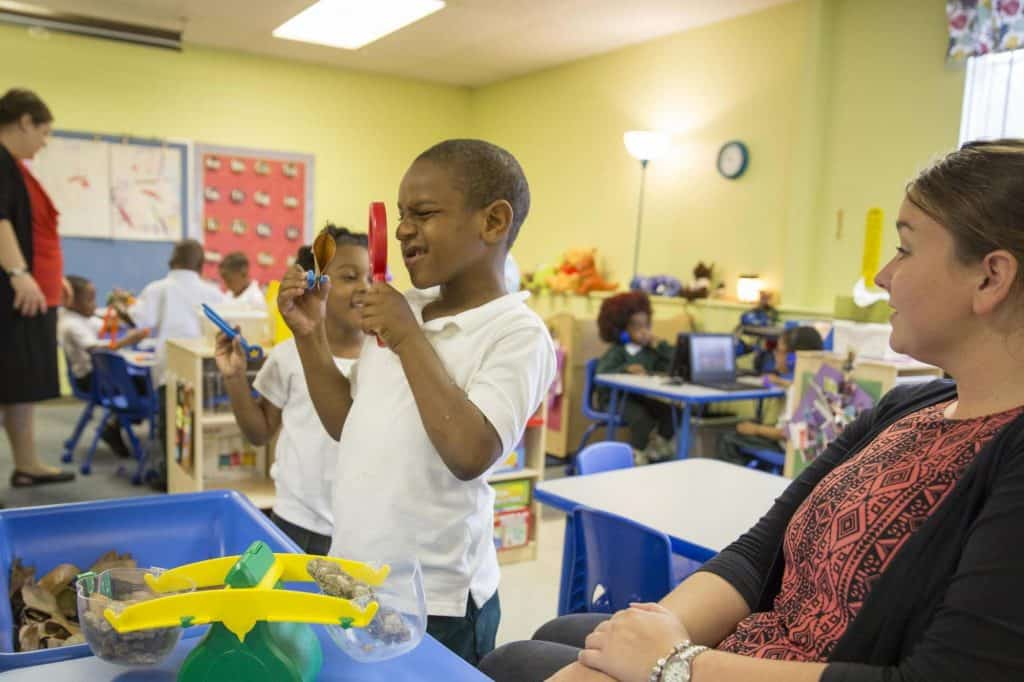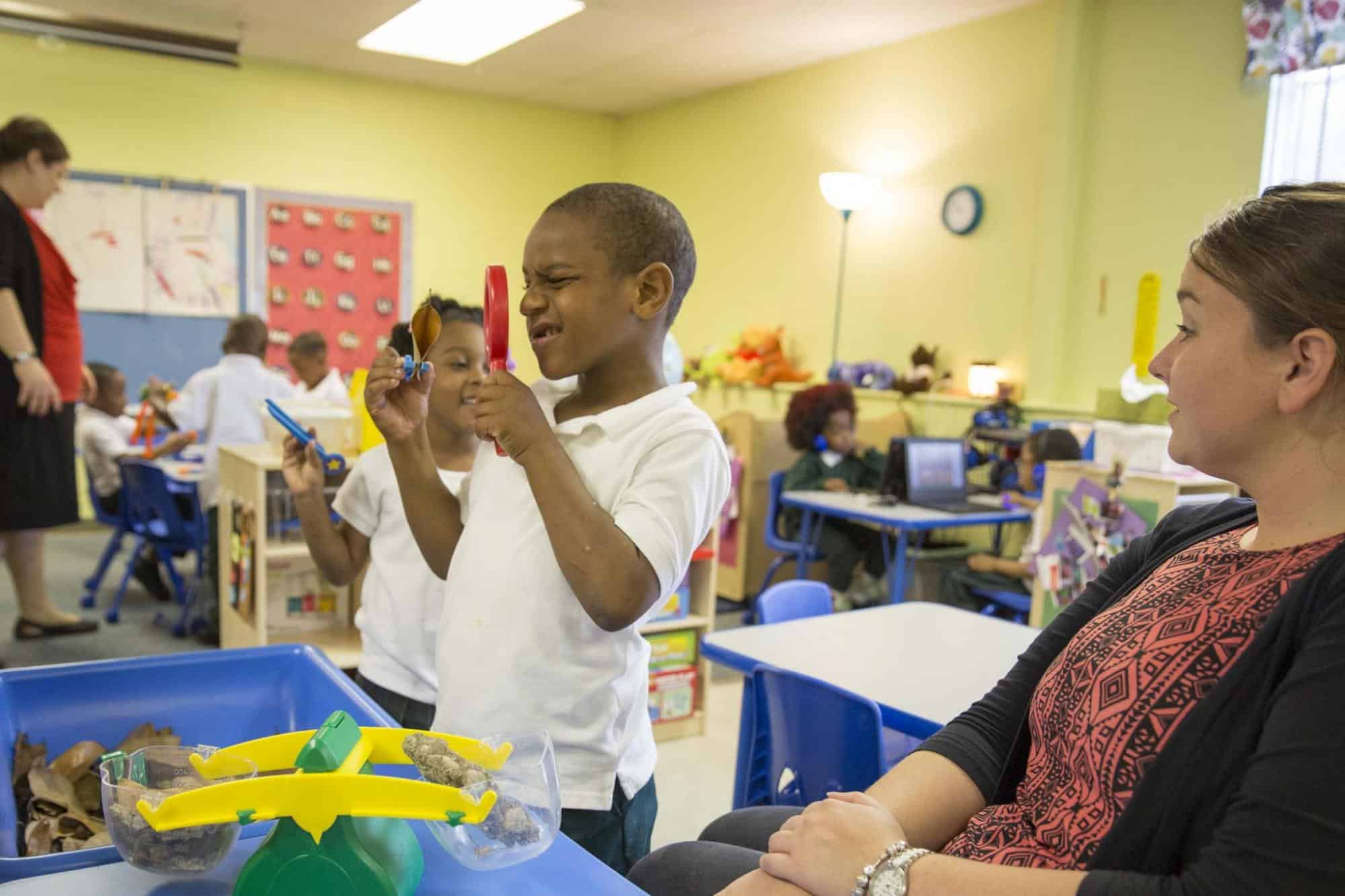 For under-resourced and minority students in Mobile, public school is often their first exposure to formal education, so many students enter school behind their peers and unprepared to learn. PreK teacher Dionica Davis explains, "Many of our students come to us without prior exposure to the basics of the concepts we teach."
This presents early educators in Mobile the additional challenge of closing those education gaps in addition to teaching grade-level curriculum. "However," Davis continues, "we gladly accept this challenge because we know that with the district's curriculum and the help of [Waterford], we can meet this challenge and help our students get ready for kindergarten."
For PreK special education teacher Kerry Tran, Waterford provides individual instruction that she otherwise would not have time to give. "Waterford is like having someone else giving my students access to re-teaching of my lessons on a daily basis," says Tran. Waterford allows for practice and reinforces the concepts she teaches to the whole class. "Everyone is able to grow at their own pace, and I love that."
"[My favorite part of being a teacher is] seeing children grow and learn and feeling like I was an important part of that process." –Kerry Tran, Preschool Teacher
Children who struggle or are behind aren't the only students who benefit from the additional instruction in Waterford. With differentiated instruction, students who are ahead of their peers skip to more advanced activities to keep them engaged and challenged.
"There is no 'one size fits all' program or curriculum for a group with such a variety of needs," says Mandy DeMattei, a PreK special education teacher of the deaf and blind. Her challenge of reaching children with wide-ranging needs becomes more manageable with the addition of technology.
Keeping Students Engaged, Motivated, and Confident
"My wish for my students is for them to be successful in whatever path they choose. People think having a disability makes certain goals unattainable. I want my students to know their disability does not define them, and they can do anything and be anyone they want to be." –Mandy DeMattei, Special Education PreK Teacher for the Deaf and Blind
Student engagement with the program is essential. Waterford is designed to provide extrinsic motivation for students as they work through activities, which increases their desire to learn.
DeMattei says she hears her students "singing the songs along with their tablet and watch[es] their excitement over mastering a new skill." Angela Casey, a PreK teacher in a Title I school, says, "When students complete the activities on Waterford independently, their self-confidence increases."
DeMattei adds, "Waterford's songs and repetition have given the students a sense of confidence that supports classroom instruction." She saw greater success in her students with end-of-quarter assessments, which she attributes in part to Waterford: "Two students were singing a Waterford letter sound song to recall the sound for each letter."
Supporting MCPSS Educators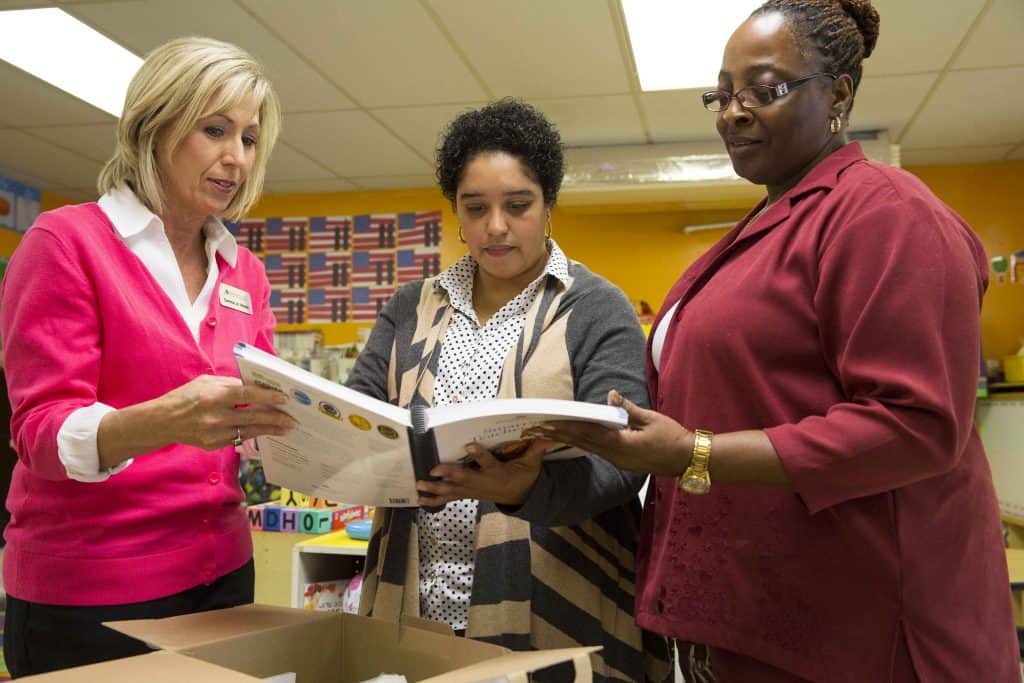 Nurturing confidence in students is only one part of Waterford's mission within the Mobile partnership. Confident teachers are another crucial element, and Waterford supports educators in several ways.
The program itself provides data, reports, and insight into student performance, which helps teachers know where each student stands and can inform whole-class instruction. Casey benefits from clearly seeing a student's strengths and weaknesses in the program's dashboards and reports. This information also allows her to better communicate with parents regarding their child's needs.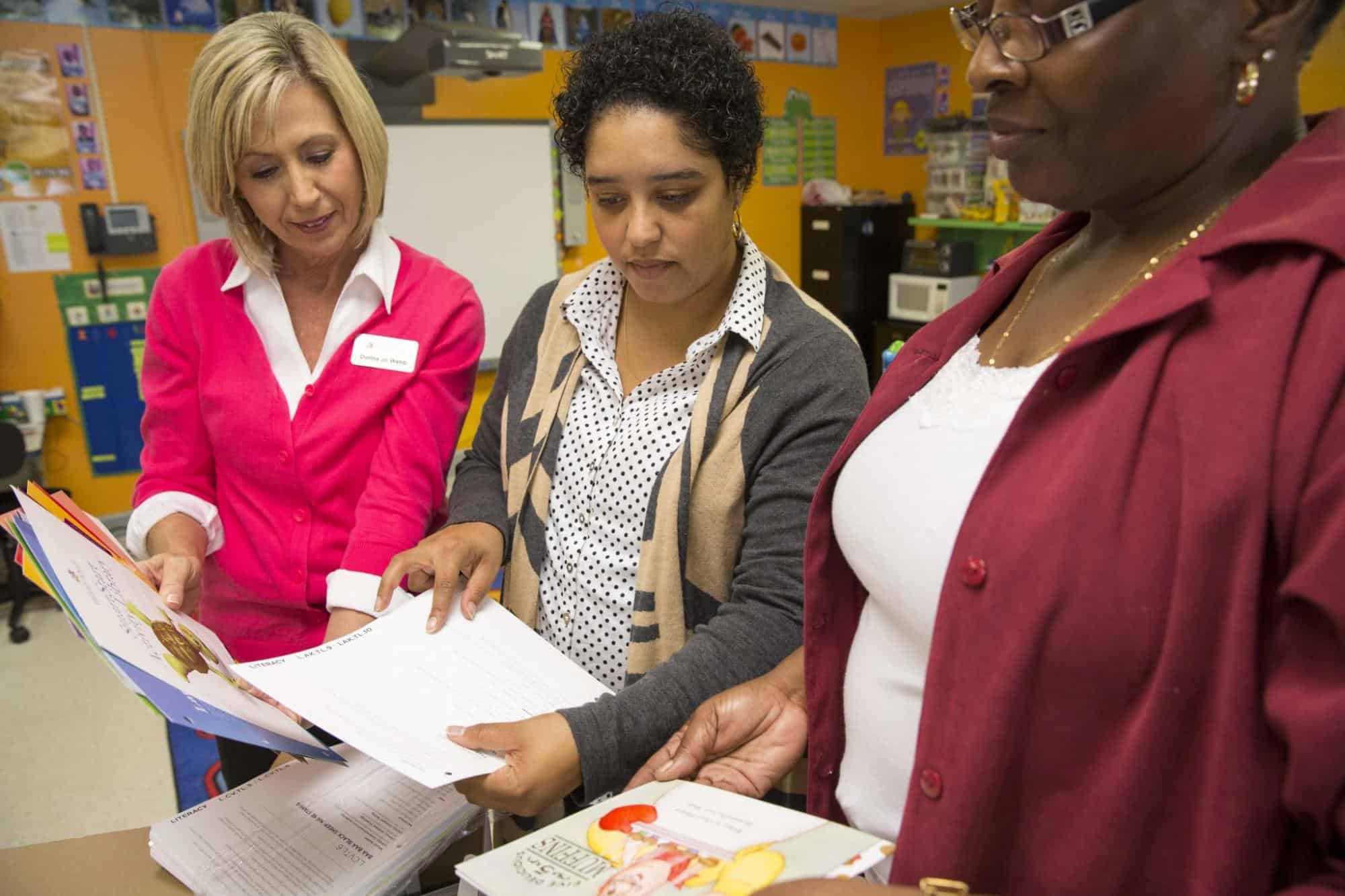 While the program provides data and numbers, there's no substitute for the human touch. Waterford's Senior Implementation Specialist, Donna Jo Webb, has been there every step of the way to provide direction and support for MCPSS educators using Waterford. On the MCPSS side, Belinda Roberts, Executive Director of Federal Programs, and Paula Reese, PreK Program Manager, jointly expressed their feeling that Webb was an integral part of their success implementing Waterford. They wrote:
"[Donna Jo] has been very instrumental in providing personalized support and instruction…She can get new teachers started in the right direction while helping other teachers to continue to improve and try new things. She is also a great motivator for the teachers and a cheerleader for Waterford!"
Since the beginning of Waterford's partnership with MCPSS, this personal approach to professional development has been a priority, and Webb's efforts and dedication have led to outstanding Waterford implementation fidelity in the school system.
Progress and Growth
"I love to see students' faces when the light bulb goes off! When something makes sense or suddenly they are able to accomplish something independently, like putting the letters in their name in the correct order for the first time." –Angela Casey, PreK Teacher
"I'm so proud of the growth I've seen since the beginning of our implementation," says Webb. "The teachers are the true heroes for consistently providing students with the tools they need to be ready for kindergarten. This year 88% of Mobile's PreK classrooms reached or exceeded our Waterford goals, and student growth was amazing."
Kindergarten teachers in Mobile have noticed the improvement over the years as well. A 2011 survey of kindergarten teachers in Mobile showed that nearly three out of four teachers noticed an improved readiness in their students who used Waterford in PreK compared to the years before Waterford was implemented in Mobile's PreK classrooms.
Of the 2018–2019 school year, DeMattei says, "This year, I have seen more success with letter names and sounds, as well as basic numeracy skills," and Davis notes they have seen an improvement in phonics and mathematical concepts.
Thank You, Mobile County Public School System
We thank MCPSS for our 10-year partnership and are excited to continue working with educators, students, and families in Mobile. The passion and dedication of the teachers and administrators in the district is a big part of their students' success, and we are proud to be a part of that.
"I'm so proud of the teachers … for their dedication to offer their students a quality, research-based tool to support the foundation they are providing to each student. But, above all, I treasure the growth of friendships and sense of collaboration with my colleagues in Mobile County Public Schools. My mantra has been, and continues to be, 'It's more than just a job to me!' And, it is! The MCPSS PreK program holds a piece of my heart. It's my honor to support Mobile's PreK Program through our partnership with Waterford!" -Donna Jo Webb, Senior Implementation Specialist, Waterford.org
"It pulls the strings of my heart to watch the excitement on the faces of my students when they learn something new. There are no words to describe the feeling I get when I see my students reach goals. . .  It brings pure joy to my heart." –Dionica Davis, PreK Teacher