When putting together lesson plans for the upcoming school year, it can be tempting to dive into reading and math curriculum from day one. There's always so much to get through, and time seems in short supply. But it's worth making time for social-emotional activities early on. These can make a big difference for your students when they happen during the first weeks of school.
One of the biggest predictors of a positive school experience is whether students have made friends in class.[3] Students with friends in class generally consider their school experiences as positive, whereas students without friends often feel unhappy at school. As a teacher, you can use get-to-know-you activities to help students bond as much as possible.
Bonding during the first week of school can significantly improve your students' academic trajectory far beyond their time in your class. Students whose schools include social-emotional curriculum often see improved social skills, behavior, and even academic performance.[1] And in the long term, social-emotional learning is linked to an increased quality of life, better mental health, and reduced risky behavior for older students.[4,5]
50 First Day of School Activities for Elementary Students
If students can connect with their peers early in the school year, those positive relationships can make a world of difference throughout the year. Use these 50 classroom icebreakers and community-building activities to help your students bond during the first days of school.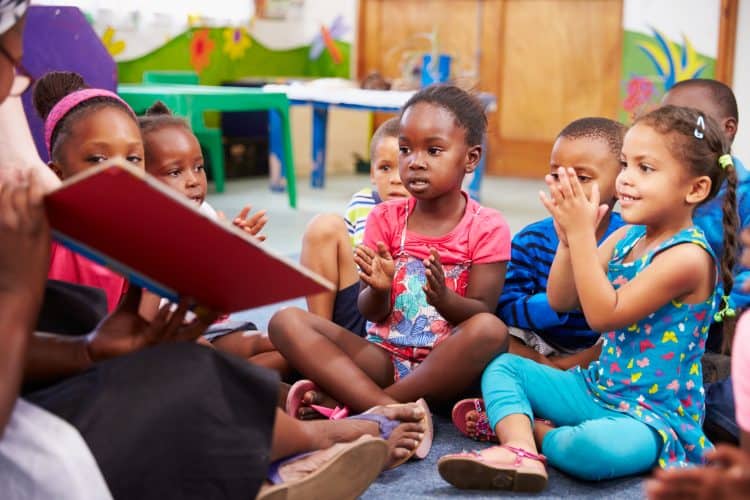 1. "Dicebreakers:" All you need to play this first day of school icebreaker is a few sets of dice and plenty of willing students! Students roll the dice to answer a variety of get-to-know-you questions.
2. Autograph Scavenger Hunt: This activity encourages students to connect with as many peers as possible on the first day. Tell students to locate a different person for each box, if possible.
3. Wrinkled Heart Empathy Craft: Empathy is an important skill to teach your students for building a strong classroom environment. Use this activity to explain the importance of compassion to your students and help prevent bullying.
4. Beach Ball Buzz: If you're looking for a getting-to-know-you activity on the first day of class that gets students moving, try this one! Write a question on each side of the beach ball in permanent marker and have fun tossing it around while learning all about your students.
5. Get-to-Know-You Jenga: Even board games can be icebreakers if you make a few tweaks. As students build the Jenga tower, they'll ask and answer fun questions that are all about them.
6. Two Truths and a Lie: This simple icebreaker doesn't require any materials to play. Gather your students together in a group and see if you can guess which fun facts are the truth and which are lies.
7. Know Thy Neighbor Game: How good are your students at guessing facts about their new classmates? Play this creative getting-to-know-you activity to find out!
8. Name Planes: Putting together these "name planes" can be a crafty way for students to get to know each other. After everyone has created their paper airplane, send them soaring through the room and use them to have students introduce each other.
9. Inside-Outside Game: This game (number five on the linked list) encourages students to open up with each other and be vulnerable about what makes them unique as well as what qualities or experiences they share.
10. Meetball: This game (third on the list here) helps students memorize their classmates' names in a fun, stress-free environment. Gather your students in a group and take turns tossing the ball and practicing each other's names.
11. Math About Me: Finding engaging ways to teach students math can make a big difference during the first days of school. Use this activity to let students introduce themselves while learning about numbers.
12. Loaded Questions Game: Having students ask a list of questions back and forth can get repetitive. This game shakes it up by letting students pick questions out of a paper bag.
13. "I Am" Poems: Your students could be poets and not even know it! Make these visual poems together, then hang them up in your classroom.
14. Gummi Bear Share: A snack just might help your studentsGiving your students a snack can help them loosen up on the first day of school. Grab a bag of gummi bears and use the colors to assign students a few icebreaker questions they share with the class.
15. Color My Feelings Art: This art project is a great social- emotional learning activity to do during the first few days of school.
16. Personalized Plates: The upcoming school year will be a journey, which makes this license plate activity all the more fitting. Have your students describe themselves in a short word they can use as their own license plate, then encourage them to decorate the plate in a way that shows their personality. This is one of several activities listed at the link.
17. Trust Walk: This team-building activity is designed to boost your students' listening, communication, and goal-making skills.
18. Collage Mobile Craft: Why not get to know your students through a fun craft? These collage mobiles allow students to explore their creative sides as they introduce themselves.
19. Icebreaker Bingo: Using bingo to learn facts about other students can help make the getting-to-know-you process fun. It is the last activity listed on the link.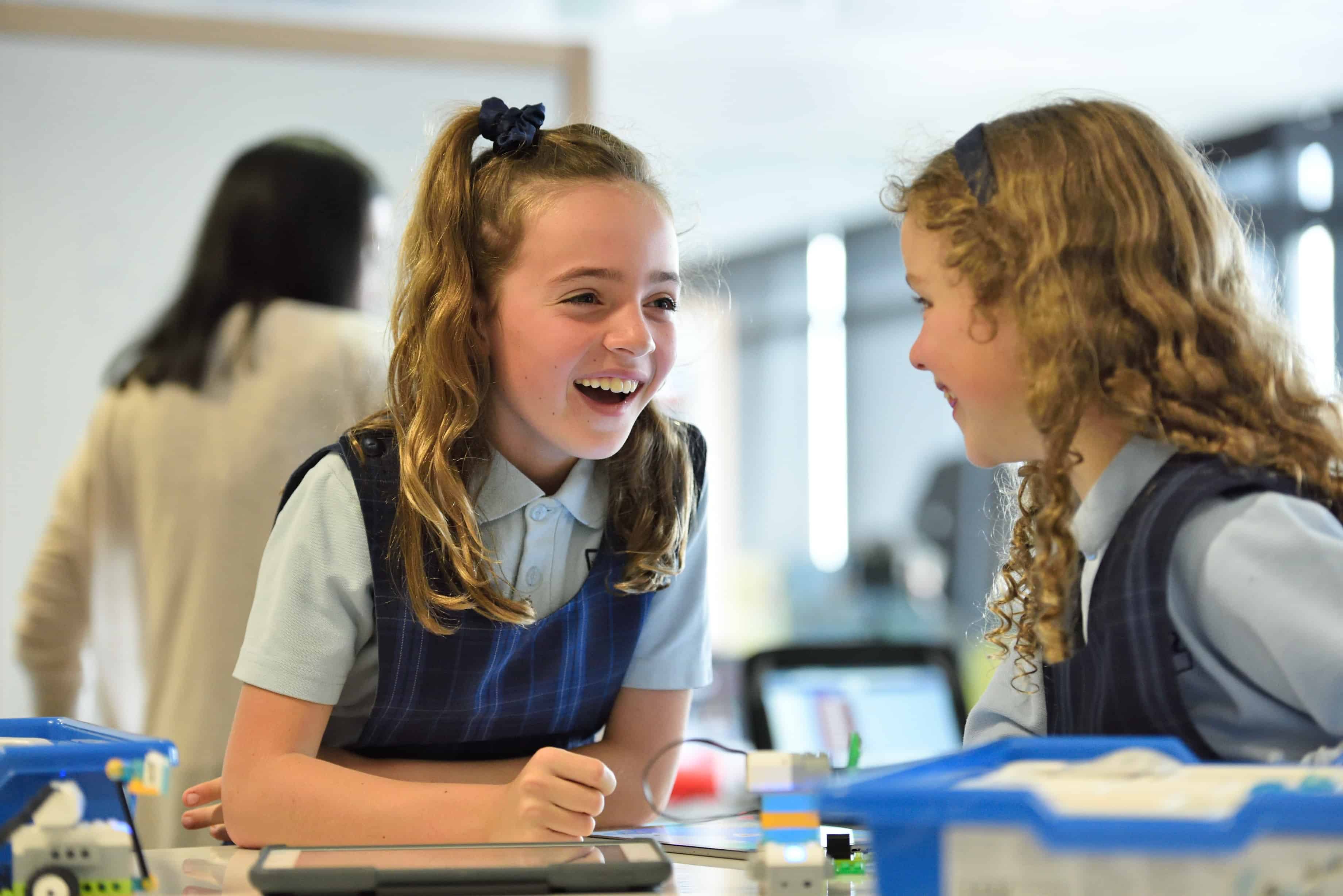 20. In the Not Seat: This icebreaker is like a cross between musical chairs and traditional get-to-know-you games. It's also a great way for younger elementary students to get their wiggles out, a welcome side effect if your students have some first-day nerves.
21. Forehead Dots Game: Can your students arrange themselves into different groups without talking? Find out by playing this challenging, fun game in class!
22. A Fan of Validation: Everybody likes to know that they are wanted and belong in class. Use this activity to show students how compliments can lift a person up.
23. Think–Pair–Share: Even early elementary students can learn how to use critical thinking skills with this class discussion activity. Scroll down a bit at the link to see more about this activity.
24. Movie Ball Game: This game is similar to the beach ball activity but with favorite movies and higher stakes. If a student doesn't think of a favorite movie to name by the time someone passes them the ball, they're out for that round.
25. Me Commercial: Need an "all about me" activity for older elementary students? The 10th activity on this list has you pair your students to create commercial-type skits so they can all get to know each other.
26. This or That?: If you need a simple icebreaker activity, try playing "This or That?" with your class. Students get to weigh in on questions like "Batman or Spider-Man?" or "Cats or dogs?"
27. Four Corners with a Twist: This fun get-to-know-you game gets students moving all over the classroom!
28. Meet Your Match Game: One way to build student relationships is by encouraging them to see how alike they all are. By handing each child a puzzle piece and helping them find the classmate with a match, you can show every child that they belong in school.
29. First Day Jitters Activity: It's normal to be nervous on the first day of school. This activity will remind students that they're not alone and that this school year will be one to remember.
30. Stringing Conversations Together Game: Activities that teach social skills can be especially helpful for early elementary students. This game encourages students to practice making conversations with new people.
31. A Great Wind Blows: Where will "the wind" blow your students as they answer icebreaker questions? Find out by playing this game with your class!
32. Paper Chain Challenge: This fun team-building activity requires your students to work together in teams to build the longest paper chain.
33. All About Me Selfies: Drawing self-portraits can help your students express themselves with the class. Your students can take (or rather, make) their own selfies to show off their unique personalities.
34. Newspaper Game: This activity will test your classroom's cooperation skills by seeing how far they can hop on newspaper sheets without touching the ground.
35. I Wish My Teacher Knew…: Let your students know you care about them by giving them a space to share their stories. It might surprise you what your students wish you understood about their lives.
36. Tale Toss: This team-building activity (see page 10 on the link) requires the whole classroom to work together and tell a story. How long can your classroom story get before dropping the object?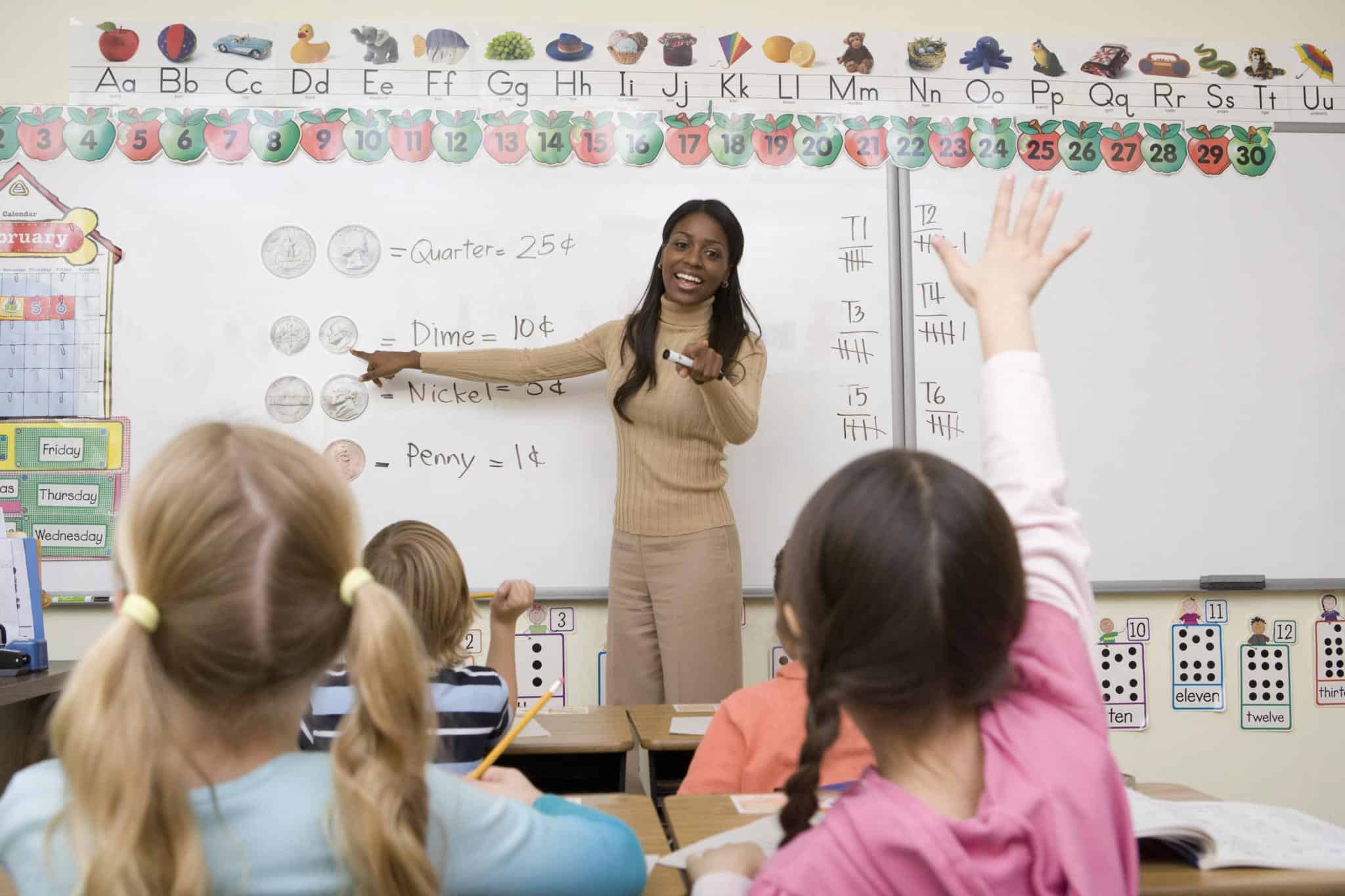 37. Speed Friending: This social skills activity gives students plenty of opportunities to make new friends in a short time period.
38. Alphabet Relay Race: One of the best ways to teach students important concepts is by making it fun. In this game, students work in teams to put together the alphabet.
39. Emotional Intelligence Reading: If you want to promote social emotional development from the first day of school onward, try reading one of these books as a class.
40. Time Capsule: A time capsule can be a fun way to measure your students' progress over the year. Plus, your students can get to know each other by seeing what they put in the time capsule.
41. Classroom Scavenger Hunt: Familiarize your students with their classroom while they get to know each other with this fun activity.
42. What Does a Social Friend Do?: What does it mean to be a true friend? Brainstorm qualities of a good friend with your students, then create a poster together to hang up on the wall as a daily reminder.
43. "I Like It" Tag: Turn this classic P.E. game into a bonding activity by using it to unite students with similar likes.
44. All About Me Bag: For this activity, students fill up a paper bag with their favorite things and share them with the class. This can be a fun twist on traditional show and tell.
45. The Toilet Paper Game: If you're looking for a quirky get-to-know-you game, try playing this one with your new class!
46. Chit Chat Cards: It can be tough for new elementary students to think up conversation starters. Help your new students connect faster by putting together some "chit chat cards." (After clicking on the list, scroll to activity number three.)
47. Get-to-Know-You Snowball Fight: You don't have to wait until winter to have a snowball fight! Have fun making paper snowballs with your class, then use them for a unique icebreaker (pun intended!) game.
48. Name Game: Getting-to-know-you activities that teach your students their classmates' names can be especially helpful for kindergarten students. This game pairs each name with an adjective to help students remember the names better.
49. Back-to-School Resolutions: Have older elementary students freewrite a few resolutions for the school year, then take turns sharing them with the class.
50. Whole Body Listening Games: Teaching your students how to listen early on can make a big difference later in the year. Use these activities to give your students the tools they need for active listening.
Sources:
1. Durlak, J.A., Weissberg, R.P., Dymnicki, A.B., Taylor, R.D., and Schellinger, K.B. The Impact of Enhancing Students' Social and Emotional Learning: A Meta-Analysis of School-Based Universal Interventions. Child Development, January/February 2011, 82(1), pp. 405-432.
2. Denham, S.A., and Brown, C. "Plays Nice With Others": Social-Emotional Learning and Academic Success. Early Education and Development, 2010, 21(5), pp. 652-680.
3. Peters, S. "I Didn't Expect That I Would Get Tons of Friends More Each Day": Children's experiences of friendship during the transition to school. Early Years: An International Research Journal, 2003, 23(1), pp. 45-53.
4. Cohen. J. Social, Emotional, Ethical, and Academic Education: Creating a Climate for Learning, Participation in Democracy, and Well-Being. Harvard Educational Review, July 2006, 76(2), pp. 201-237.
5. Payton, J.W., Wardlaw, D.M., Graczyk, P.A., Bloodworth, M.R., Tompsett, C.J., and Weissberg, R.P. Social and Emotional Learning: A Framework for Promoting Mental Health and Reducing Risk Behavior in Children and Youth. Journal of School Health, May 2000, 70(5), pp. 179-185.