As families across the country start socially distancing to prevent spreading the coronavirus, children might find themselves with more free time than they're used to. If you're looking for an alternative to endless Disney movies and video games, educational apps can be an effective use of your child's screen time.
These 29 apps are a great way to keep kids entertained with learning activities, particularly if you're spending more time at home than usual. We've organized them by age (preschool, early elementary, and older kids) to help you find the right apps for your children.
9 Apps for Preschool Kids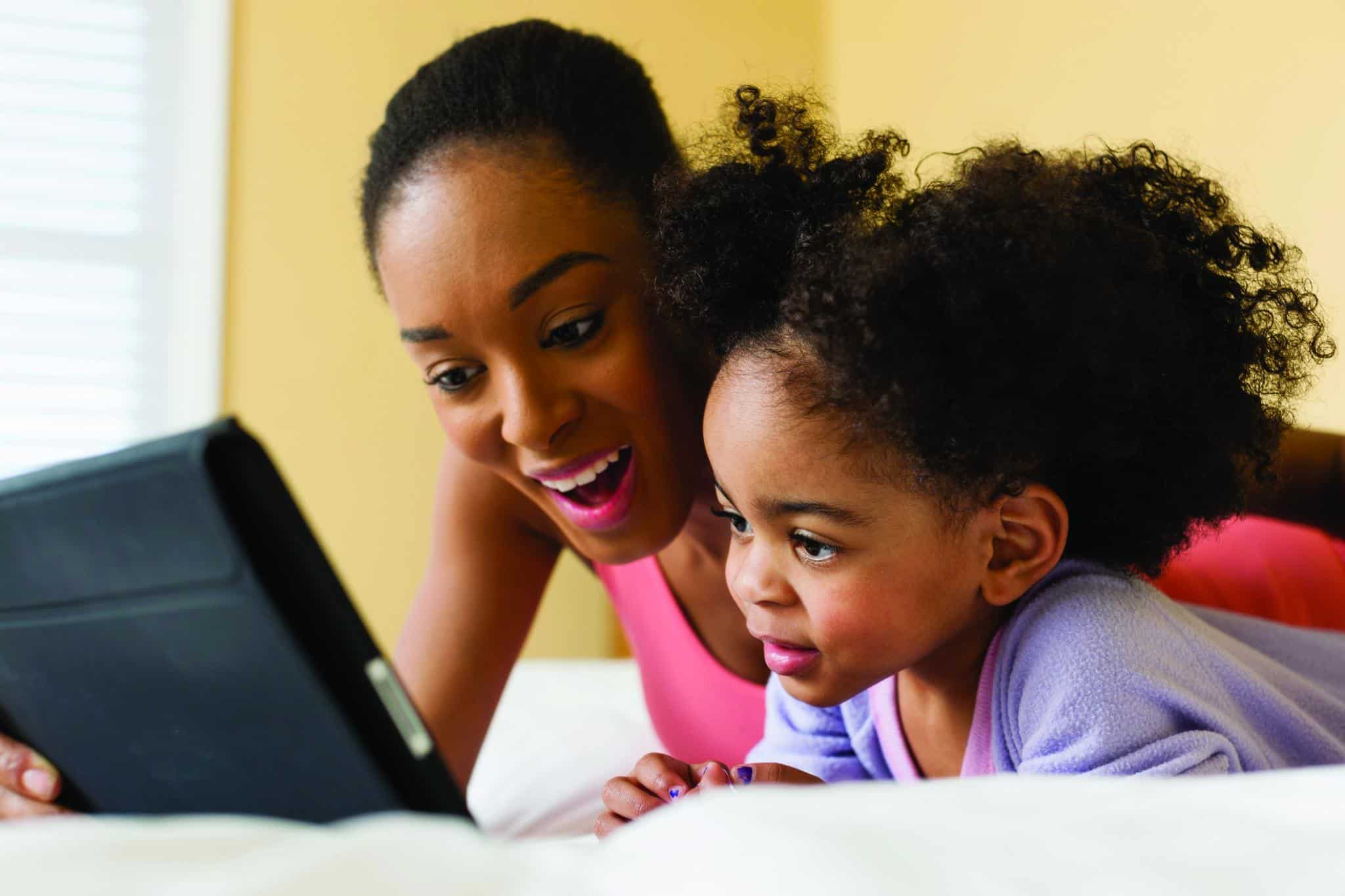 Breathe, Think, Do with Sesame (Android and iOS): Teach young kids how to calm down and manage their emotions with this mindfulness app. Instructions are in English or Spanish.
Highlights Shapes: This app introduces young learners to colors and shapes through plenty of interactive games.
ZooMoo: ZooMoo teaches children fun facts about animals from all over the world with videos, songs, and activities.
PBS Kids Video: With this app, children can watch full episodes of PBS Kids shows for free.
Kids Brain Trainer (Android and iOS): This app has dozens of games designed to keep PreK brains sharp. It's also good for older children with mental or learning disabilities.
A Parcel of Courage: In this app, children interact with a digital picture book featuring animations and games with each page.
Musical Me!: Mozzarella the Mouse teaches young kids rhythm, notes, and other elements of music through classic children's songs.
Dela Kids (Android and iOS): If you have a dual-language learner at home, this app will help them learn the fundamentals of English.
The Very Hungry Caterpillar Creative Play: Using the art of Eric Carle (author of children's books like The Very Hungry Caterpillar) as an example, children create their own virtual drawings.
10 Apps for Early Elementary Kids
GoNoodle: If you need a way to get your kids moving, the GoNoodle app has tons of videos designed to engage your child's mind AND body.
Gus on the Go: This app uses age-appropriate games to teach children another language, with over 30 options including Spanish, English, Mandarin Chinese, German, and Arabic.
YouTube Kids: Through the YouTube Kids app, children can stay safe online while browsing fun and often educational videos.
Pet Bingo: This app allows kids to raise a digital pet that they care for by answering addition, subtraction, multiplication, and division questions.
Booeys: A Ghost's Code: This little ghost uses fun yet challenging puzzle games to teach STEM skills like logic and problem-solving.
Poptropica: In Poptropica, kids can go on virtual quests created by Jeff Kinney, author of Diary of a Wimpy Kid.
Nature Cat's Great Outdoors: This app encourages kids to go on outdoor adventures, either out and about or from the comfort of their backyard.
Libby: Through Libby, children can rent ebooks and audiobooks to read on any mobile device from any library using OverDrive. To check if your school or public library uses OverDrive, click here.
ScratchJr: Kids practice early coding skills through bite-sized lessons, activities, and songs.
Khan Academy Kids: Access thousands of free educational videos and lessons that teach all kinds of subjects, from STEM to social studies.
10 Apps for Older Kids
NASA: This official NASA app allows kids to learn about upcoming missions, view pictures from space, and listen to their Third Rock Radio station.
Duolingo: Duolingo uses fun, research-based games to teach over 35 languages, from Spanish to Klingon!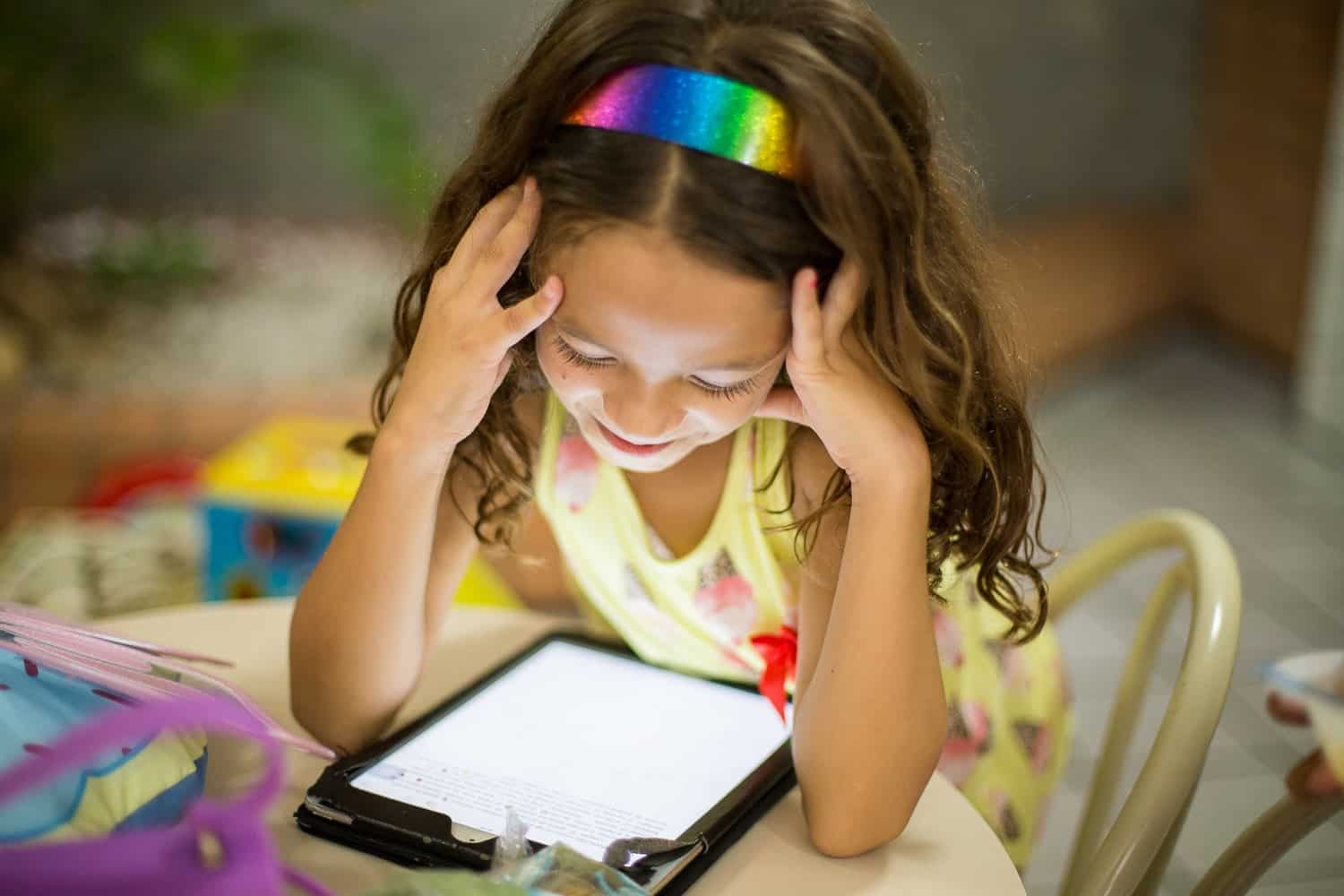 Seek: This app gets kids out of the house by using image recognition technology to identify plants and animals through their phone camera.
Aquation: The Freshwater Access Game (Android and iOS): This story game from the Smithsonian Institution can open children's eyes to the Earth's real-life freshwater crisis.
Socratic: If your child is having trouble completing their homework, Socratic might be able to help. It uses Google AI to walk students through STEM, literature, or social studies questions.
NSF Science Zone: This app from the National Science Foundation houses videos and high-resolution photos linked to subjects like astronomy, biology, and more.
Smiling Mind: By meditating with this app just 10 minutes a day, kids can learn to deal with negative emotions like stress or anxiety.
Finding Home (Android and iOS): This app introduces older kids to the issues facing refugees through the story of Kathijah, a 16-year-old Rohingya refugee escaping her home country with her brother Ishak.
Google Arts and Culture: This app from Google allows kids to access the online collections of hundreds of museums, including the Van Gogh Museum, Uffizi Gallery, and The Museum of Modern Art. While the link here is for the Google Arts and Culture website, you can also download the app on Android or iOS phones.
Habitica: After entering real-life goals, children go on "quests" and earn points for every task they complete related to their goals.