When the COVID-19 pandemic closed schools and forced people out of work, it highlighted the very real problem of food security for children. Even as many regions and states are now reopening, the need is still strong, and many families could use nutrition assistance.
The group Feeding America projected that 42 million people—including 1 out of every 6 children—may experience food insecurity in 2021. Many families who were at risk for food insecurity before the pandemic now face greater hardships.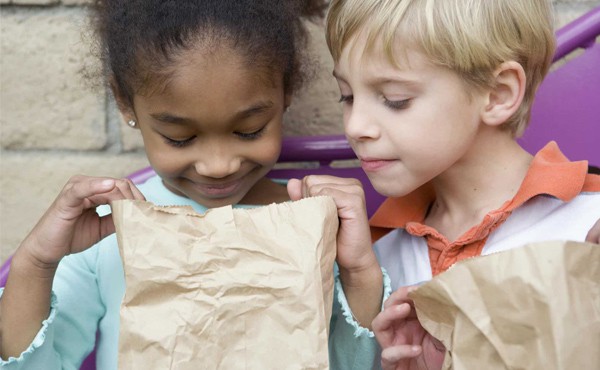 If you or a family you know are facing hunger, here are some resources and information about different types of food assistance available. State, local, and community programs are ready to provide meals and food assistance to families. We've gathered some starting points for finding food assistance or food banks near you.
The application process and eligibility vary from state to state. In many cases, you may need to contact your local program for more information.
1. The National Free School Lunch Program
When school doors closed, the school lunch program went into overdrive, according to the School Nutrition Association.
More than 80% of school meal programs distributed meals through drive-through pickups. Other districts delivered meals directly to students' homes or used bus routes to bring food into neighborhoods.
The USDA recently announced new waivers, allowing schools to continue free school lunch pick-ups and other flexible options to provide meals to students. Check with your school district about specific options for meals over summer break.
2. Summer Food Service Program
If your school district does not provide meals over the summer, this program may be a helpful alternative. While school is not in session, the Summer Food Service Program offers free healthy meals and snacks to children and teenagers from low-income households.
To check whether the Summer Food Service Program operates in your area, use their meal service site locator.
3. Pandemic Electronic Benefit Transfer
The Pandemic Electronic Benefit Transfer (P-EBT) provides EBT cards (like a debit card) that can be used to purchase food. In January 2021, the USDA announced an increase of about 15 percent for P-EBT cards. This means that more money is available for families who are missing meals due to school and child care closures.
The P-EBT benefits have been extended through the summer of 2021. Children who are eligible for free or reduced-price meals under the National School Lunch Act, or children under 6 years old who live in a SNAP household, are eligible to receive P-EBT benefits.
These benefits are administered by the states and the District of Columbia. Searching online for your state plus "P-EBT" should bring up the appropriate agency.
4. United Way 211
United Way 211 is a phone, app, and email service that can connect you with local food assistance programs as well as other resources, such as:
Disaster Assistance
Essential Needs
COVID-19 Pandemic Support
Crisis and Emergency Resources
To check if United Way 211 operates in your area, visit their homepage and enter your zip code, city, or state in the required boxes.
5. Supplemental Nutrition Assistance Program (SNAP)
SNAP offers a supplemental food budget to families in need so they can buy nutritious food for their children. SNAP requirements may vary by location, so the best way to apply is by contacting your state's SNAP program (which you can find here) and completing their application.
6. Food Banks Near You
Food banks distribute meals and surplus food to those in need—over 4 billion meals each year. Some food banks also run a School Pantry Program, which provides fresh produce, shelf-stable items, grains, and proteins to low-income families.
To locate your community's food bank, visit Feeding America's Local Food Bank Finder for a food bank that's open near you.
7. Food Pantries Near You
On a smaller scale, many neighborhoods have a food pantry nearby, with houses of worship, community organizations, or other neighbors collecting food donations for families that need it. The trick is knowing where to find a nearby pantry.
FoodFinder.us is an easy-to-use website that is also available as an app for Apple or Android devices. All you need to do is type in your ZIP code to see food pantries in your neighborhood. Click on a food pantry to view their phone number, hours of operation, areas serviced, and a link for directions.
8. No Kid Hungry Free Meal Finder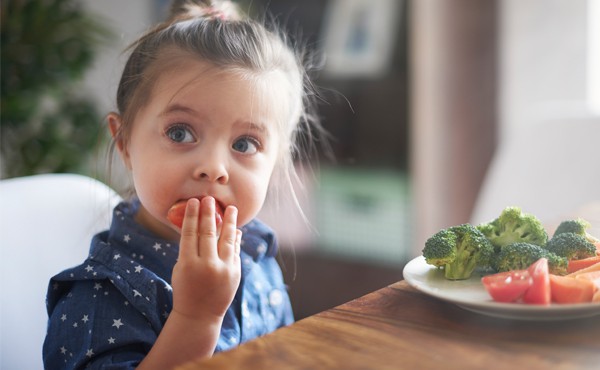 No Kid Hungry runs a Free Meal Finder to help families find local programs that provide free meals for children. Keep in mind, however, that due to the COVID-19 pandemic, some programs listed may have restricted their hours or food options. Call ahead using the phone number in the meal finder's listing to get the most up-to-date information.
9. Women, Infants, and Children (WIC) Program
The WIC program provides food grants to pregnant, breastfeeding, and postpartum mothers of young children up to age five who are in need of financial assistance. Because WIC eligibility requirements may vary based on your area, the best way to apply is by contacting your state's WIC program, which you can find here.
10. Commodity Supplemental Food Program (CSFP)
If you have elderly family members in need, the CSFP provides monthly food packages to under-resourced adults who are at least 60 years old. To apply—or help an elderly family member apply—contact your State Distribution Agency for local requirements.
11. The Emergency Food Assistance Program (TEFAP)
If you need food assistance due to a sudden event, this program may be able to help. TEFAP provides emergency assistance to families in need with high-quality USDA foods that you can pick up at State Distributing Agencies.
According to their website, you can apply for TEFAP by contacting your State Distributing Agency.
12. Food Distribution Program on Indian Reservations (FDPIR)
If you live on an Indian reservation or are part of a Native American family living either near a reservation or in Oklahoma, you may be eligible for this service. FDPIR provides USDA foods to income-eligible families who meet any of the previously mentioned requirements.
For more information visit the service's Applicant/Recipient page. To apply, contact your local Indian Tribal Organization, State Distributing Agency, or FNS regional office for more information.
13. Find Help With the USDA National Hunger Clearinghouse
The USDA's National Hunger Clearinghouse can help people find food assistance near them. Operators at the USDA National Hunger Hotline take calls from 7AM to 10PM Eastern Time.
You can access the clearinghouse by phone at 1-866-3-HUNGRY, or 1-877-8-HAMBRE for Spanish. From there, you can talk to a representative who will help you find meal sites, food banks, and social services.
You can also text the Clearinghouse. Text 97779 with a question that contains a keyword like "food" or "summer" to get an automated response about resources near you.