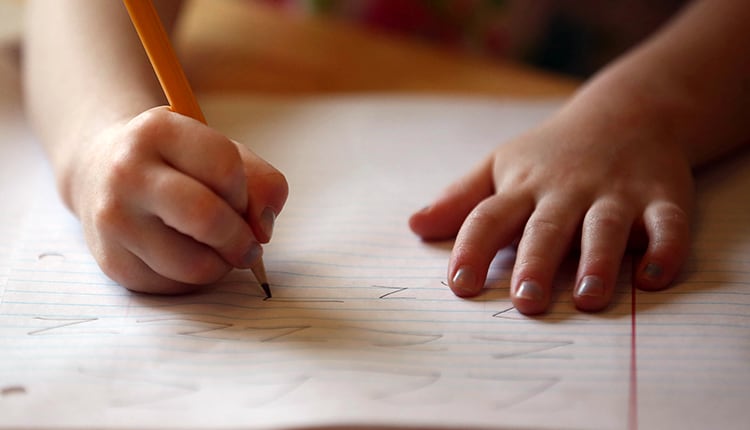 We pinned 28 days of Writing Activities on Pinterest during the month of February this year. With April 10th being Encourage a Young Writer Day, we thought it would be a perfect time to share six of our favorite early learning writing activities that we found:
Writing practice using shaving cream: This sensory writing activity uses shaving cream to make learning letters, numbers, and sight words fun for young learners.
10 ways to write a name: Learning to write can be tricky, and most early learners start with their name because it's familiar and important for them learn. We love these 10 different ways to do it.
Animal word beginnings worksheet: Most children learn about animals long before they start writing. This free printable worksheet helps them get comfortable spelling out the names of their furry friends.
Labeling with letters: Have your young writers choose their favorite food and craft it on a piece of paper. Then, help them label the different parts.
Writing complete sentences with robots: We love how this idea breaks down the parts of a sentence in a clear way for young writers who are learning to piece things together. The robots are fun, too.
How to eat an Oreo writing activity: Everyone eats an Oreo differently, so let your early learners share how they eat theirs with writing. This is a great opportunity to teach them about transition words.
There were so many wonderful writing ideas for young learners, we wish we could share them all! You can view the rest of the ideas that we pinned HERE. Don't forget to check out and follow our 30 Days of Science and Math boards, too!