Over the past couple of decades, teachers have seen a new generation of students: those who have never known a world without the Internet. Many of them grew up immersed in a digital world. They are the digital natives.
The earliest digital natives are now sending their own children to school. Today's teachers, many of whom are digital immigrants—people who transitioned from an analog world to a digital one—must find ways to reach digital native students and their caregivers.
The great news is that digital natives want to learn. It's just up to educators to help them succeed in finding answers while staying safe in a digital environment.
What Does it Mean for a Student to be a Digital Native?
What is a digital native? The term was coined by author Marc Prensky to describe a person who grew up surrounded by technology and is familiar with the Internet from an early age on. Today's students are digital natives, and increasingly, so are their parents (and many of their teachers). This can be tremendously beneficial—for instance, when scheduling online learning or virtual parent-teacher conferences when in-person learning isn't possible.
Non-natives could be considered "digital immigrants." These are people who were born in the pre-digital world, but have since adapted to the Internet and everything that comes along with it.
The educational system structure was designed for that analog world. It was created and cemented before the Internet revolution. That's why it's important for teachers, whether they're digital immigrants or digital natives themselves, to change the traditional approach to learning.
How Digital Natives Process Information in the Classroom
Prensky wrote that digital natives are used to receiving information quickly, and they are used to multitasking. They like graphics before text instead of after, and they function best when networked. They respond to instant gratification and frequent rewards. The "accent" of a digital immigrant (preferring a printed report rather than one online, for instance) strikes digital natives as odd.[4]
Others caution against taking the "digital native" concept too far. Hillary Scharton writes that children aren't born knowing technology, and that the belief that digital natives excel at multitasking can be detrimental to their learning.
"Children face increasingly packed schedules, so they're more likely to multitask—by frequently task-switching and/or using different kinds of media at the same time. Studies show that's hard on our cognitive load, so people who multitask consistently end up taking longer to shift their attention and having a harder time filtering out irrelevant information," she writes.[5]
Even taking that into account, today's students are different because their reality is different. And that means schools will have to adapt to the way these new students think and learn. To the typical digital native, learning comes from doing, not from a lecture.[2] More than half of students surveyed say they learn best by doing, not by listening.[3] Getting the students involved is the key to helping them learn.
Using Technology in the Classroom to Teach Digital Natives
Integrating technology into the classroom is a necessity.[1] Many educators, especially digital immigrants, struggle to find the best way to do this. There are some handy guidelines for the proper role of technology in education. Six key points are:
Try the technology yourself: Go through the program on your own before using it with your students. That way you can troubleshoot any problems in advance.[8]
Listen to your students: Listen to what your students know about technology. They can likely teach you something.[9]
Communicate with parents through tech: Use digital resources (like apps, texts, or social media groups) to keep parents informed about class activities and upcoming assignments.[10]
Be active: Prioritize active digital activities, like online learning games or interactive lessons, over passive activities, like watching a video.
Train: If you're an administrator, schedule a faculty training session on how to use your school's technology and answer any questions.[11]
Focus on citizenship: Focus your technology-based lessons on teaching your students digital citizenship, or skills that will help them thoughtfully and effectively navigate digital media.[12]
The good news is this doesn't mean teachers need to be intimately familiar with every new form of tech or social media platform. Remember, tech is only the means to an end, not the end itself.[6] Focusing solely on the technology ignores one thing: the students. Instead, embrace and encourage your students' desire to find things out through methods they're familiar with. And keep in mind that even students who are inclined to non-tech careers will need to be literate with technology.
Teaching Strong Digital and Media Literacy Skills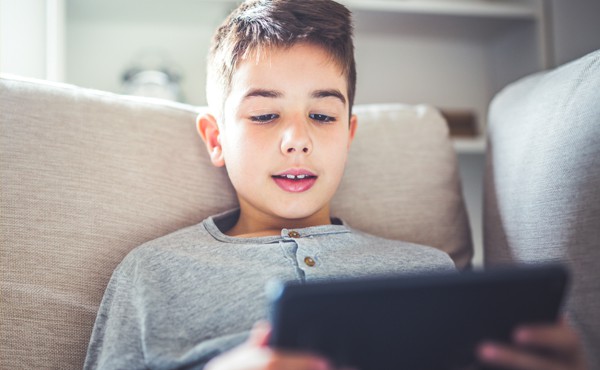 Instead of debating over allowing students' technology in the class, schools should support their students and let them explore their digital world. Using the Internet for research will increase student enthusiasm about finding things out on their own.[7]
Be sure to introduce your students to Internet safety and elements of digital citizenship as a key focus. These elements include balance, safety and privacy, respect, connecting, learning, and critical thinking.
Here's a guide to media literacy skills that will help your students navigate the virtual world. Media-literate students should be aware how to combat misinformation, think critically, and evaluate their sources.
Communicating with Digital Native Parents
Many students are now the children of digital natives themselves. Those parents are most likely to respond to reminders and notifications over digital channels, like emails, SMS messages, Facebook groups, or app notifications.[10] They are less likely to believe face-to-face meetings (when possible) are the best way to discuss their students, and are more accepting of digital methods.
That notion is backed by research. Several studies have found that weekly text messages about children's performance in school, or with tips for at-home practice, led to increased communication with teachers, better performance in school, and fewer absences.[13]
Commonsense.org has a list of some popular apps, such as ClassDojo and Bloomz, that teachers can use to communicate with parents. Teachers should remember that not every family may be able to afford Internet access, so old-fashioned printed notes and bulletins still have a place in the student's backpack.
Sources:
"Teaching Digital Natives." ASCD InService. June 2017. https://inservice.ascd.org/teaching-digital-natives/
"We Need to Rethink Education for Digital Natives." Adobe Blog. September 2018. https://blog.adobe.com/en/publish/2018/09/05/we-need-to-rethink-education-for-digital-natives.html
"Getting to Know Gen Z." Barnes & Noble College. https://www.bncollege.com/wp-content/uploads/2015/10/Gen-Z-Research-Report-Final.pdf
Prensky, Marc. "Digital Natives Digital Immigrants." MarcPrensky.com. October 2001. https://www.marcprensky.com/writing/Prensky%20-%20Digital%20Natives,%20Digital%20Immigrants%20-%20Part1.pdf
Scharton, Hilary. "Busting the Myths of the Digital Native." OurChildren.org. May 2019. https://ptaourchildren.org/busting-the-myths-of-the-digital-native/
Bowman, Sam. "Educating the Digital Native: Teaching Students in a Binge-Watching World." Faculty Focus. March 2020. https://www.facultyfocus.com/articles/teaching-with-technology-articles/educating-the-digital-native-teaching-students-in-a-binge-watching-world/
Lynch, Matthew. "How to Teach a Room of Digital Natives." EdWeek.org. June 2016. https://www.edweek.org/education/opinion-how-to-teach-a-room-of-digital-natives/2016/06
"How to Integrate Technology." Edutopia.org. November 2007. https://www.edutopia.org/technology-integration-guide-implementation.
Reissman, H. "7 smart ways to use technology in classrooms." Ted.com. September 2017. https://ideas.ted.com/7-smart-ways-to-use-technology-in-classrooms/
Venezky, R.L. "Technology in the classroom: steps toward a new vision." Education, Communication & Information, 2004, 4(1), pp. 3-21.
Couse, L.J., and Chen, D.W. "A Tablet Computer for Young Children? Exploring its Viability for Early Childhood Education." Journal of Research on Technology in Education, 2010, 43(1), pp. 75-96.
Keswani, B., Patni, P., and Banerjee, D. "Role Of Technology In Education: A 21st Century Approach."Journal of Commerce and Instructional Technology, 2008, 8, pp.54-59.
Minero, Emelina. "Parent Engagement in the Digital Age." Edutopia. November 2017. https://www.edutopia.org/article/parent-engagement-digital-age