Digital Citizenship Week occurs every third week in October, and it's a time dedicated for educators all over the world to help students gain ownership of their time spent online. At Waterford.org, we know the importance of teaching students how to navigate and use online resources in safe and healthy ways.
Today's students are digital natives; they live in a world that is staggeringly connected through technology, and it's a trend that will continue.[1] Whether they're using a tablet at home or a computer at school, it's essential for children to learn digital literacy as early as they learn how to read.
Read on to learn what the term "digital native" means for your students. Then, discover six elements of digital citizenship and how to use them in your school.
What Is a Digital Native?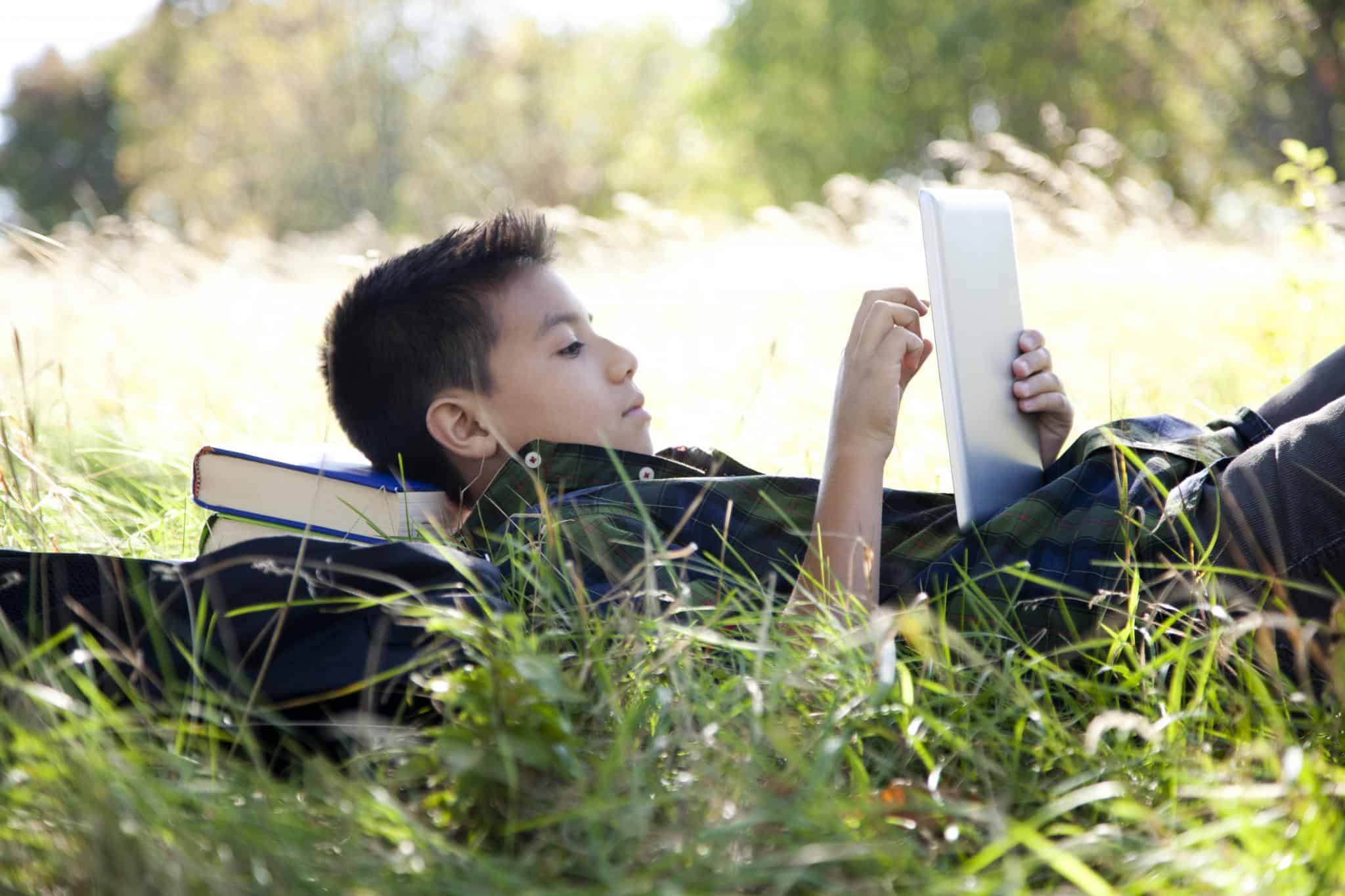 Today's elementary, middle, and high school students are all digital natives. A loose definition of a digital native (also called "the net generation") is all children who are learning to navigate the physical world and the digital one at the same time.[2] Consider a young student who uses a tablet to find online educational videos, like Sesame Street, for example. Just as they learn to talk, walk, and eventually read, they're figuring out how to access and use information online.
While it can be frightening to realize that today's children are exposed to so much content at a young age, there are some advantages to being a digital native. For example, digital natives have endless amounts of information and resources literally in their hands—resources that cover every topic imaginable. And since more jobs will require digital skills in the coming years, becoming familiar with tech at a young age can give kids a leg up in their future career.
Just as we teach students what it means to be a good citizen in the physical world, it's important to teach them to be a good citizen in the digital world. Once you dive into the world of digital citizenship, you'll find that there are more similarities than differences between being safe, honest, resourceful, and respectful online and in person.
6 Elements of Digital Citizenship
You may be familiar with the nine elements of digital citizenship put forth by the International Society of Technology in Education (ISTE), but there are other ways to conceive of digital citizenship. While acknowledging it's a very broad topic, our curriculum team at Waterford.org highlights six core elements of digital citizenship. They are:
Balance
Safety and Privacy
Respect
Connecting
Learning
Critical Thinking
These elements can guide students as they become contributing citizens in both their online and real-life communities..
Balance
Balance refers to helping kids use their time online in healthy and reasonable ways. The American Association of Pediatrics sets the following screen time limits for kids:[3]
18 months or younger: No screen time except video chatting
2 to 5 years old: No more than one hour of high-quality digital activities or programming
6 or older: Consistent limits to prevent screen time inhibiting other activities
Different children may have different needs. Older children, for example, may need to use the computer more often for homework. But a good rule of thumb is to make sure online usage is not getting in the way of other needs like sleep, physical activity, and family or social time.
Safety and Privacy
Students may know how to find information online, but online safety isn't always intuitive for kids. It is, unfortunately, easier than ever for students to come across strangers online through social media and online messaging.
Teach elementary students about online Safety and Privacy by reminding them that a parent, teacher, or other trusted adult should always be present while they're on the Internet. Explain to them what is or is not appropriate to share online and what to do if an Internet stranger tries to talk with them.
Respect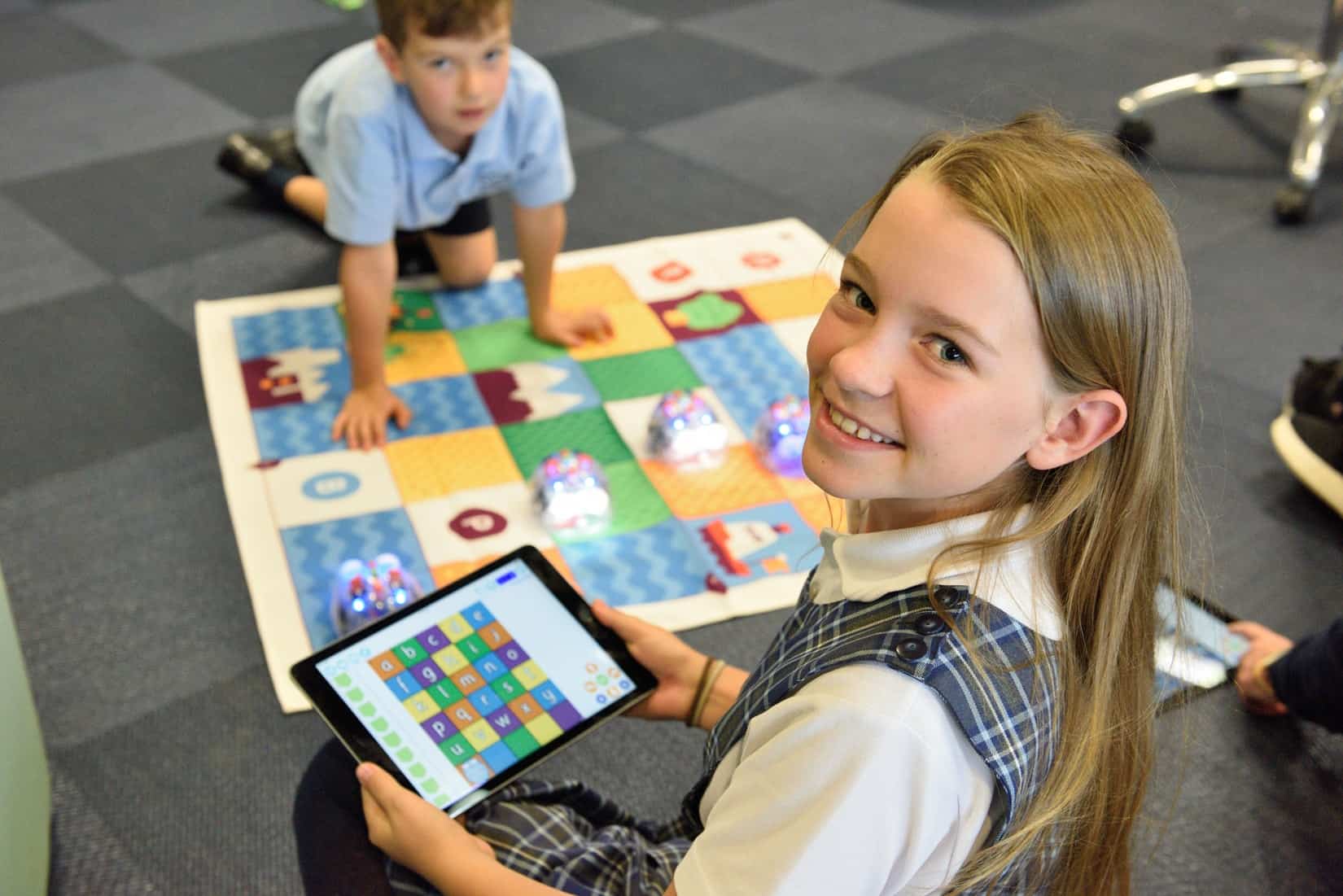 Because we cannot use a tone of voice or body language while messaging online, it's easy for our words to be misunderstood. Respect means teaching students how to use their words mindfully both in the physical world and in their digital communication.
Explain to your students that once they post something online, it's often permanent. When they're writing to a friend or family member, they need to think about whether the information they're sharing is appropriate and polite before hitting send.
Respect also encompasses prevention of and responses to cyberbullying. If your student is cyberbullied or sees someone being bullied online, let them know that they should come to you or another trusted adult.
Connecting
The Internet is a great tool for communication. In just a matter of seconds, children can video chat with family members around the world or text with their real-life friends. Connecting, in terms of digital citizenship, makes students aware of ways they can engage with their loved ones through phones, tablets, and other digital resources.
Encourage parents to show their children how to use the Internet to communicate safely with their family and friends. Using digital media as a communication method helps students stay connected and less isolated while surfing the web.
Learning
Young children are curious by nature. If we can help them view the Internet as an educational resource for Learning, they can make the most out of their time online.
When a student shows interest in a topic you don't know much about, show them how to find answers online. Help them learn to navigate a search engine, for example, or use resources like Wikipedia or Merriam-Webster to learn more about a word or topic.
Critical Thinking
And speaking of Wikipedia, it's important for students to think critically about what they're finding online. There may be a ton of information on the web, but not all of it is accurate. Critical Thinking involves teaching students to evaluate what they see online and determine whether they can trust it.
Encourage students to ask questions about what they see online and to ask a trusted adult if they're confused about anything they see. The Institute for Humane Education has outlined six questions for students to ask about online content (the "C.R.I.T.I.C Technique") before trusting it:[4]
Claim?
Role of claimant?
Information backing the claim?
Test of any kind to prove the claim?
Independent testing?
Cause proposed?
In connection with the digital citizenship element of Safety and Privacy, remind students that if they see something inappropriate online, they can come to you for help right away.
6 Ideas for Teaching Digital Citizenship to Digital Natives
We just went over six elements of digital citizenship and how they apply to your students' lives. We can help students make the most of their digital media usage with educational, engaging activities that teach kids core academic skills.
Use these activities to teach your students about digital citizenship while using our six elements as a guide:
Balance: We can get the most out of our time online if we know how to manage it. Hand this screen time tracker from We Can! to your students' parents so they can work with their child to develop healthy online habits.
Safety and Privacy: Learning about internet safety doesn't have to be scary. Use this free Interland game from Be Internet Awesome to show kids how they can stay safe while surfing the web.
Respect: Do your students know how to respond if they or a friend is cyberbullied? Hold a brainstorming session with your students on all the ways they can get help if someone harasses them in person or online.
Connecting: When messaging friends online or posting on social media, we don't always realize the impact of our words. Play this fun science game (on page 3) with your students to teach them why they need to be mindful of what they say to friends on the Internet.
Learning: Use this list of free typing games from Lifewire to help young students familiarize themselves with their keyboard and have fun learning to type.
Critical Thinking: While teaching older elementary students how to find information online, use this video to help them find reliable sources for their work.
For more fun activities that teach digital citizenship, check out our article on how you and your class can participate in Digital Citizenship Week.
Sources:
GCF Global. Internet 101: What is the Internet? Retrieved from just.edu.jo: www.just.edu.jo/~mqais/cis99/PDF/Internet.pdf.
Selwyn, N. The digital native – myth and reality. Aslib Proceedings, 2009, Vol. 61 No. 4, pp. 364-379.
American Academy of Pediatrics. American Academy of Pediatrics Announces New Recommendations for Children's Media Use. Retrieved from aap.org: https://www.aap.org/en-us/about-the-aap/aap-press-room/Pages/American-Academy-of-Pediatrics-Announces-New-Recommendations-for-Childrens-Media-Use.aspx.
Institute for Humane Education. Be a C.R.I.T.I.C. Retrieved from humaneeducation.org: https://humaneeducation.org/wp-content/uploads/2012/10/BeCRITIC2013.pdf.