We want to make sure your students' families know about Waterford and help you share with them what's happening at school. That's why we made this welcome letter for English and Spanish speaking families!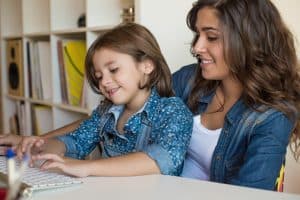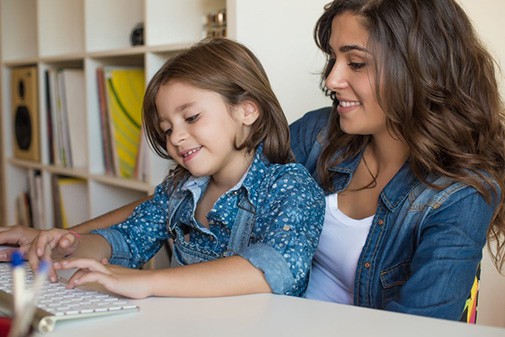 It lets your students' caregivers know that you'll be using Waterford at school, explains some of the benefits of Waterford and includes a link for them to download MyBackpack, Waterford's free iPad app, to use at home.
Our professional services team has found these letters help open teacher-parent communication and help parents feel more informed and connected to what their child is doing in the classroom. Plus, it's a ready-to-go, easy-to-use resource for teachers—win, win!
Here are a few more ideas from our services team to help you engage families:
Host a Waterford Family Night
These workshops are fun, live sessions for families that include activities and easy ways to support their child's learning and development using Waterford materials at home. A session might include:
Explanation of Home Access—Families can use Waterford curriculum at home, extending the school day and engaging families in their child's curriculum.
Demo Session—Have home access accounts set up for families, so you can show them how to use Waterford right there!
Activity—Activities like our beach ball or travel activities help relax the group, build classroom community and give parents ideas for supporting their child's learning at home.
Phone Calls
The first few weeks of school can be an extremely busy week for teachers and students. Set aside time in the first few weeks to introduce yourself to parents with a phone call. It's important to start fostering meaningful partnerships early in the school year.
Example of initial phone call: "Hello Ms. Smith, I wanted to call and introduce myself. I'll be Nancy's teacher this year and I look forward to having her in class."
Get to Know Your Families
Here are a few other fun ideas for events to help you get to know your families:
Ice Cream Social
Host a back-to-school night to meet families
Host a teacher visit to the neighborhood before school starts
Remember to schedule translators for events where bilingual families are invited, such as parent conferences, family nights and workshops. And remember: The translator doesn't have to be an official translator; it could be another parent, staff member or member of the community.