In difficult times, one of the best ways to help your children find hope and believe in a brighter future is by volunteering together. But because of the COVID-19 pandemic, volunteering at a distance may be the safest option.
If you're looking for ways for you and your family to get involved while social distancing, you have plenty of options. From writing letters to nursing home residents to sewing clinical masks for healthcare workers, family members of all ages can make a positive difference one project at a time with these 12 volunteering opportunities.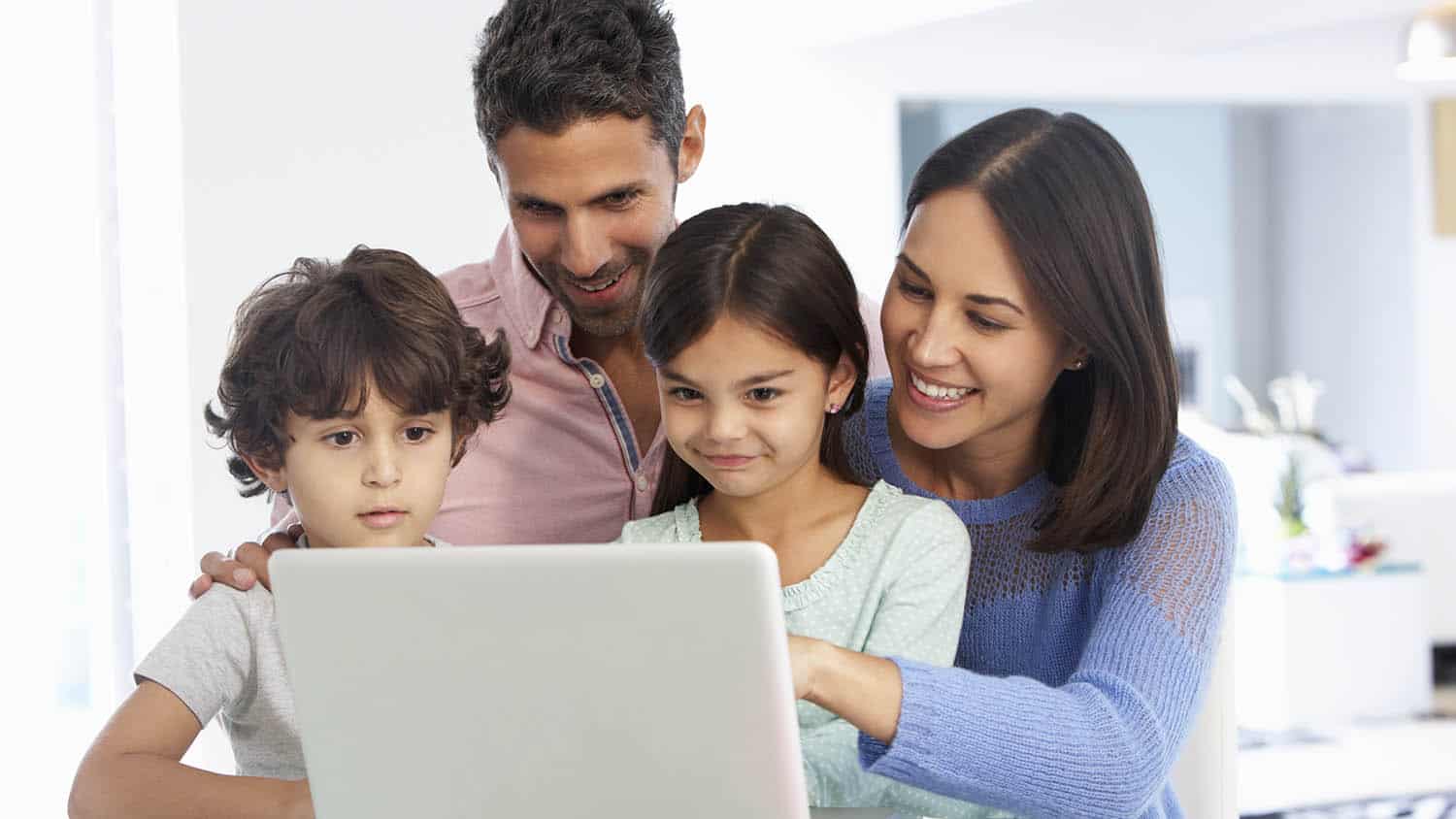 Front-line healthcare workers are facing a shortage of clinical masks due to the pandemic. If you have a sewing machine available at home, your family can sew masks for healthcare workers in Utah using their free volunteer kit.
If you are located outside of Utah, you may be able to find a similar program in your area—such as this facemask donation program from the Atlantic Health System in New Jersey. Googling "facemask donation programs in (your area)" can be a great place to start.
If you like to knit or crochet, you can make blankets for children in need with Project Linus. Once you've finished your blanket, you bring it to a local drop-off site. Because some locations have temporarily closed during the pandemic, Project Linus recommends calling ahead so you can work within any local COVID-19 restrictions and help meet their current blanket needs.
If you have any multilingual teenagers or adults at home, Tarjimly may be a great volunteering fit. Volunteers are matched (through a live video chat) with refugees, immigrants, and asylum seekers who need help translating something from their native language.
HeroBox connects volunteers with deployed, injured, aging, and homeless veterans who could use the support of receiving a care package regularly. Through this organization, you send a care package to the veteran you are matched with (approximately $25–$40) each month. If you are financially able, this can be a great way for your family to serve those in need.
Looking for a service project your whole family can work on from home? This organization offers a wide range of family volunteering ideas, including instructions on how to get started in your area. Also, many are good options you can do while social distancing.
Because many nursing homes are closed to visitors during the pandemic, it's so important to support their residents in other ways. Through the Letters of Love program, you can send uplifting art and handwritten letters to nursing home patients. You can send as many or as few as you like, and the program's volunteers will distribute your family's love to senior facilities.
Harvard University's Project Implicit is a simple, remote way you can help researchers understand more about implicit bias. By taking the image tests on their website, you can give Harvard researchers information about how and why implicit bias presents itself.
If your kids love reading or being read to, this program can be a great way to serve the elderly while social distancing. Children are matched with seniors to read picture books together—with some free ebook options if access to books is limited.
This organization offers lifesaving support to LGBTQ youth who are struggling. If you have older teenagers or adults at home, volunteering with their online crisis chat or advocacy programs can be a rewarding experience.
Through Letters Against Depression, you can send messages of support to those who are struggling with depression or other mental illnesses. Younger children can also make colorful and uplifting drawings to accompany the letters sent out.
Be My Eyes is a simple yet vital way your family can volunteer. All you need to do is download their free app, and you'll be matched through a live video chat with blind and visually imparied people who need help performing tasks that require sight using their camera.
Catchafire specializes in matching people with remote volunteer work that you can complete on your schedule. All you have to do is submit an application with your skills and causes you care about, and Catchafire will help you find the right fit.