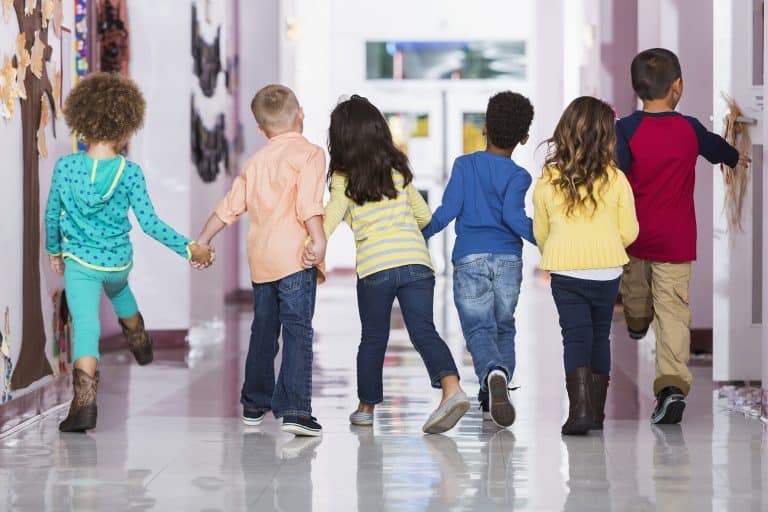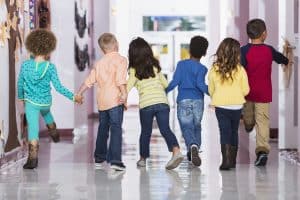 Kids go back to school in the fall, but you may not know that you must secure your child's spot earlier in the year. We at Waterford.org know that getting your child registered for preschool or kindergarten can be stressful and confusing. If you are unsure, remember that all children in the United States have the right to attend public school no matter their race, nationality, citizenship, or immigration status. Here is a helpful list of tips and resources to make school registration easier.
Find Your Child's School
Children who live within a school's boundary have priority enrollment. What if you live near several schools? You can use this interactive map to locate your child's neighborhood school.
Bring Documents
You will need documents to register your child for school. If you have questions about what paperwork you need, you can set up an appointment with the Registrar at your child's school to learn more. If you can gather some of the paperwork before your visit you will have a head start. Check this list to find out what you may need.
Documents Needed for Registration:
Attend a Registration Event
Most schools hold registration events in the evening or on weekends. These are wonderful times to visit classrooms, ask questions, and find out how to get involved with your child's learning. Ask the school Registrar for details about upcoming registration events.
Meet the Staff
Some important questions to ask when meeting your child's school staff are:
State Requirements
Most school districts require that your child is 5 years old before kindergarten, but birthday cutoff dates vary by state. Find your state's age requirements and program offerings here:
Types of School
While researching schools, you may find different options. Here is a list of common types of schools. They are:
Public school: These schools are free and open to all residents. They use curriculum created with the American Common Core state standards. Most provide free or reduced meals and after school activities.
Magnet school: These free public schools are operated by school districts or a group of districts. They may have a focus, such as technology, science, or the arts.
Charter school: Charter schools are free. Parents must usually submit a separate application to enroll and pay enrollment fees. Spaces are often limited at charter schools.
Private school: These schools are run by private groups, unlike public schools. School funding comes from tuition parents pay for their children to attend.
Religious school: These schools are run by churches and combine religious content with curriculum. They are not free and parents pay tuition.
Homeschool: Homeschooling parents are responsible for keeping their kids on track with state education standards. This option is free, but parents may have to pay fees for curriculum and school supplies.
Online school: These schools may be free or charge tuition. Many public school districts have created free online learning options. There are also online private schools and homeschools that parents pay for.
How to Change Schools
If you want your child to go to a different school than the neighborhood public school, you will need to contact the school of your choice to request a transfer. Registration requirements will be different and your transfer school may have a waitlist or lottery placement. These applications usually need to be submitted much earlier. You may need to begin the process up to a year before registration opens in the spring.
A Smooth Transition
Make sure to keep a calendar of important dates on hand. Key dates include your child's spring registration date and the first day of school in the fall.
Registering your child for school can be a positive experience instead of a stressful one. By following these simple steps, the transition to school can be a smooth start to your child's learning journey.