One of the hardest parts of social distancing is being unable to spend time with friends and extended family in person. But even if you can't visit the people you care about, you can still stay in touch with a little creativity.
Right now, it's more important than ever to stay in touch with people we care about to avoid feeling alone. We've put together 26 ways you can connect with your loved ones when meet-ups aren't possible.
1. Use video calls to chat with friends and family members you can't visit in person.
2. Emails are nice, but why not try snail mail? Send a handwritten letter to someone who means a lot to you for a heartfelt greeting.
3. Make a family newsletter to keep loved ones up-to-date on how you and your children are doing.
4. Establish a routine for virtual visits to regain a sense of normalcy faster. You could, for example, try to video chat with grandparents every Sunday afternoon.
5. Do a long-distance puzzle together (suggestion #9 on this list by Bright Horizons) by mailing a few puzzle pieces each week that, when completed, display a photo or message.
6. Send a care package with letters or small gifts to remind your loved ones that you care.
7. Play an online group game together like Draw Something, Mario Kart Tour, or Words with Friends.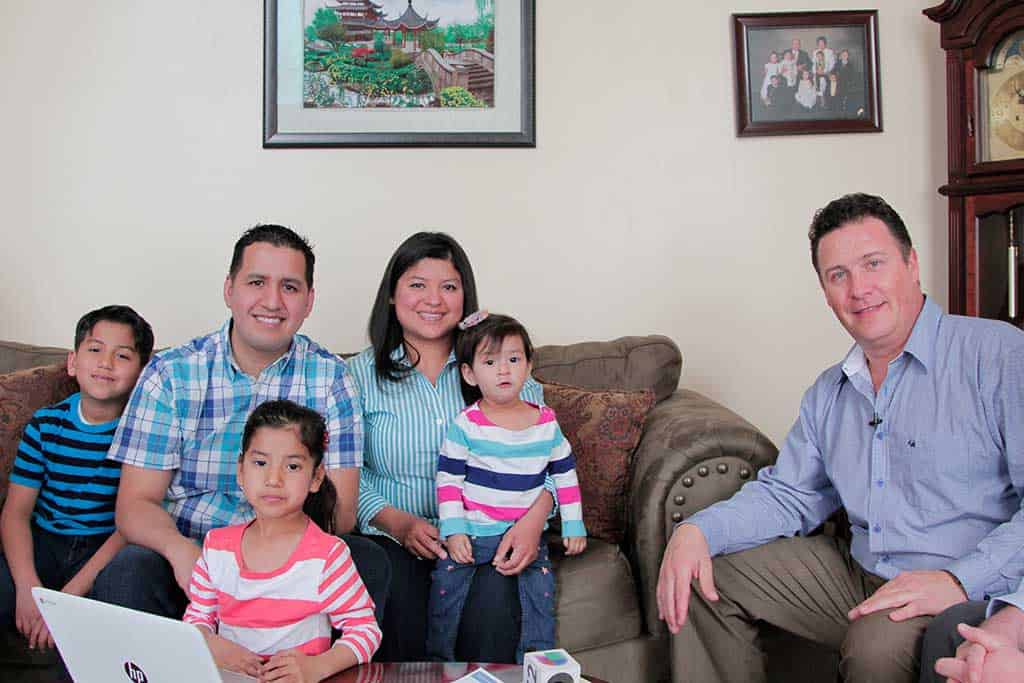 8. Try the family-friendly Marco Polo app to stay in touch with a little more privacy than some social media platforms offer.
9.Try mailing something unique to a friend or family member for a humorous gift. This list includes over fifteen unique items you can mail without an envelope—from beach balls to flip-flops!
10. Send pictures to relatives that you take of your family throughout the week so they continue to feel like a part of your life.
11. Let your children hold virtual playdates with their friends or classmates when in-person visits aren't possible.
12. Record a video of yourself sharing something fun or uplifting and send it to your loved ones.
13. Start a family blog or social media account to update your loved ones and stay connected.
14. Create a flipbook—a personalized book you can send to friends or family through the mail.
15. Make and send some "Open When" letters for a loved one to open when they're feeling down.
16. Share crafts and recipes back and forth. When you've completed one, send pictures to show your loved ones how it went.
17. Start a family story journal (see idea #3 in this article ).
18. Use Netflix Party, a Chrome extension that allows multiple Netflix users to watch and comment on the same video together from home.
19. Do a virtual tour of a museum or zoo together through a video call or by sharing your screen.
20. Keep track of important dates and send a card or small gift on special occasions like birthdays to show that you care.
21. Watch a story time video with younger friends or family members who are far away, or hold your own read-aloud via a video call.
22. Send power notes to family members who are struggling (particularly vulnerable family members like those at nursing homes).
23. Play a board or card game via a video call.
24. Create a web album via Google Photos, then share it out to your loved ones via email.
25. Start a long-distance book club and meet virtually to discuss a different story each month.
26. Make check-in calls once every few days or weeks to make sure those you care about are doing all right.