As we approach the winter holiday season, you may be wondering how your celebrations will change this year because of COVID-19. You may have gotten a taste of this during Halloween, but because holidays in November and December often involve large in-person gatherings, your family may need to adjust their plans even more in the coming months.
These 7 tips will help your family celebrate the holidays safely and explain the changes to your children. From continuing old traditions in new ways to serving others, you'll be able to make new memories together, even if you can't gather together in the same ways as past years.
1. Follow the guidelines set by local leaders.
The safest ways for your family to celebrate this year will depend on your community's COVID-19 case rates and guidelines set by area leaders. Keep an eye on this information and adjust your holiday plans accordingly.
If you're located in Utah, for example, you can visit coronavirus.utah.gov to see the latest COVID-19 updates in English and Spanish. Other areas have similar websites dedicated to keeping residents informed about the pandemic. You can also get some local information from the Center for Disease Control and Prevention.
2. Don't be afraid to skip gatherings.
Many people look forward to attending gatherings held by loved ones every year. But because of the pandemic, it's important to consider that staying home would be safer for both your family and others.
"If you have any doubts, this is the year to skip it," says infectious disease expert Michelle Barron in an article with UCHealth. "The potential consequences of you bringing flu or COVID-19 to your family holiday gathering or acquiring it and bringing it back home afterwards isn't worth it."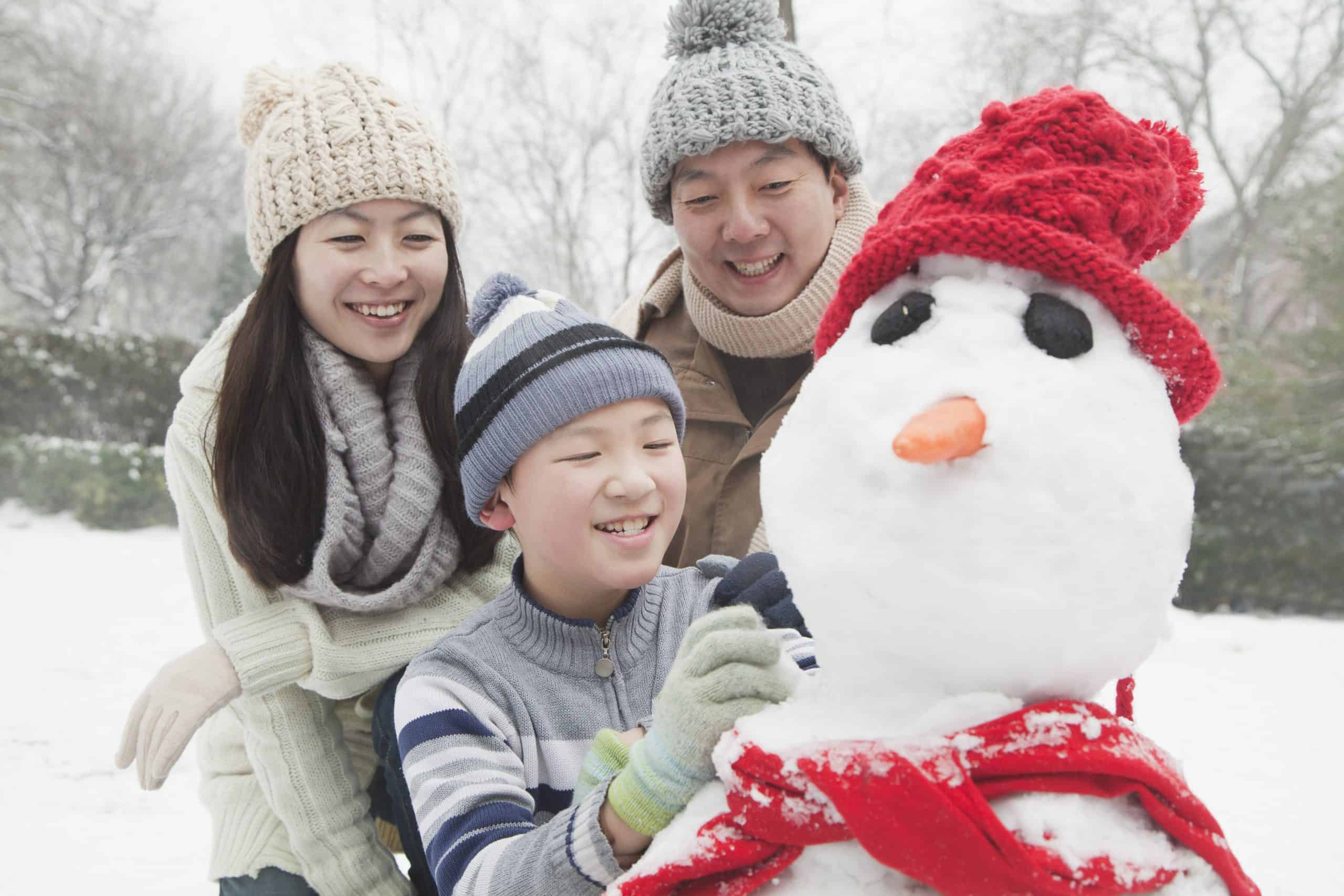 3. Be honest about how your holiday plans will change.
Of course children will be disappointed if they can't celebrate the holidays the way they normally do. Advent Health suggests telling children about your new plans as early as possible so children know they can trust you in times of uncertainty.
Once you've decided how you will celebrate this year, hold a family meeting to let your child know. That way, you can answer any questions and provide reassurance if they have any worries. Make sure they know you'll still celebrate, and explain how you'll make the day memorable. Remind them this is temporary and won't last forever.
4. Find ways to continue your holiday traditions.
It's okay to feel disappointed about the parties and events your family cannot attend, but don't dwell on it. There are still plenty of things your family can do to celebrate. Not everything has to be cancelled, and some traditions can still work with a little creativity.
In an article with Boston Children's Hospital, psychologist Erica Lee suggests determining which traditions are most important to you and finding a way to continue them. If you usually hold treat exchange parties, for example, you could deliver cookies to a friend from a safe distance.
5. Identify ways to serve others.
Service is a great way to turn your child's focus from themselves to others during the holidays. It can turn this year's celebrations into something they can look back on positively, despite the challenges.
If you're not sure how to get started, consider contacting a local nursing home to see if you can send holiday cards to their residents. You could also write a letter to a local healthcare worker to express your family's gratitude for all they've done this year.
6. Celebrate virtually with your loved ones.
If in-person celebrations are not recommended in your area, replace them with virtual parties. Even a quick video call to check in with loved ones can help your family feel less lonely over the holidays.
Here are a few ideas shared by doctors Carrie Horn, Shannon Kasperbauer, and Rosine Angbanzan at National Jewish Health:
Hold a virtual baking party
Stream a holiday show together
Host an online family game night
7. Try something new to keep the holidays exciting.
Although continuing traditions in ways that are possible can preserve a sense of normalcy, consider trying something new as well. A fun twist on your usual celebrations can make the holidays memorable and exciting.
Instead of baking the usual pumpkin pie for Thanksgiving, for example, you could make a pumpkin swiss roll. Or rather than going to the mall to sit on Santa's lap, you could write letters to Santa and send them in the mail.