Valentine's Day is typically about boxes of chocolates, candy hearts, and roses, so how do you celebrate with your child? If you're trying to figure out how to make the holiday special, we have you covered with some heart-worthy ideas to jumpstart your plans.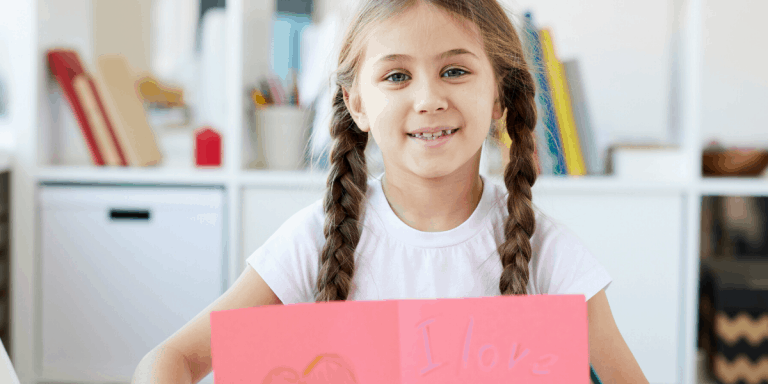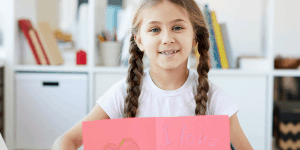 Because it's right in the middle of winter, Valentine's Day is the perfect holiday to shake off the cabin fever and add the excitement of fun colors, gifts, and activities to your home. With the Valentine's Day activities below, your child can feel a love for learning, all while building some loving memories with your family. 
Add some chocolate and a fun book, then get bitten by the love bug and have some fun with your child!
QT Q-Tip Dot Design Printable
Looking to work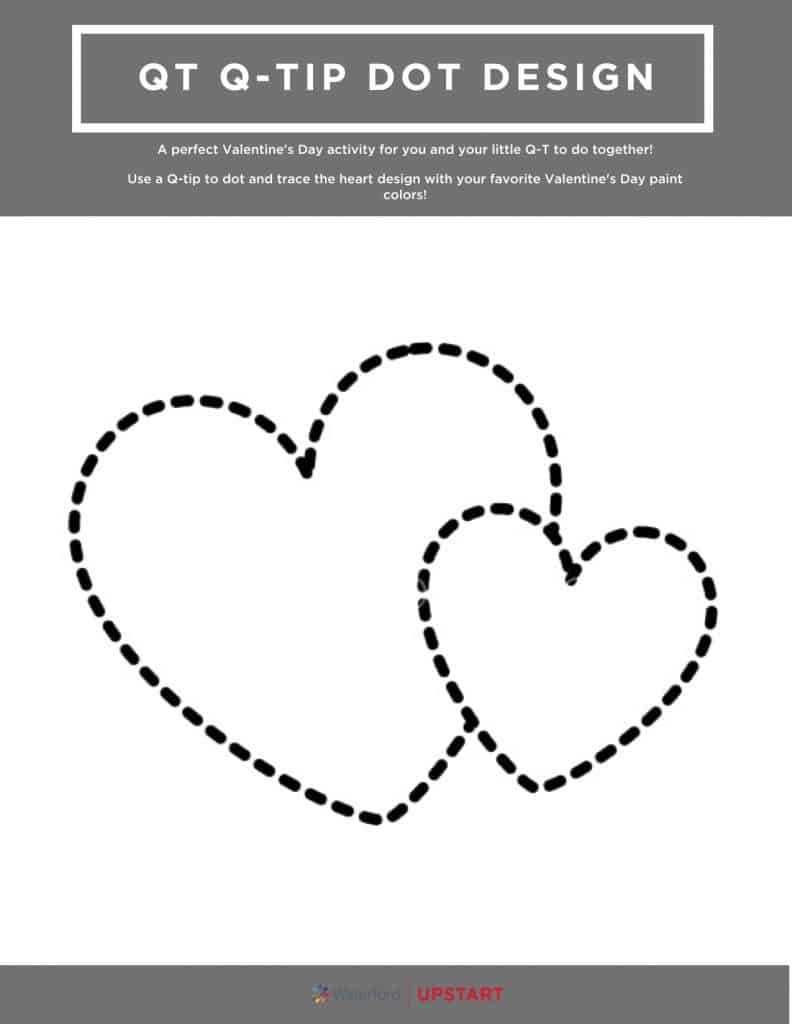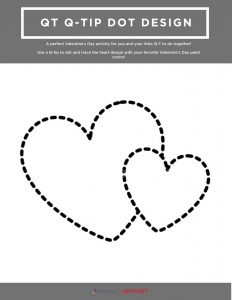 on fine motor skills? Our QT Dot Design activity sheet is a perfect Valentine's Day activity for you and your little Q-T to do together!
What you'll need: 
-Q-Tips
-Various Colors of Acrylic Paint
-Paper Plate (For Paint)
–Our QT Dot Design Printable Sheet
STEPS:
Print out our QT Q-Tip Dot Design printable.

Use a Q-tip to dot and trace the heart design with your favorite Valentine's Day paint colors!

Feel free to cut off the top and bottom banners to make a stand-alone piece of art you can hang in your home this season!
Sweetheart Color Recognition Bingo Printable
Help your little sweetheart practice their colors by playing some color bingo! Draw candy conversation hearts from the box and let your child match the color with the hearts on this bingo page. Use the candy hearts as bingo markers.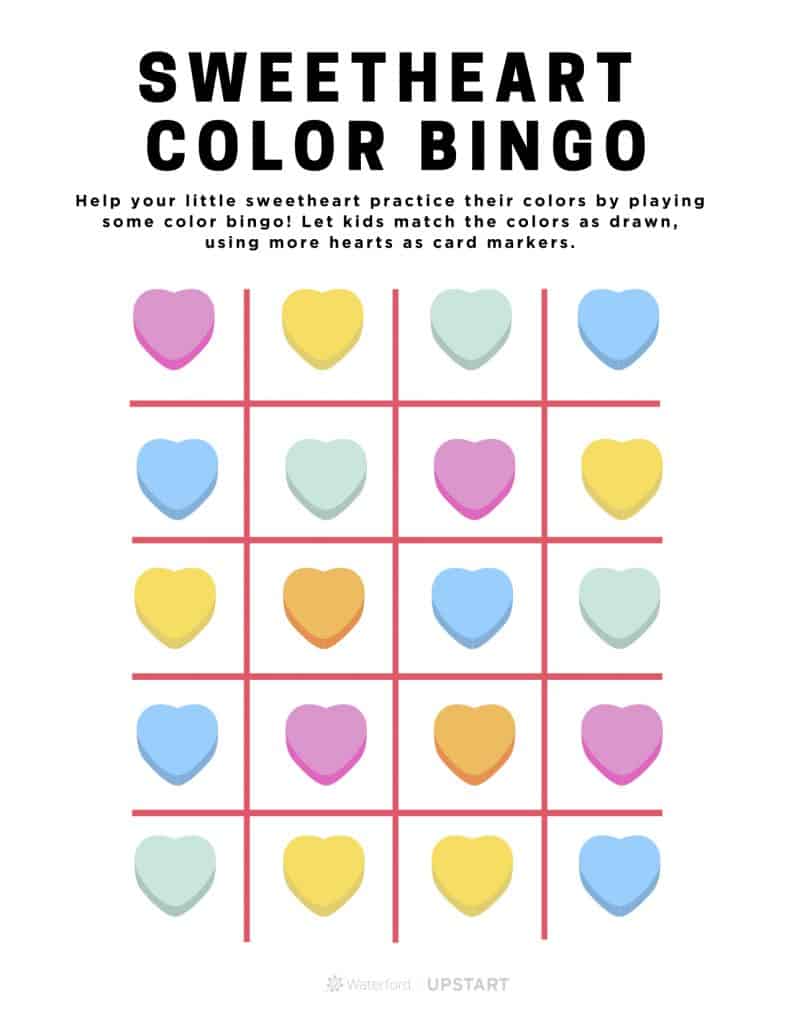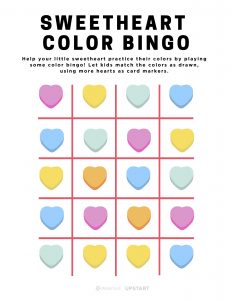 What you'll need: 
-A box of candy conversation hearts
–Our Sweetheart Color Bingo Printable
STEPS:
Print off our color recognition printable and be sure to get a box of conversation hearts.

Let your child pick a conversation heart at random out of the box and have them match it with a heart of the same color on our bingo chart.

Repeat the process of matching the conversation hearts to the bingo chart until they make a line of four in a row. Reward a full row with a small prize or chocolate!

Feel free to print out multiple variations of our cards to mix up the process!
Valentine's Day Glitter Heart Sensory Bottle Activity 
Looking for a fun Valentine's Day craft that will help your child calm down and keep occupied in the car? Enter sensory bottles!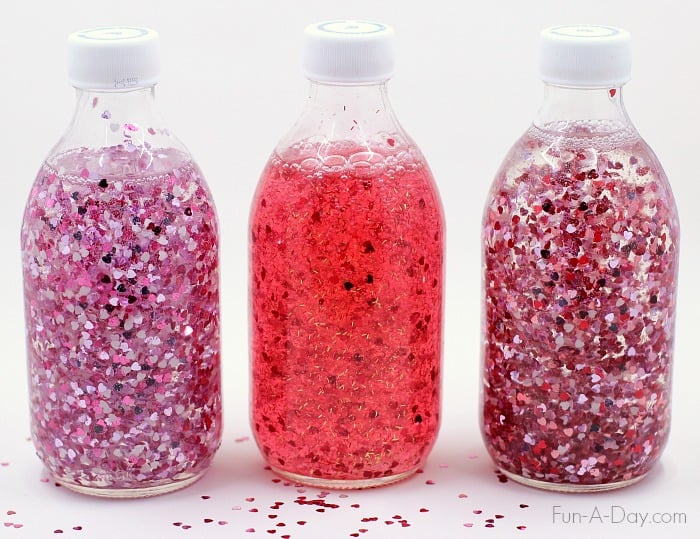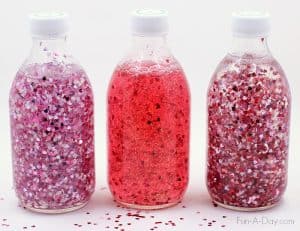 A sensory bottle is any sealable container filled with a base like water and glitter or glue glitter. See how you can create a Valentine's Day themed sensory bottle below:
What you'll need:
-A clear plastic  water bottle
-Glitter Glue
-Colored Glitter
-Water
-Hot Glue Gun
STEPS:

1. Get a clear and clean bottle to use for your sensory bottle. If the bottle has a label on it, remove it with rubbing alcohol and use a cloth to remove any gooey residue!
2. Fill the bottle with lukewarm water (the warm temperature helps the mixing process).
3. Squeeze your colored glitter glue into the bottle and mix in your colored glitter.
4. Put the cap on and shake your bottle to mix everything well, ensuring that the ingredients combine together!
5. Finally, use the hot glue gun to ensure the cap is sealed tightly (no one wants glitter everywhere).
6. Shake up the bottle and have fun watching the fun Valentine's Day colors swirl around in your bottle and then settle down! 
Flying Cupid STEM Activity
Science is something your child can love with our cupid's arrow static STEM lesson. Make cupid fly all while learning about the power of static electricity this Valentine's Day!  When a balloon is rubbed against fabric or hair, electrons are transferred to the balloon, giving it an overall negative charge. This negative charge attracts the tissue paper cupid, making it stick!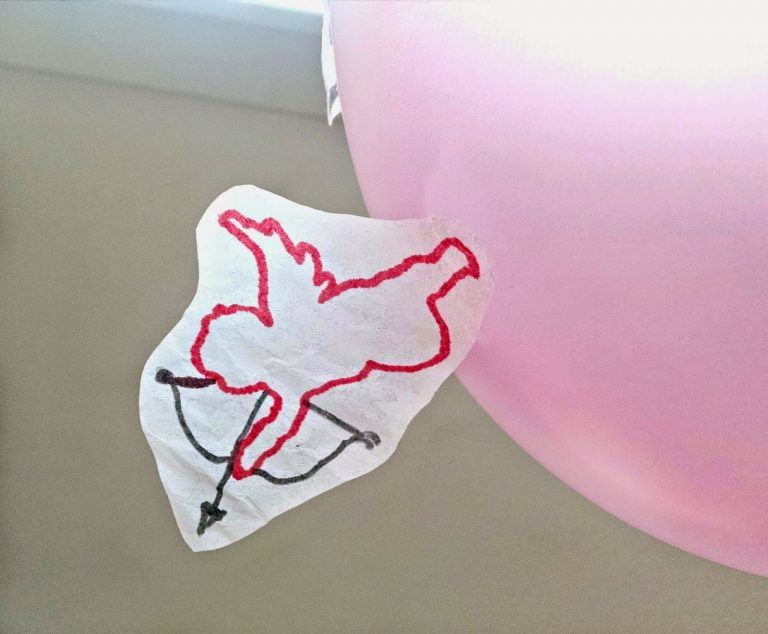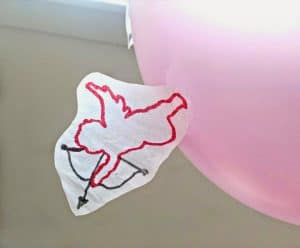 What you'll need:
-Tissue paper
-Markers
–Our Cupid's Arrow Printable
-Scissors
-A balloon-Wool, flannel, or fleece fabric (A head of hair also works perfectly!)
STEPS:
Trace our cupid printable on a piece of tissue paper. C

ut out the tissue paper cupid and put it on a flat surface.

Blow up the ballon and rub it on fabric or hair for about 10 seconds.

Hold the balloon a few inches over the tissue paper cupid and see what happens. If the balloon has a good static charge, the cupid should jump right up and stick to the balloon!

Have fun making cupid fly!
Conclusion

Valentine's Day is a holiday all about love, and you can celebrate in ways that instill a love of learning as well! We hope these learning activities sparked some ideas on how you can make your holiday fun, all while helping your child learn about colors, science, and emotional health.
Here are some books and online resources that can help you have the happiest Valentine's Day with your little sweethearts:
Sources:
"Flying Cupids: Static Electricity for Valentine's Day." The Science Kiddo, November 26, 2019. https://www.sciencekiddo.com/flying-cupids-static-electricity/