Weather conditions and the changing seasons give us an excellent opportunity to help children become aware of the world around them. In fact, observing the weather with children is one of the best — and most convenient — times to talk about science!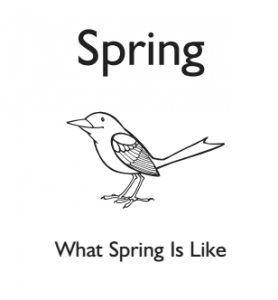 Here are some ways you can use the weather as a teaching opportunity:
Record the weather – Have your young learner look outside at the weather each day for a week and record what they see with pictures. This would be great to do each season, so that they can really see how it varies throughout the year.

Go for a walk – Changing leaves? First snowfall of the year? Spring flowers blooming? Go outside for a walk! Discuss your observations, such as smells, colors and textures. Bring along a paper bag to collect items and pull them out during the year to compare how they change.

Track the temperature – Place a thermometer inside and outside, and have kids track the temperature throughout the day. Talk about how changes in the weather affect the temperature.
What weather activities are you doing with your early learners?