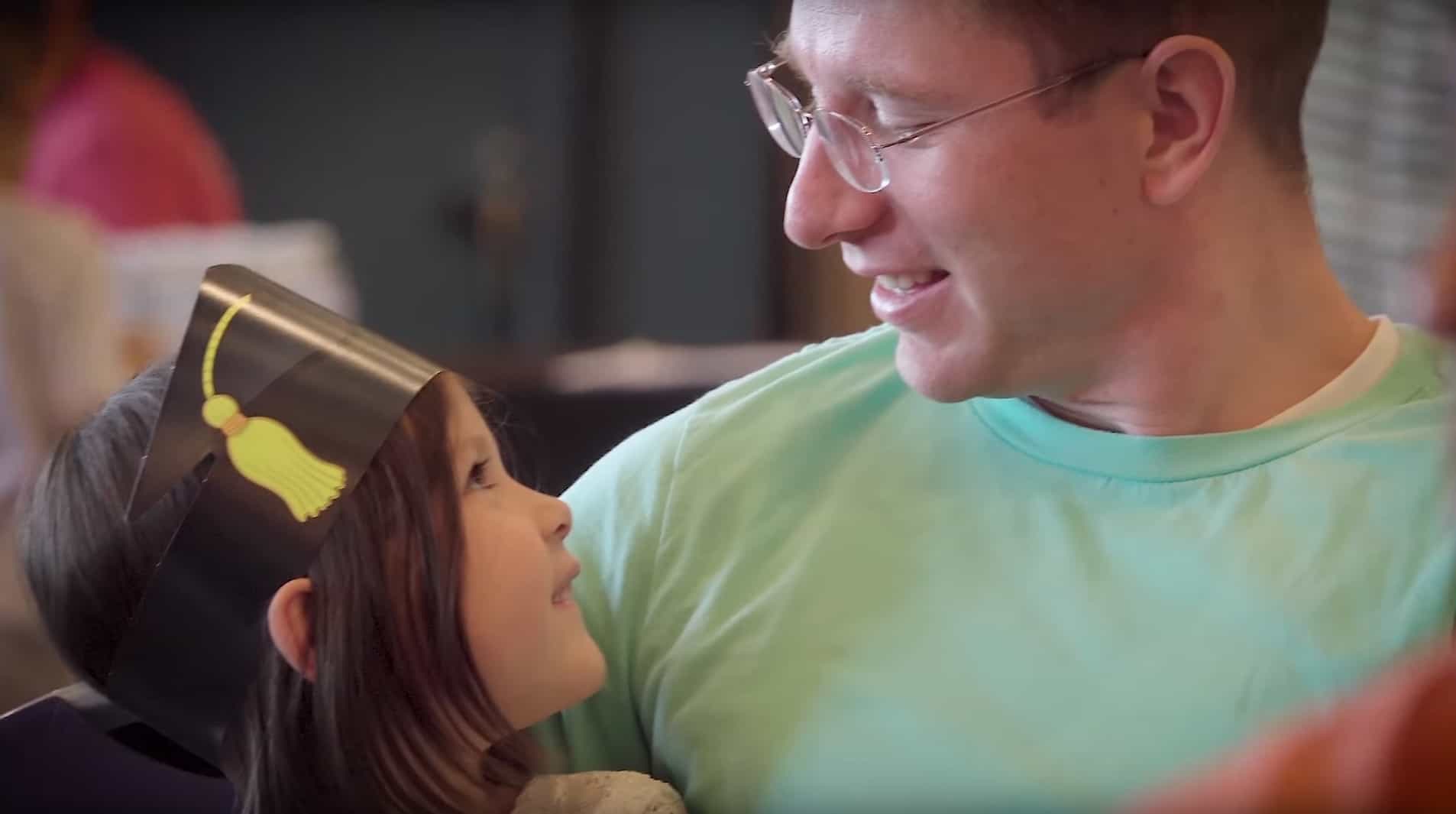 Father's Day is a chance for children to remind their father or male role model of the impact he has on them now and throughout life. It's also a perfect time for children to learn more about their father and grow their bond.
Celebrating Father's Day doesn't need to cost a lot of money; sharing an experience together or receiving a homemade gift is a great way for a father to feel loved. Below, we've compiled 10 crafts and activities to celebrate the day!
In 1972, the third Sunday in June was officially designated as Father's Day in the United States. Now countries all over the world join in to celebrate and honor fatherhood and the paternal bond.
10 Father's Day Activities for Kids
Father's Day Questionnaire: This questionnaire is a fun way for kids to ask questions to learn more about their father or grandfather. Once the questionnaire is complete, it makes a fun gift for dad.
Chocolate Dipped Strawberries: It's well known that chocolate is a great way into a father's heart. Your children can give Dad some chocolate-covered strawberries with just a little help in the kitchen.
Father's Day Coloring Page: Your children can improve their art and fine motor skills with our Father's Day Coloring Page, featuring Rusty and Rosy from Waterford UPSTART. Their finished picture will be something that Dad can proudly display.
Fish Handprint Card: Does Dad like to fish? This adorable card is sure to put a smile on his face while improving your little one's writing and fine motor skills.
Building Memories with Dad: This craft using Legos is a fun way for children to show Dad how much he means to them and helps the family build new memories together. List out some of your favorite activities with Dad on Legos, and whenever the family is bored, he can pick an activity out of the box for a day (or afternoon) of fun!
3D Family Tree: Make dad a family tree that he can proudly display at home or at the office! While most family trees are only two-dimensional, this tree uses branches, moss, and pictures to make a unique and special Father's Day gift.
Jar Lid Medals: Show dad that he's truly number one in your child's life with these medals. He will love the gesture behind this gift that is certain to be a keepsake.
I Love You Dad Pillowcase: Great for the bed or the couch, Dad will love his unique and one-of-a-kind pillowcase with your child's handwritten message.
Handprint Apron: Dads will love breaking out this handprint apron to grill or cook this summer. Using paint, children add their own personalized touch so that dad can always be reminded of his child's love whenever he wears the apron!
Cookie Mix in a Jar: Dads love eating chocolate chip cookies, but your children can do half the work for him! Let your kids measure out all of the ingredients for Dad, then layer it for him in a Mason jar for a delicious Father's Day gift.