As the novel coronavirus situation evolves in the nation, everyday life for many families is changing to include social isolation, remote work, and home quarantine. Humans are social creatures, and medical quarantine or isolation in general have been associated with serious mental health effects. In fact, a recent review of research found that "quarantine is linked with post-traumatic stress disorder (PTSD) symptoms, confusion, and anger, with some research suggesting these effects are long-lasting." [1]
So, since the coronavirus crisis is not likely to be gone overnight, our mental health needs to be addressed. If you need some tips on how to keep your personal and family mental health upbeat, see our tips below!
7 Ways to Focus on Family Mental Health During the Coronavirus Quarantine
No two people are the same. Everyone reacts differently to stressful situations, and everyone has different interpretations of those stressful situations.
In fact, how you respond to the outbreak can depend on your background, the things that make you different from other people, and the community you live in. Regardless of the personal differences, below are some tips on how you safeguard your own mental health and that of your family during a time of isolation:
Get Dressed and Keep a Routine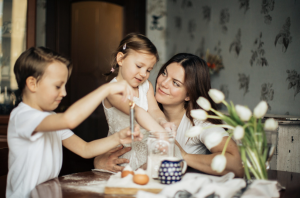 Many of us are being sent home to work and to learn, so that means it's time to bring out the pajamas, and we can get away with some late nights, right? Well, if you want to keep your mental health in check, we suggest something a little different!
Although things can become somewhat more casual with our schooling and learning, it does not mean we should give in to the immediate urge to sleep in, stay up late, and dismiss daily routines altogether. Be sure to set your alarm, stick with daily routines, and keep things as normal as you can.
By being proactive and laying out an intentional structure for your day, you avoid falling into slumped energy levels and missed opportunities.  Even if you have very few obligations, it will help you stay balanced!
Focus on Facts, Not Fears
With modern technology, information spreads like wildfire. Unfortunately, not all of it is valid and uplifting. And constantly monitoring news updates and social media feeds about COVID-19 can intensify feelings of worry and distress, so try your best to weed out truth from rumor. Make sure you're being informed with facts, not fear!
To equip yourself with accurate information, look for information from sources like:
–The World Health Organization
-National Authorities on Health
-International Medical Federations like the Red Cross
-Centers for Disease Control (CDC)
-State Legislatures
Seek out good information so you can avoid unnecessary stress! 

Get Some Fresh Air and Move Around
When we are confined at home, it can be easy to slump on the couch and feel the world is ending. To help combat negative feelings, get some fresh air and move!
Whether you are doing fitness videos inside your home, going for walks with your dog, or sitting in outdoor patios, it is best to get some sunshine and get moving. Exercise and spending time outdoors have such a positive effect on mood, they are actually prescribed treatments for mild to moderate depression. Make it a priority in your daily schedule!
Keep Human Touches in Your Life
Social distancing rules do limit our social interactions, but that does not mean we shut ourselves off from people in our lives. In times like these, it is critical that we make efforts to maintain human interaction.
Although we might not be able to have people over for dinner or keep to other social norms, we can make efforts to call, Facetime, WhatsApp, write letters, and send emails! We all need each other, so make sure you set time aside to chat with someone in some form during the day. Reach out to your grandparents or an old friend, check up on neighbors, or simply write some update emails to your extended family!
Human connection, even in the emotional and virtual realm, truly matters.
Be Intentional
Home quarantines allow us some extra time, but be sure you use that time wisely! It is all too easy to drift through the days, but be intentional with the time you have at home. Much like keeping to a schedule, choose to use your time to uplift and enrich yourself and your family member's lives.
In this "staycation," pick one or two hobbies to learn. Read a book you have always wanted to read. Paint that room you have wanted to. Cook a recipe you have never made before. Try a new type of workout or meditation practice. Learn how to knit or crochet from YouTube.
Devote one hour of your daily schedule to work on this new skill.
Focus On You, Your Family, and Proper Expectations

In times of trouble, it is natural to want to care for other people. We see tragedy, loss, and death everywhere—and at times it can all be too consuming. The key is to not let sadness, fear, and worry take over by focusing on things you can control.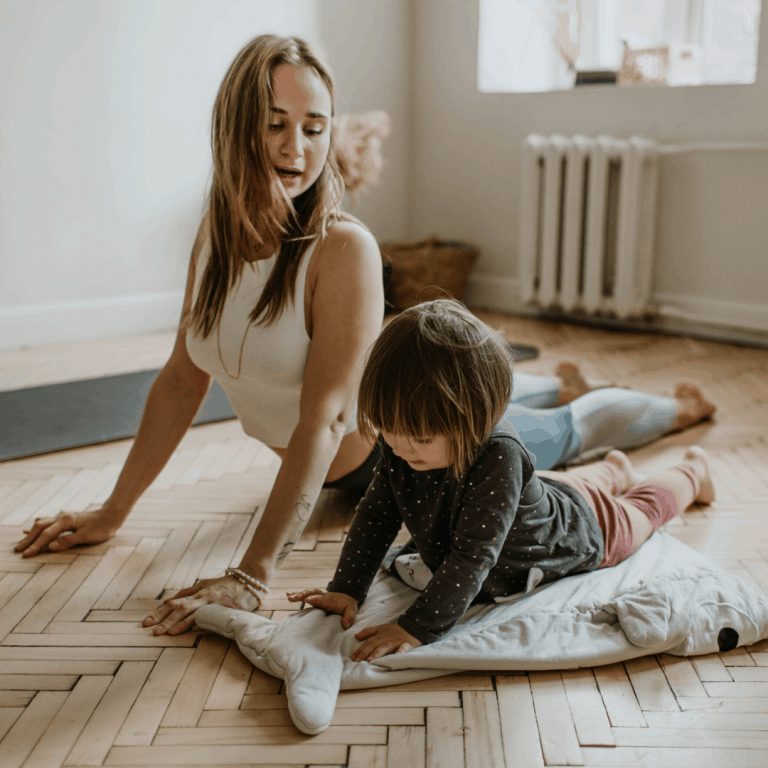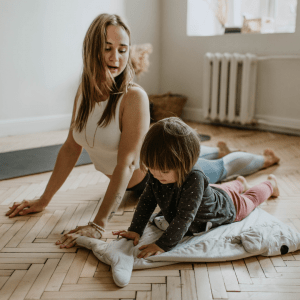 It is normal to feel overwhelmed, stressed, anxious, or depressed (among a wide range of other emotional reactions) in the current situation. So, allow yourself time to recognize what you're feeling. This could be by writing them down in a journal, talking to loved ones, creating something, or practicing mindfulness. To take it a step further, be sure you are not taking the weight of the world on yourself. Distinguish what emotions and troubles are yours and your family's, and which ones are empathy and other people's.
Remind yourself that you cannot carry the world, but you can be kind, mindful, and helpful to yourself, your family, and the small circles of influence you have. Listen to your needs, heart, and mind. Step back and return to yourself when things get heavy. This self-awareness will greatly help you balance!
Focus on Hope
There is a phrase, "stay on the sunny side of life," and that is definitely the attitude we all need to develop as best we can. Despite the bombardment of unemployment, sickness, and shortages, we need to shift our mindsets away from the negatives and turn to the positives.
Instead of death numbers, find hope in recoveries.When you hear talk about food shortages, look to find uplifting community development. When you're worried about unemployment, look for stories of service and human kindness.
Everyday people can help to increase hope and take away fear by watching the mindsets they share on social media, in conversations, and via self-talk.
Conclusion
There are a lot of hard things going on right now. Many parents are struggling to be first-time teachers with kids at home, others are struggling with sickness, and many are worried about the uncertainties of the future. Although there is a lot that's unknown, there are tons of reasons to be happy.
The tips above can help you to reframe a lot of negative feelings, which will allow you to be practical, grounded, and helpful to not only yourself, but also to your family and community.
Additional Resources:
1. 50 Independent Activities Children Can Do at Home (Mostly) Themselves
2. A Guide to Self-Care for Parents: Why Making Time For Yourself Matters
3. How to Create an At-Home Learning Space for Your Child
4. 9 Great Virtual Field Trips for Early Learners
Sources:
Brooks, Samantha K., Rebecca K. Webster, Louise E. Smith, Lisa Woodland, Simon Wessely, Neil Greenberg, and Gideon James Rubin. "The Psychological Impact of Quarantine and How to Reduce It: Rapid Review of the Evidence." The Lancet 395, no. 10227 (Feb. 2020): 912-920. https://doi.org/10.1016/S0140-6736(20)30460-8.