As we move through the last few weeks of school, you may be searching for a way to send your students off to summer break. Because schools across the country are still distance learning, end-of-year celebrations can be challenging when the only way to see your students is through video calls.
Luckily, you still have plenty of options if you want a heartfelt way to commemorate the year and say goodbye to your students. Check out these 26 distance-learning-friendly ways to end the school year with a last hurrah!
Note: Some of these ideas involve small keepsake gifts. Always ask parents first before sending or dropping off gifts. If families aren't comfortable with receiving mailed gifts, try a digital option instead.
1. Write a heartfelt email to your students about how much you've enjoyed teaching them this year.
2. Make an end-of-the-year playlist full of songs to get your students pumped about summer.
3. Create a class blog (#2 on this resource) to keep your students connected over the summer.
4. Give your students this COVID-19 time capsule activity so when they see their classmates in person again, they'll be able to open it and reflect on what life was like during this historical time.
5. Share pictures of your students and classroom from before quarantine via a virtual album to reflect on fun memories.
6. In lieu of a real-life field trip, hold a virtual field trip with your students during the last week of school.
7. Ask your students to write end-of-year reflections to help them realize how much they've grown.
8. Create an end-of-year slideshow and share it with your students during a video call.
9. Schedule a video conference with each family in your class instead of end-of-year parent-teacher conferences.
10. Have your students gather items for an indoor scavenger hunt and share their findings with their classmates.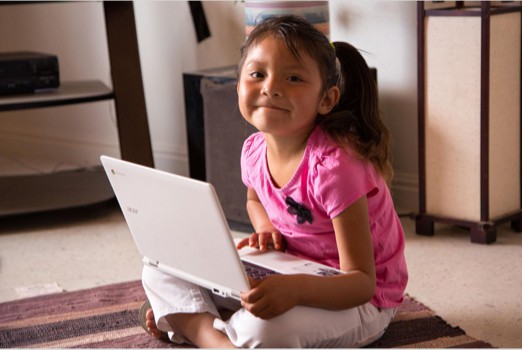 11 Put together this simple water bottle gift as a keepsake for your students.
12. Hold a virtual talent show and invite each of your students to share something they're proud of.
13. Share some of your favorite picture books through an online end-of-year read-aloud.
14. Put together a virtual end-of-year award ceremony to celebrate student growth.
15. Have a class graduation car parade where each family can drive by the school and wave goodbye to you and other classmates from a distance.
16. Assign this top 10 list activity to your students so they can share their favorite parts of the school year with you.
17. Host a Kahoot game based on things you taught this year for a fun and educational end-of-year activity.
18. Try one of these distance learning twists on popular party games like charades or Simon Says.
19. Send out this printable for students to make their own class memory books from home.
20. Share a survey out to parents or older students so they can provide you with comments and feedback you can use for next year.
21. Make and print these wordle bookmarks (scroll to the bottom of the link) for your students to keep them reading through the summer.
22. Try this virtual escape room game (the second idea at the link) as a fun and unique way to wrap up the school year.
23. Make this frisbee gift for your students so they'll have a fun way to remember class while they play outside this summer.
24. Have an online show and tell so your students can share an item that means a lot to them with their classmates.
25. Instead of an in-person field day, share this field day word search with your class.
26. Host a video call and have a fun conversation with your students based on these end-of-school "Would You Rather?" questions.