As we move through the last few weeks of school, you may be searching for a memorable way to send your students off to summer break. You still have plenty of options if you want a heartfelt way to commemorate the year and say goodbye to your students.
Check out these 40 activities to end the school year with a last hurrah, including ideas for field days, read-alouds, and memory keepsakes!
40 End-of-Year Gifts, Activities, and Ideas for Classrooms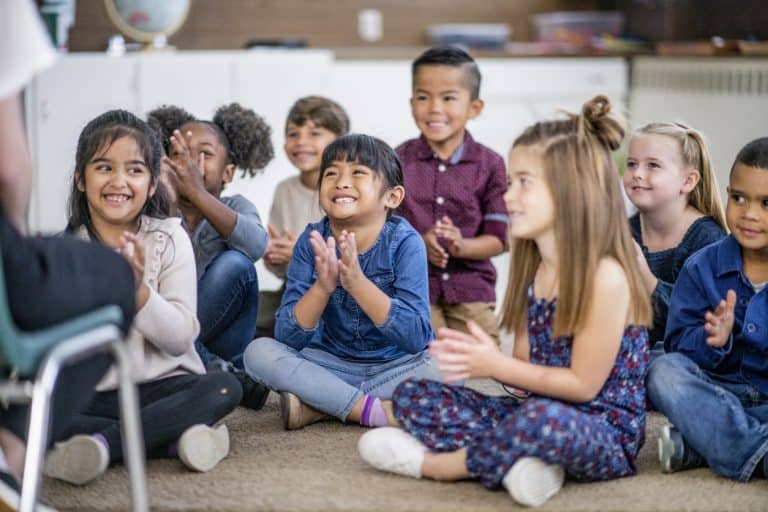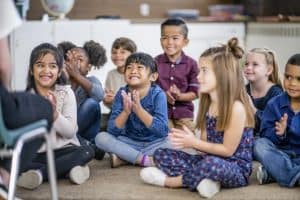 1. Fill out a memory book together to reflect on the best moments of the past school year.
2. Make paper graduation caps for a festive way to celebrate moving on to the next grade.
3. Help your students create time capsules so they can record memories for their future selves.
4. Hold a field day with plenty of games for a memorable celebration. Plus, share this field day word search with your class to complete after a day of fun outdoor activities.
5. For an icebreaker activity to wrap the year up, try End-of-the-Year Bingo.
6. This "Letter to a Future Student" Mad Libs is sure to provide plenty of laughs for your class.
7. These cute little Goodbye Stars make a great keepsake for your students.
8. Read one of these children's books about the end of the school year, like Last Day, Hooray by Nancy Poydar or Junie B. Jones is a Graduation Girl by Barbara Park.
9. Your students have a bright future ahead of them! Celebrate their growth with this colorful craft.
10. Have theme days in your classroom, like STEM Day or Game Day.
11. This free printable makes a great end-of-year countdown to share with your students.
12. Hand out End-of-Year awards to recognize your students' accomplishments this year.
13. For educational end-of-year games, try one of these STEM challenges.
14. Put together Memory Wheels and draw some of your favorite events over the past school year.
15. When life gives you lemons, have an end-of-year lemonade tasting day.
16. Make your own mini yearbooks and have your class write encouraging messages to each other in them.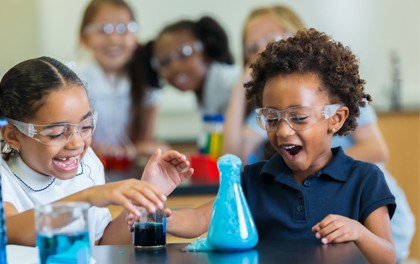 17. Put together these ice cream-themed keepsakes, then consider sharing a treat.
18. For an activity that will help children practice the reading skills they've learned, share this end-of-year poem.
19. Relax after a busy school year with some themed coloring pages.
20. Early elementary students may have fun singing along to this baby-shark-themed graduation song.
21. Help your students fill out their summer goals with this flip book activity.
22. This balloon popping activity is a delightful way to do something new each day until the end of school.
23. Celebrate with a movie day using these helpful tips.
24. For a personalized keepsake, give each student a character rock that shares a short compliment.
25. Remind your students that you had a "Hoot of a Time" learning together with this cute craft.
26. This Last Day of School Autographs activity can make for great memories and a sweet keepsake, too.
27. Write a heartfelt end-of-year email or letter to your students about how much you've enjoyed teaching them this year.
28. Make an end-of-the-year playlist full of songs to get your students pumped about summer. Then, have a dance party!
29. Create a class blog (#2 at the link) to keep your students connected over the summer.
30. If a field trip isn't an option, hold a virtual field trip with your students in class during the last week of school.
33. Ask your students to write end-of-year reflections to help them realize how much they've grown.
34. Create an end-of-year slideshow and share it with your students in class.
35. Have your students gather items for an indoor scavenger hunt and share their findings with their classmates.
36. Hold a talent show and invite each of your students to share something they're proud of.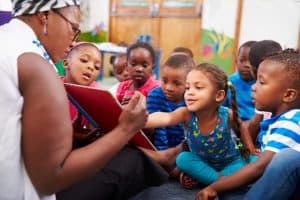 37. Host a Kahoot game based on things you taught this year for an educational end-of-year activity.
38. Share a survey out to parents or older students so they can provide you with comments and feedback you can use for next year.
39. Make and print these wordle bookmarks (scroll to the bottom of the link for intructions) to keep your students reading through the summer.
40. Have a show and tell so your students can share an item that means a lot to them with their classmates.
Looking for more classroom lessons and activities for your early elementary classroom? Waterford's supplemental curriculum has thousands of games, songs, and activities designed based on the science of reading to help PreK and early elementary students learn reading, math, and science skills.
To get started, learn more here about the Waterford program options that can address your students' needs.