As a parent or caregiver, you may be in a constant search for new ideas on how to make learning fun for your child. Early learning blogs are widely available for hands-on, everyday learning opportunities. These resources provide an extensive selection of activities that teach children about reading, writing, math, science and much more.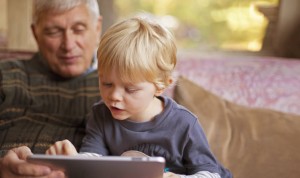 Here are just a few of our favorite early learning blogs to get ideas on how to make learning fun for your child:
Teachmama.com gives parents access to creative learning activities and provides a network for parents and teachers to share ideas. Created by Amy Mascott, a reading specialist, consultant and mom, Teachmama shares activities for literacy, reading, writing, math, science and digital literacy. Some of our favorite posts include Learning during read alouds: How to activate schema and Soap dough, soap molds, crazy cool fun with soap.
Hands On As We Grow is filled with learning activities, crafts and art projects for children of all ages and has specific ideas for young learners. This blog was developed by a stay-at-home mom with three boys who found a need to compile hands on learning experiences. Several posts share activities that help children develop fine and gross motor skills. Two of our favorite posts are Learning indoor obstacle course for kids and Fine motor activity to keep kids busy when you need it.
Childhood 101 provides resources for play and learning projects, food and family time, home and garden activities, and parenting. Christie Burnett, an early childhood teacher, consultant, and mom, started Childhood 101 for parents to have access to positive early learning activities. Games for kids: How to play scarecrow tag and Jump into learning: Kinesthetic learning activities.
Learn-Play-Imagine shares ideas on sensory learning and imaginative play for children of all ages. Learn-Play-Imagine can also help your child develop a love for learning with fun reading, math and science activities. Check out Painting rainbows with marshmallows and Enticing literacy. DIY writing box for kids.
What are you favorite early learning blogs?