What better way to get into the spirit of the season than with a homemade disguise? If you're looking for a low-cost, homemade Halloween costume for this year's festivities—whatever they look like—read on.
Here are 31 of our favorite low-cost, frighteningly fun, and craftily clever recycled and upcycled costume ideas you can make at home.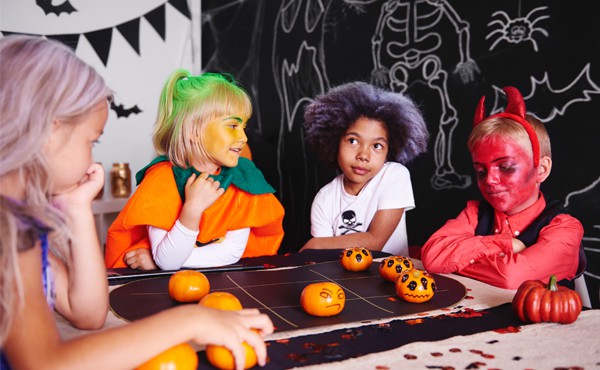 1. Do your children love Minecraft? Help them become a Minecraft character with this cardboard box Halloween costume.
2. This easy DIY spider costume uses old socks and newspaper to create a creepy-crawly outfit.
3. If you're looking for costumes made of recycled materials, here are several fun ideas that make use of common household trash.
4. Turn a cardboard box into a DIY unicorn costume for your little one to ride in while trick or treating.
5. Arrrgh you ready for this easy DIY pirate costume that's made with cardboard and duct tape?
6. Let your kids make their own abstract costumes and see where their imaginations take them.
7. Your children can be as colorful as they want with this DIY crayon costume that uses cardboard boxes.
8. Are you looking for a costume you can reuse after Halloween? Try this DIY scarecrow costume.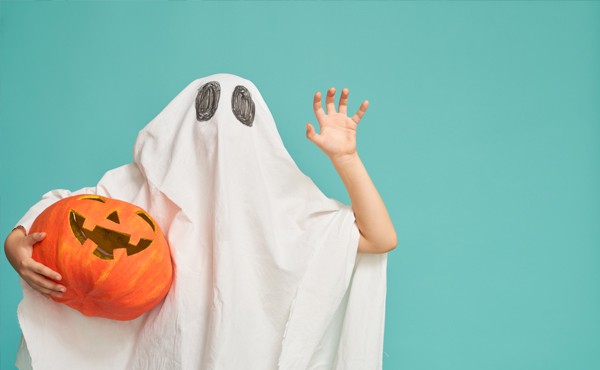 9. The classic DIY ghost costume gives new life to an old bedsheet.
10. Upcycle some old clothes into a DIY Minion costume.
11. Grab a pair of scissors and upcycle a couple of t-shirts into a rib cage using Martha Stewart's skeleton costume instructions.
12. This DIY Lego costume uses round containers and a square cardboard box.
13. Blast off! Recycle empty soda bottles into a jet pack.
14. Make a robot costume out of cardboard boxes.
15. Make a splash with this scuba diver costume, which reuses empty soda bottles.
16. With a few old cardboard boxes, you can make your own samurai costume.
17. Use a plastic garbage bag (if your children are old enough) to make this DIY witch costume tutu.
18. This DIY gumball machine costume won't burst your budget bubble! It reuses cardboard boxes, foil, and other things you have around the house.
19. Gather some old books to make this book fairy costume.
20. Make a Princess Tiana costume for your toddler by upcycling a sweatshirt and some tulle.
21. Upcycle an old sweatshirt, a wire coat hanger, and some felt to make this elephant costume.
22. A cardboard box, some candy (or candy wrappers), and paint are what you need to make this vending machine costume.
23. Reenact a classic movie scene and reuse an old coat and newspaper for a Han Solo frozen in carbonite costume.
24. This DIY Dinosaur costume turns cardboard into a terrifically fun T-Rex!
25. This DIY Peter Pan costume makes use of cardboard and fabric from around the house.
26. Old cardboard finds new life in this DIY ladybug costume.
27. Have some bubble wrap and an old umbrella? Make a DIY Jellyfish costume.
28. Here's a DIY Olaf costume, upcycled from a t-shirt and some fabric.
29. A yogurt container, old playing cards, and a few simple items make this Queen of Hearts DIY costume.
30. Hoof it over to Halloween with this DIY cow costume made from upcycled clothes and scrap materials.
31. And once Halloween's over, find ideas on how to recycle your costumes here.